WordPress.org is an amazing repository and one of the key components which made WordPress such a huge success. Having a plugin or theme on WordPress.org is a mixed blessing: while it can help a lot with distribution, something you will not get much of is actionable data. We know Rating-Widget's number of downloads and estimated count of active installs, but who, what, where, how and why? Not so much.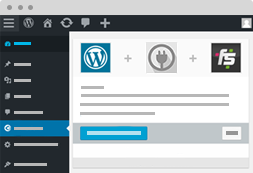 Freemius will automatically add a user-friendly OAuth like opt-in screen, right after your plugin's activation.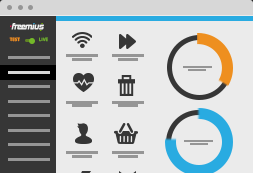 We analyze the tracked data to prioritize missing features, improve user-experience and more.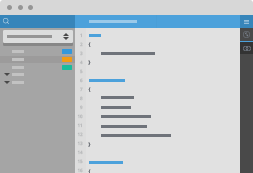 We digest the insights and implement those into the plugin for continuous improvement.
After integrating with Freemius, we've made it possible for admins to enable usage tracking (with user permission) from within the WordPress admin area. This feature sends us non-sensitive data about the site, like where Rating-Widget is installed and how it is being used.
The only sensitive data we store is the first & last name, and email address of the opted-in WordPress user. We do not track or store any personal or business-critical data neither from you nor your site users. We keep track of the name and email address simply to get in touch regarding potential security updates, feature announcements, promotions, etc. Tracking data is automatically sent to our servers once you opt-in and then every 24 hours thenceforth (for as long as the plugin is active).
• Rating-Widget state (active, inactive, uninstalled)
• Rating-Widget version
• Site URL
• Your user's first & last name
• Your user's email address & IP
• WordPress locale (country + language)
• WordPress version
• PHP version
• List of installed plugins (optional)
• List of installed themes (optional)
This is all done with the intention of making Rating-Widget better and more secure. We do that by tracking how our users are using the plugin, learning why they abandon it, which environments we need to continue supporting, etc. Those valuable data points are key to making data-driven decisions and lead to better UX (user experience), new features, better documentation, and other good things. If you are still concerned or like to learn more, we encourage you to read about
Freemius data practices
.
Are you a plugin or theme developer?
2-min and you get advanced analytics, sites & users capture for your WordPress product.
If at some point after you agree to share the non-sensitive data, you wish to opt-out, and not provide it any longer – you can do so by visiting the Plugins page and clicking the "Opt-out" link next to the plugin's column.
Thanks for being awesome!
If you are reading this you are already great, because you were interested in helping make Rating-Widget better by providing usage data to us, the creators ☺
If for some reason you are not interested in being part of this usage-tracking, we appreciate you nonetheless!