Added ability to show custom Support Form in User Dashboard
We've always included a built-in support form in our User Dashboard. From there, a user can contact the developer directly if they have any product issues. The developer will receive an email in their support mailbox when contacted.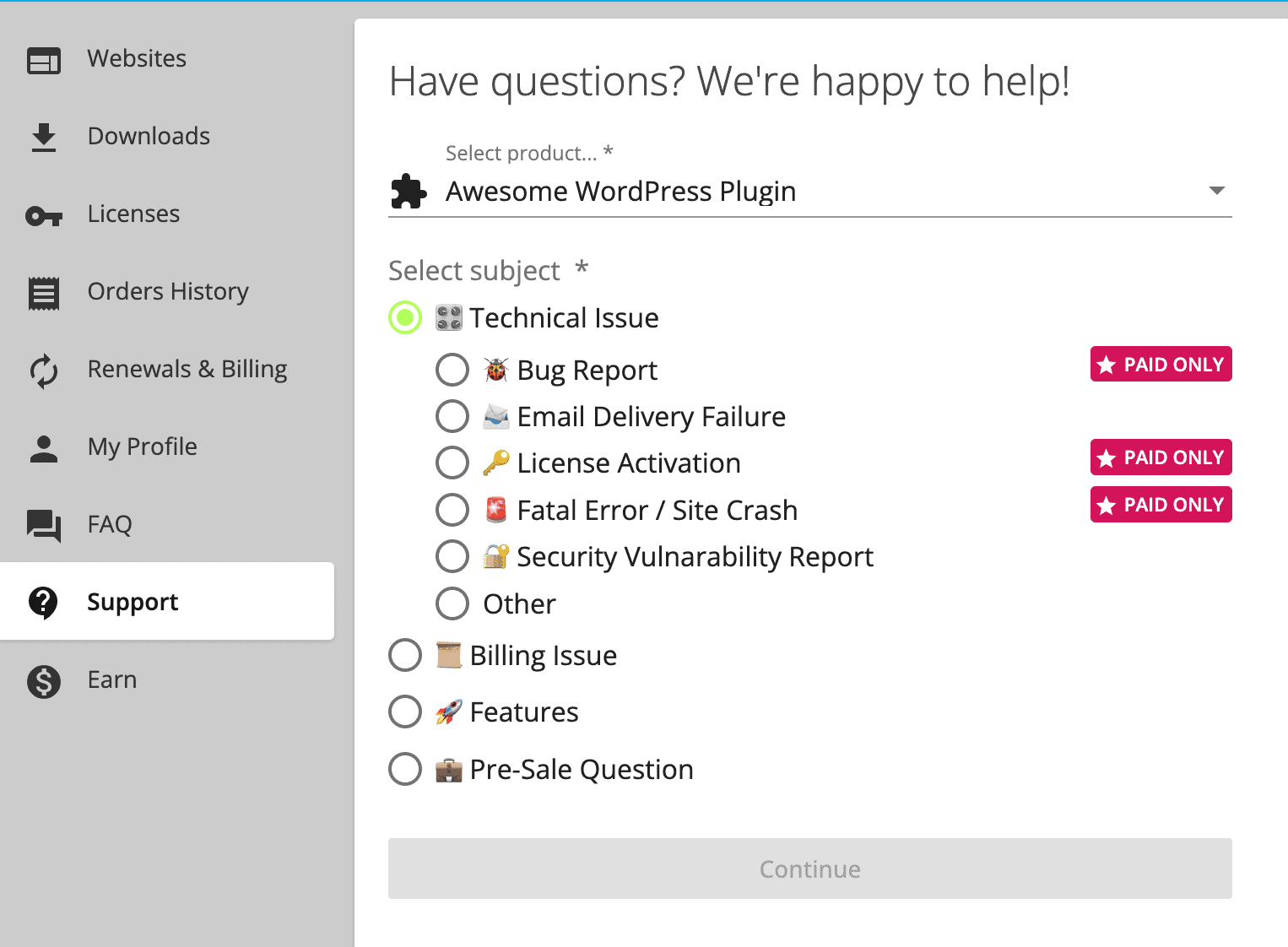 We recently received queries from our partners asking if there's a way to direct users to a custom support page instead. We are pleased to announce that this feature has now been implemented.
Adding a custom Support Form URL
From the Developer Dashboard, navigate to My Store by clicking on your profile icon at the top right.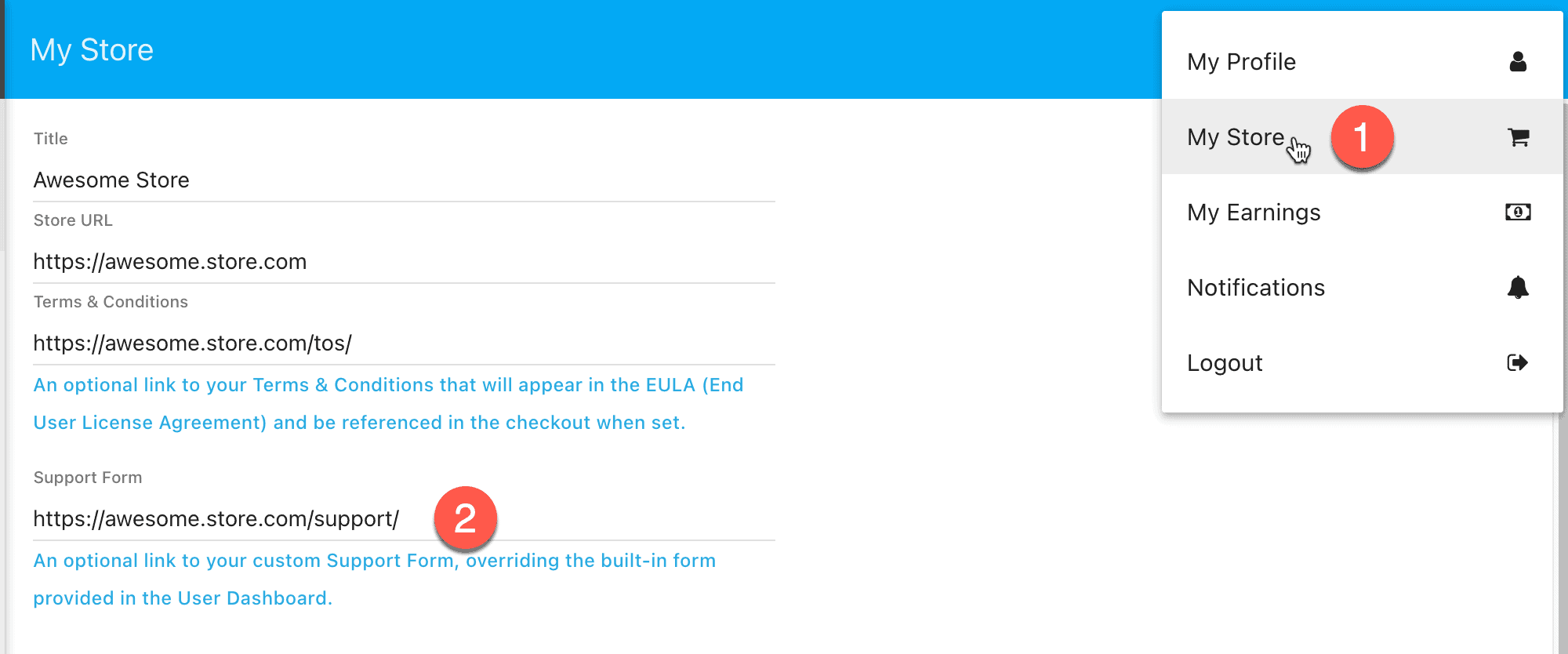 On the My Store page, you'll see a new input called Support Form. You can enter a valid URL there.
If you are using the Beta Developer Dashboard, go to the Store Settings page from the left-hand sidebar.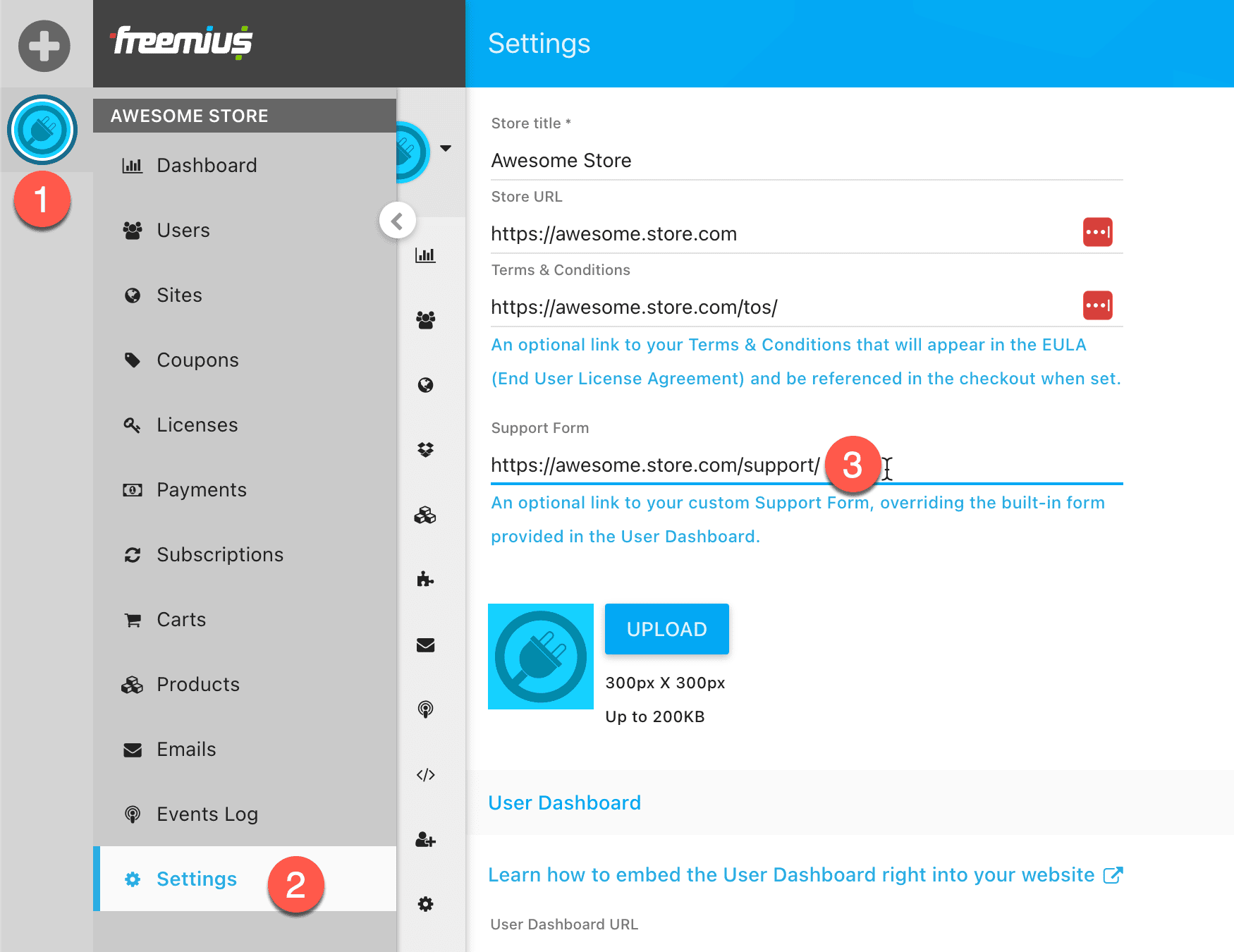 Once there, you'll see the Support Form input.
How it shows up in the User Dashboard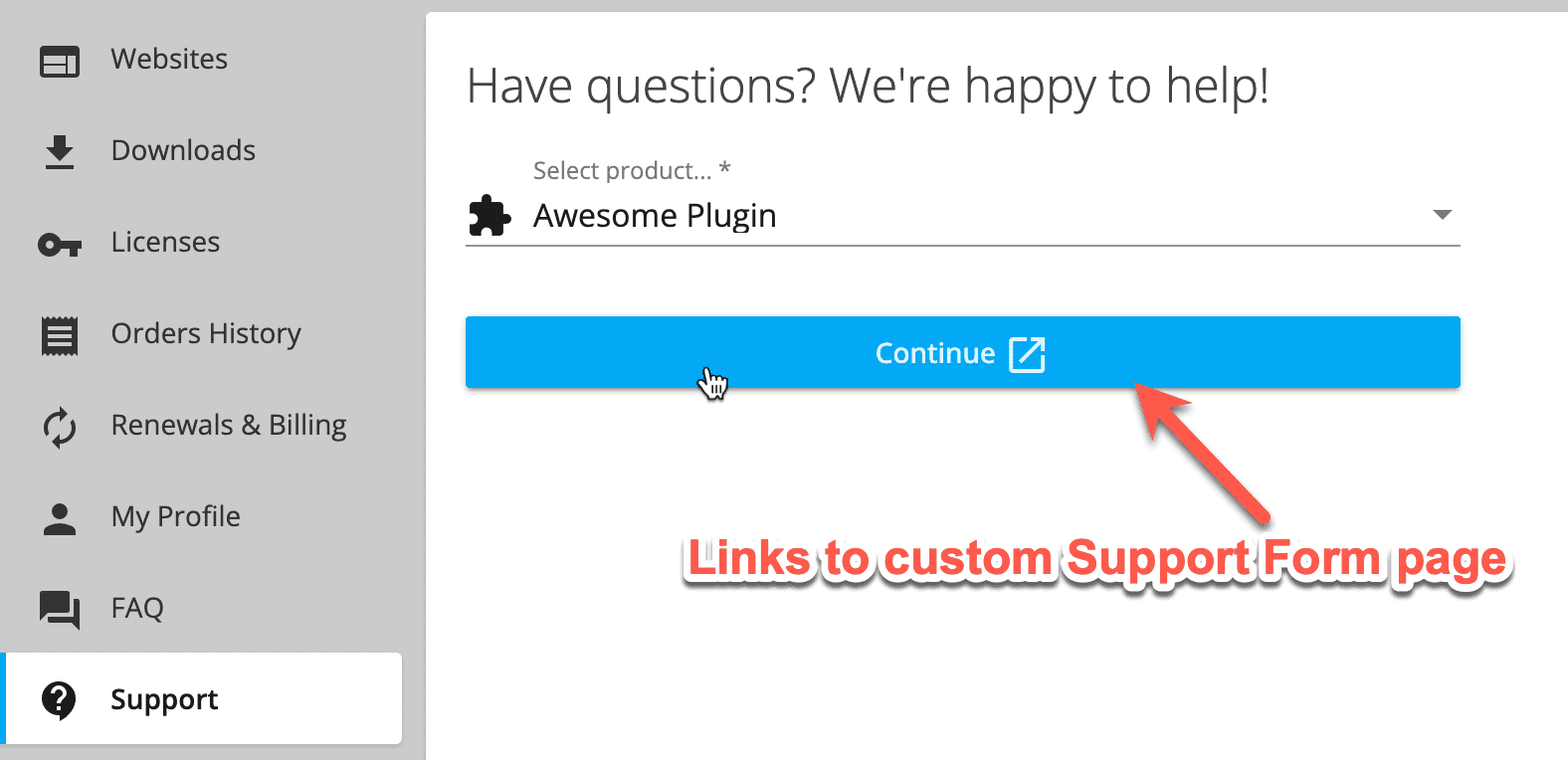 After you've configured the custom Support Form URL, the user will see a Continue button when they open the User Dashboard and go to the Support menu. Clicking the Continue button will take them to the configured URL.