Automated
Cart Abandonment Recovery
Did you know that on avg. more than 69.2% of visitors that start buying your WordPress product never complete the checkout process?
Engage with customers who abandon their carts by giving them a friendly nudge and increase revenues an average of 7.5%.
Learn more about the plugin and theme shops we work with
The Dynamics Of Cart Recovery
For Plugin And Theme Businesses
Lost Customers = Lost Revenue
Every time a customer leaves the checkout process, you lose out on a valuable potential relationship with them.
A highly competitive WordPress ecosystem means other businesses are doing everything they can to claim your customers when they leave your cart.
Catching customers when they're still "hot" for your product means they're more likely to convert, so you can seal the deal with the right timing.
Failing to engage your lost customers means they lose respect for your brand. Professional, well-timed emails can make a big difference for keeping potential customers.
Customers sometimes need a reason to feel special, so we've created intelligent cart recovery emails to offer exclusive deals for abandoning customers based on your dynamic pricing options.
With the proper incentives, customers will give the purchase a few more moments of their time, which means they become more invested in your product for the long-term
Freemius has an automated cart abandonment recovery feature built directly into our platform. We've used best practices to set up a series of 3 intelligent emails that gradually increase the incentive to complete checkout. The best part is – you don't need to configure a thing.
Perfectly executed email campaign
We send 3 automated emails to customers who abandon checkout, giving them a quick link to finish checkout.
No setup or customization necessary on your end – we take care of the cart recovery mechanism for you!
Engage with customers at the perfect time
Most customers will completely forget about your product after leaving your site. Giving them a friendly reminder is the perfect way to close the sale.
Increase conversion rates
Cart recovery emails have a
40.7% open rate *
, nearly twice that of regular marketing emails, which makes them extremely effective at converting missed customers. * Source:
SaleCycle
Tailored for WordPress products
We've built our platform specifically for WordPress plugin and theme sellers. Check out our other tools that can jumpstart your business: 
– User Dashboard
– Affiliate Platform
Intelligent & Automated Emails
STEP 1
The first recovery email is sent 60 minutes after the last checkout visit and simply reminds customers about their cart content and your refund policy (if you set one).
STEP 2
The second recovery email is sent 24 hours after the checkout is initiated and includes details about free trials, if you offer them (proven to increase conversion rates).
STEP 3
The third recovery email is sent three days after the 2nd email and includes a time-based coupon code (coming soon!) based on your pricing model that further incentivizes the conversion process.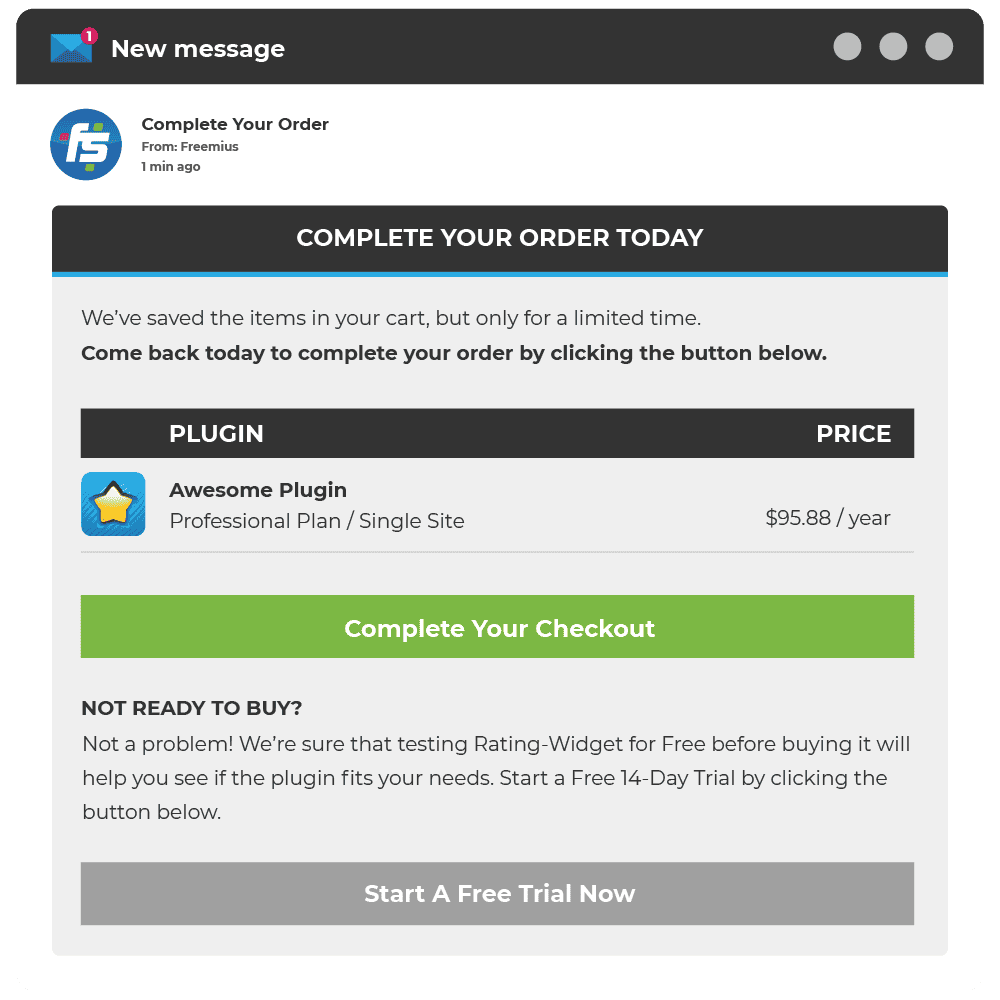 When customers enter their email on your checkout page and fail to purchase, Freemius automatically sends missed customers emails like these.
Track Cart Recovery Progress
Freemius displays abandoned shopping carts in the Developer Dashboard so you can track the progress of automated emails and see if customers end up completing their sales.
We also send email notifications each time Freemius recovers a lost sale for you!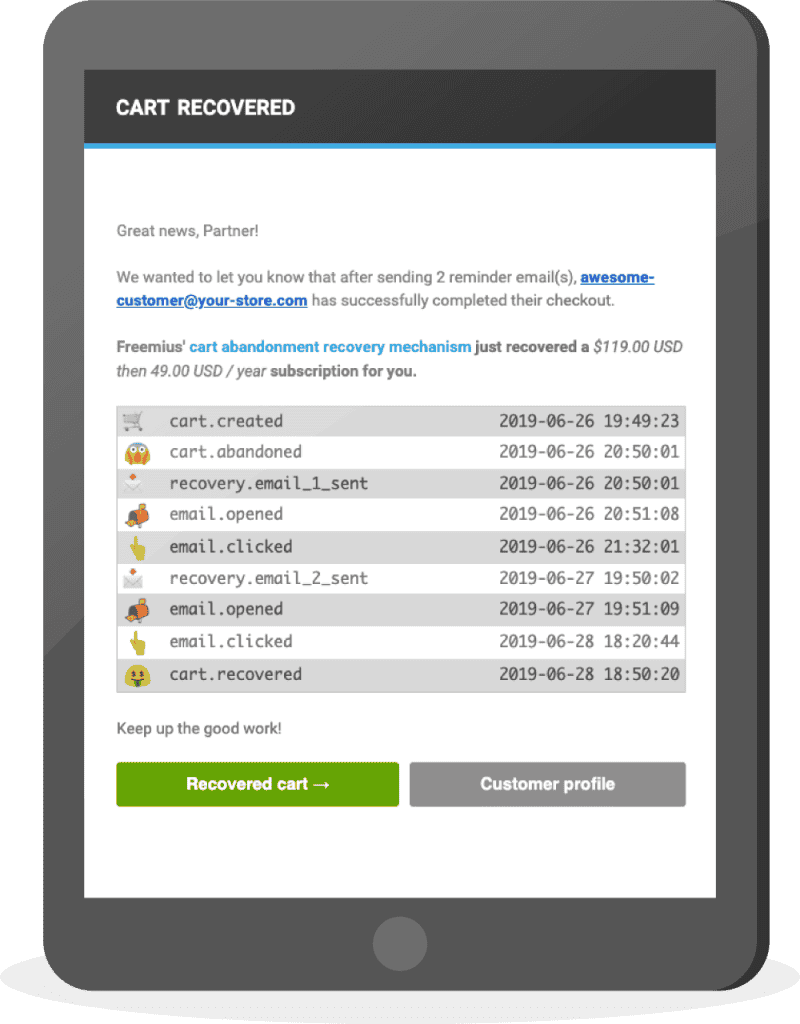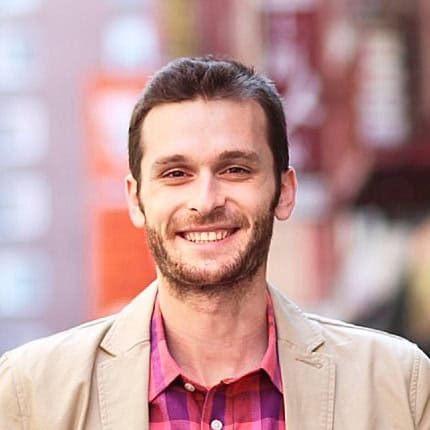 Our Cart Abandonment Recovery mechanism recovers 11.5% of abandoned carts, increasing our average checkout conversion rate from 35% to 42.5% (7.5% increase in sales for our partners).
No more worrying about implementing GDPR protections on your site for the checkout process. We've taken care of it for you.
Customers can feel safe knowing that their data is kept private, increasing their trust and loyalty to your brand.
Customer information is never shared with or sold to any 3rd parties under any circumstances. Ever.
Customers can contact us to have their data removed or unsubscribe directly in the email.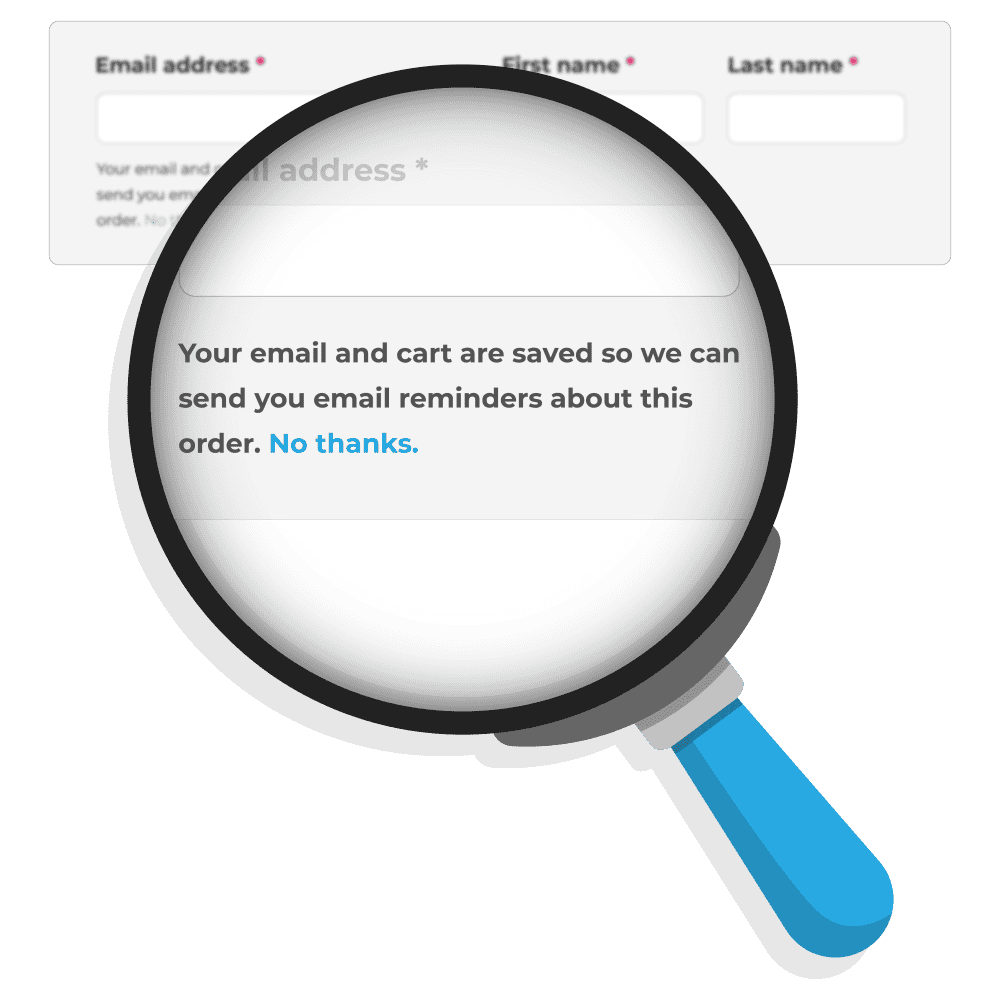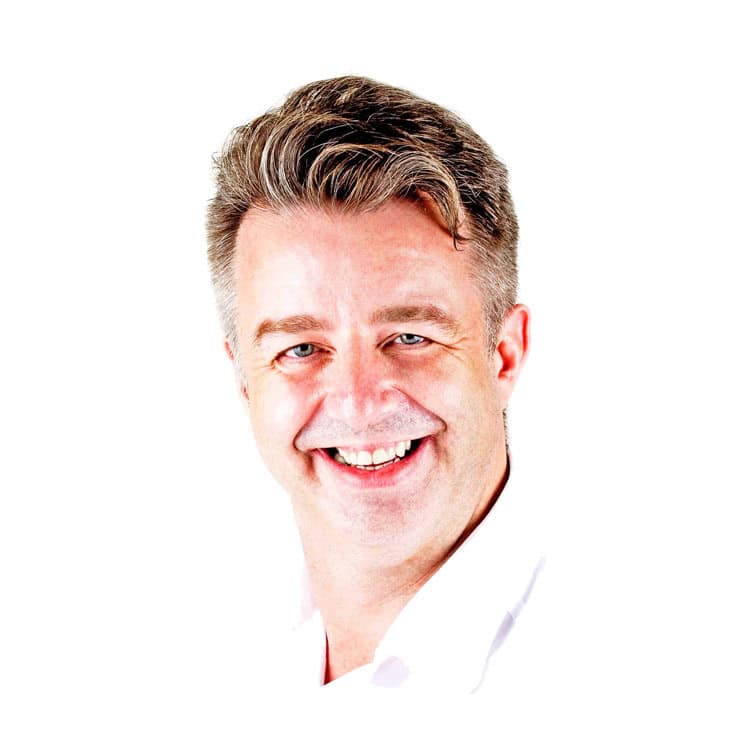 The automatic cart abandonment recovery feature helps me recover customers every month who would otherwise never come back. Every time I get an email from Freemius saying a customer cart has been recovered I do a little dance 🙂
Lars Koudal


WP Security Ninja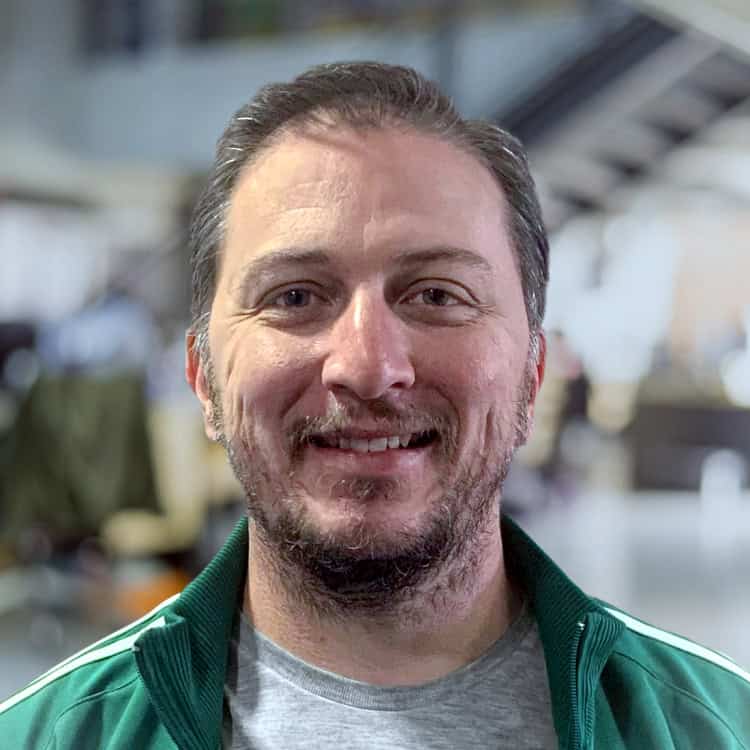 I'm still blown away that an automated cart recovery tool can increase FooGallery's revenue by hundreds or thousands of dollars per month. Freemius is truly an engine for the growth of FooPlugins as a business!
Brad Vincent


Founder, FooPlugins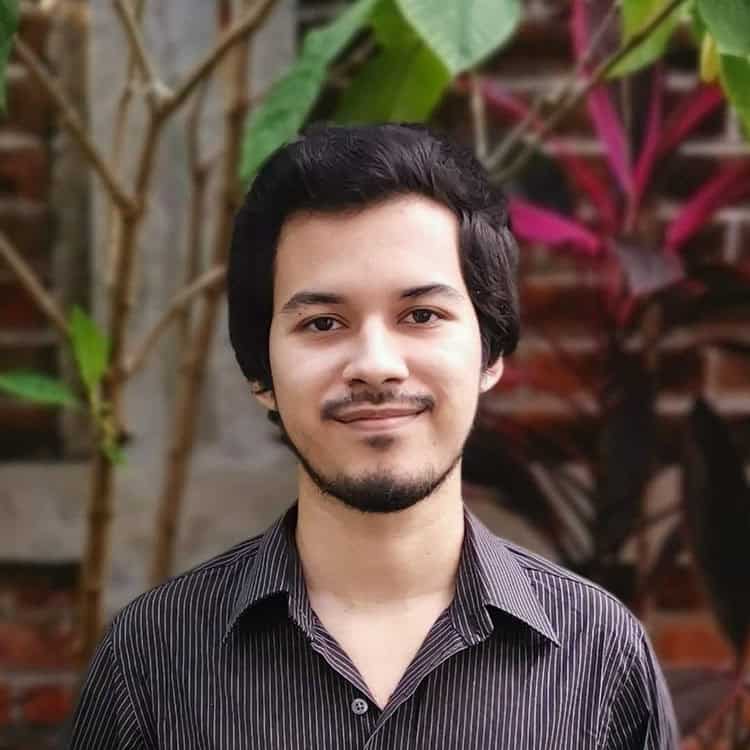 Freemius pays for itself. Last month the cart recovery mechanism recovered about 10% of revenue that would've been lost otherwise. That revenue increase alone easily covers the Freemius revenue share.
Built with Developers and WordPress businesses in Mind