Freemius Pricing is Built to Gr
o

w

with You and Your WordPress Business

A revenue sharing model tying our success directly to yours
Whether you are a well-established plugin/theme business or an individual developer, we'll help you reach your product's full potential by leveraging modern eCommerce practices and providing data-driven tips that boost sales conversions and recurring subscriptions. 
Unlike competing self-hosted platforms, our revenue sharing business model incentivizes us to genuinely care about your success – we make money only when you make money. It is that simple! 
Join hundreds of popular WordPress sellers benefiting from using Freemius as their global growth partner. Start selling in 5 minutes and see the immediate impact of our managed eCommerce platform.
+ gateway fees (30¢ + ~3% per successful charge)
* 27% on first $1k; 17% on $1k-$5k; 7% after $5k;
The % based on lifetime gross sales
Processing large payment volumes?
Streamline your payments and licensing process
Accept payments & subscriptions in a secure checkout form
Add a beautiful, secure, and optimized checkout form into any website with a few lines of JavaScript.
Software licensing that protects your code
Our flexible software licensing engine allows you to enable/disable features based on the customer plan and control whether paid features remain active or blocked after license expiration.
A subscriptions-first approach for a sustainable revenue stream!
Time to step forward to the future – join the booming subscriptions-economy. Freemius was built using modern payment technologies enabling you to successfully launch, manage, and transform into a subscription business.
Seamless sales tax collection, EU VAT payment, and invoicing
Freemius takes care of the collection of taxes and automatically issues invoices on all purchases. You don't have to do anything related to sales tax or EU VAT (value added tax), and we stay up to date on changing tax requirements so you don't have to.
Choose from your favorite payout methods
We support PayPal, Payoneer, and wire transfers (SWIFT/IBAN) with great currency conversion rates. When processing high volumes we can wire your earnings in your local currency, waiving international wire fees.
Let buyers choose their favorite payment method
Your buyers can check out with PayPal or major debit & credit cards like Visa, MasterCard and Amex. We've handled all the integrations necessary and keep the APIs up to date.
Security is one of our top priorities.We meet all modern security standards and PCI compliant, use popular gateways like Stripe and PayPal which come with fraud protection & prevention engines, and credit card numbers never get (nor stored) onto our servers.
Hassle-free automatic updates
Manage and deploy premium software updates automatically right into your customers' WP Admin dashboard. Our deployment mechanism can also generate a free version of your WordPress product in case of a freemium product listed on the WordPress.org repository.
Built for WordPress plugins and themes
Our platform was built from the ground up by focusing on the unique aspects of selling WordPress plugins and themes. So, you're not using a "one-size-fits-all-software" solution that is built for a wide variety of digital products. We've tailored our system to sell WordPress products. 
Get top-notch support and access to a powerful community
Worried about going on a family vacation and leaving your shop unattended? Our engineering team will make sure that the subscription-dollars keep flowing in even when big changes happen. Like if PayPal/Stripe will suddenly change their APIs, we'll be there to address those changes so you can relax when you're away.
We are here when you need us
With a 93 happiness score and 9 hours to resolution for more than half of our tickets, we are proud to offer the highest quality support. We know that when something breaks on your end, we lose money too 😉
Access the exclusive Freemius Slack community of 700+ like-minded plugin and theme sellers. Get advice from fellow developers and share your know-how with others.
Automate your marketing and customer interactions
Increase conversion with Cart Abandonment Recovery
We make sure to collect email addresses of customers who abandon checkout, so we can send them reminder emails. We've seen this feature alone increase revenue by 7.5%.
Recover more failed payments
An automated and high performing Dunning mechanism reduces your churn rate and recovers more failed subscription renewals. We notify customers about failed payments and provide them detailed instructions tailored to their issue, both for PayPal and Credit Card, including a direct link to update their Credit Card details.
Promotions, upsells, and discounts
Selling bundles, add-ons, or multi-site licenses? We've got you covered with our fully featured Developers Dashboard. You can also offer coupons and renewal discounts by simply adjusting a few settings.
Grow your reach with a built-in affiliate platform
Incentivize bloggers and marketers to promote your products as affiliates in return for a commission. Freemius comes with a fully featured Affiliate Platform automating affiliate on-boarding and referral tracking. Bonus: Our WordPress SDK affiliate integration will help you easily convert users and customers into affiliates.
Powerful marketing automation tools
Leverage our webhooks mechanism to connect your eCommerce with any of your favorite marketing & automation tools such as Zapier, Segment.io, Customer.io, and HubSpot. We also have an out-of-the-box MailChimp integration to sync your free users and customers emails with your MailChimp lists.
Get customers "hooked" before they buy
Easily setup free trials for 7, 14, or 30 days, and offer a money back guarantee that help your customers feel at ease when they purchase. Flexibly choose what features are allowed after expiration.
Use one platform for your entire WordPress business
Manage your business in one place
You can access and manage your revenue, subscriptions, user data, analytics, installs, and much more, all in the Freemius Developer Dashboard. Understand your customers and how they are using your product and get critical business information that will help you make smart & data-driven decisions.
Make data-driven decisions
The guessing era is over! We know the value of data for product development and have built in useful features that will empower you to make data-driven decisions instead of relying on your gut feeling. Our popular deactivation feedback form and after uninstall follow-up email will help you to identify common flaws in your product's FTUX (First-time User Experience) to reduce your abandon rate and increase overall sales.
Offer quick checkout links via email, social media, and more, modal checkout windows on any website, and direct upgrades from within the WordPress Dashboard.
Tailored for individuals and teams, alike
Invite your team members to Freemius. They can have their own login credentials to a shared Freemius account. We created special roles with restricted permissions for support reps and financial reps such as your accountant. 
Reduce your support load with more efficiency
We've thought about the customer journey in all aspects of our platform. Delight your customers with a self-served Users' Dashboard to let them handle everything they need without your intervention: managing subscriptions, changing payment methods, updating their VAT ID and billing details,and much more. We also provide a Help Scout app, which together with the automated software updates and proration of upgrades will minimize your support load.
Respecting data privacy laws
By working closely with one of the best legal tech firms in the country, we manage to successfully navigate the fine-line between offering you the best tracking, marketing and CRO capabilities, while meeting constantly evolving global data privacy regulations like GDPR.
Utilize intelligent dev tools to deploy your software
No need to set up any gateways like Stripe, Authorize, or Paypal because we handle payments for you. Just sign up to start selling.
Robust developer platform
A PHP Preprocessor baked into our deployment mechanism allows you to manage a single code base for your freemium product. Our webhooks mechanism combined with Freemius robust and performant API allows you to access, manage, edit and automate everything you can imagine.
Comprehensive testing tools
Thoroughly test and debug your integration before going live with a sandbox mode environment, test cards, manually issued license keys, and more.
I haven't seen anything else like this available to those of us wanting to build out freemium-based WordPress plugins.



Tom McFarlin
Founder, PressWare
57% increase in revenues on the first month says it all. Freemius is a real business partner, not just a company you buy some plugins from. They genuinely care about my success.
AbdElfatah AboElghit
WooCommerce Builder for Divi
Just 4 months after migrating from Easy Digital Downloads to Freemius, we've already recorded a 100% growth in revenue.



Robert Abela
Owner, WP Security Audit Log
After only a few months of using Freemius my NET revenues surpassed the NET revenues from CodeCanyon, and in less than a year I doubled my revenues.


James Kemp
Founder, IconicWP
The Effect of Joining Freemius
Businesses with Large Payments Volumes
Freemius offers everything needed to run WordPress plugins & themes business at scale. Get in touch for details.
| | |
| --- | --- |
|   Account management |  Migration assistance |
|  Dedicated support |  Volume discounts |
Migrating from a marketplace or self-hosted solution? We've got your back - our team will take care of the migration process for you for free!
Freemius is used by well-known WordPress companies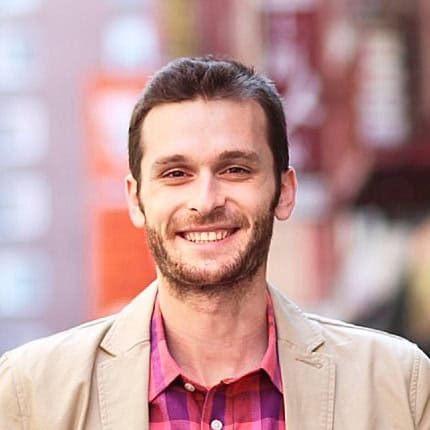 On average, businesses that migrated from competing solutions like EDD and WooCommerce increased their revenues by 97% in 12 months.
Built with Developers and WordPress businesses in Mind
Built with Developers and WordPress businesses in Mind
Starting a Business Made Easy
We have a quick integration process to start using all of our features.