Better UX when deleting a Freemius product
We now display a prompt when you're trying to delete your product and it is not safe to do so for the time being.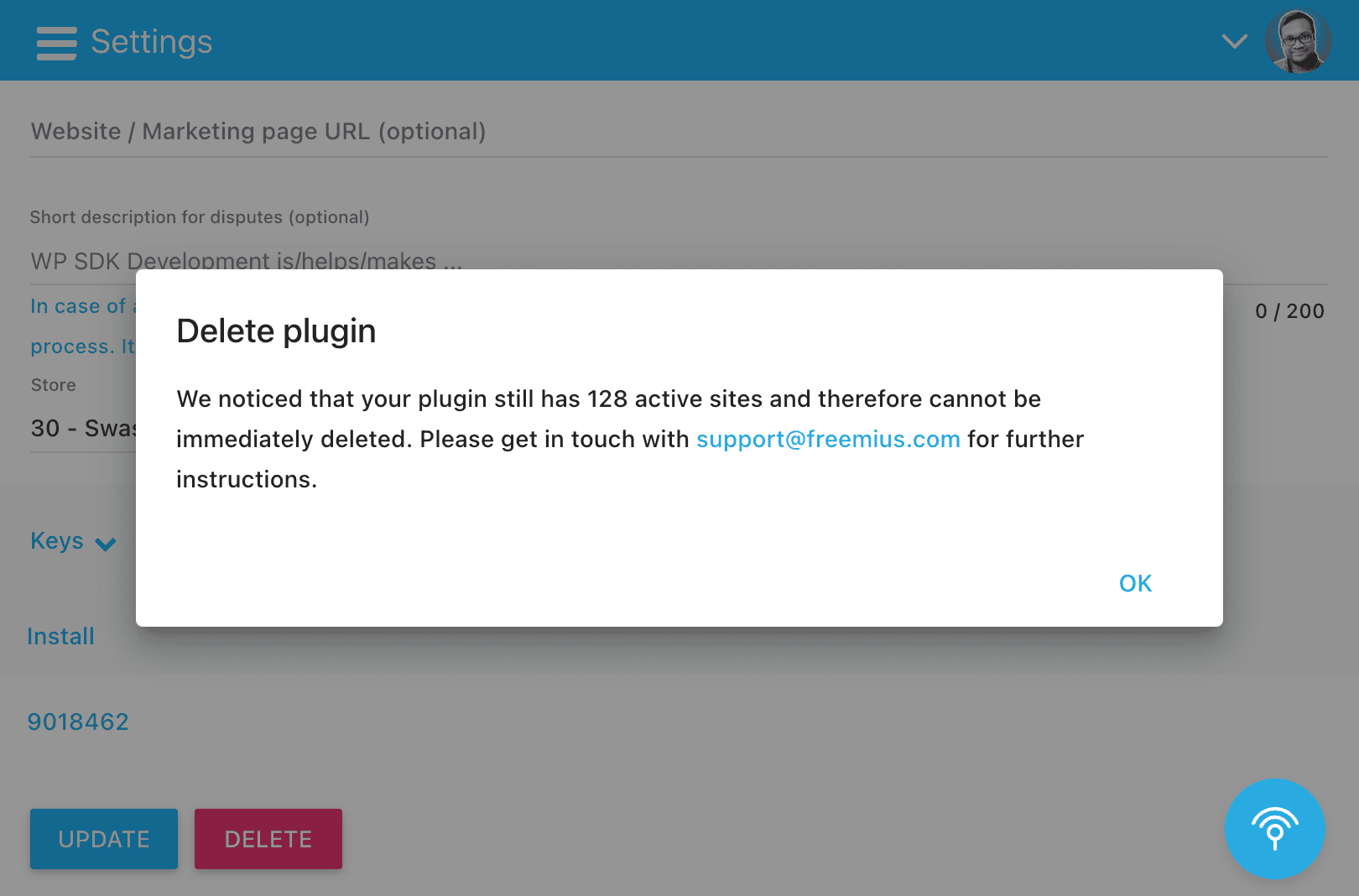 We flag a product as unsafe for deletion based on the following conditions:
The product has active paid subscriptions.
The product has active sites.
In such a case, you will be asked to contact our support team so that we can help you resolve the matter.