Revealing download links in the checkout for static products
For historical reasons, we didn't reveal the download link and license key in our checkout form. The assumption was that anyone with access to the email address would have access to the license key and the download link. By not revealing them during checkout, we automatically verified the email. This also reduces fraud.
While this works for WordPress plugins and themes, it can add an unnecessary step for static products like widgets and templates. Customers usually want to download them right away and they don't need the license key to activate them.
Following requests from our partners, we've started showing download links for all static products right after the checkout.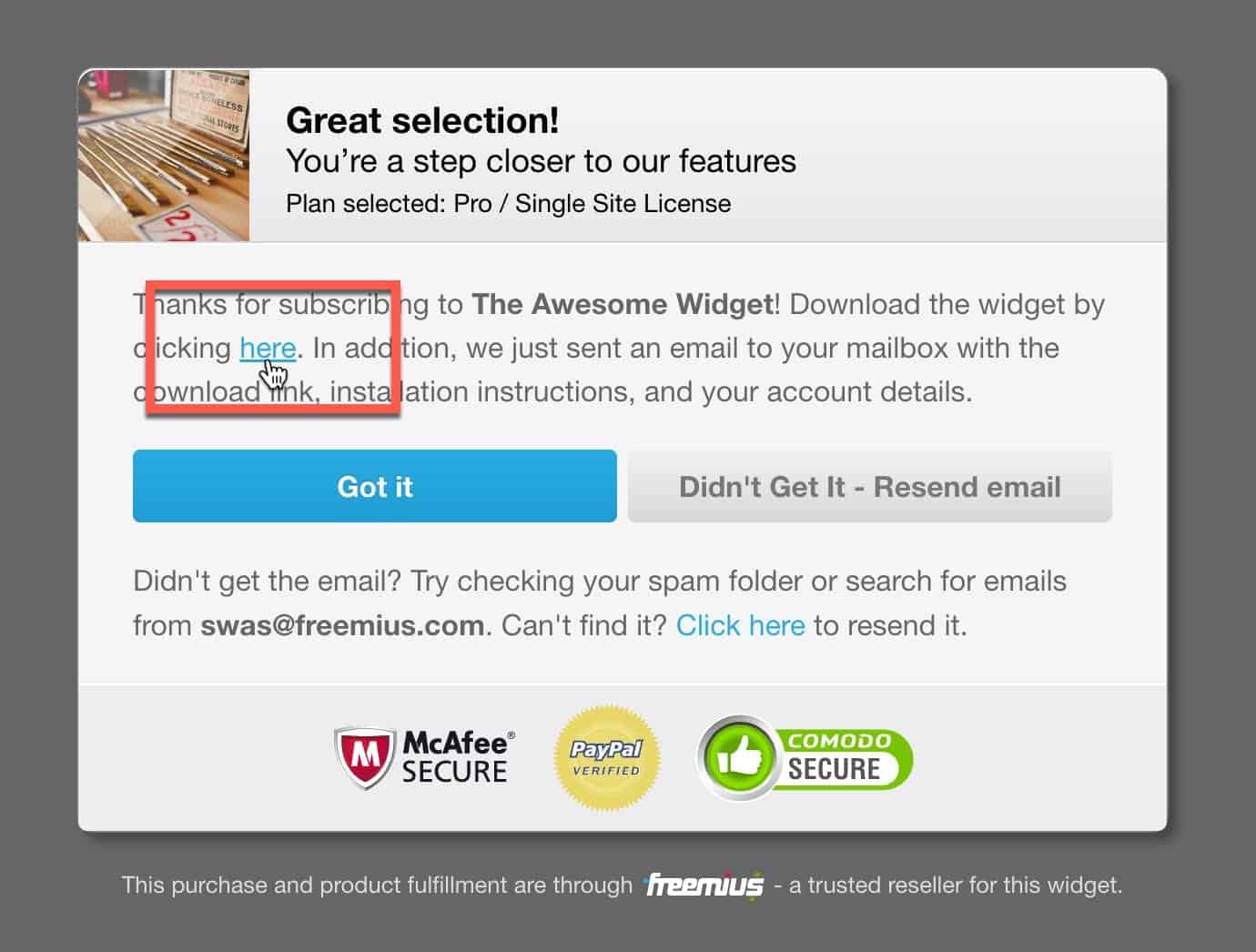 We still don't reveal the license key. If we see more requests related to this feature, we will add support in our Developer Dashboard, where our partners can choose if they want to reveal the download link and – possibly – the license key right after the checkout.