The Hottest
Black Friday

+

Cyber Monday

Deals
One Coupon Code for All Products
Every Black Friday + Cyber Monday, we share a list of the best deals from Freemius partners.
When you buy through this page, you can trust the quality and reputability of the products and developers behind them. Claim deals by clicking on the card, hitting the product's buy button, and entering the FSBFCM2021 coupon code. Some products won't require a coupon code.
Keep in touch by sharing your email and we'll send you the coupon code for next year.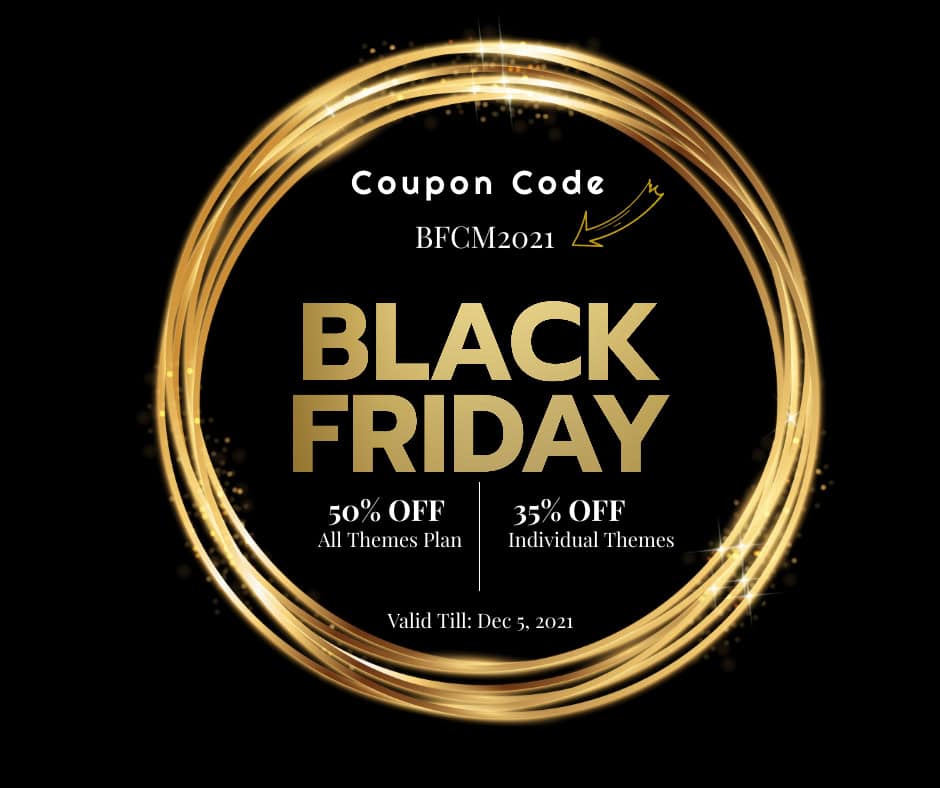 Fairy is one of the popular WordPress theme for blog with 10K+ active installations. This theme is lightweight and minimal.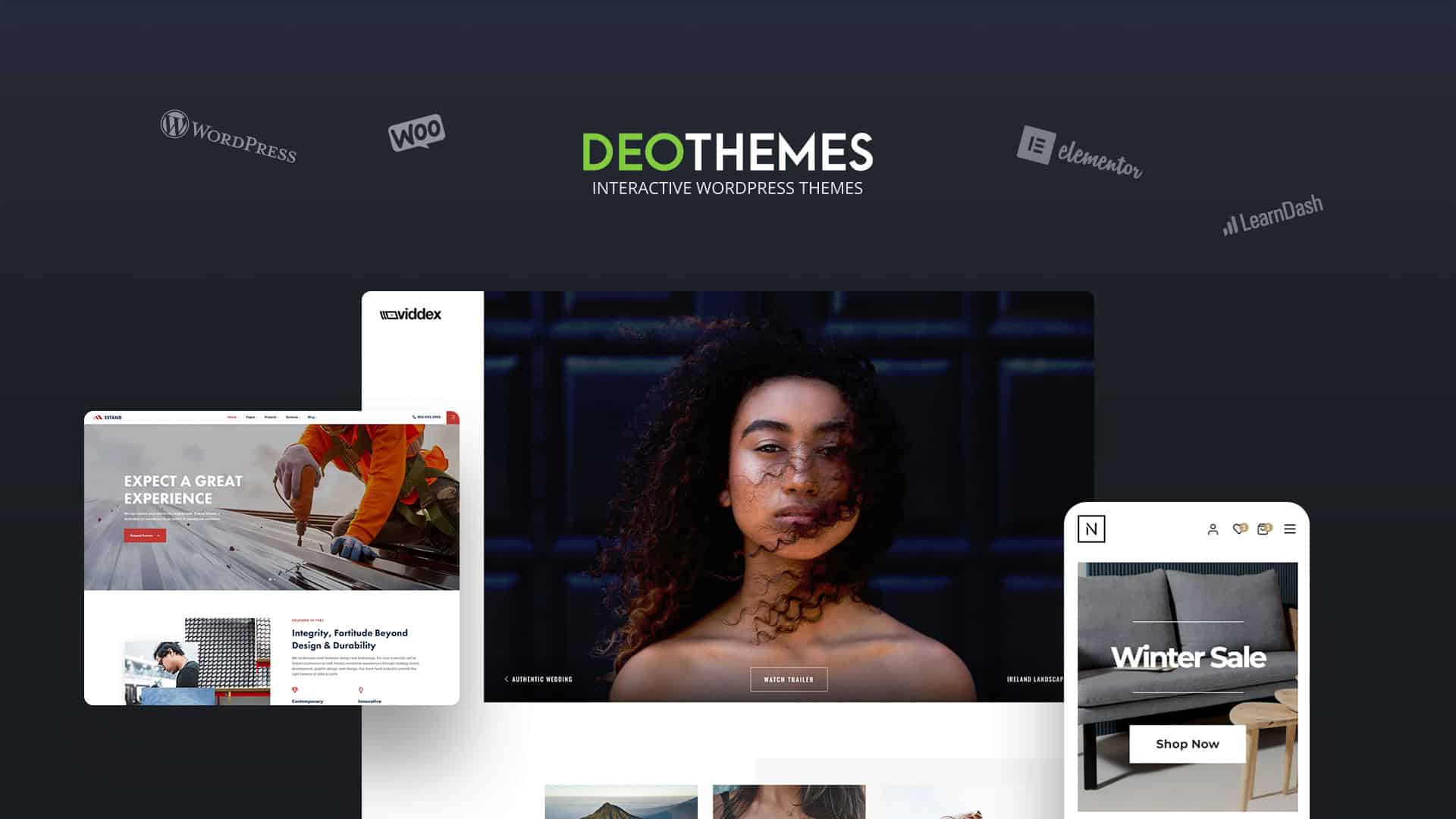 All DeoThemes WordPress themes and plugins. World-class premium eCommerce Elementor WordPress themes designed by UX experts.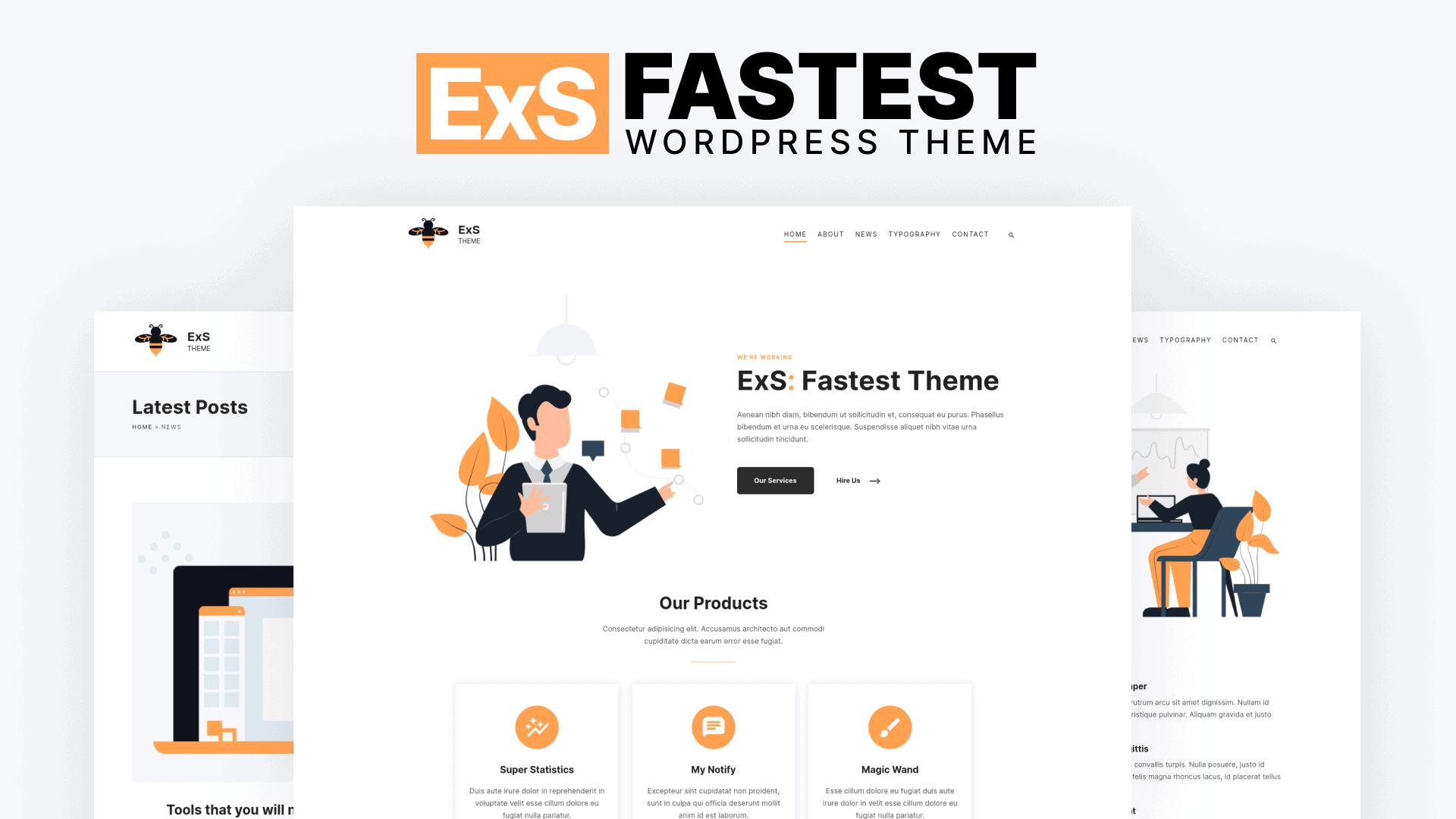 ExS is the fastest WordPress theme without any 3rd party dependencies.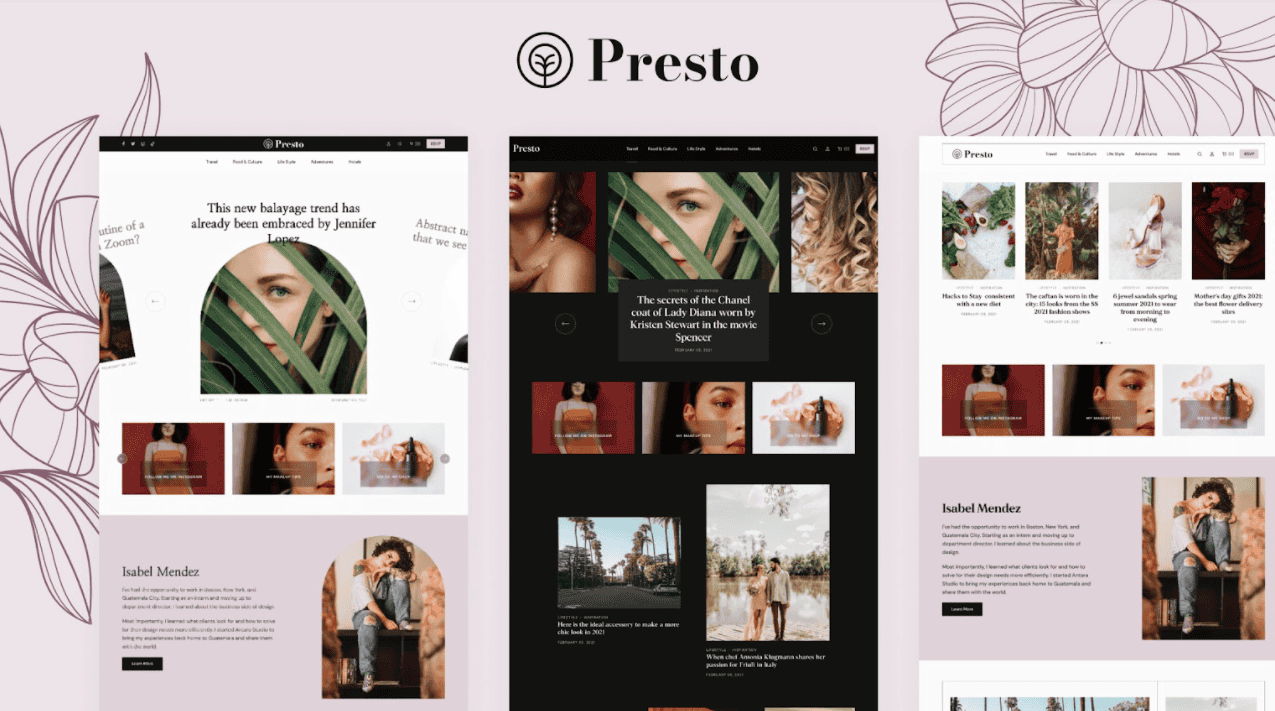 Presto is SEO-friendly and optimized for speed.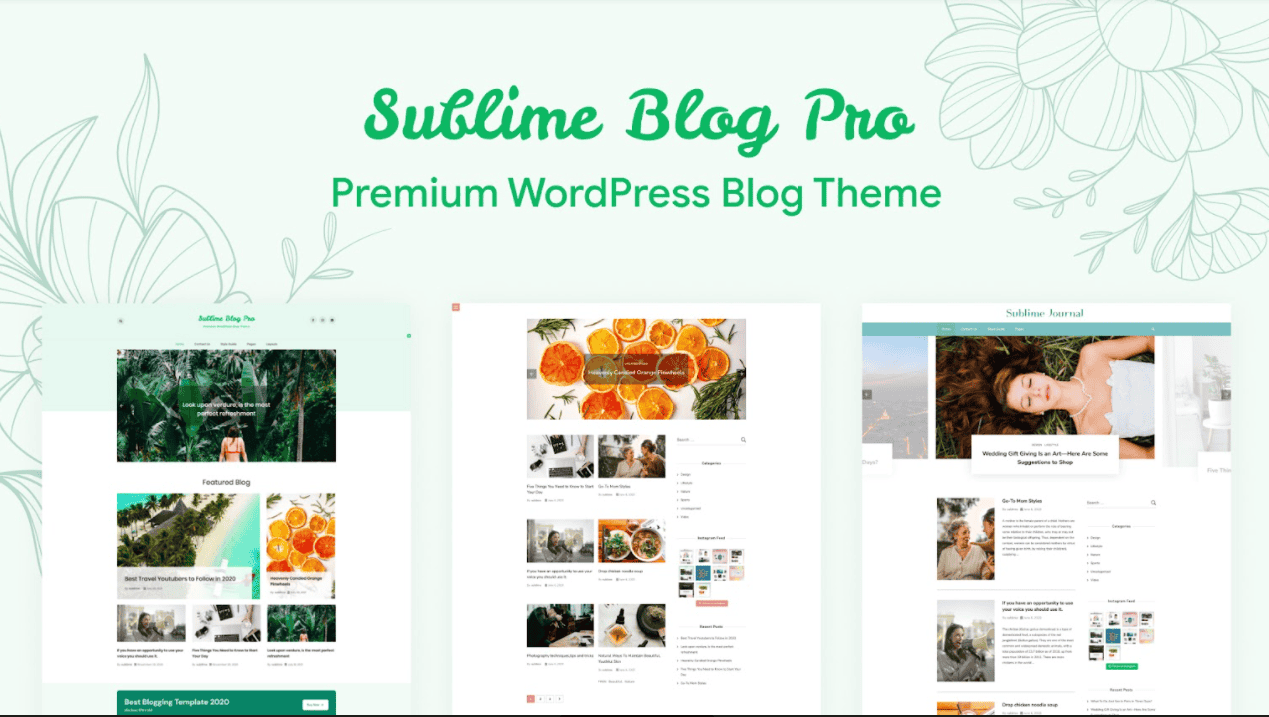 Sublime Blog Pro WordPress theme is perfect for blogging websites and it is SEO and speed optimized with schema intregrations.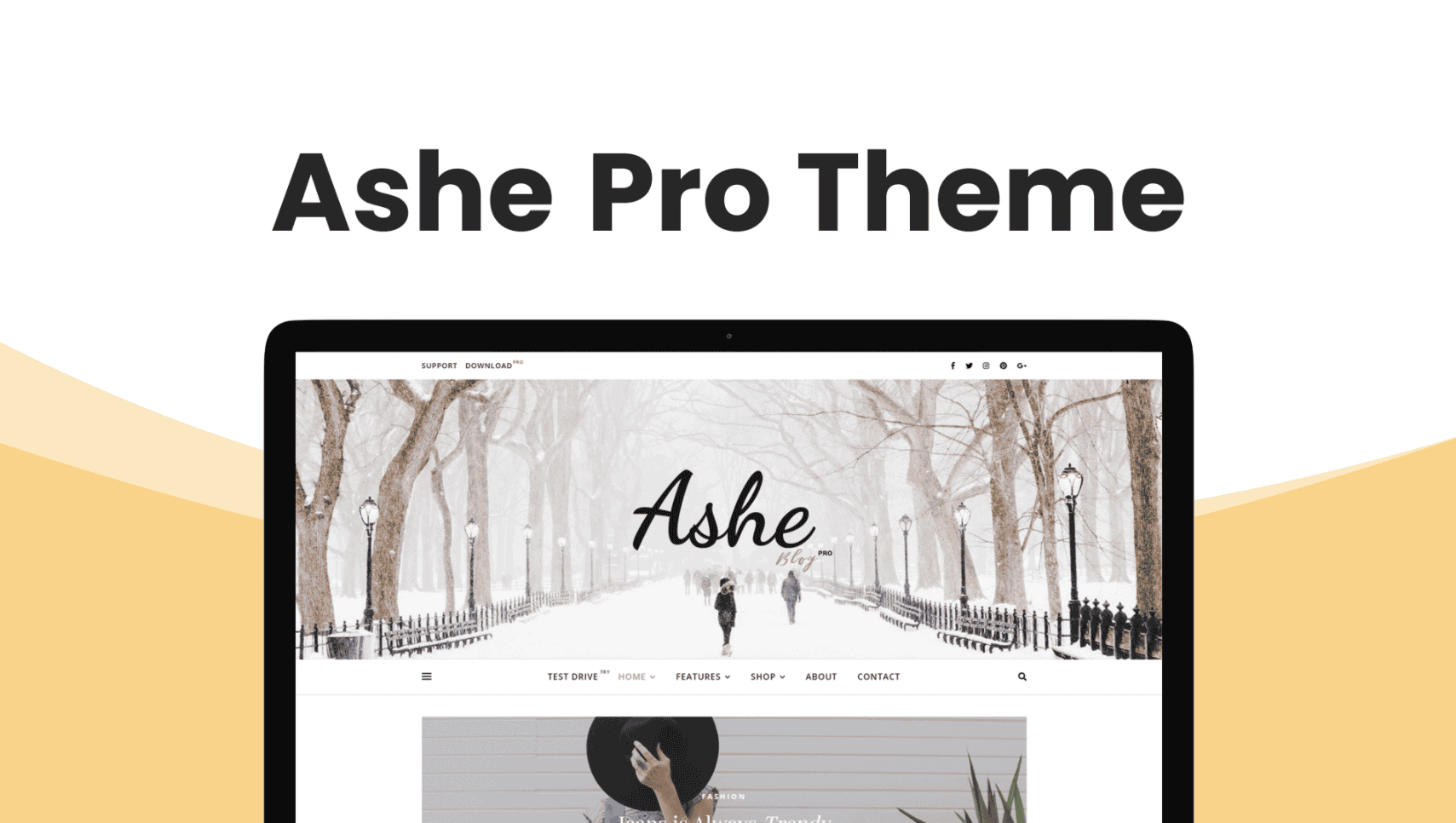 Beautiful & Most Popular WordPress Blog theme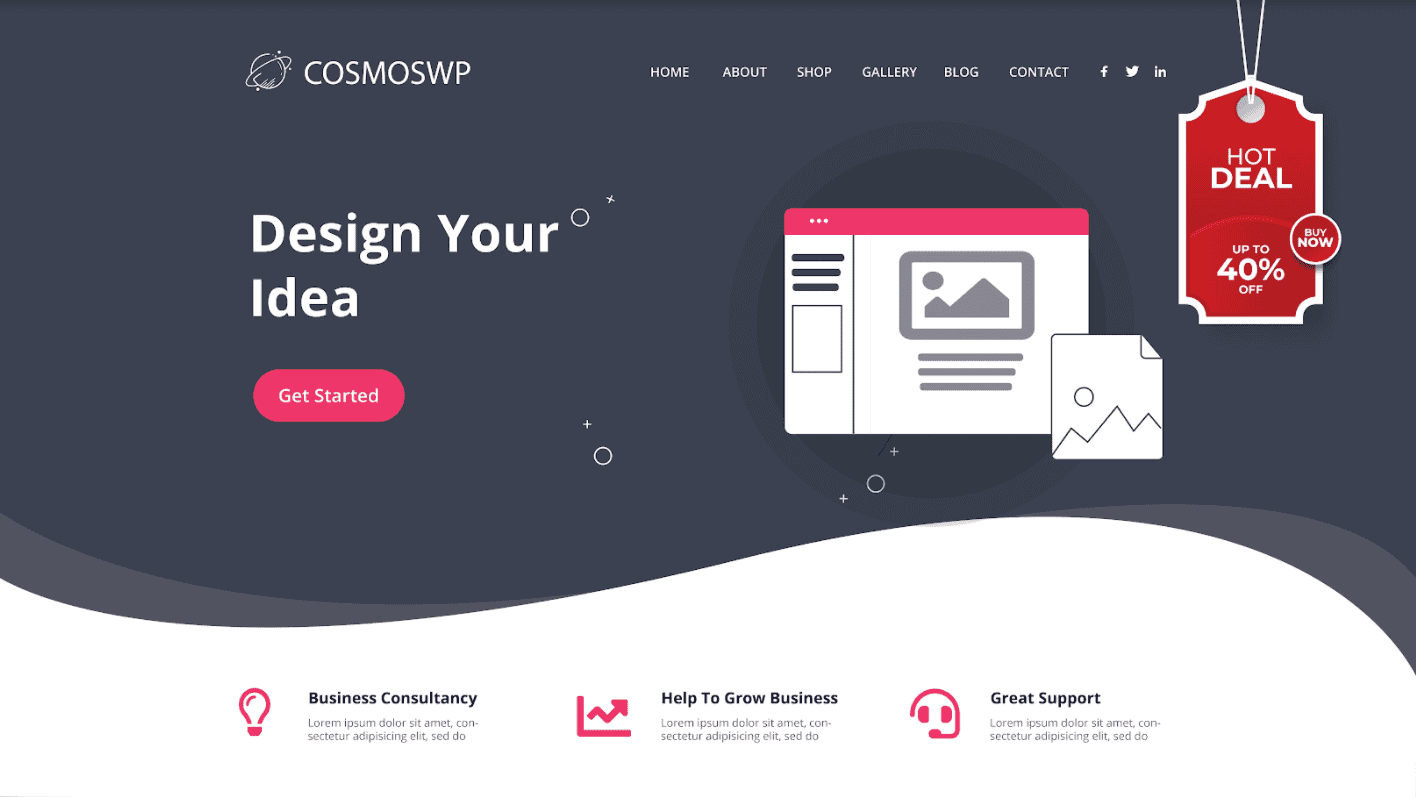 On the occasion of Black Friday, CosmosWP, a multi-purpose WordPress theme is offering a 40% discount on its premium version.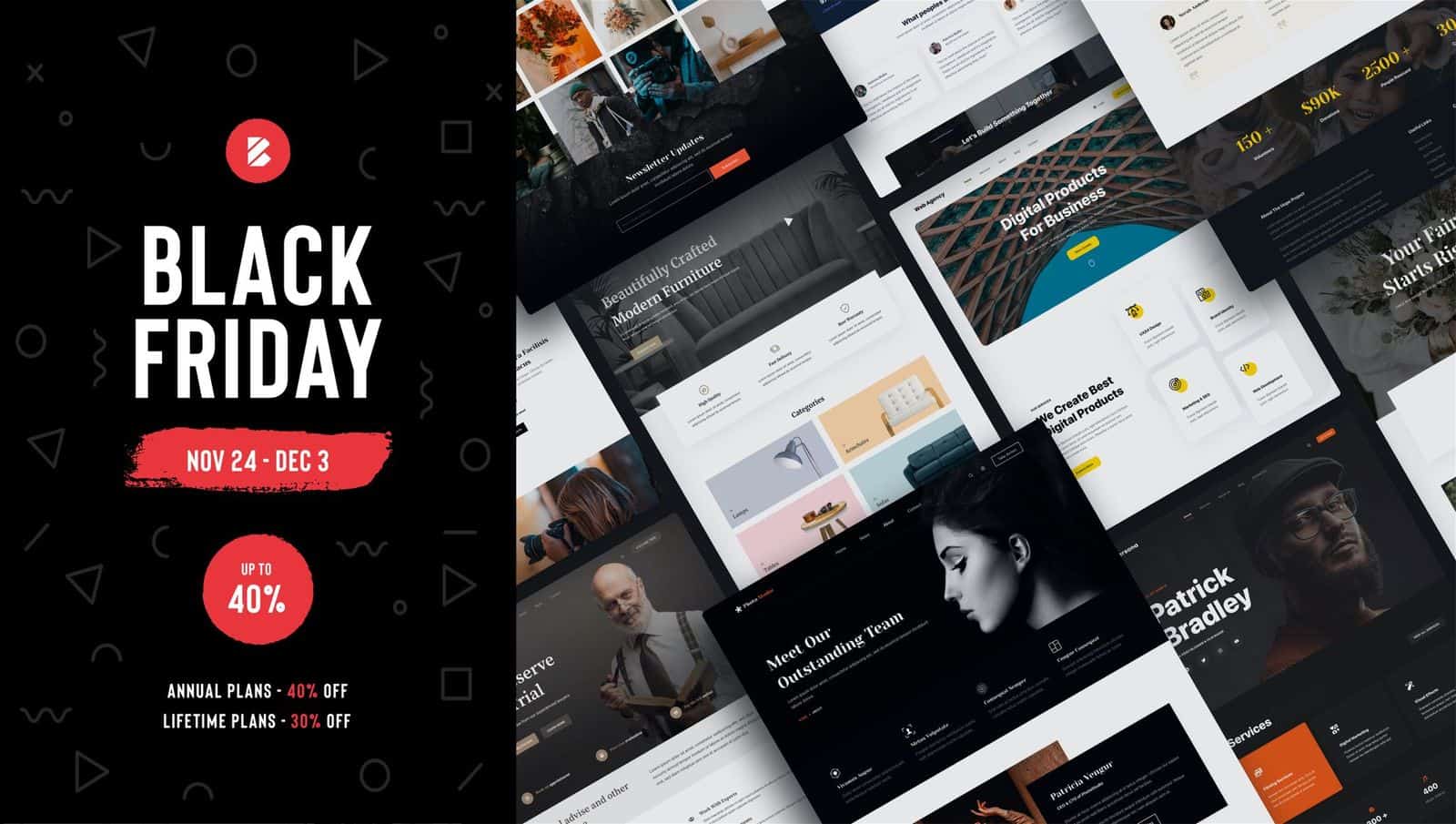 Blocksy is a blazing fast and lightweight WordPress theme built with the latest web technologies.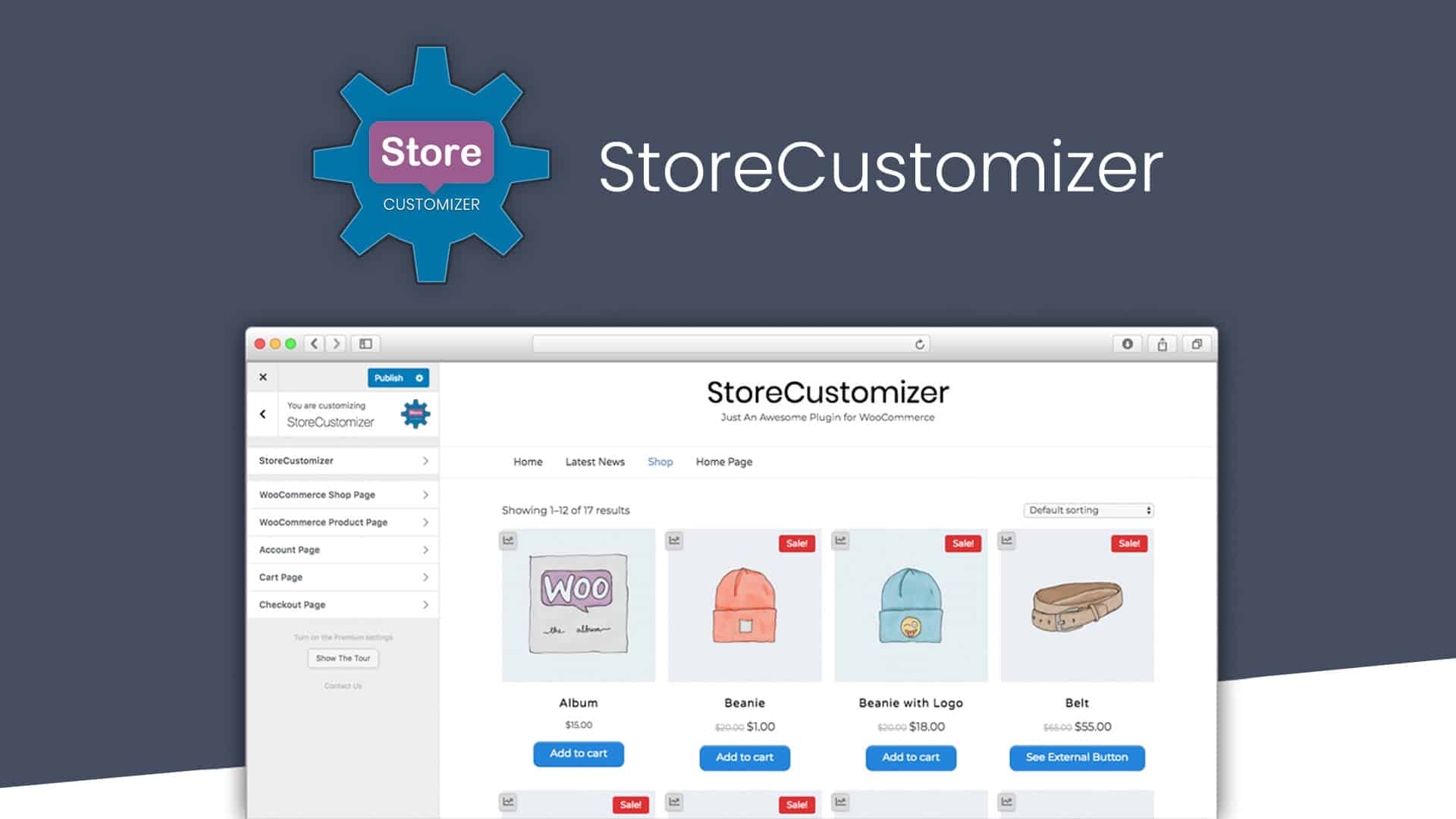 Edit your online store pages within the WP Customizer. StoreCustomizer Pro offers more advanced store enhancing features.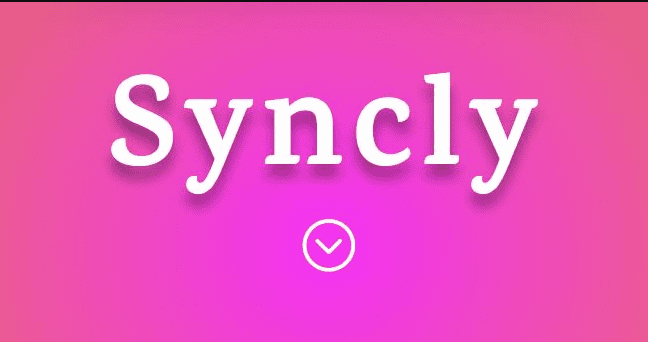 Smart Tools for WooCommerce
Add simple, but effective functionalities to your WooCommerce shop with Smart Tools for WooCommerce.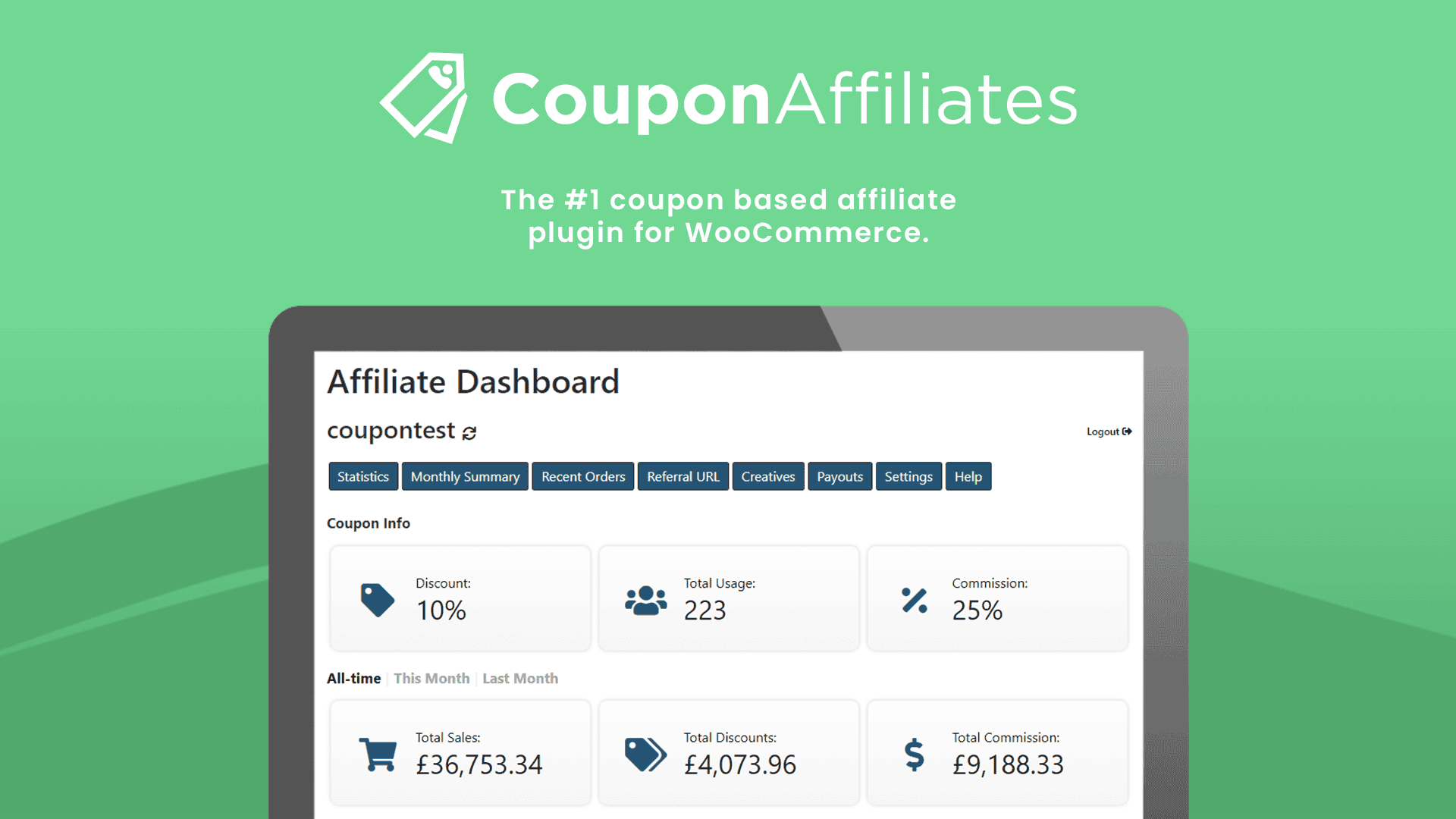 Coupon Affiliates for WooCommerce
A coupon based affiliate plugin for WooCommerce.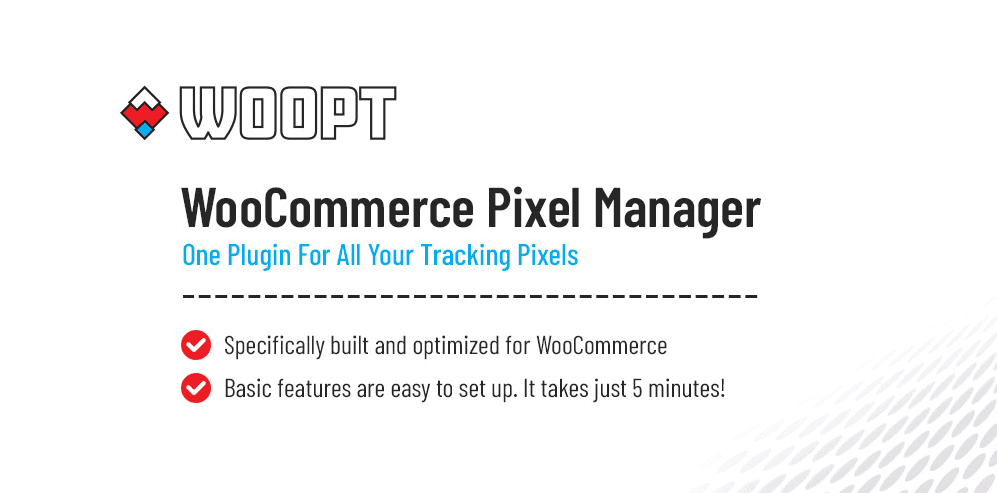 WooCommerce Pixel Manager
The WooCommerce Pixel Manager is a tracking pixel plugin for WooCommerce. Google Ads, Google Analytics, Facebook and many more

Boost your sales with gifts and cross-sells trough a modern, customizable modal shopping cart.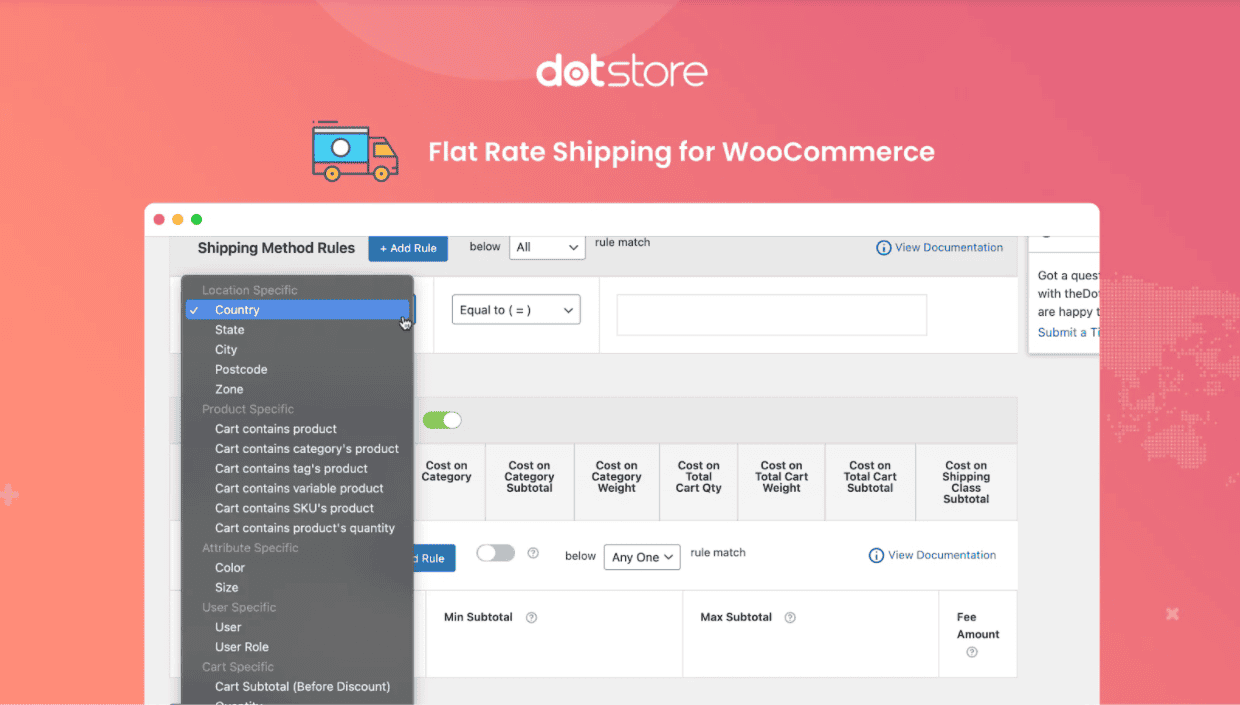 Flat Rate Shipping Plugin For WooCommerce
Creating different shipping methods with different shipping rules and maximize earnings from the shipping methods on offer.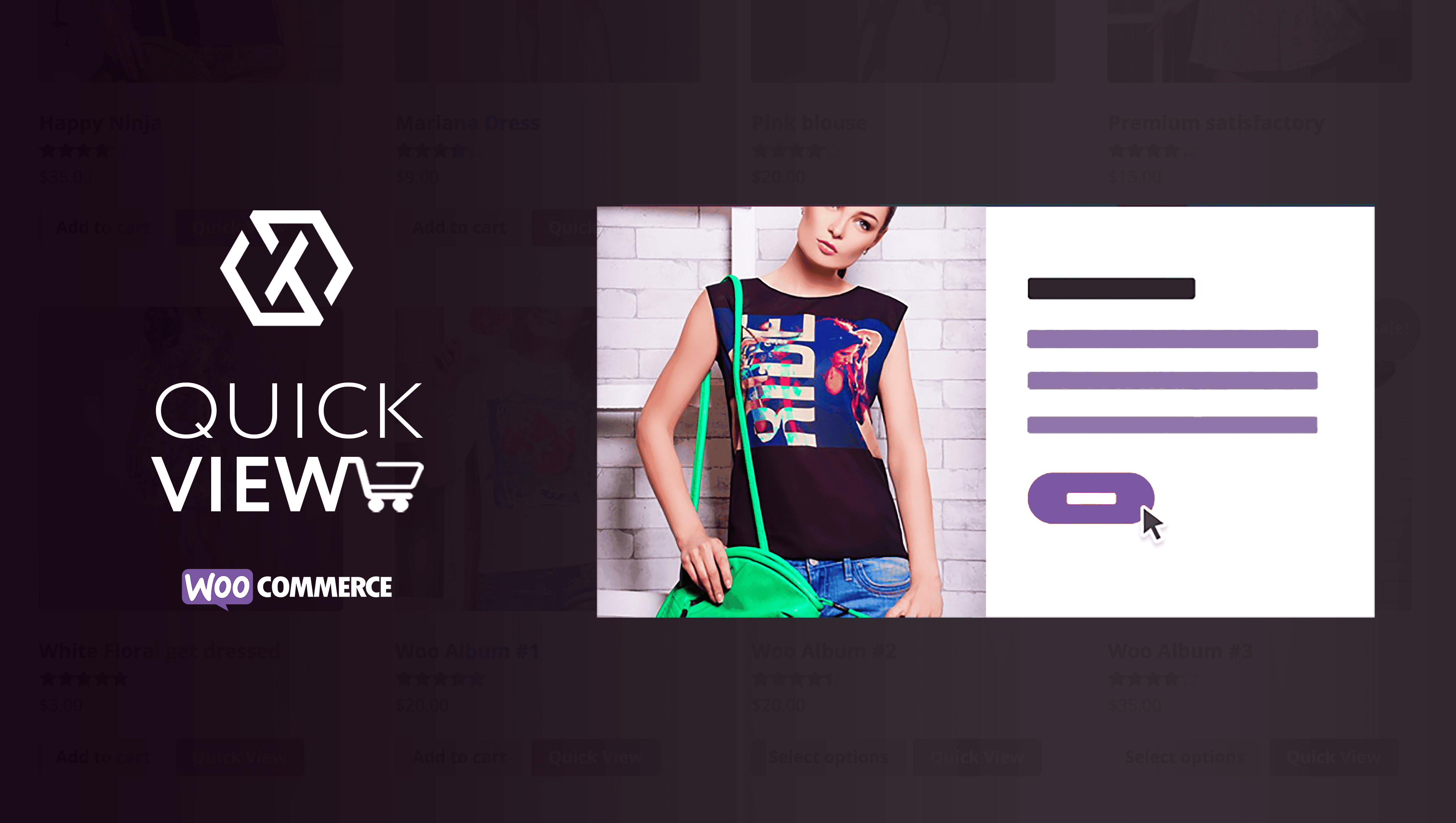 Quick View for WooCommerce
A Floating Cart for WooCommerce that will improve customer buying experience & encourage them to click the "checkout" button.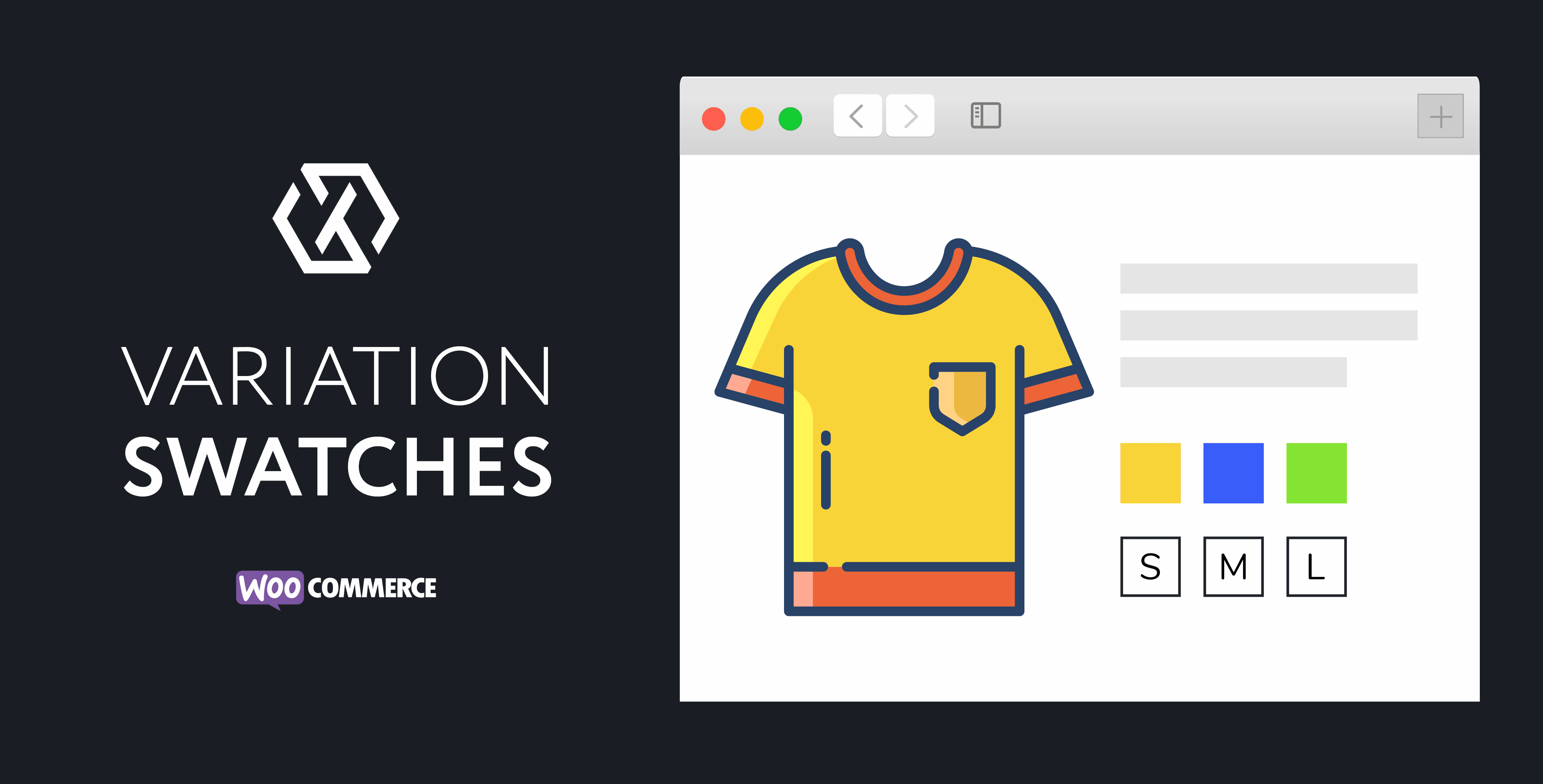 Variation Swatches for WooCommerce
A WooCommerce extension that transforms variation dropdowns to nice-looking swatches.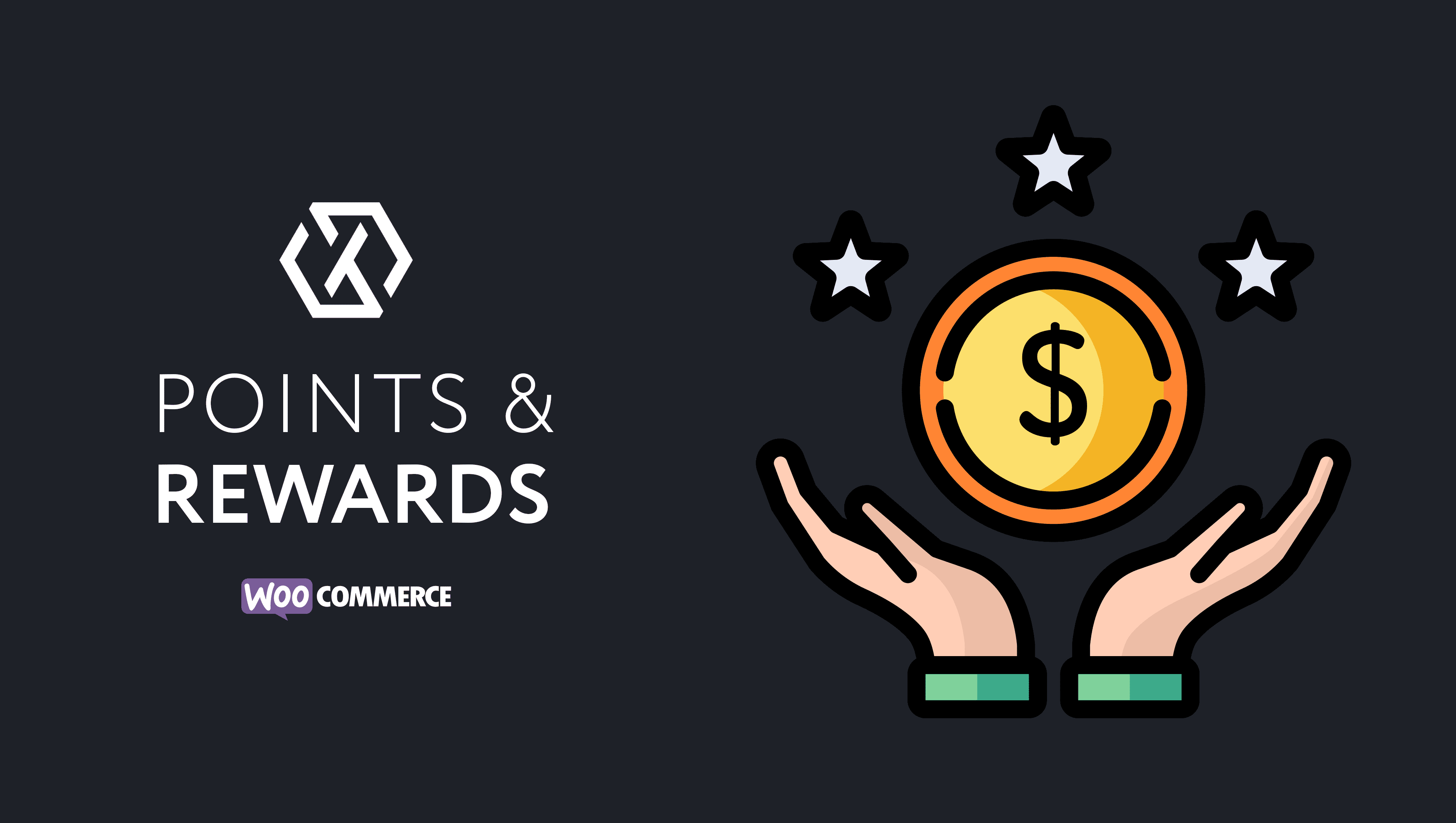 Points & Rewards for WooCommerce
Build loyalty and reward your customers for purchases and other actions with points that can be redeemed for discounts.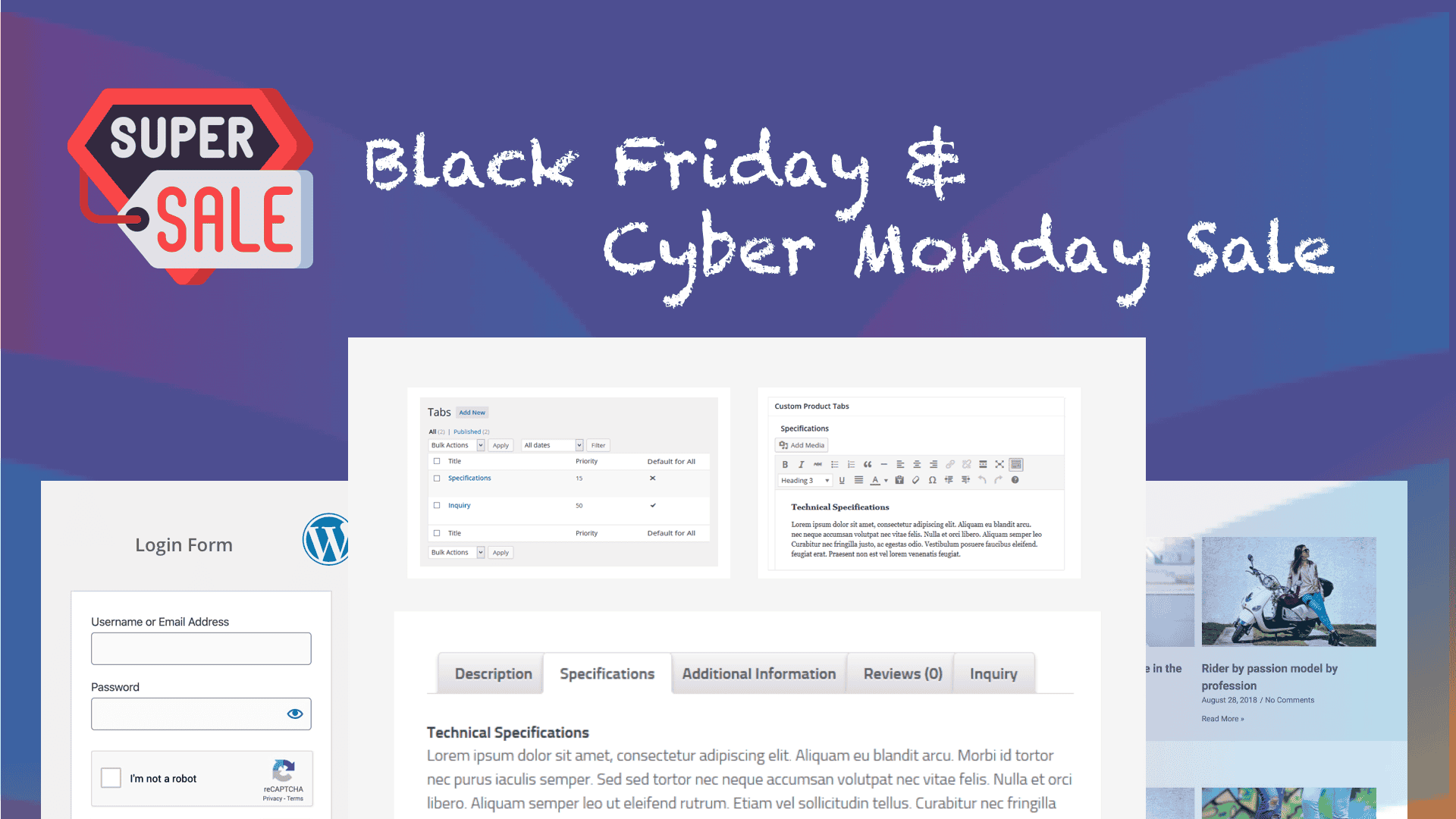 WooCommerce Product Tabs allows you to add extra tabs on WooCommerce products.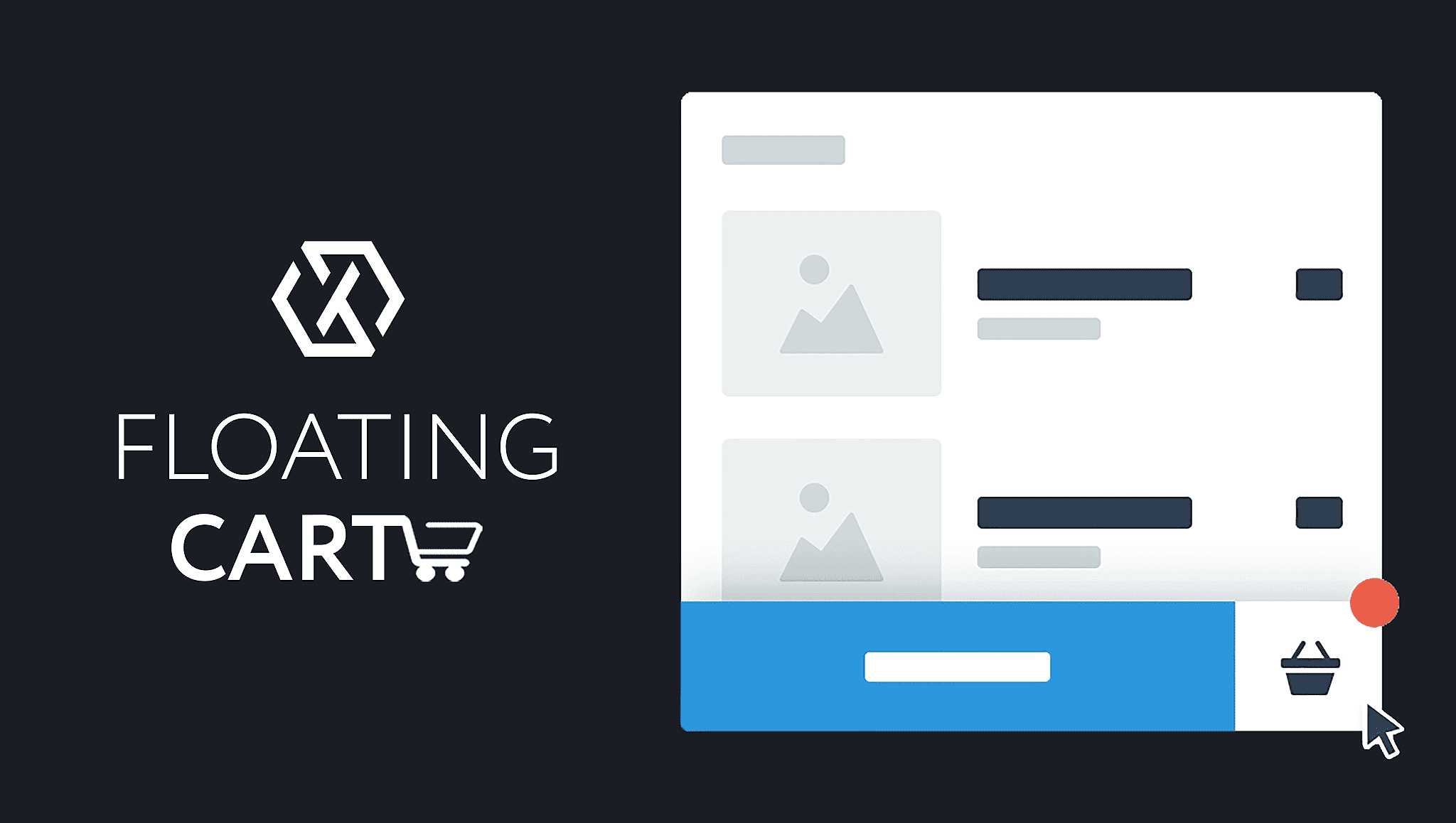 Floating Cart for WooCommerce
A Floating Cart for WooCommerce that will improve customer buying experience & encourage them to click the "checkout" button.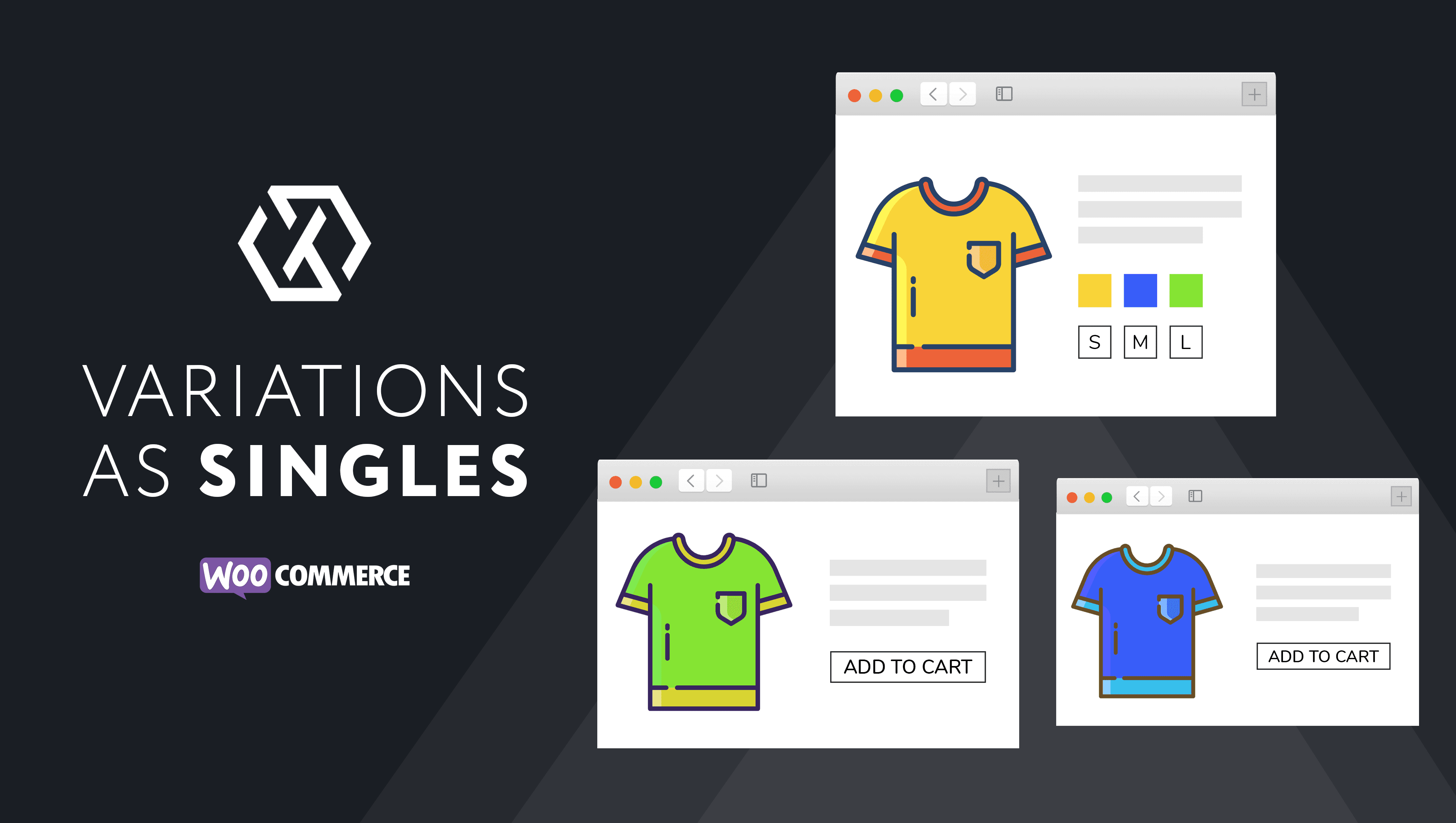 Variations As Singles for WooCommerce
Display WooCommerce product variations as single products within the shop and make it easier for customers to find them.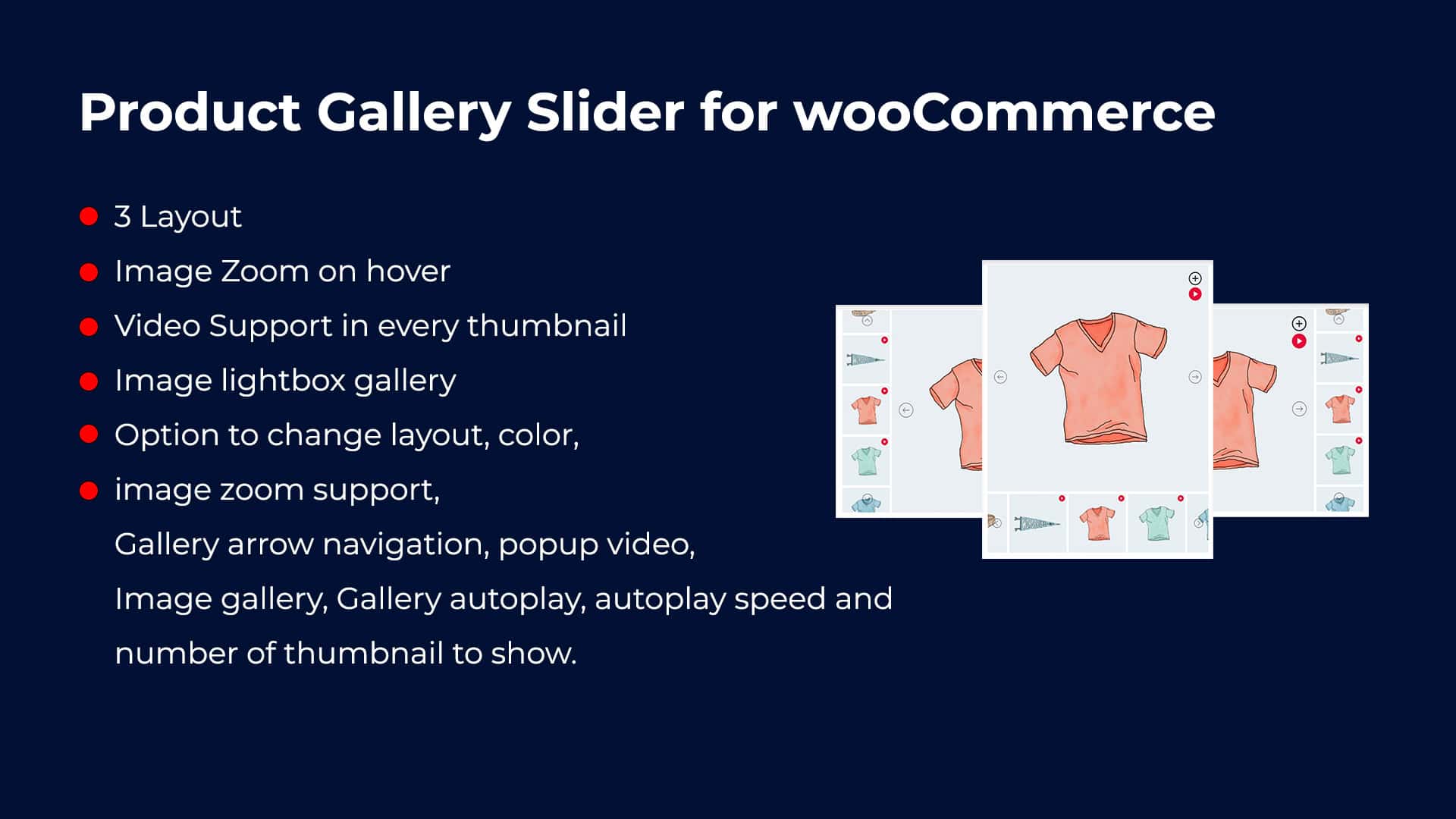 WooCommerce Product Gallery Pro
WooCommerce Product Gallery Slider Pro plugin allows you to display a nice product gallery on single product page.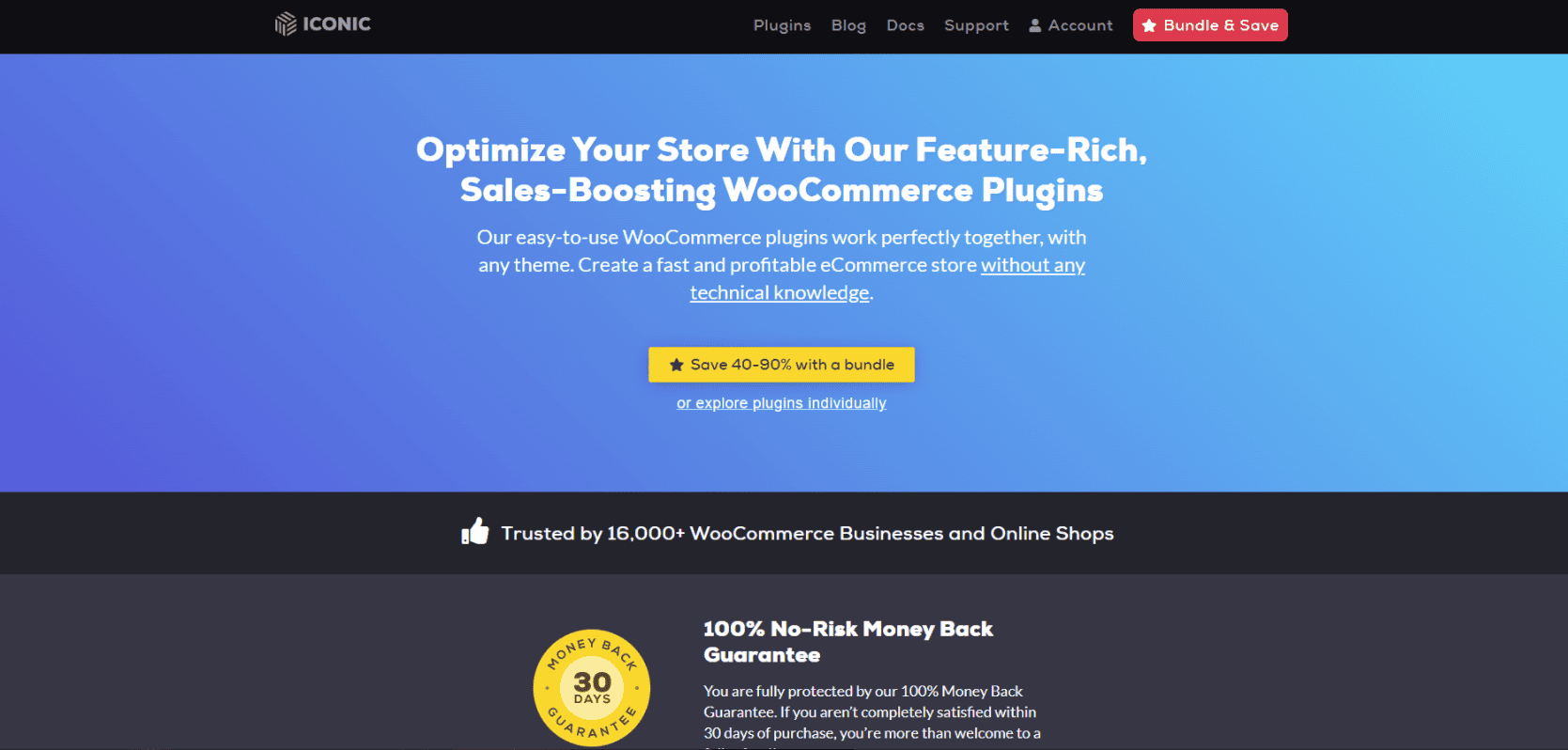 IconicWP - All Access bundle (single site)
IconicWP's entire WooCommerce plugin collection.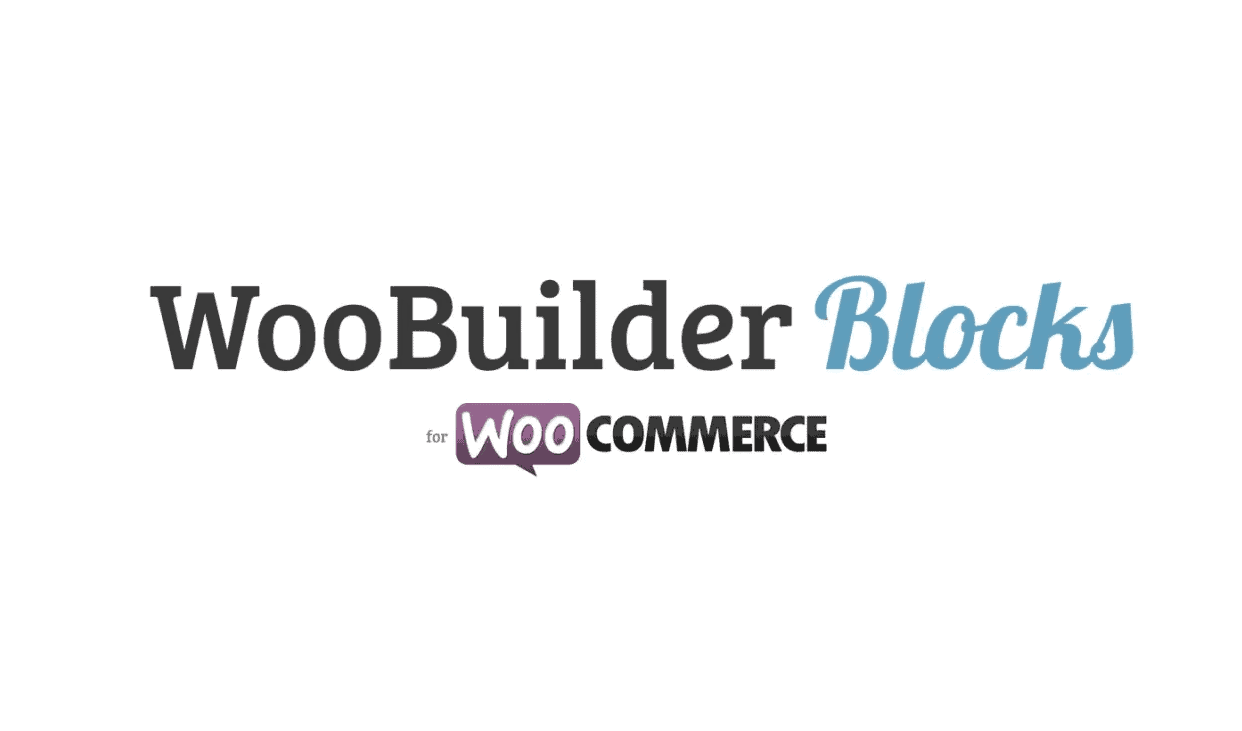 Fully Customize the WooCommerce Product Page with the WordPress Gutenberg Block Editor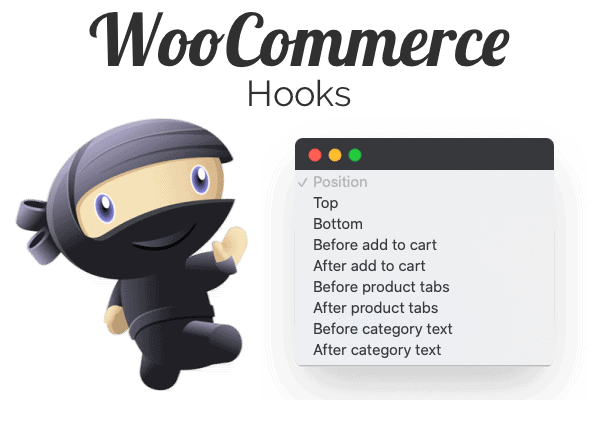 Dynamically inject Gutenberg Layouts in Pages, Posts and WooCommerce.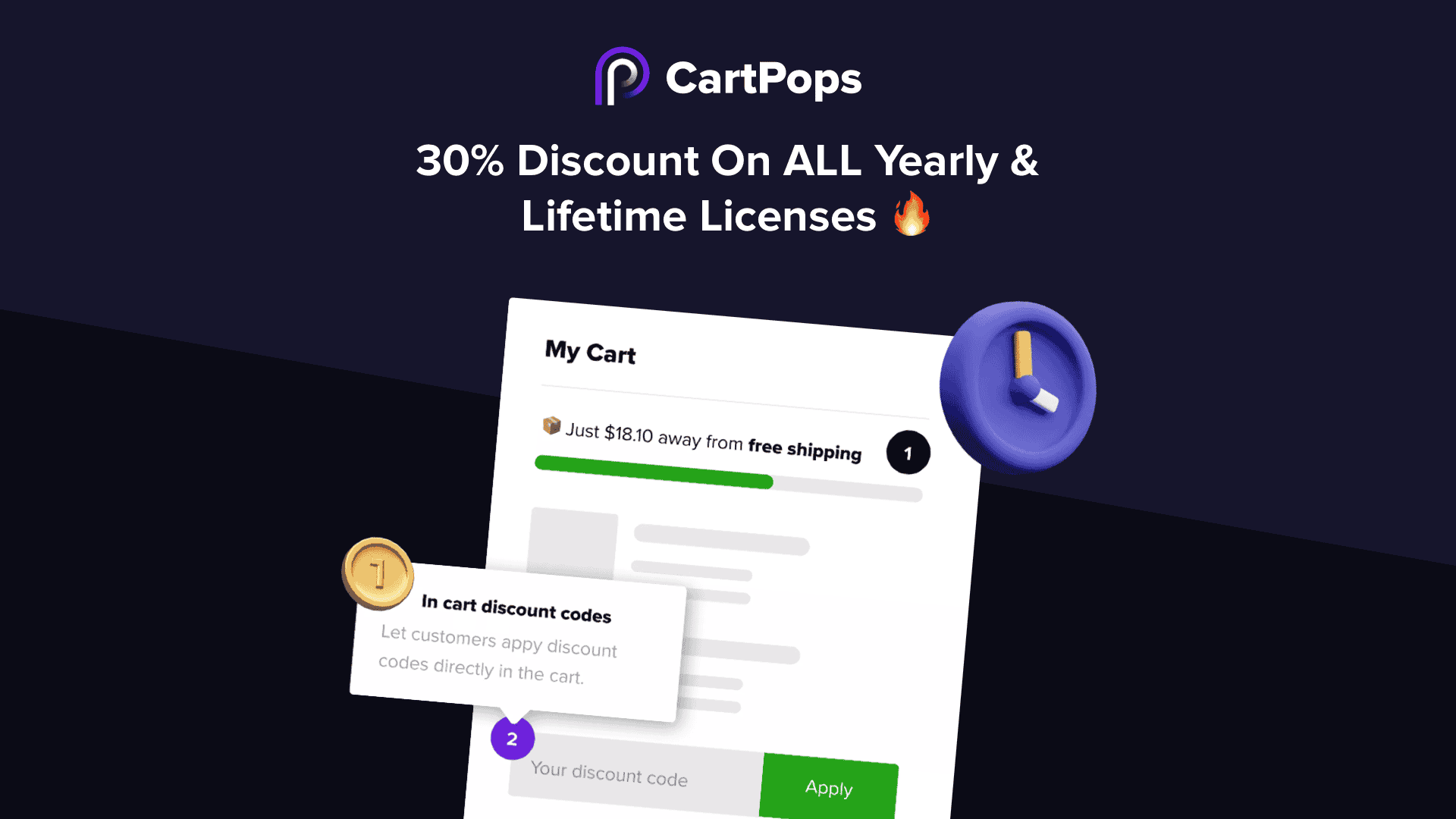 CartPops is an Add To Cart Popup for WooCommerce, that helps every shop owner increase conversions & profits.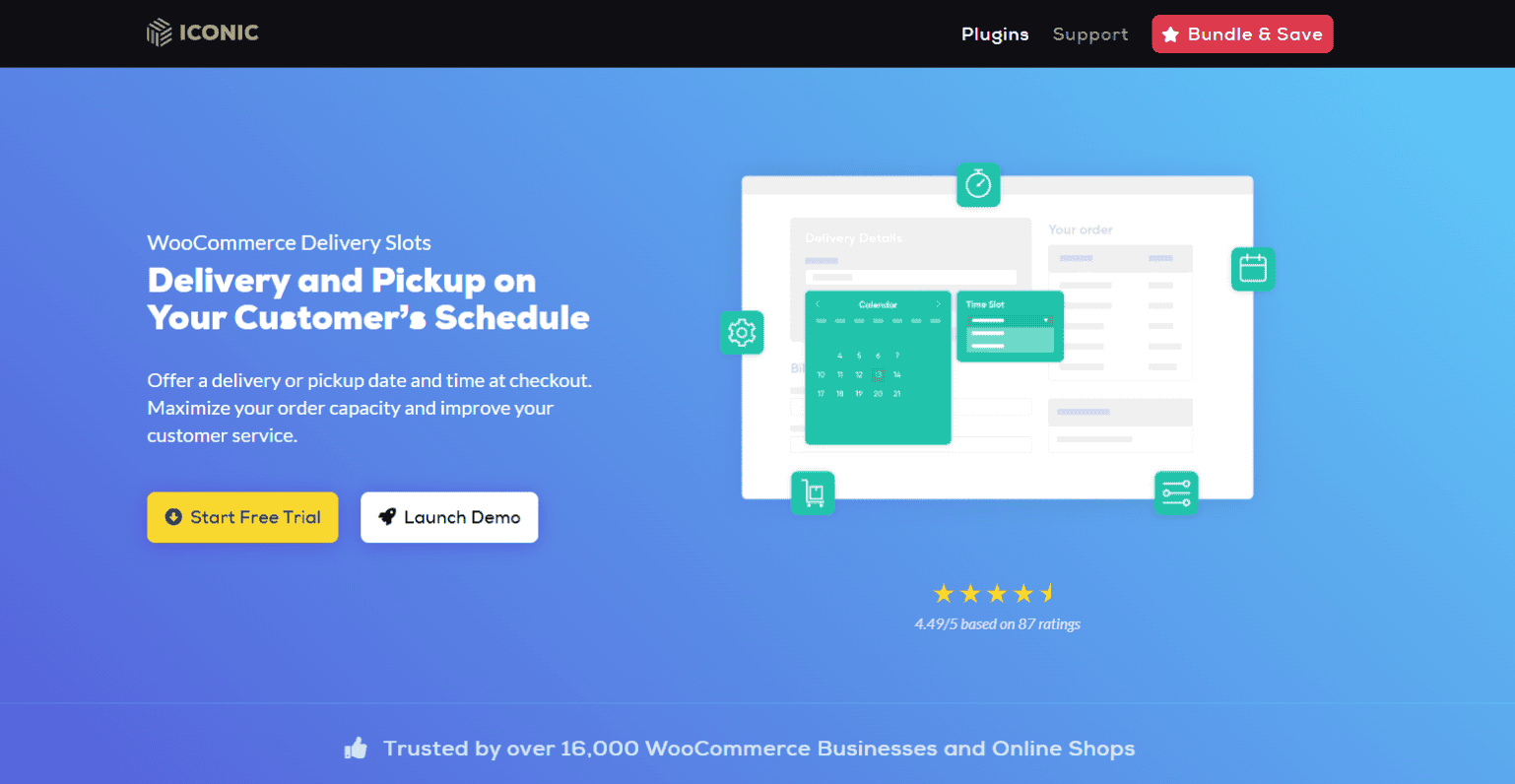 Delivery and Pickup on Your Customer's Schedule.

Add Color and Image Variation Swatches to WooCommerce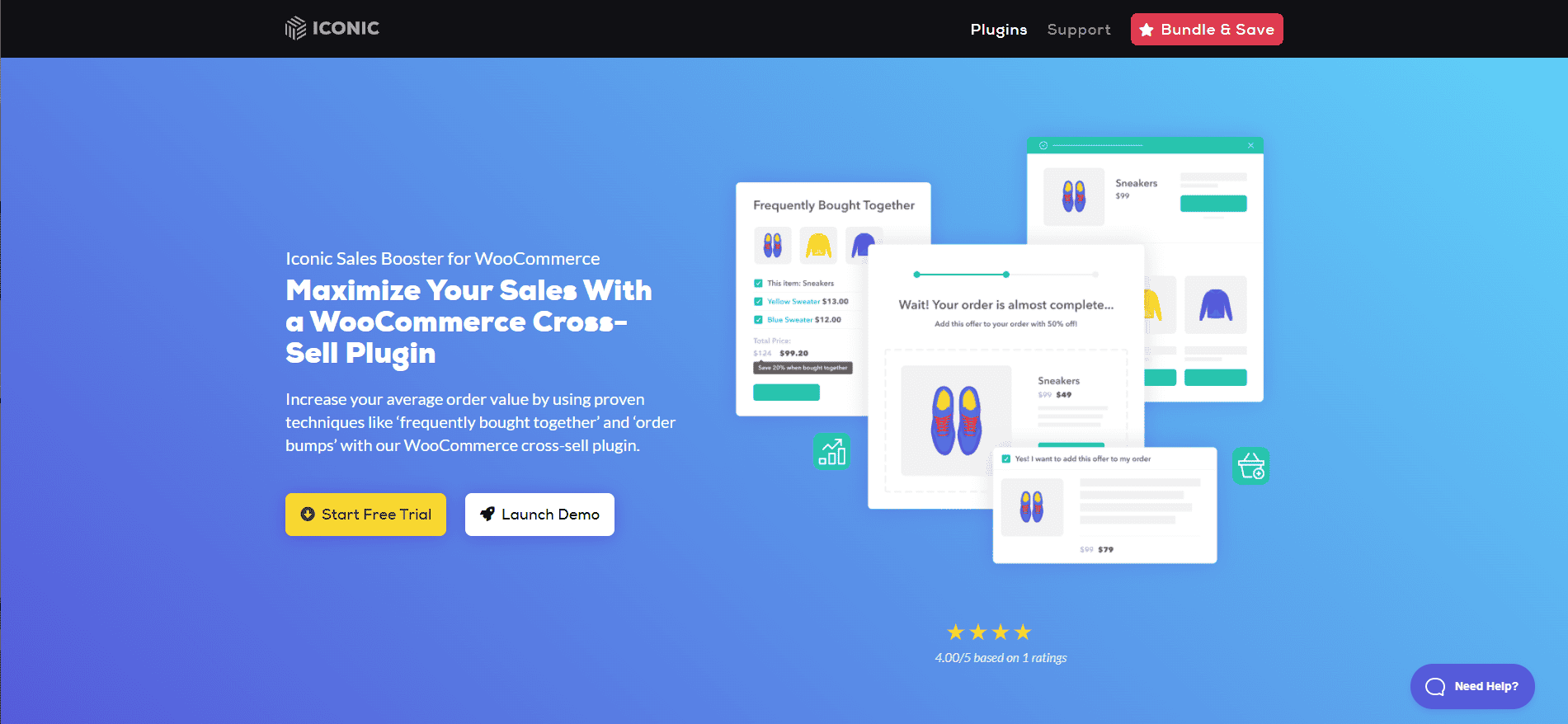 Maximize Your Sales With a WooCommerce Cross-Sell Plugin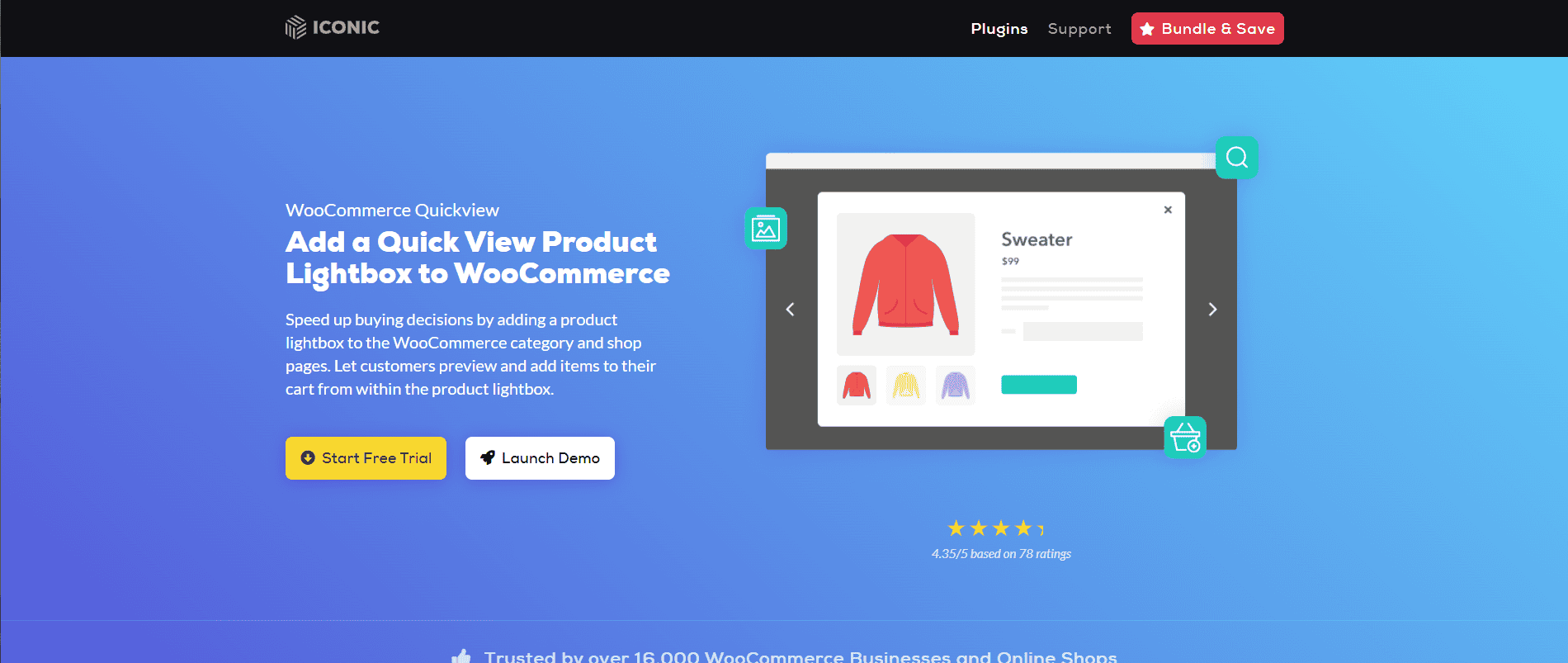 Add a Quick View Product Lightbox to WooCommerce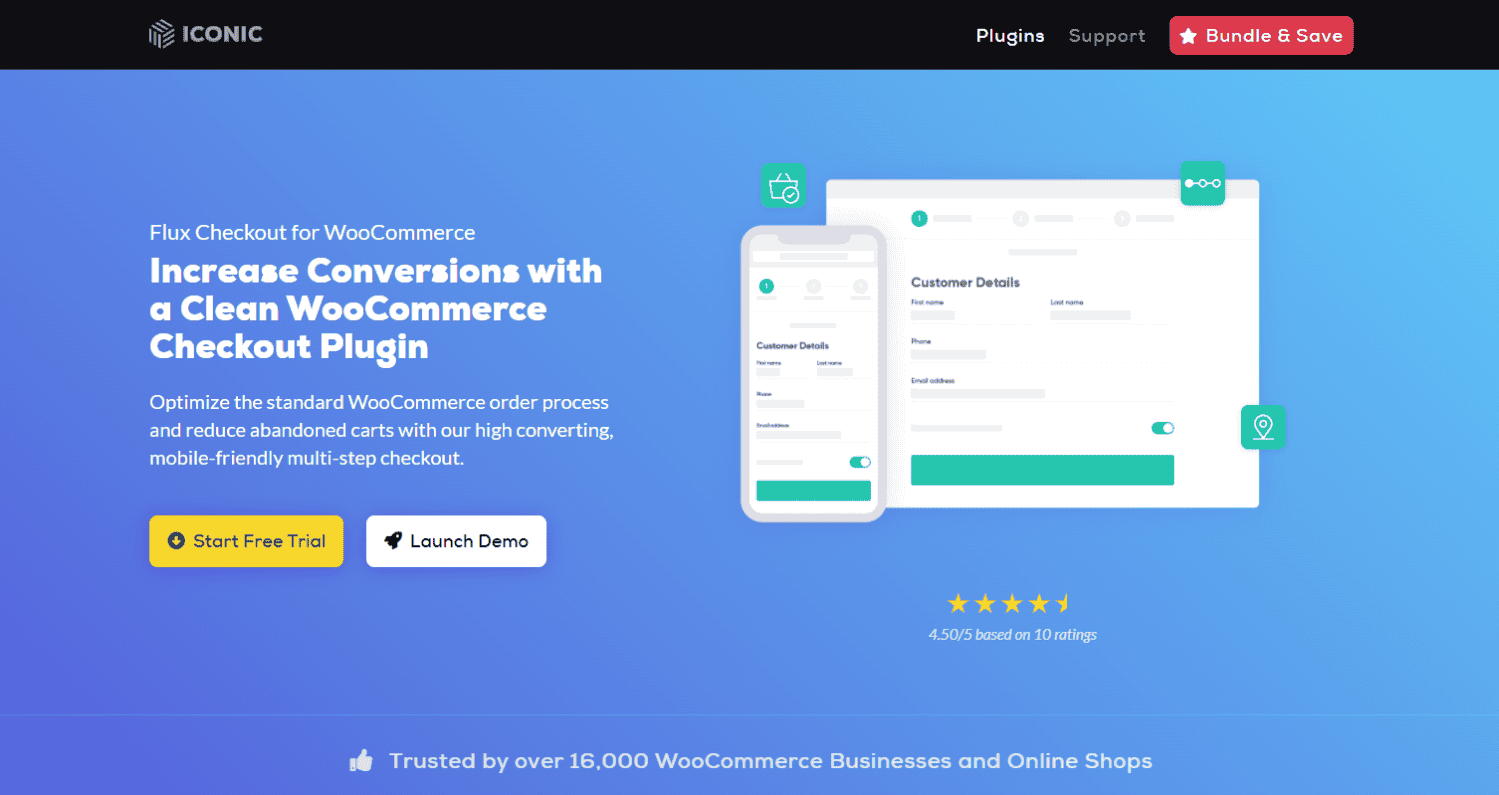 Increase Conversions with a Clean WooCommerce Checkout Plugin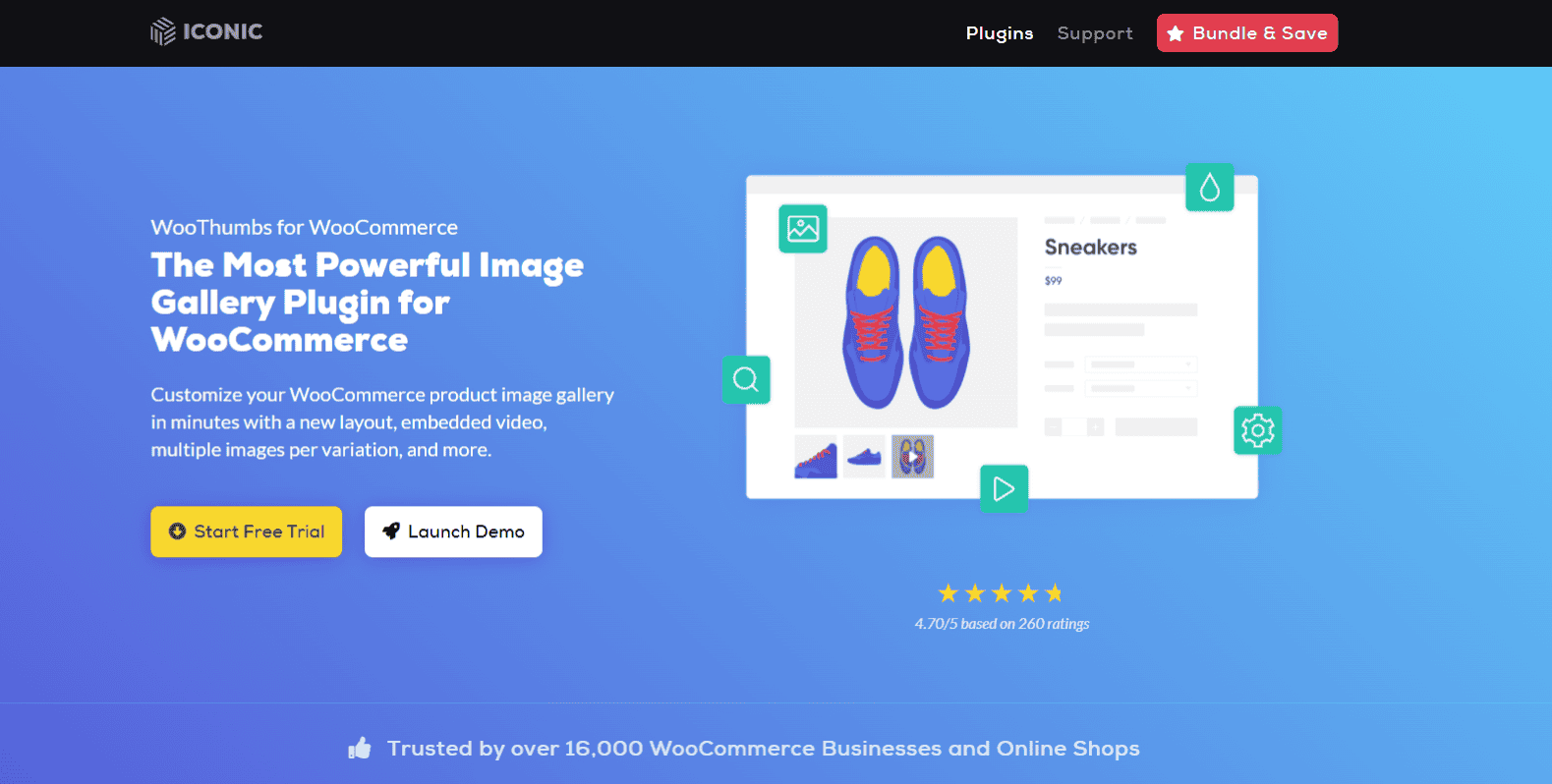 The Most Powerful Image Gallery Plugin for WooCommerce.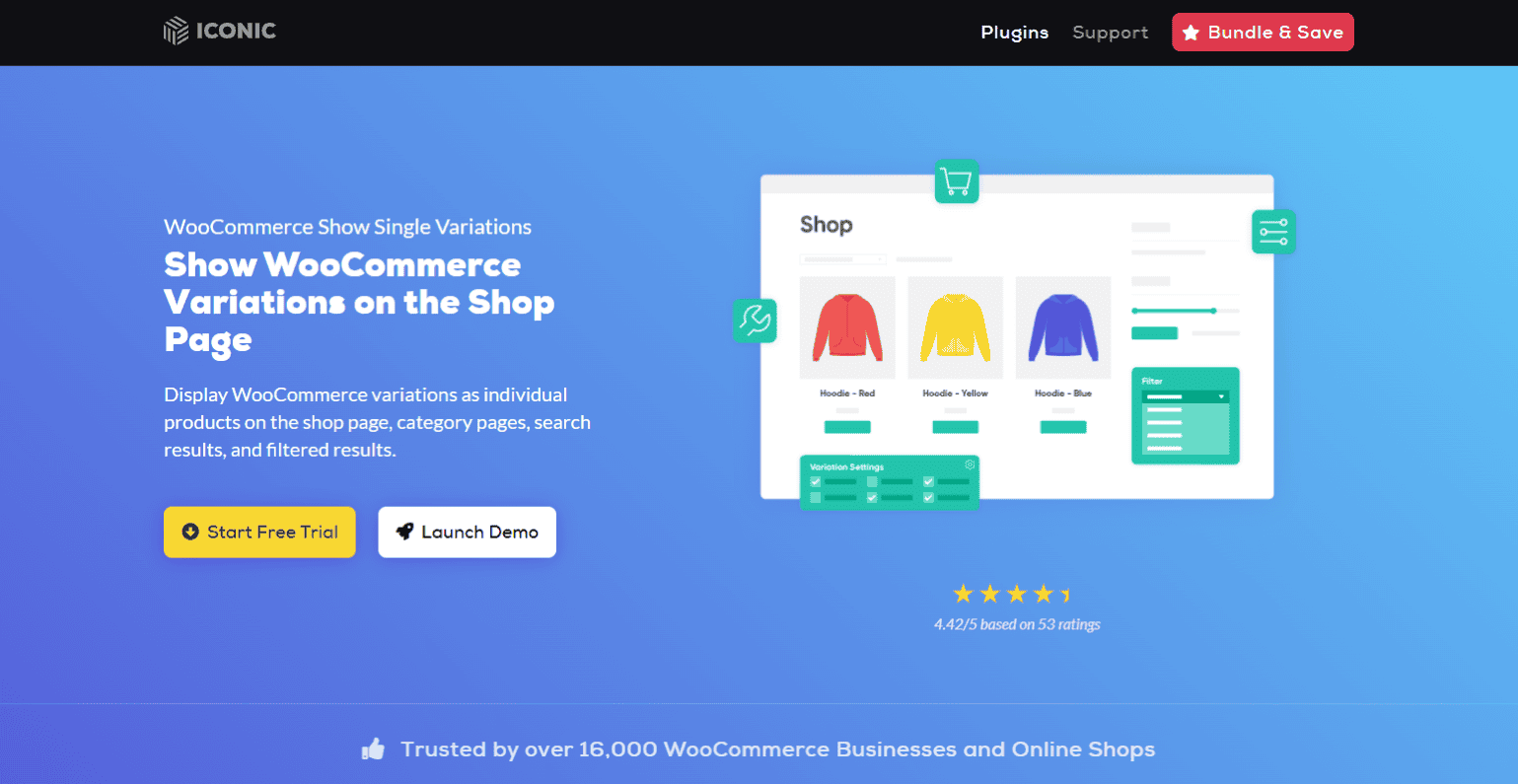 Show WooCommerce Variations on the Shop Page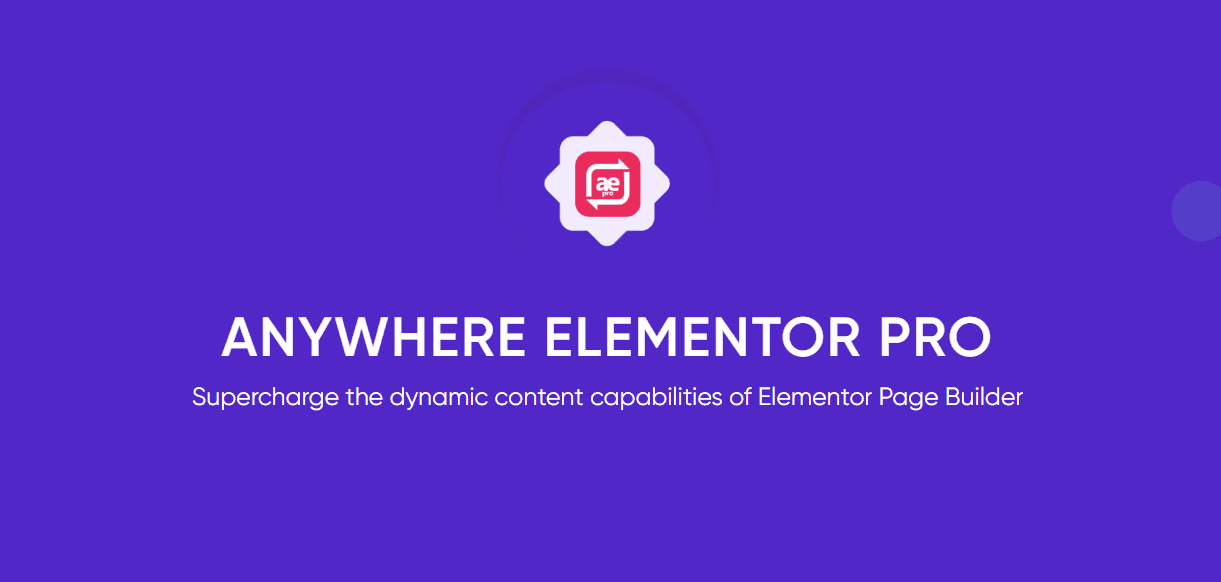 Supercharge the dynamic content capabilities of Elementor Page Builder.

Music Player for Elementor
Music Player For Elementor is a stylish audio player addon for Elementor.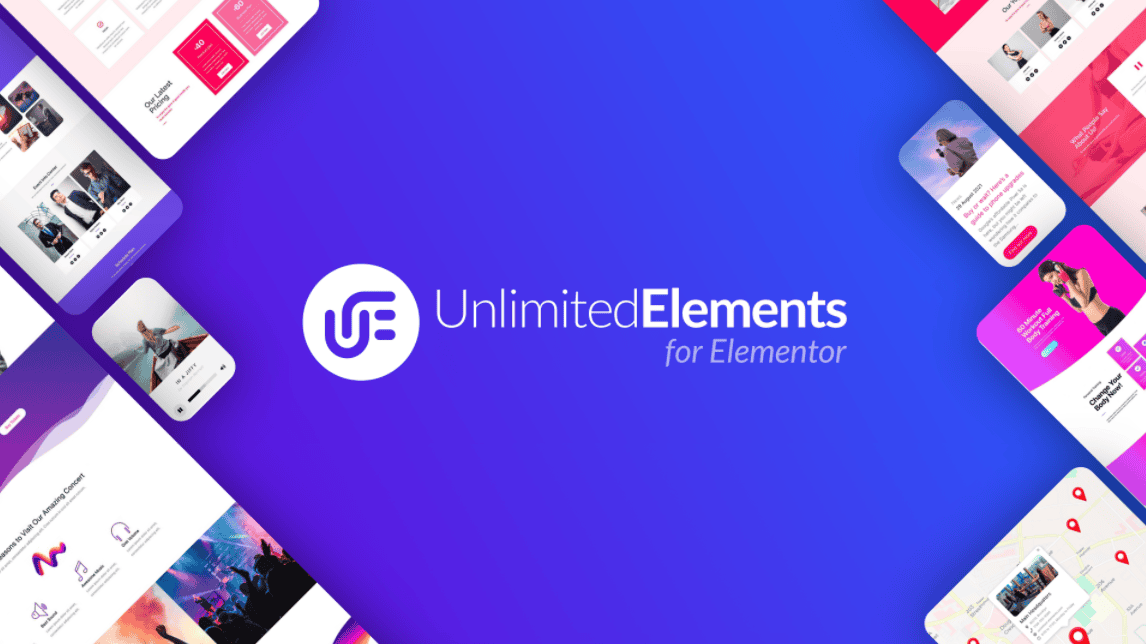 Unlimited Elements for Elementor
All in one addons pack for Elementor that instantly gives you the most advanced tools to supercharge your workflow.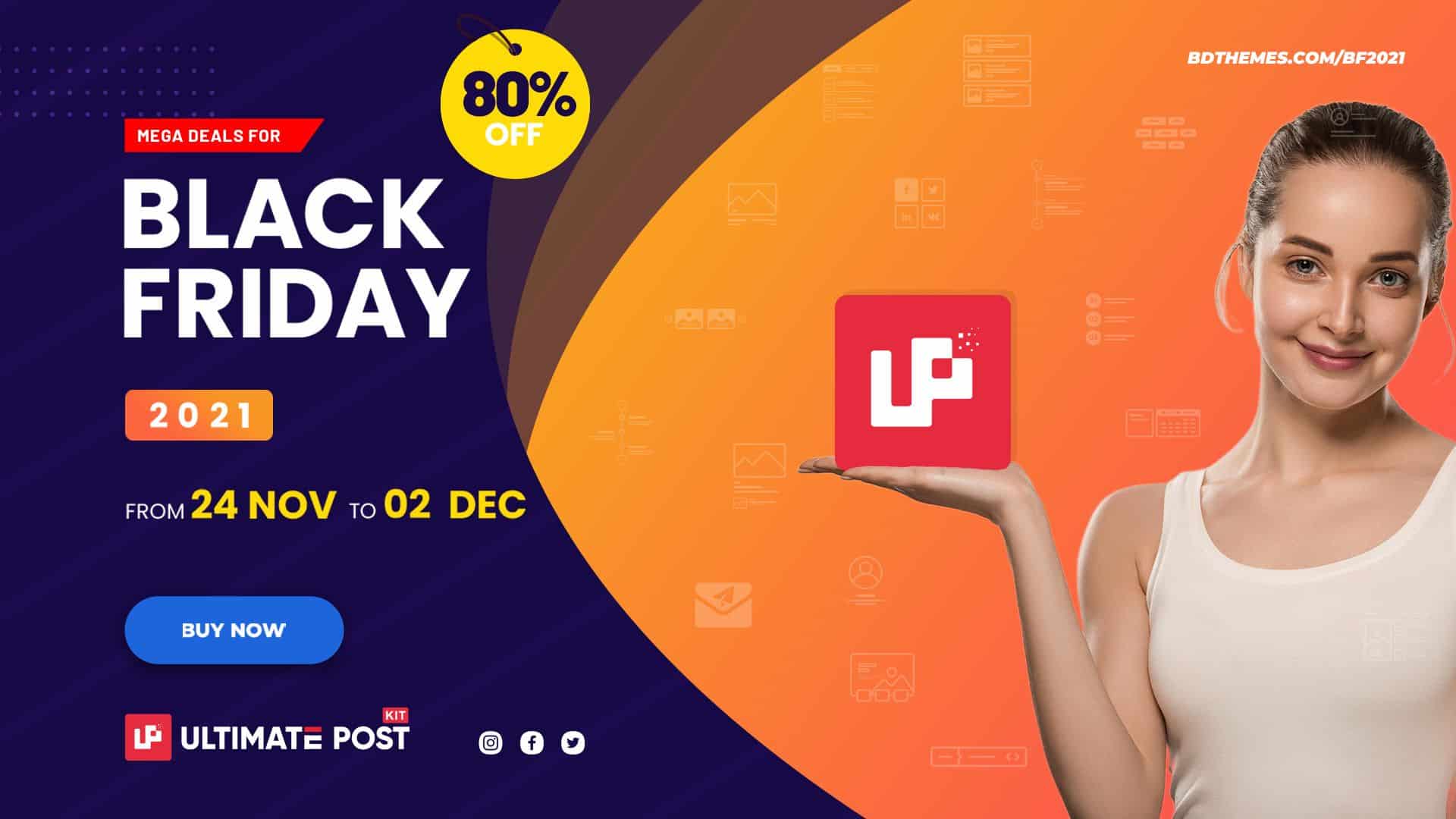 Ultimate Post Kit – Addons For Elementor
Ultimate Post Kit addons for Elementor is the one stop solution for businesses that have blogs, bloggers and marketers.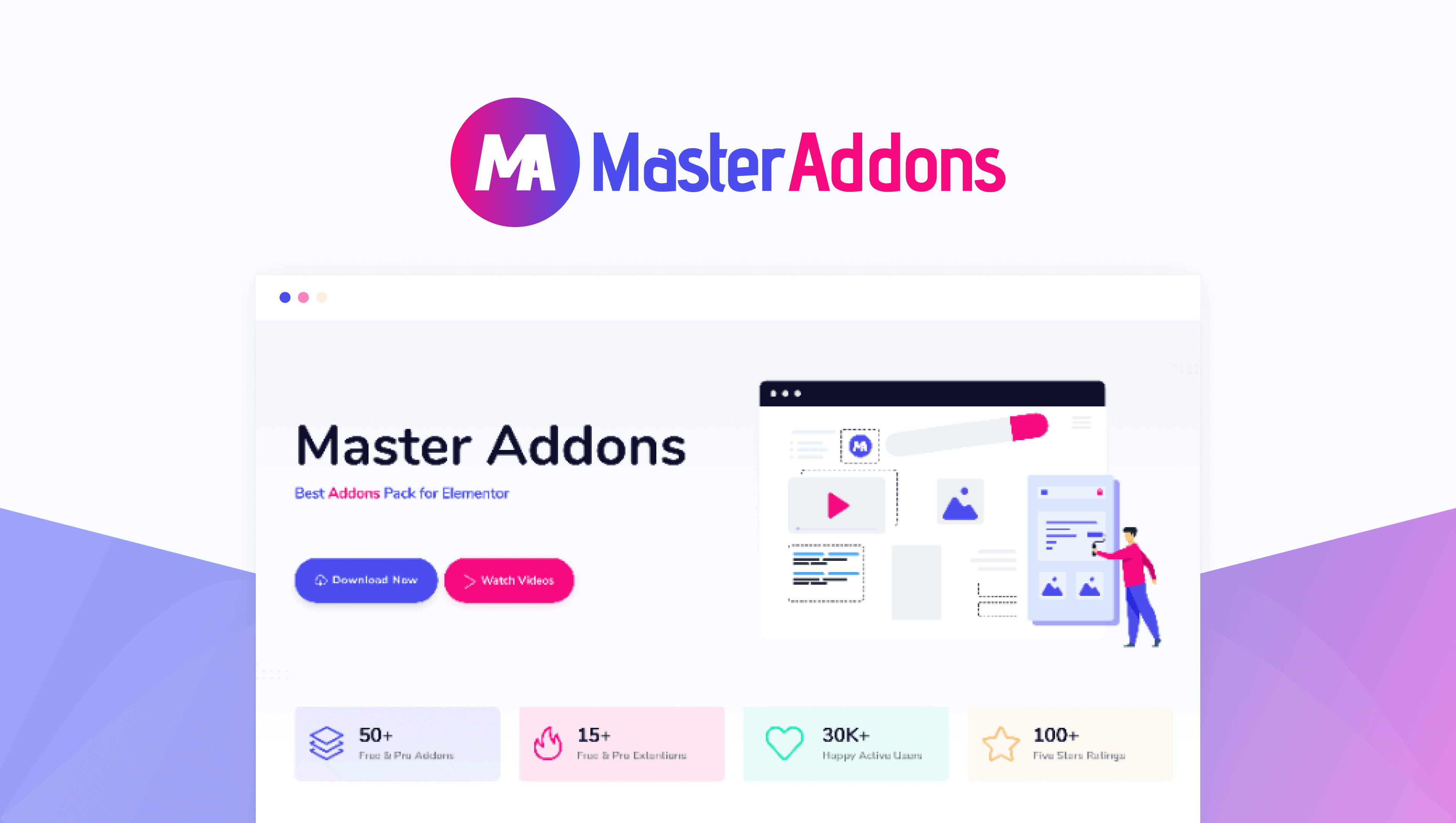 Master Addons for Elementor
Master Addons has 80+ Addons and 20+ Extensions. It has Header Footer & Comment Form Builder, Icons Library, Template Library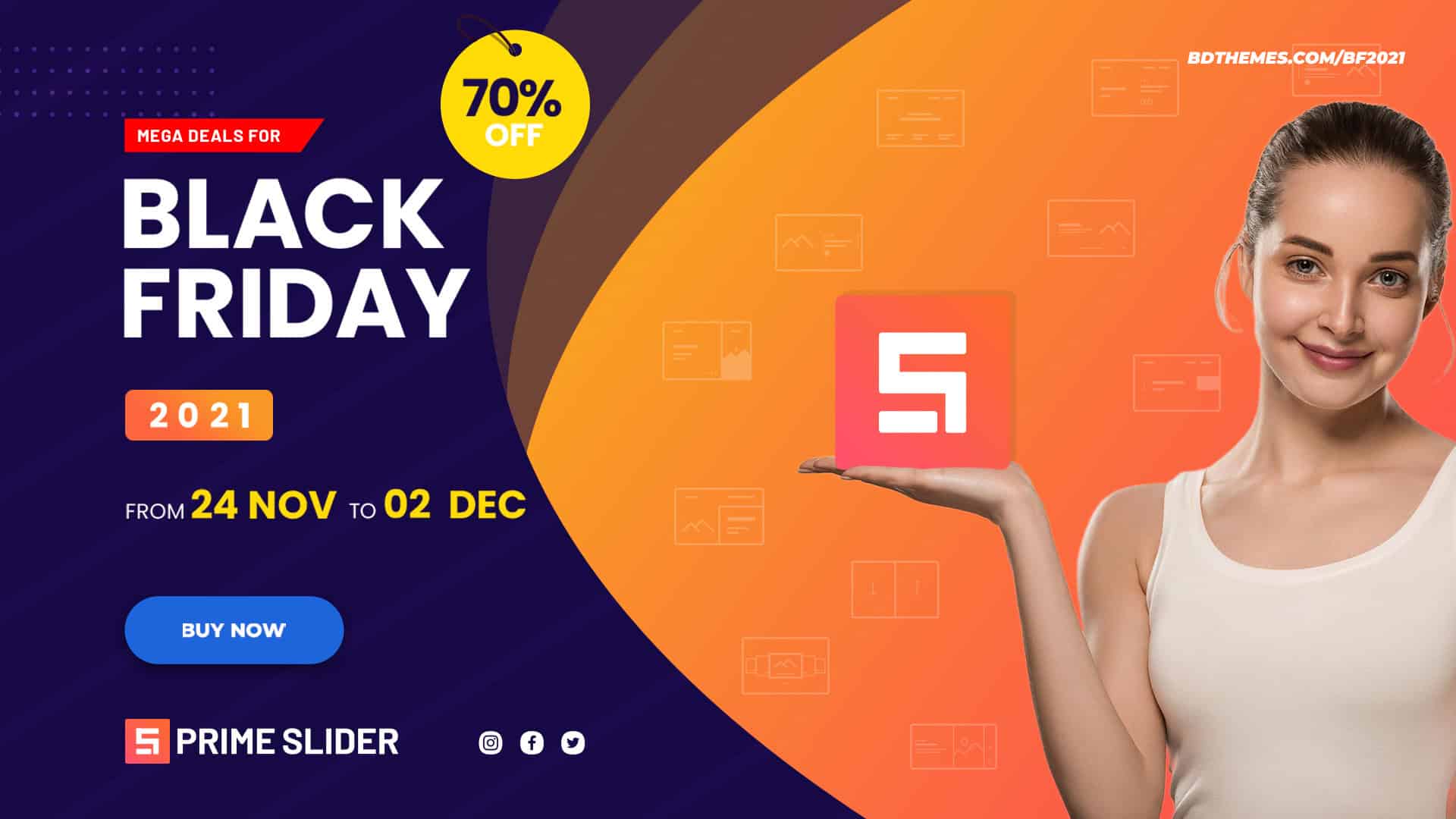 Prime Slider – Addons For Elementor
An out of the box slider, Prime slider comes with modern and trendy design feature and ready to go with Elementor Page Builder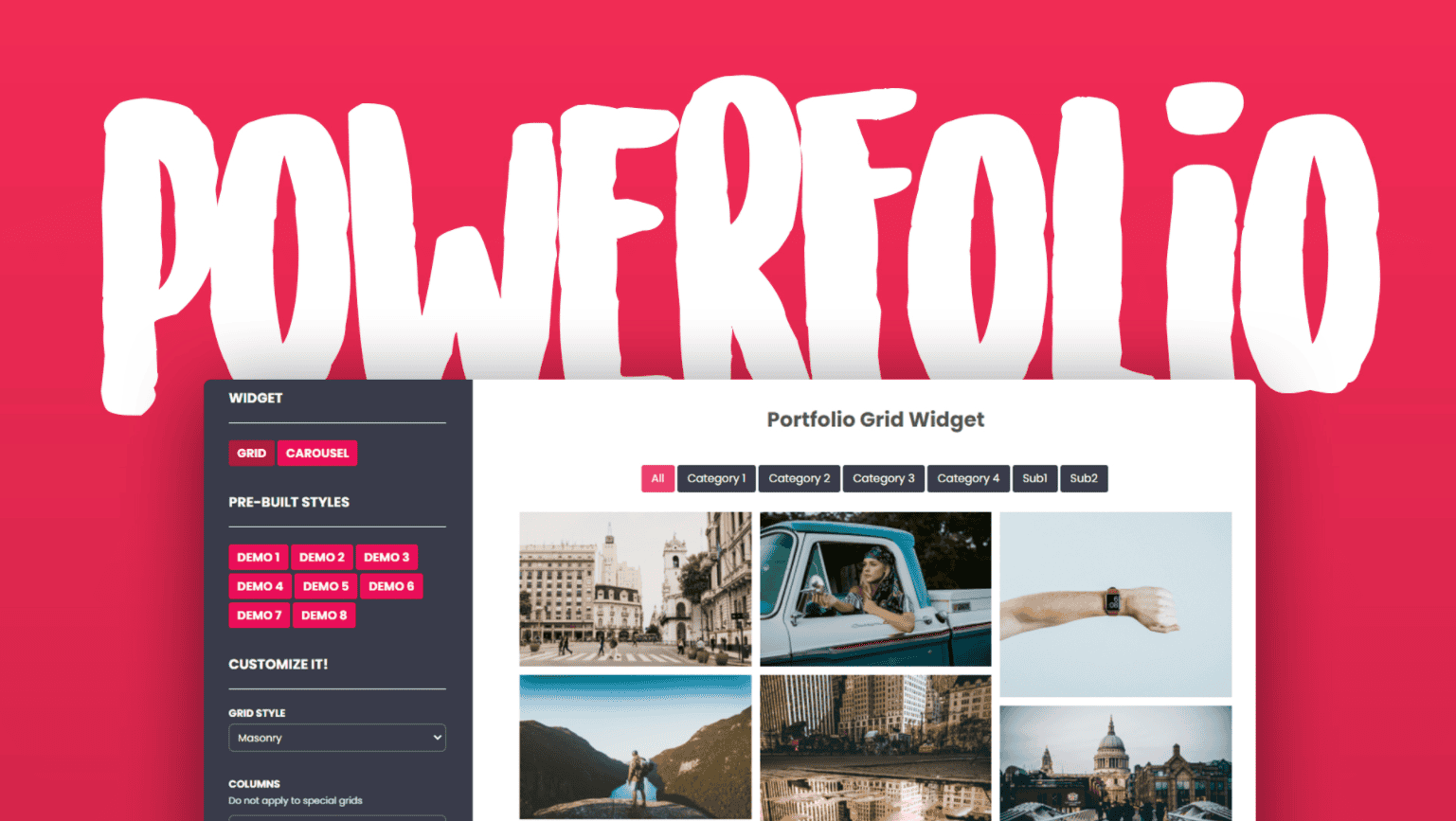 Powerfolio - Portfolio for Elementor
This plugin extend Elementor by adding the Portfolio & Filterable Image Gallery widgets with a lot of customization options.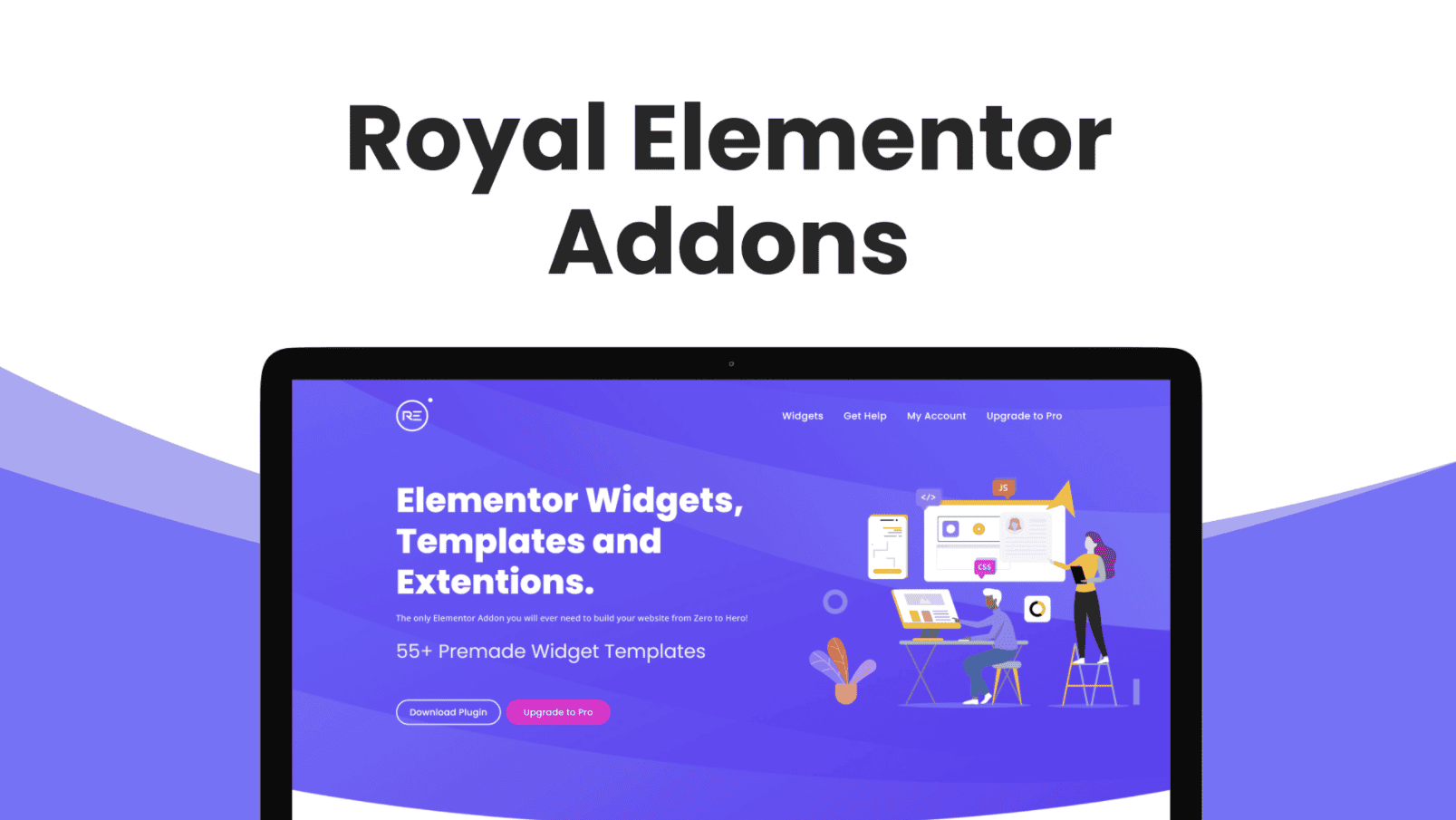 This plugin extend Elementor by adding the Portfolio & Filterable Image Gallery widgets with a lot of customization options.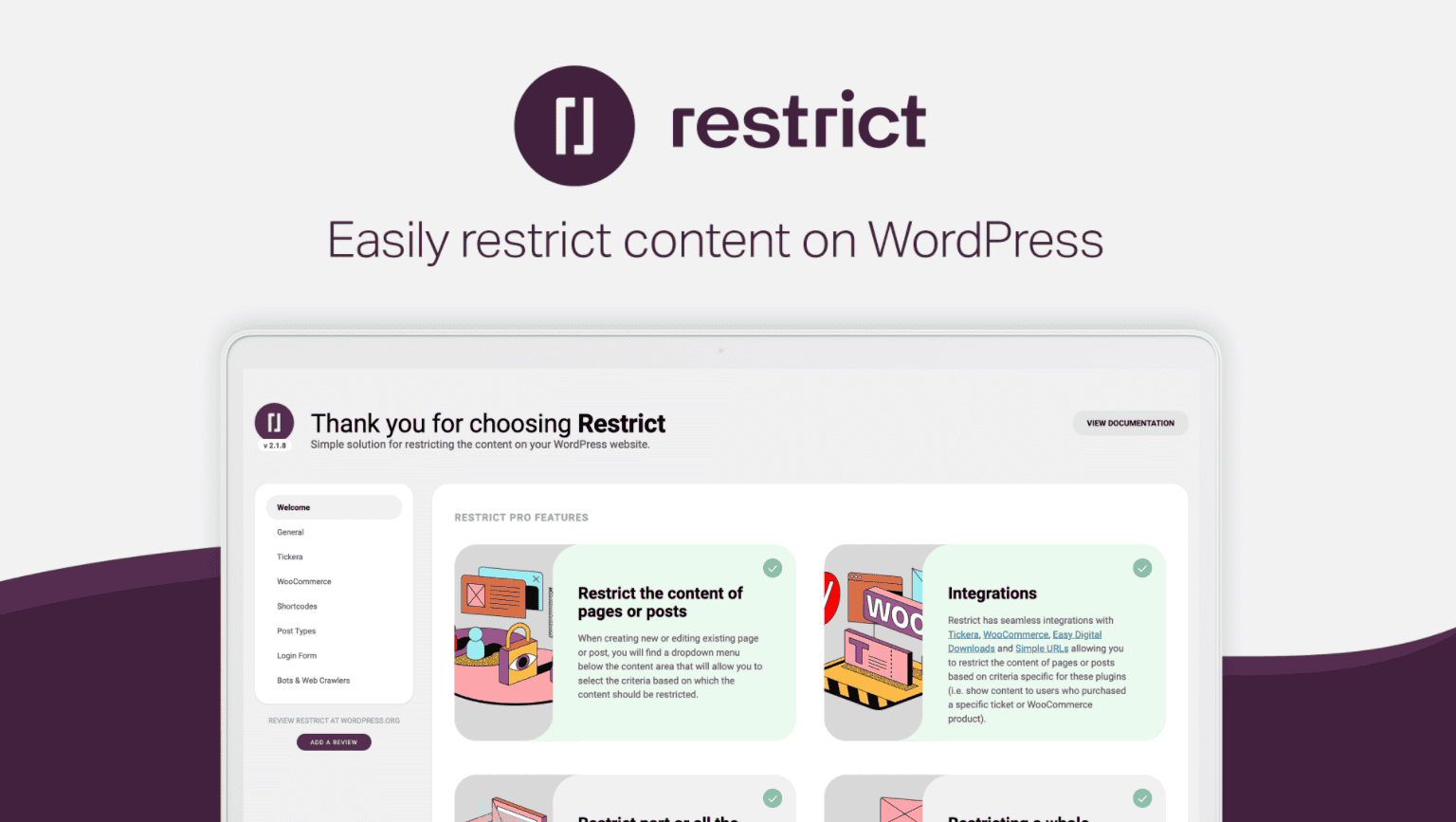 Simple solution for restricting content of your Elementor-powered WordPress website.
Images, Galleries, and Sliders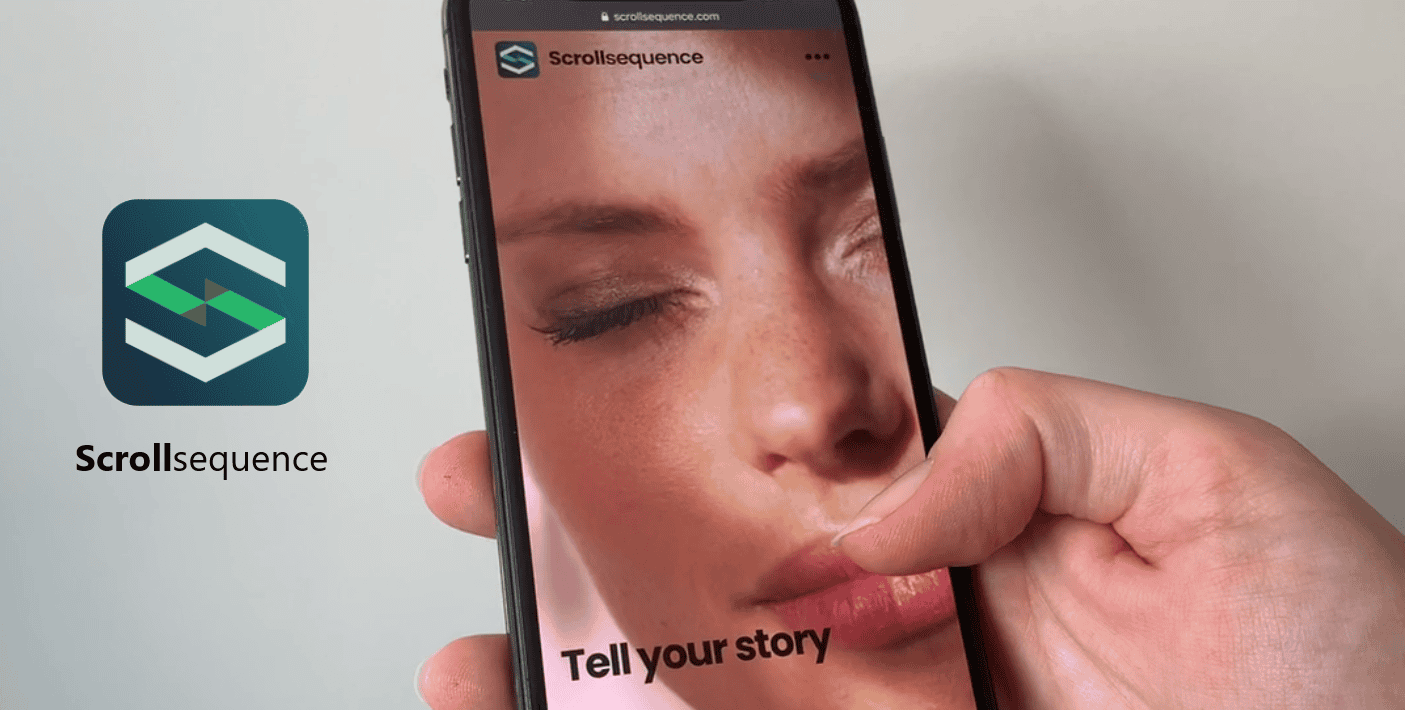 Create on scroll image sequence animations with ease.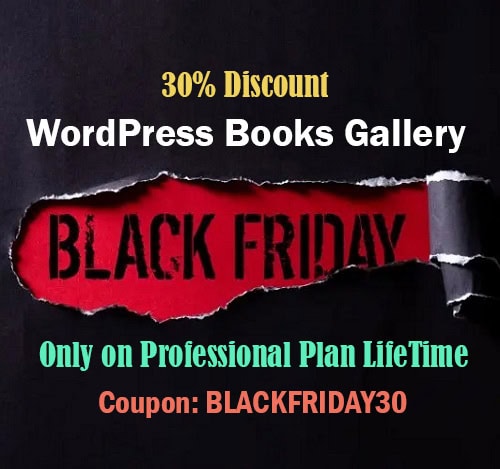 This is a Books Showcase Plugin for WordPress capable of building a beautiful mobile-friendly Book Store in a few minutes.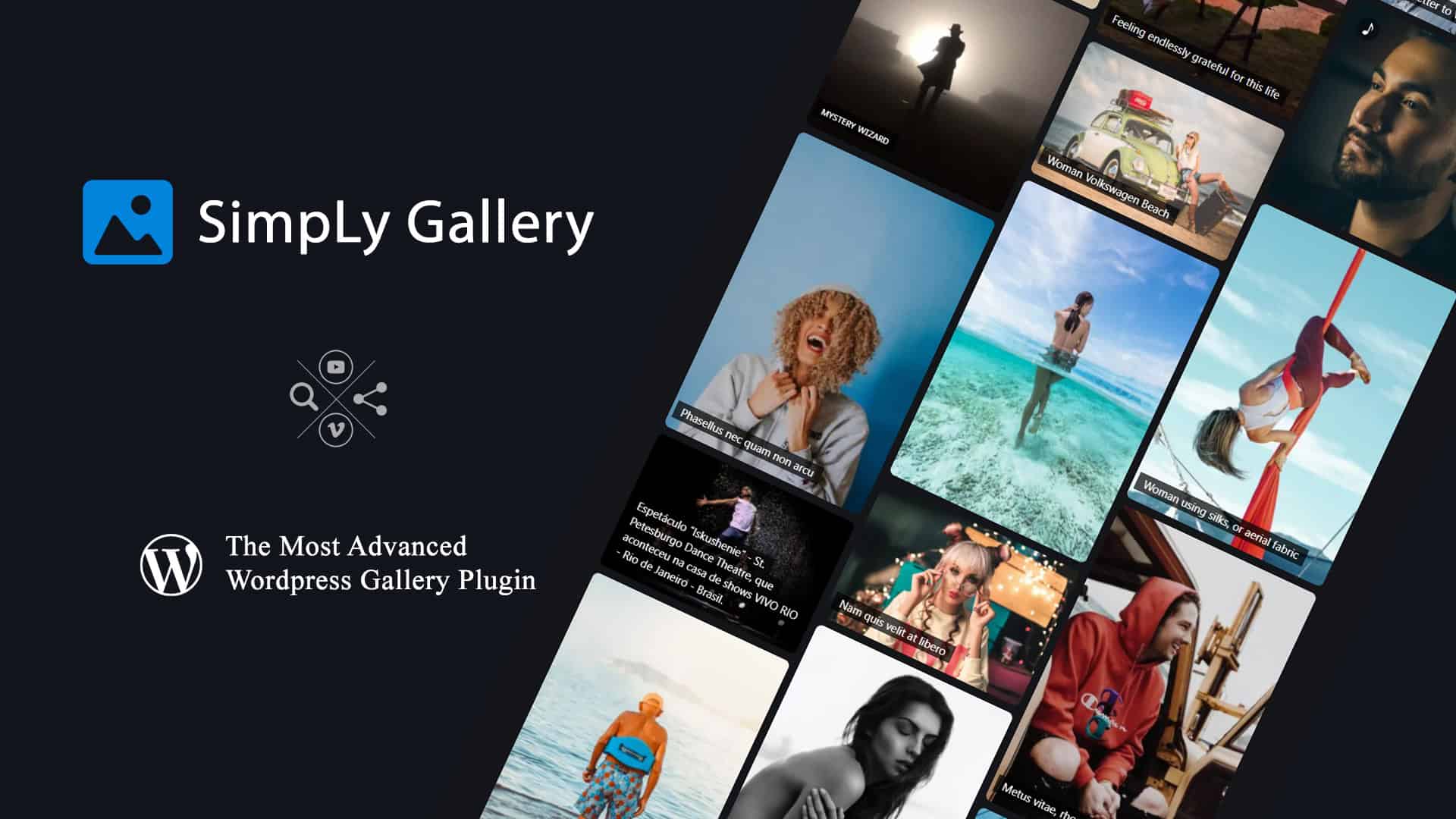 Modern photo gallery and portfolio plugin with advanced layouts editor.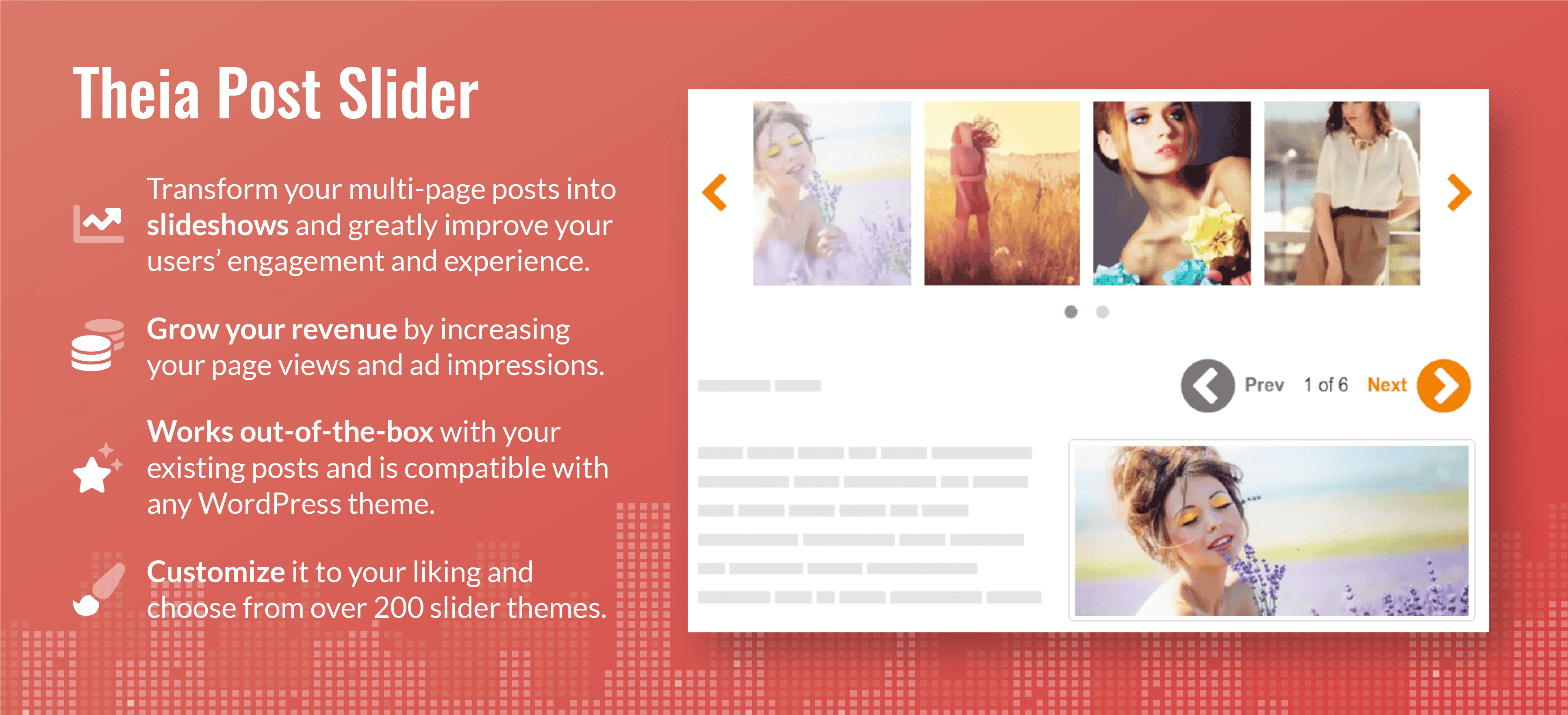 Greatly increase pageviews, ad impressions and engagement by converting your multi-page posts into slideshows.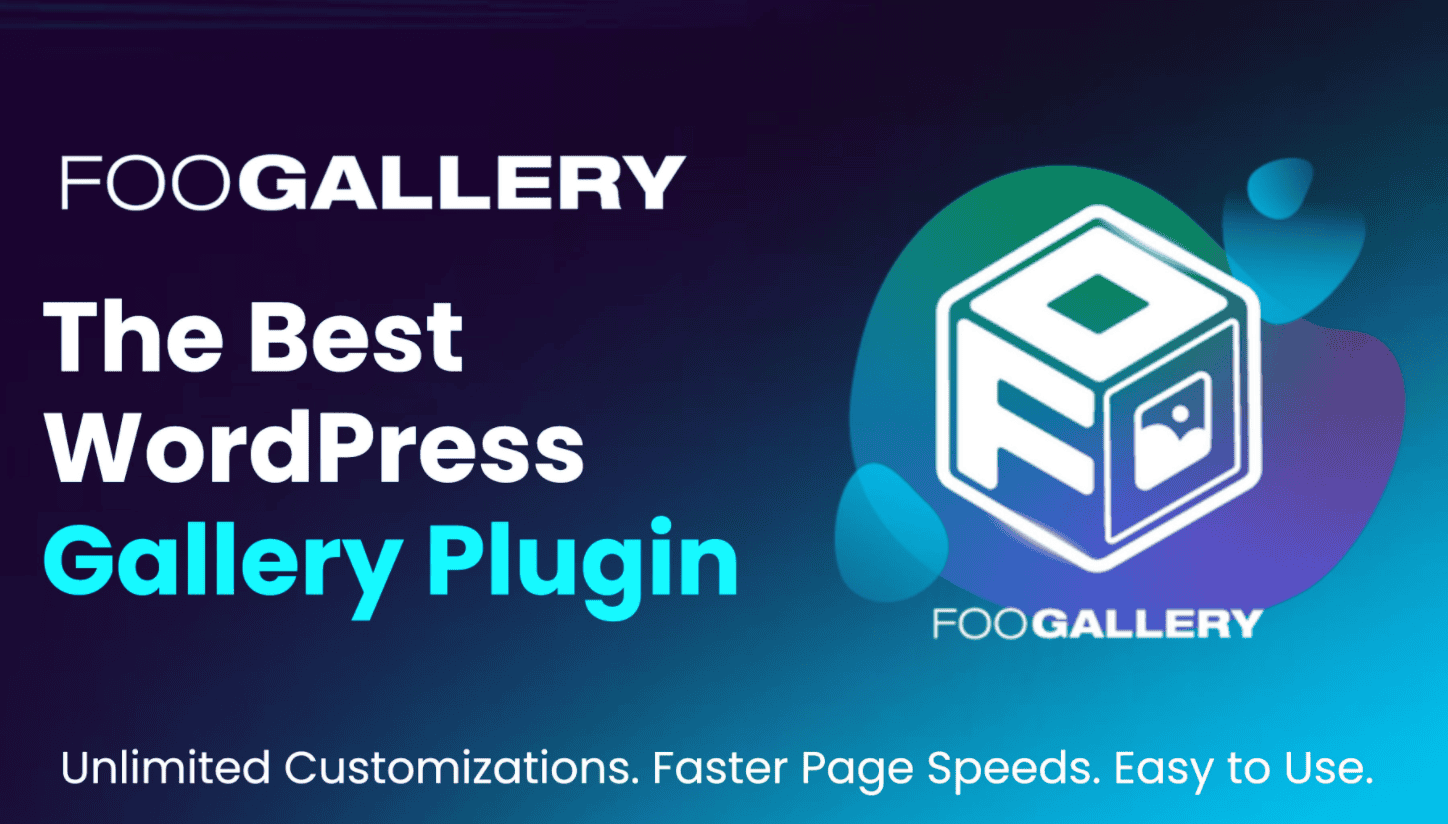 An easy-to-use photo gallery plugin packed full of features. It is available in 3 plans, to suit your needs and your budget.
Form Builders & Page Builder Extensions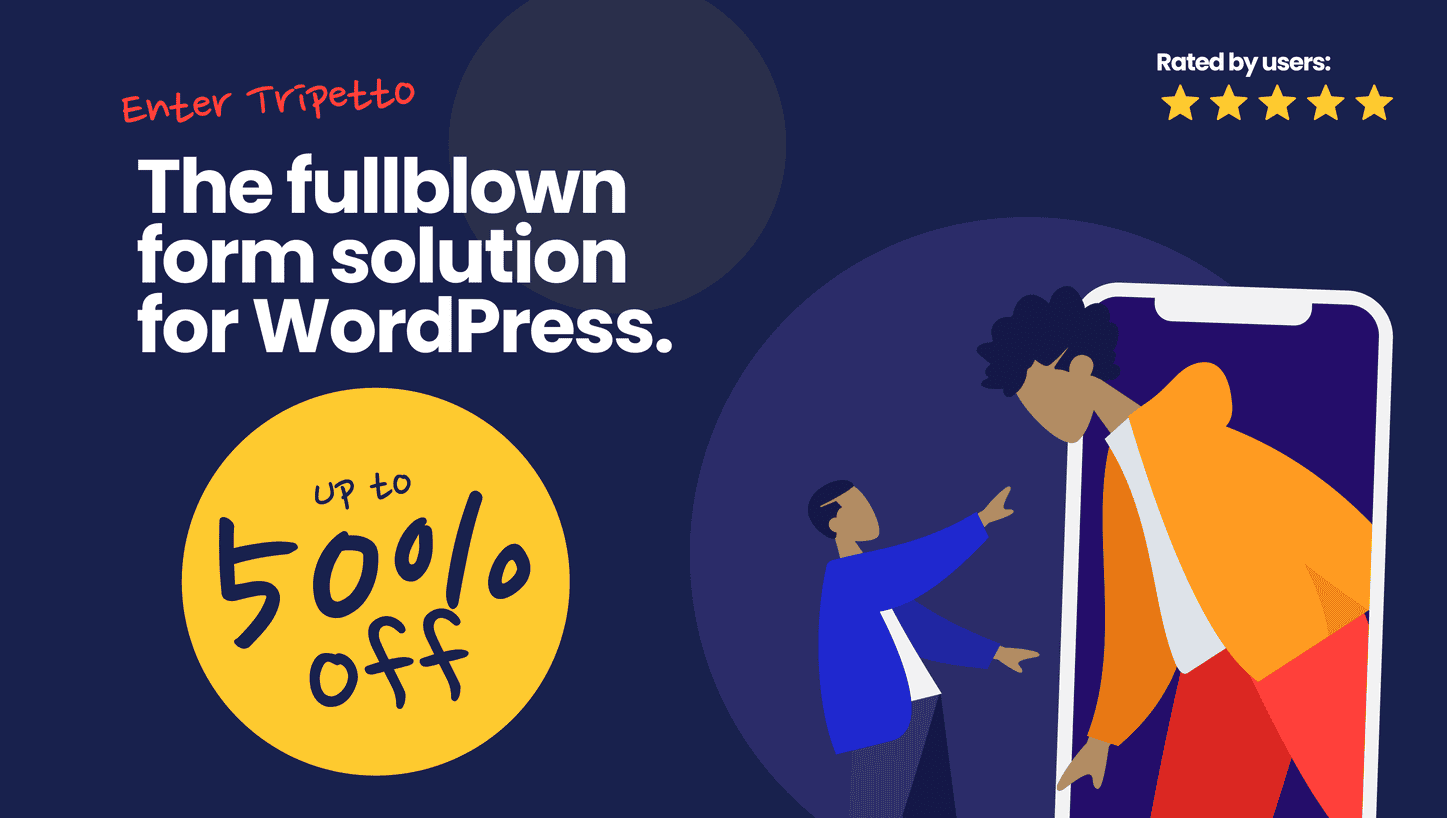 Tripetto lets you build, run and store highly customizable conversational forms and surveys right inside your WordPress.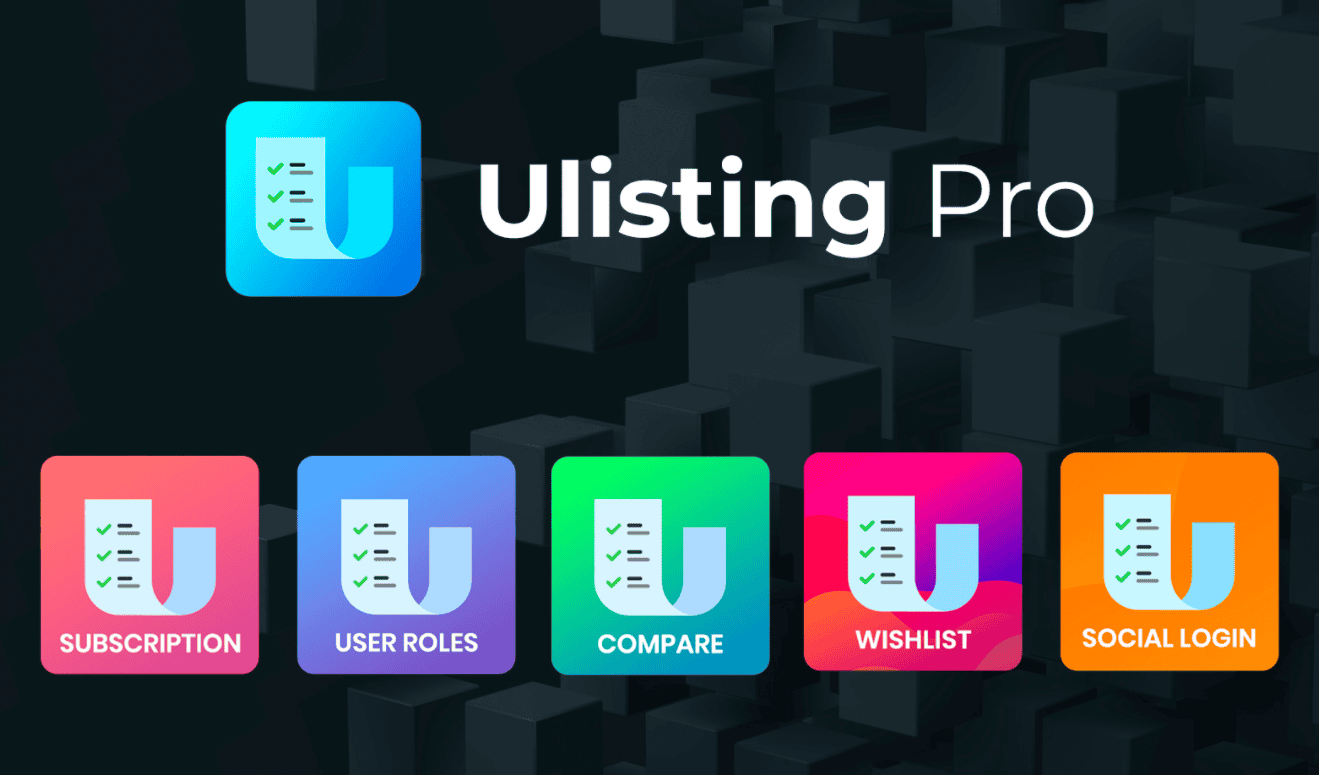 Listing, Classified Ads and Business Directory Plugin with five included addons.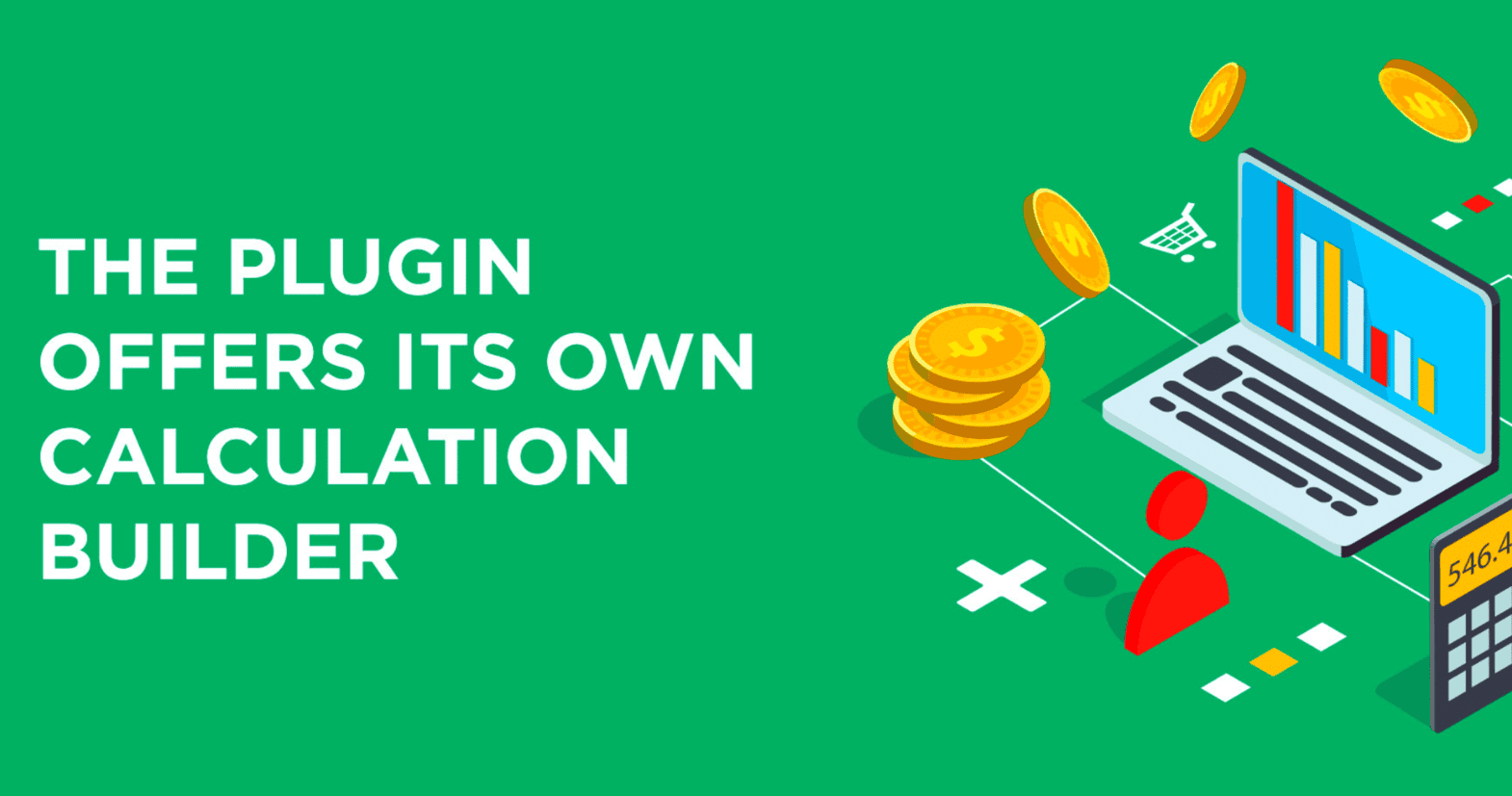 Price and Cost Estimation Builder with WooCommerce Support and Custom Rules with JavaScript.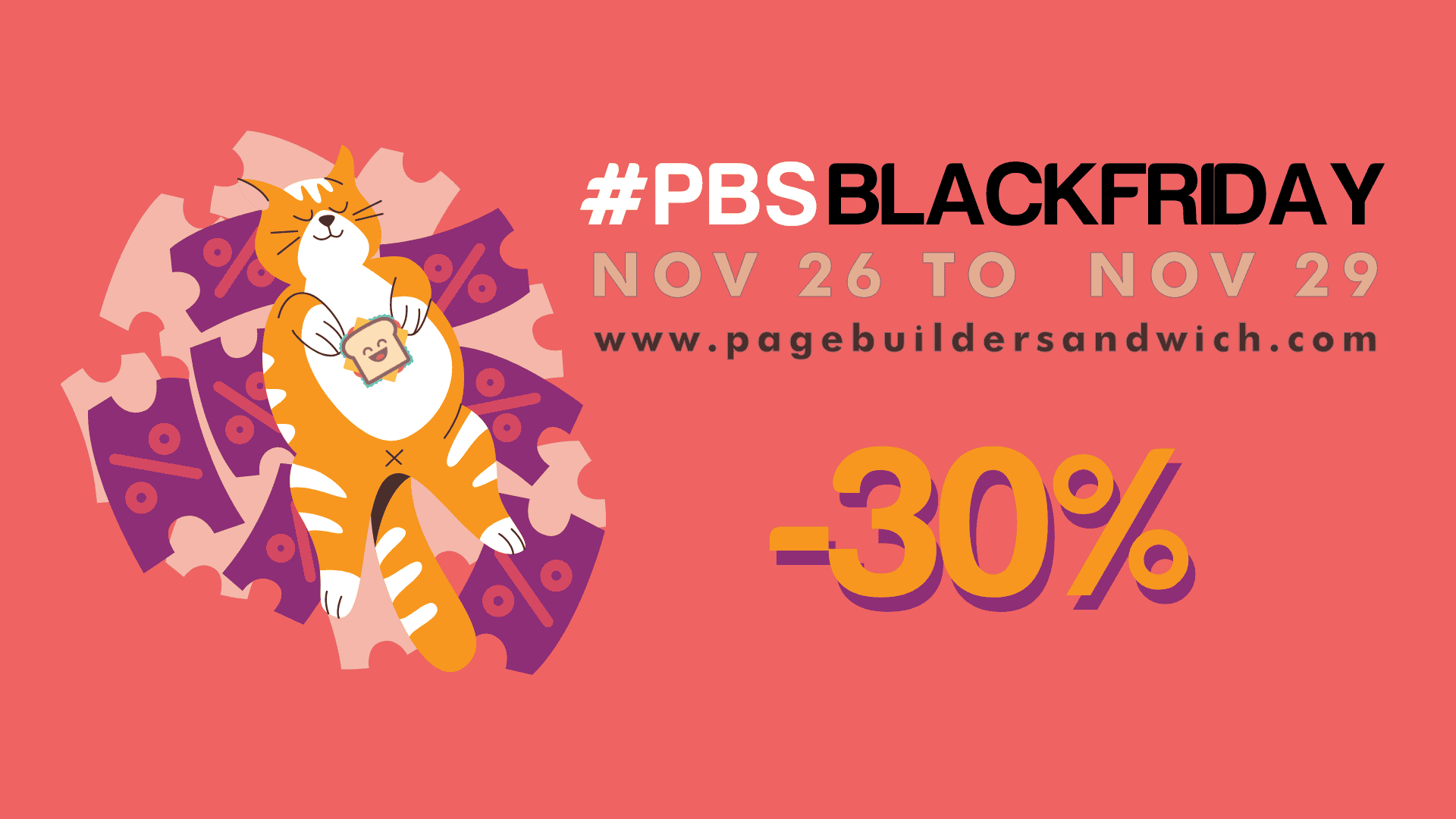 Page Builder Sandwich – Creating a Stunning Webpage is Now as Easy as Making a Sandwich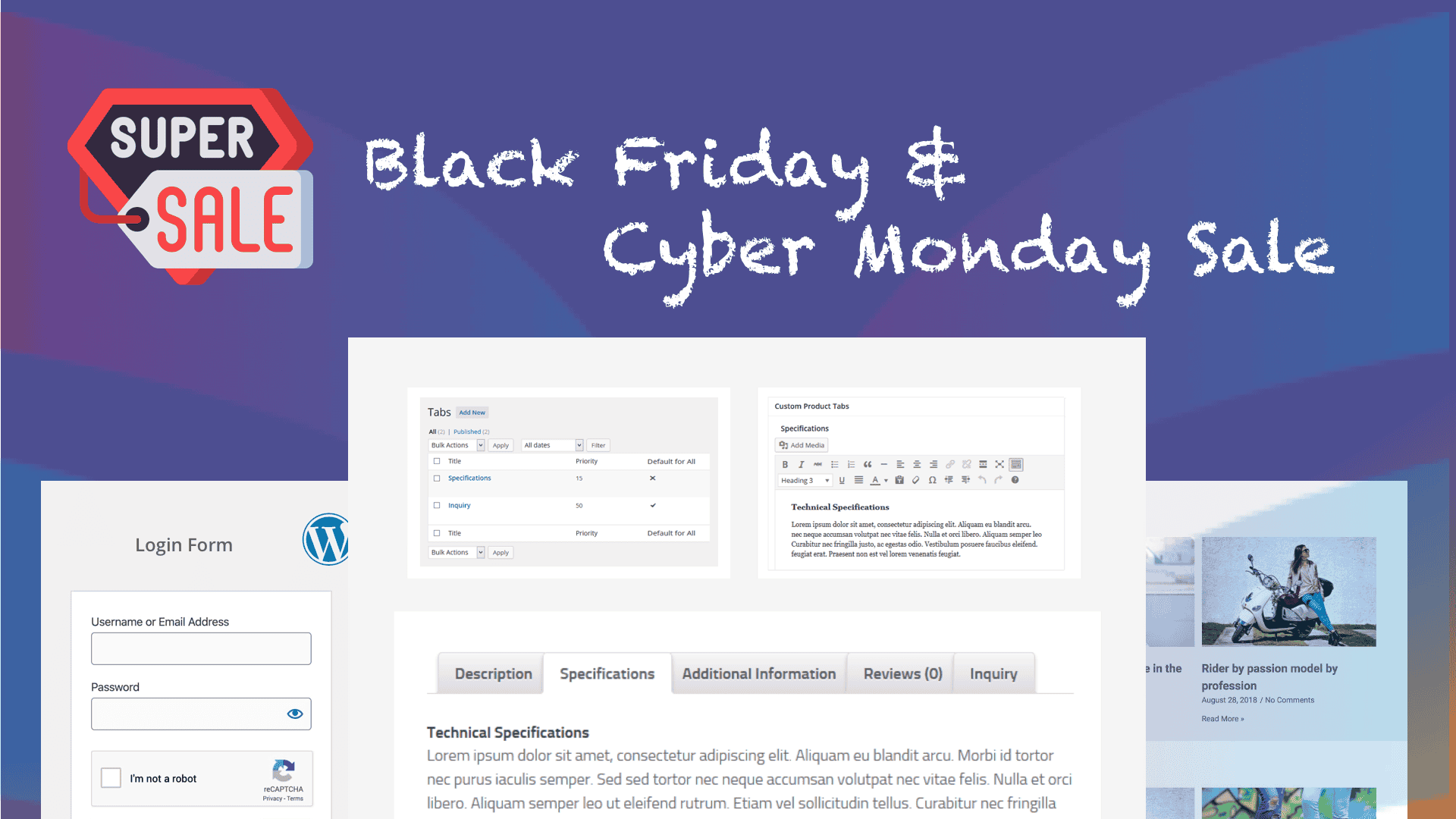 Post Grid Elementor Addon
Display your posts in a grid using Elementor and Post Grid Elementor Addon

Post Forms for User Generated Content, Registration Forms and Contact Forms easily build in minutes. Step by step Form Wizard!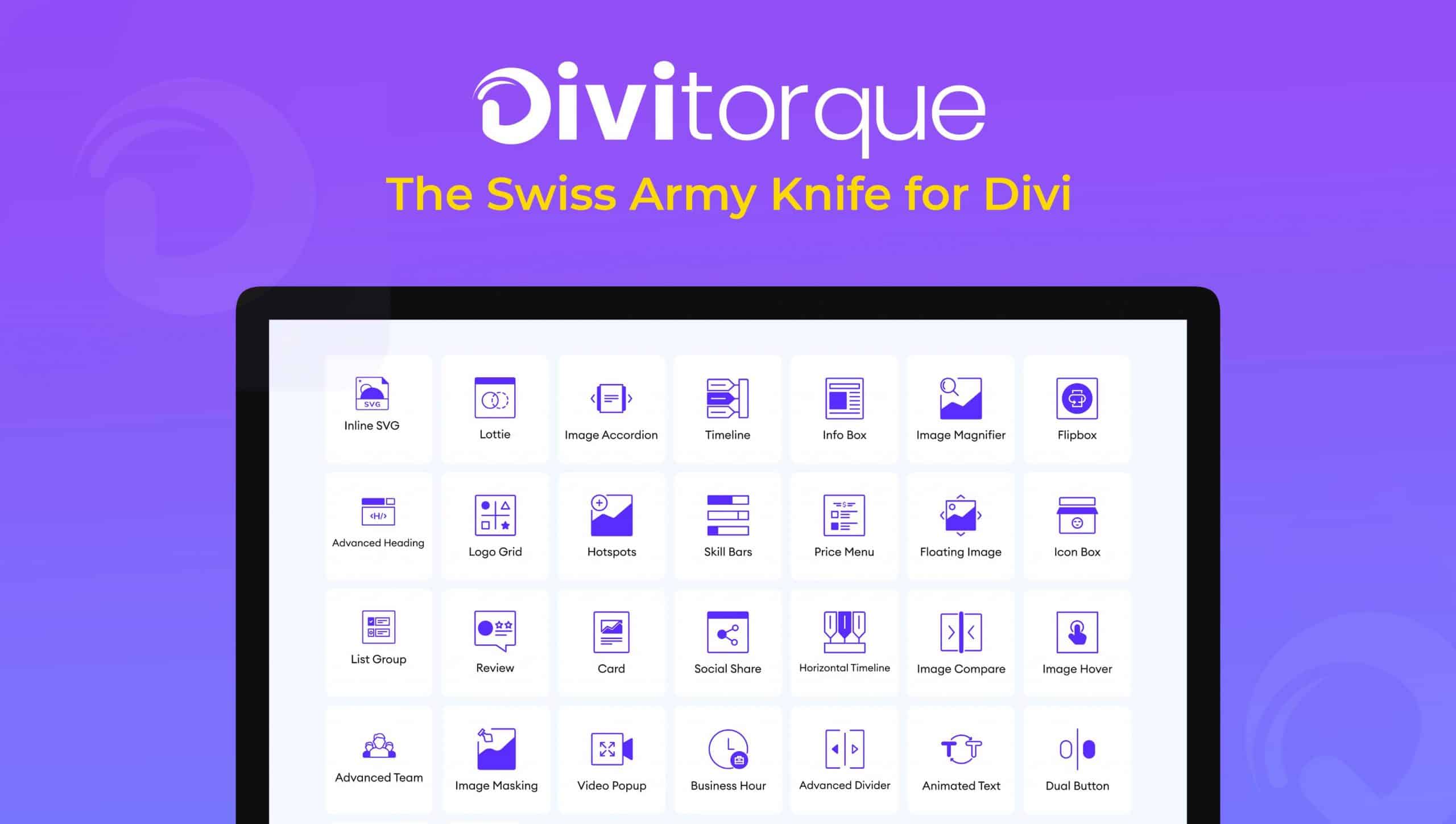 DiviTorque is a growing library of exclusively designed Divi modules that open a whole new range of design possibilities.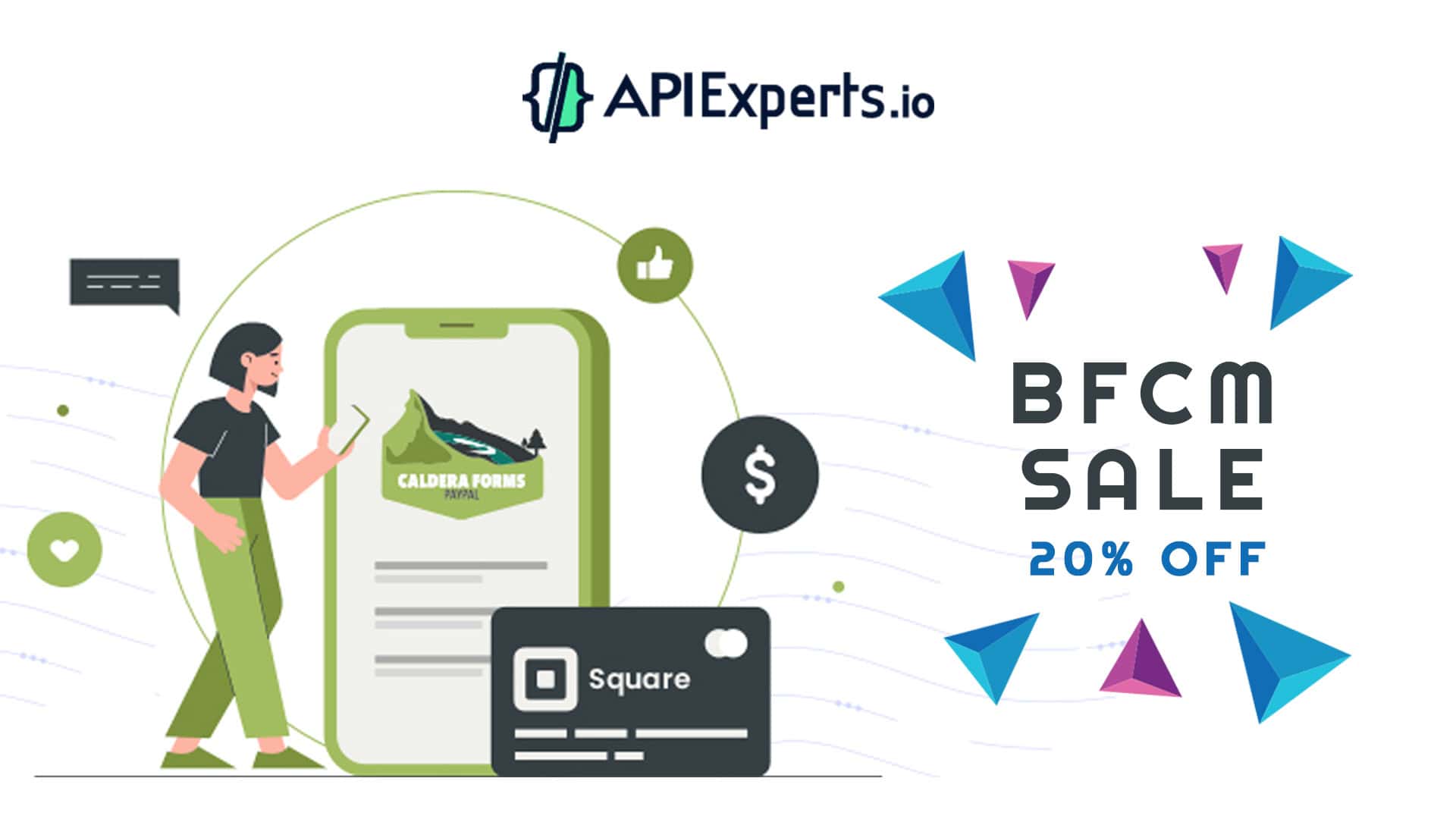 Caldera Form Square plugin is a WordPress plugin that allows users to pay for their caldera form using Square payment.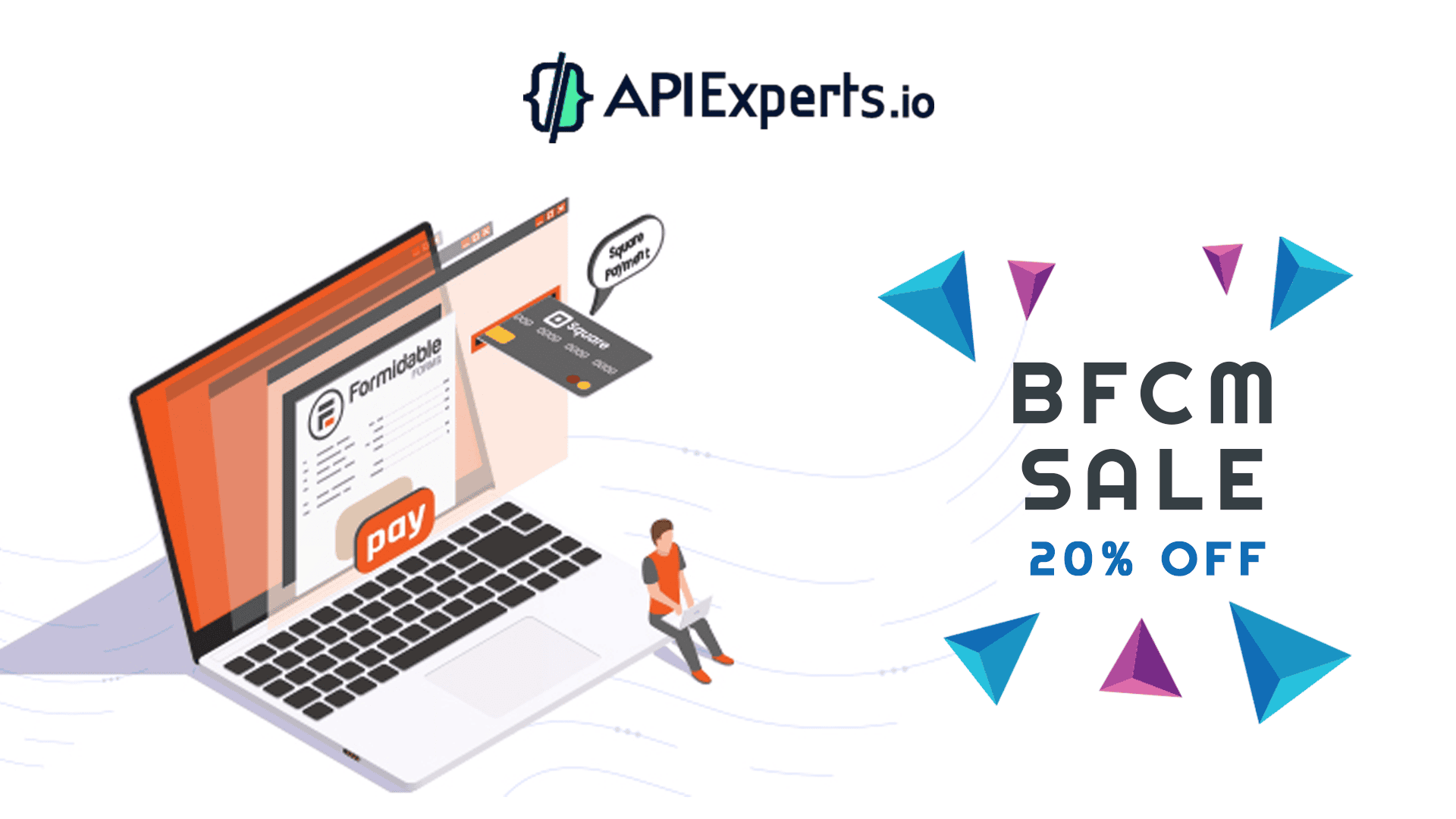 Allows admin to create payment form by form builder plugin and integrate with the square payment gateway.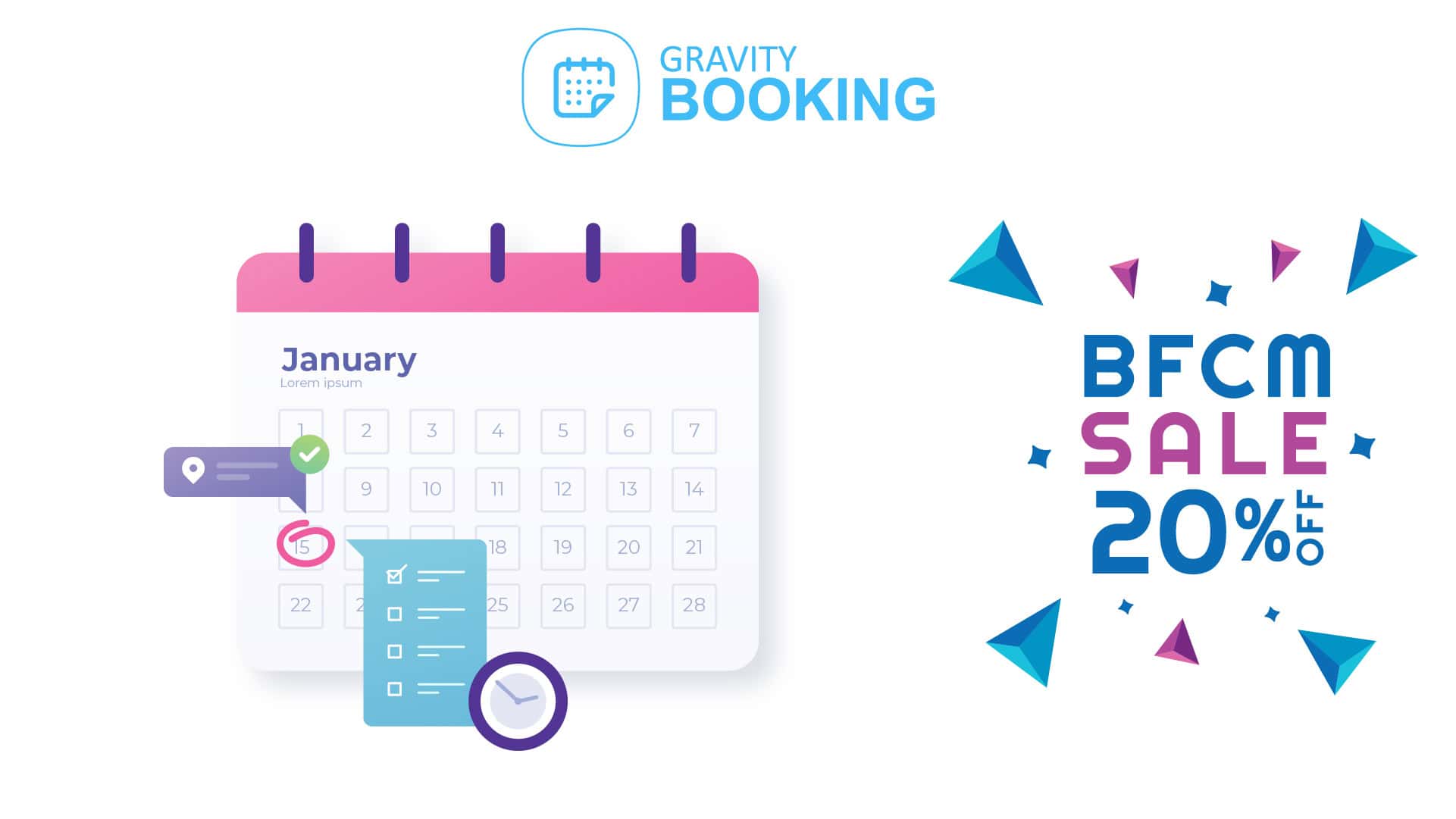 Bookings For Gravity Forms
Manages all types of online appointments & schedules within Gravity Forms using Google Calendar.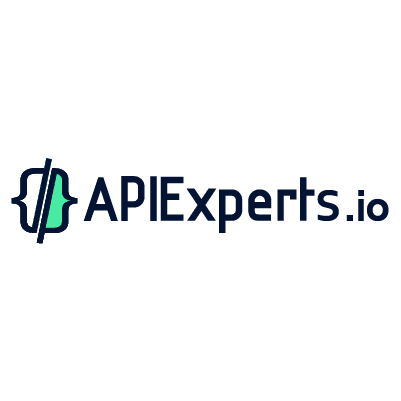 Payeezy Integration with Gravity Forms
Allows you to accept a wide range of payments (Simple and subscription) on your forms.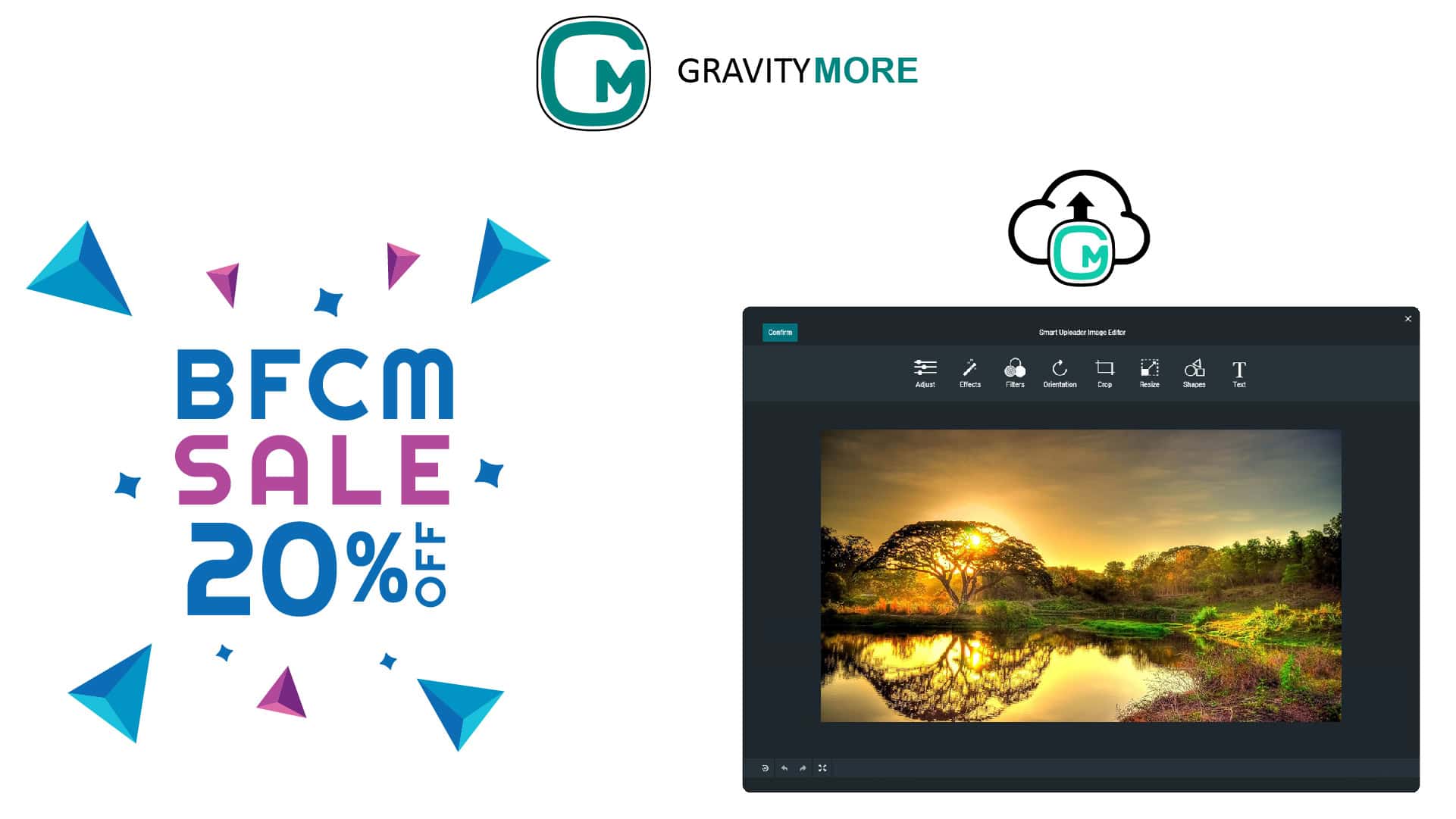 Smart Uploads With Gravity Forms
There is a smart upload option for pictures where users can edit, crop, and rotate the file directly from the front-end.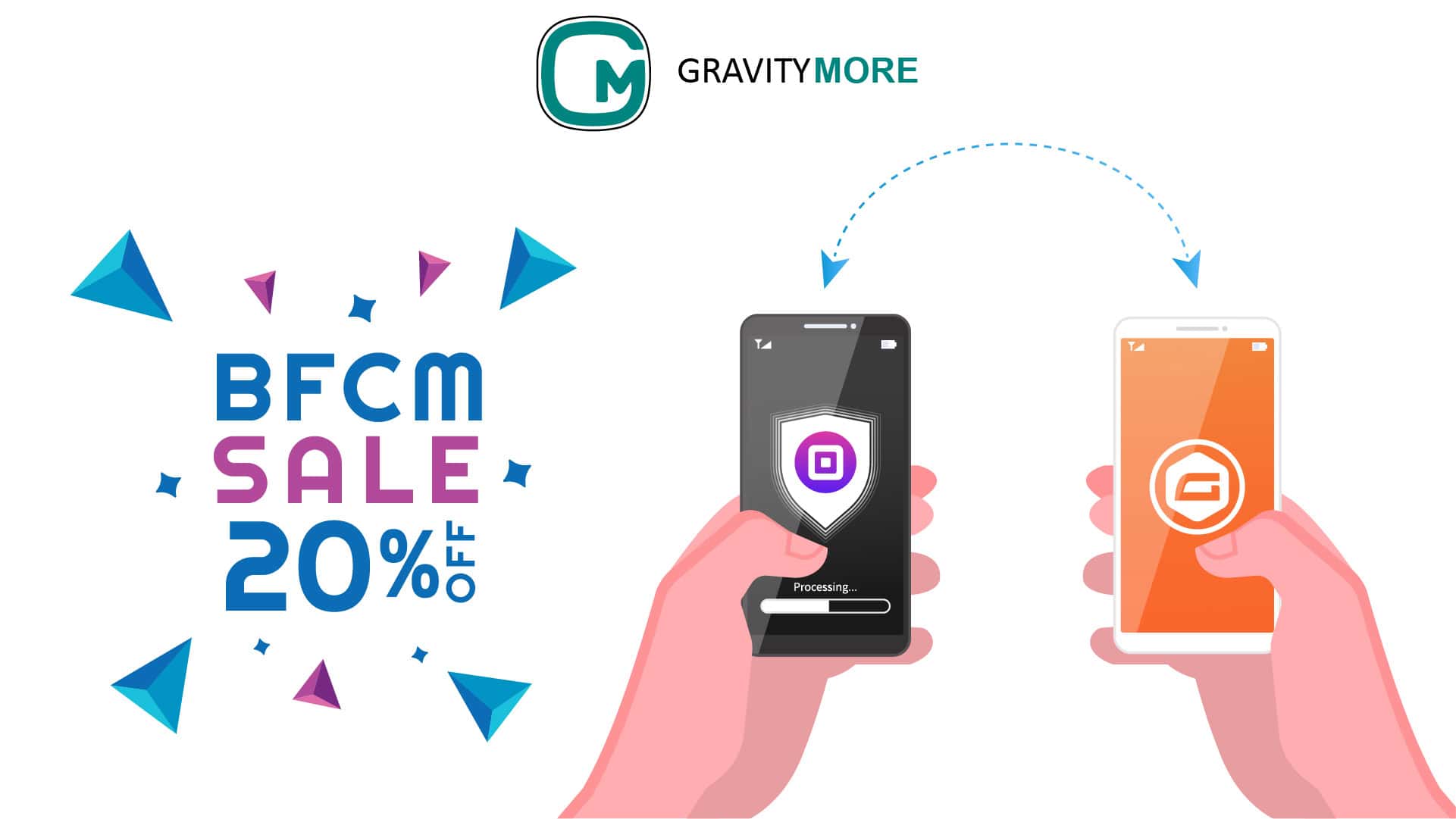 Square Integration With Gravity Forms
Gives your users the ability to pay their simple or recurring payments through gravity forms using the Square payment gateway.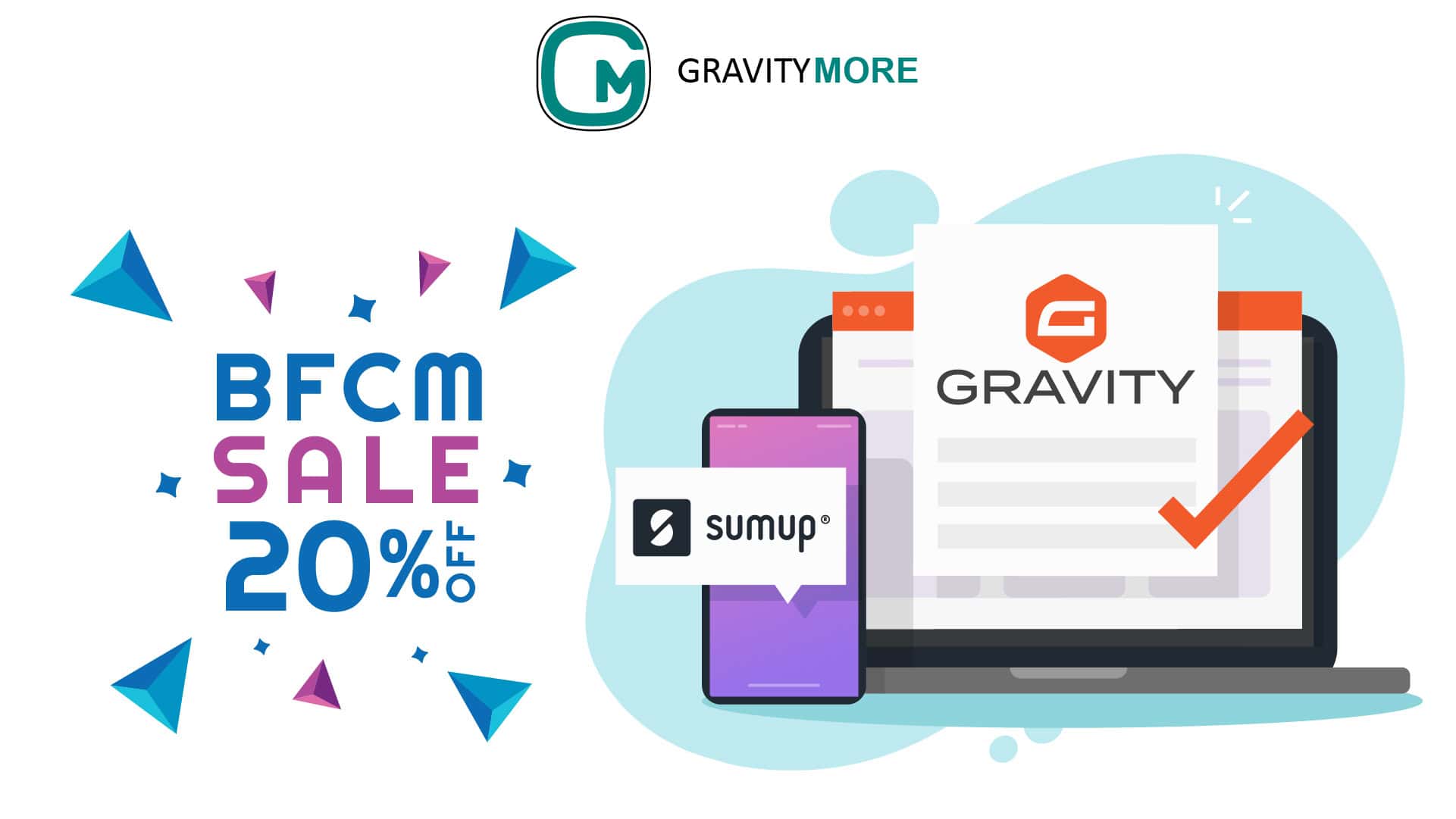 Sumup Integration Gravity Forms
SumUp payment gateway that integrated with Gravity Form with authorization option.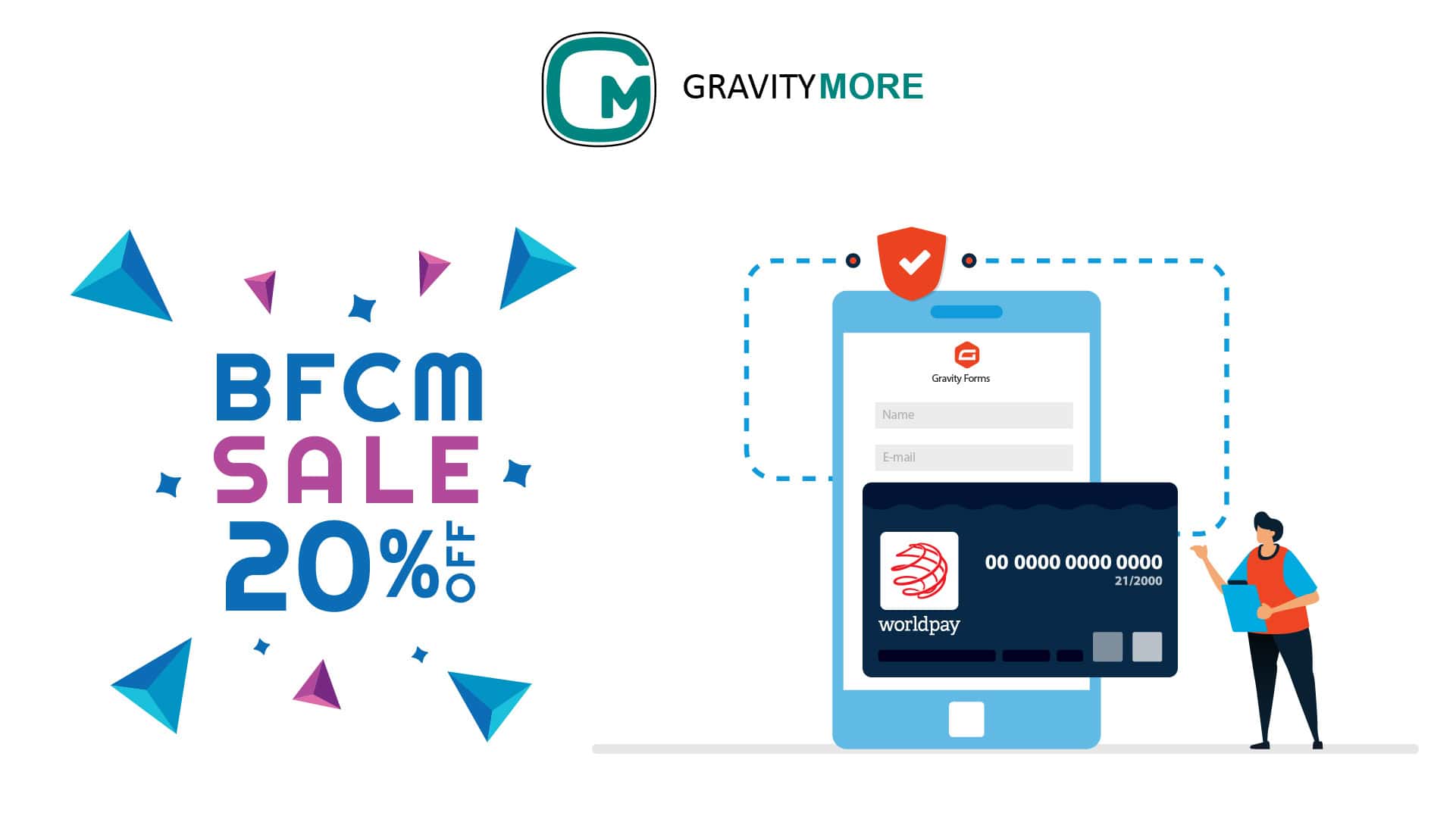 WorldPay Integration With Gravity Forms
Gravity Forms add-on that allows you to collect credit card payments using WorldPay.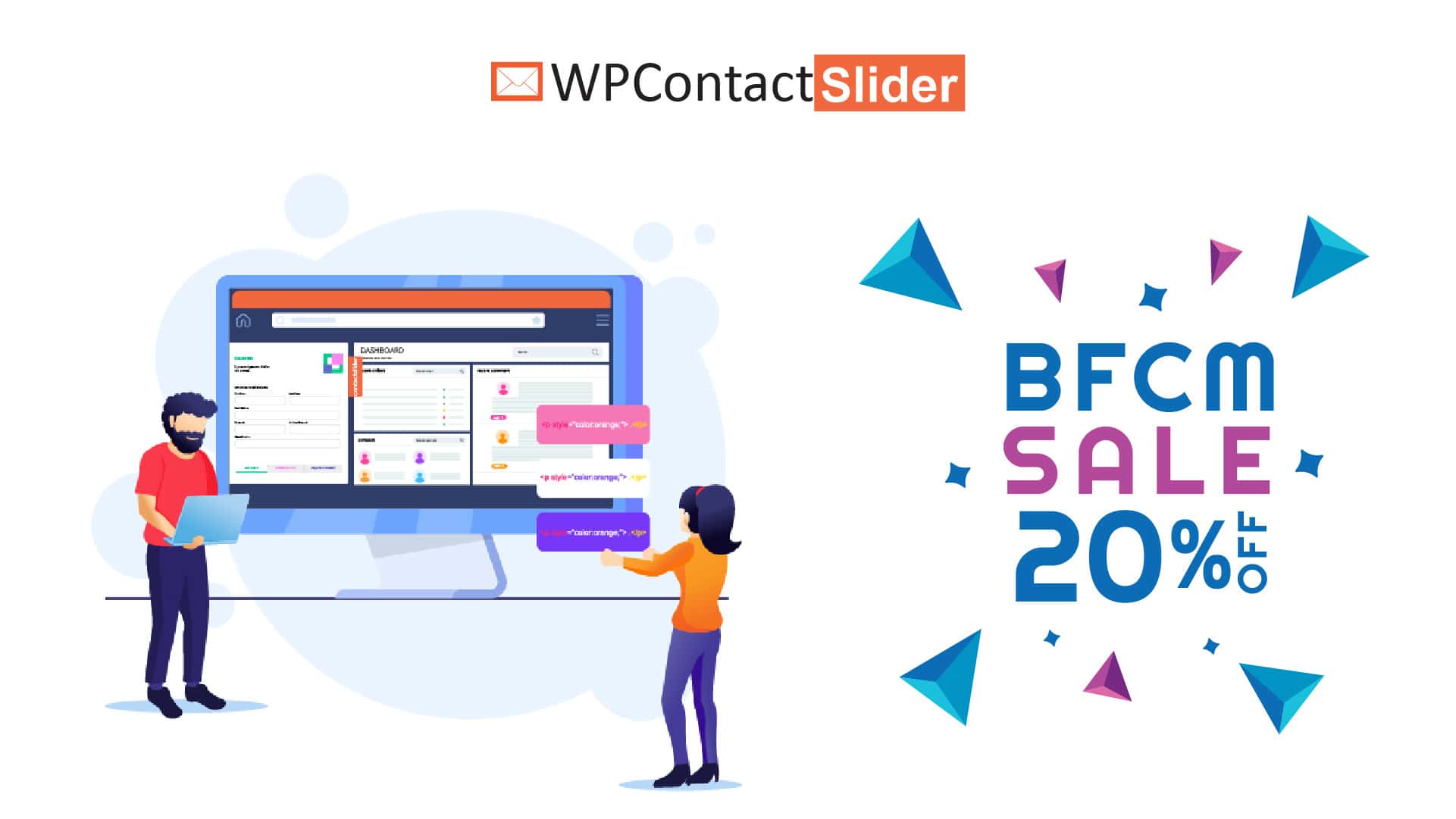 Gives you complete control over your slider's features, tab width, background image, and much more.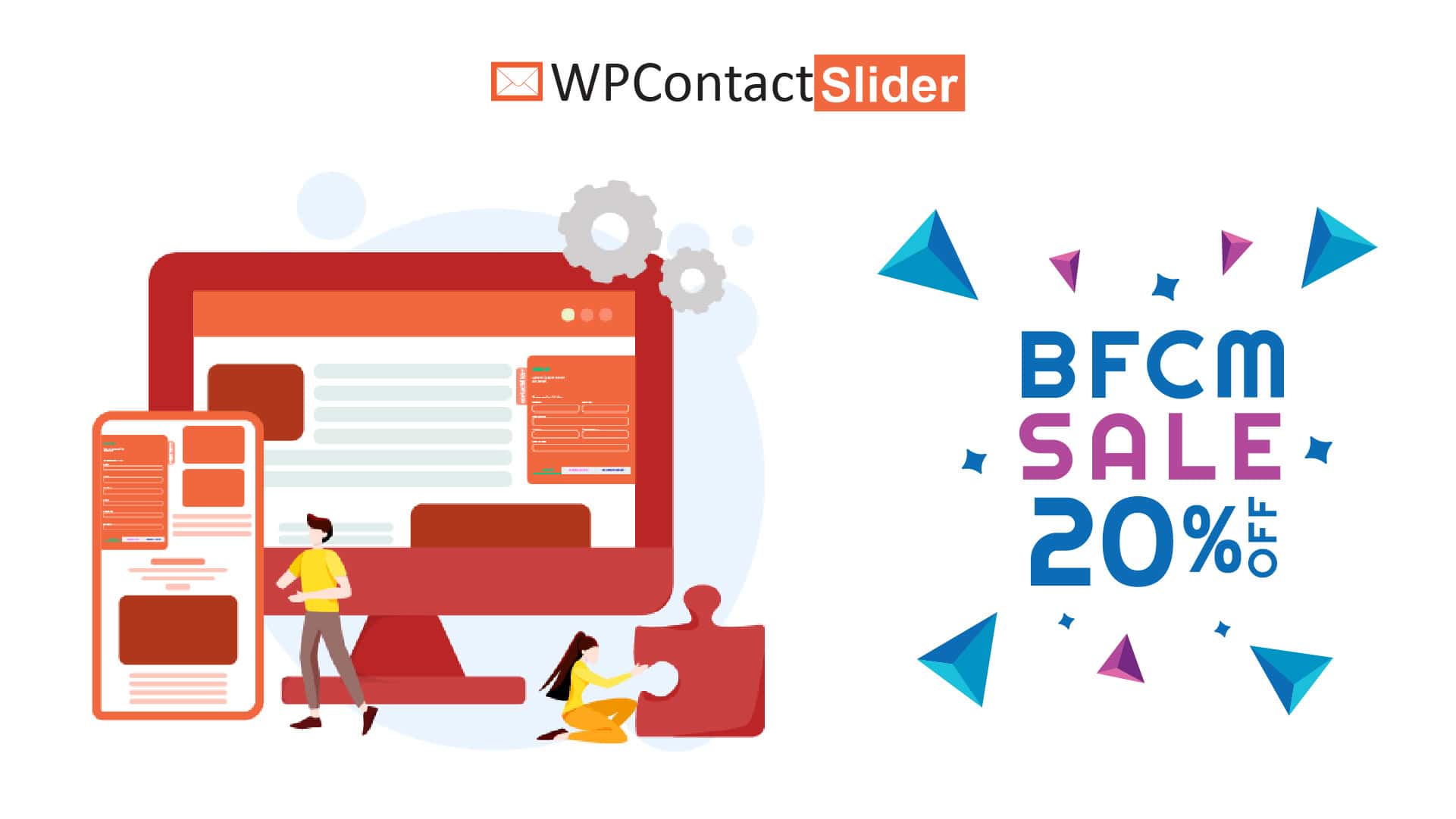 WPCS Display Multiple Sliders
Display Multiple Sliders extension helps display multiple sliders with different shortcodes or html content on the same page.
Font Awesome Icons extension gives you the option to choose from a collection of 400+ Icons for your tabs.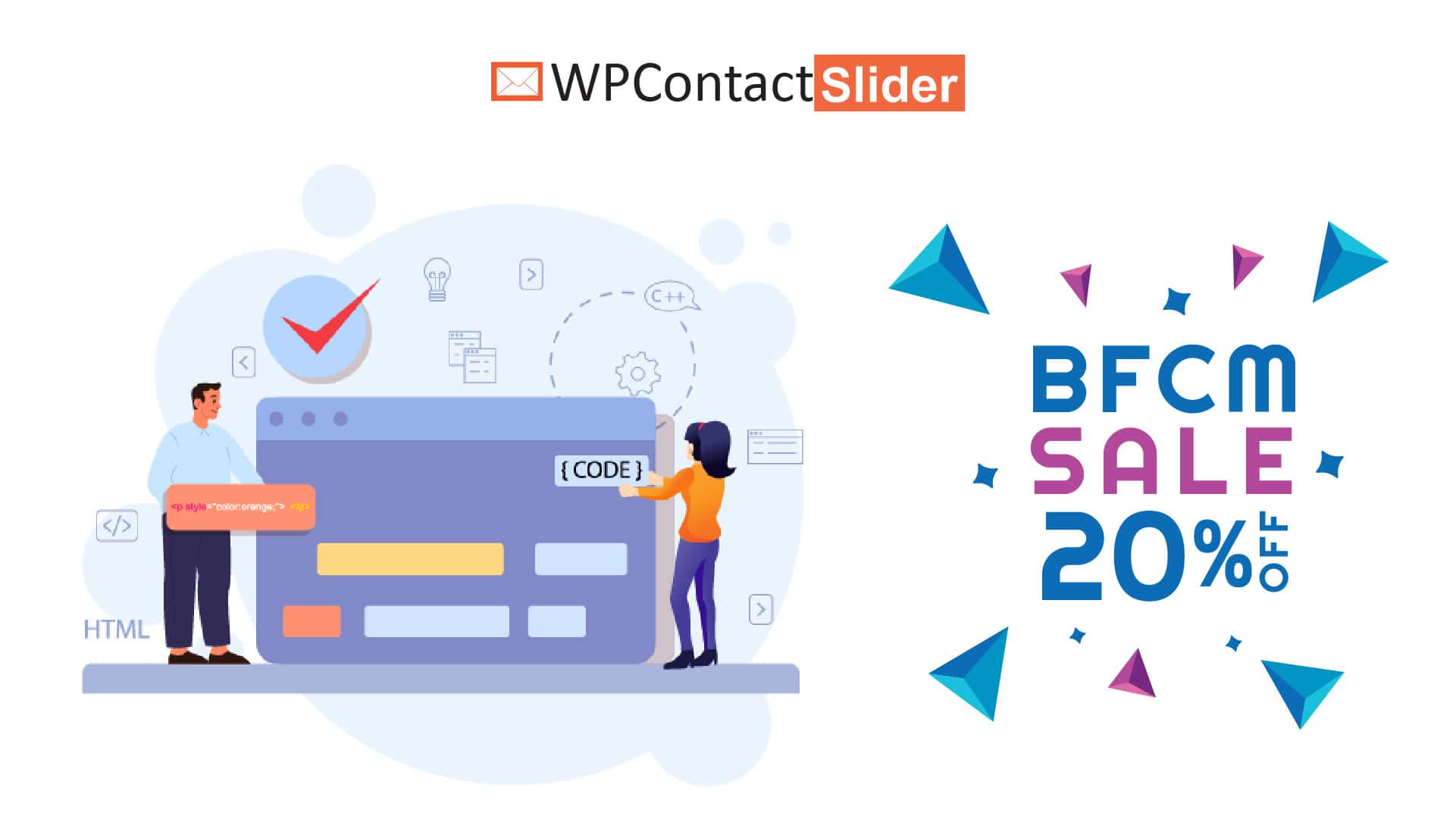 WPCS Triggers and Shortcodes
Create and manage short codes for your slider buttons and links within seconds.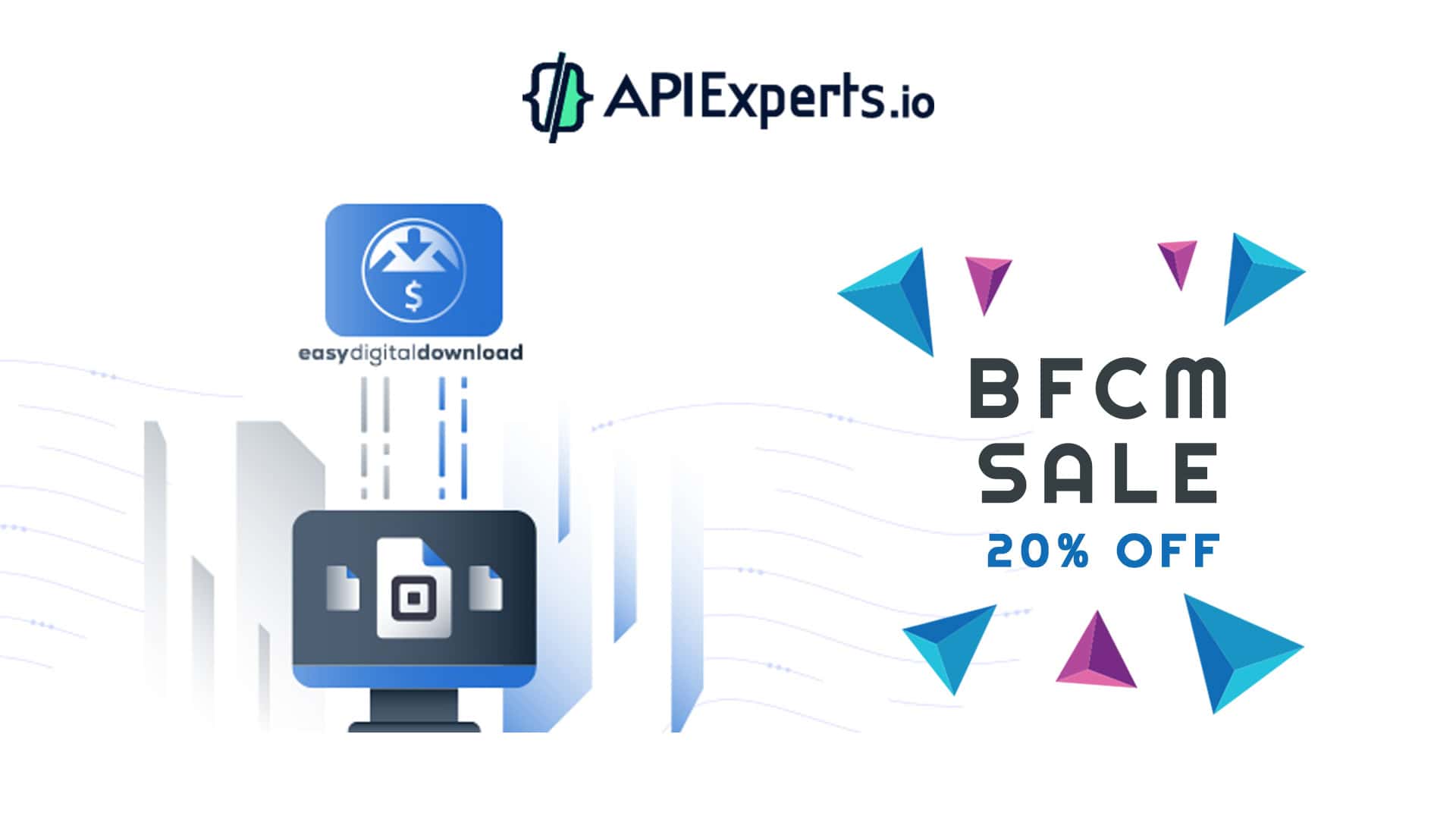 Simple, Fast & Secure. Reach More Buyers & Drive Higher Conversion With an Outstanding 99.9% Uptime.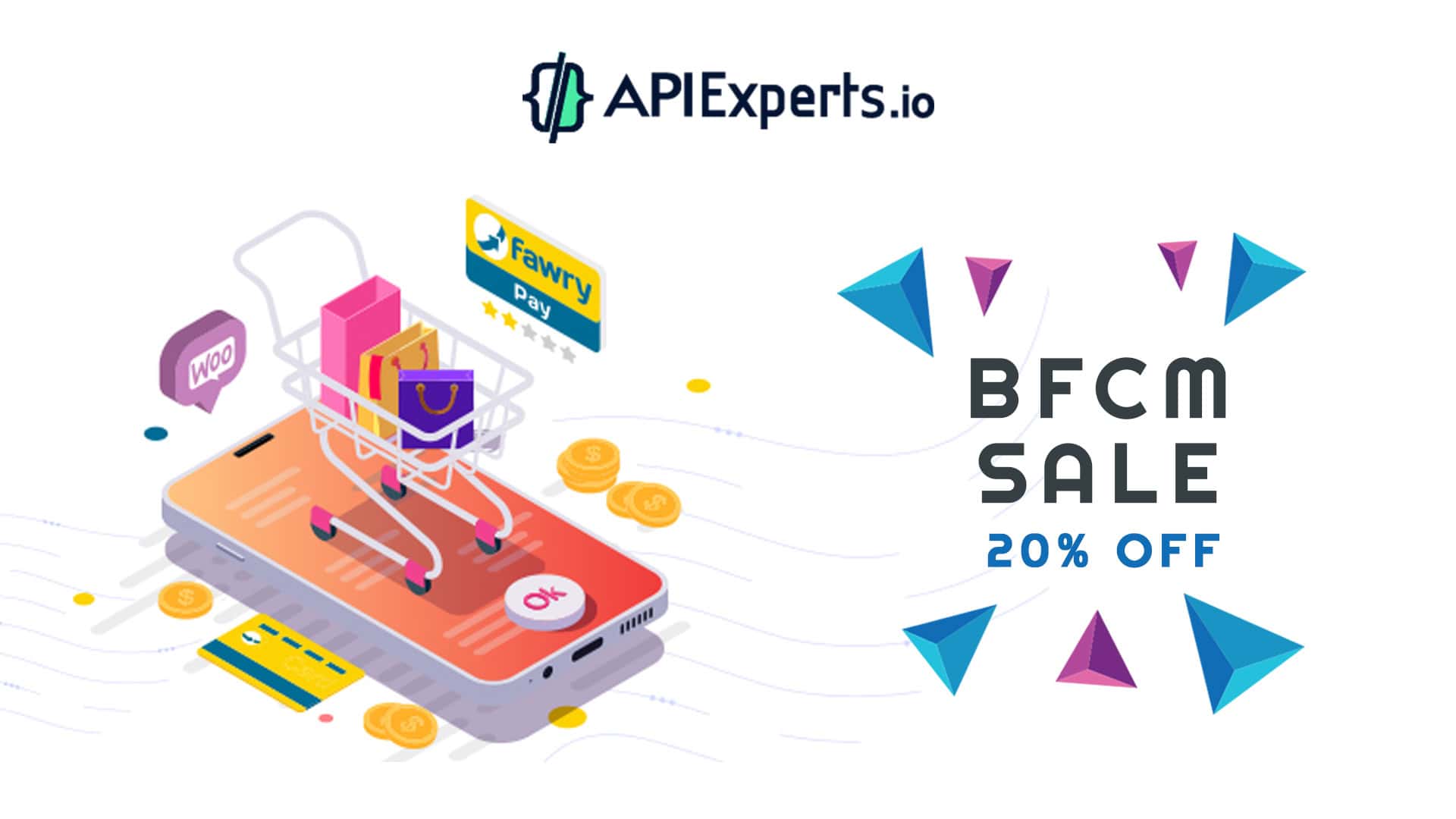 Sell digital products like eBooks, WordPress plugins, Themes, PDF files, Photos, Videos, and other types of media files.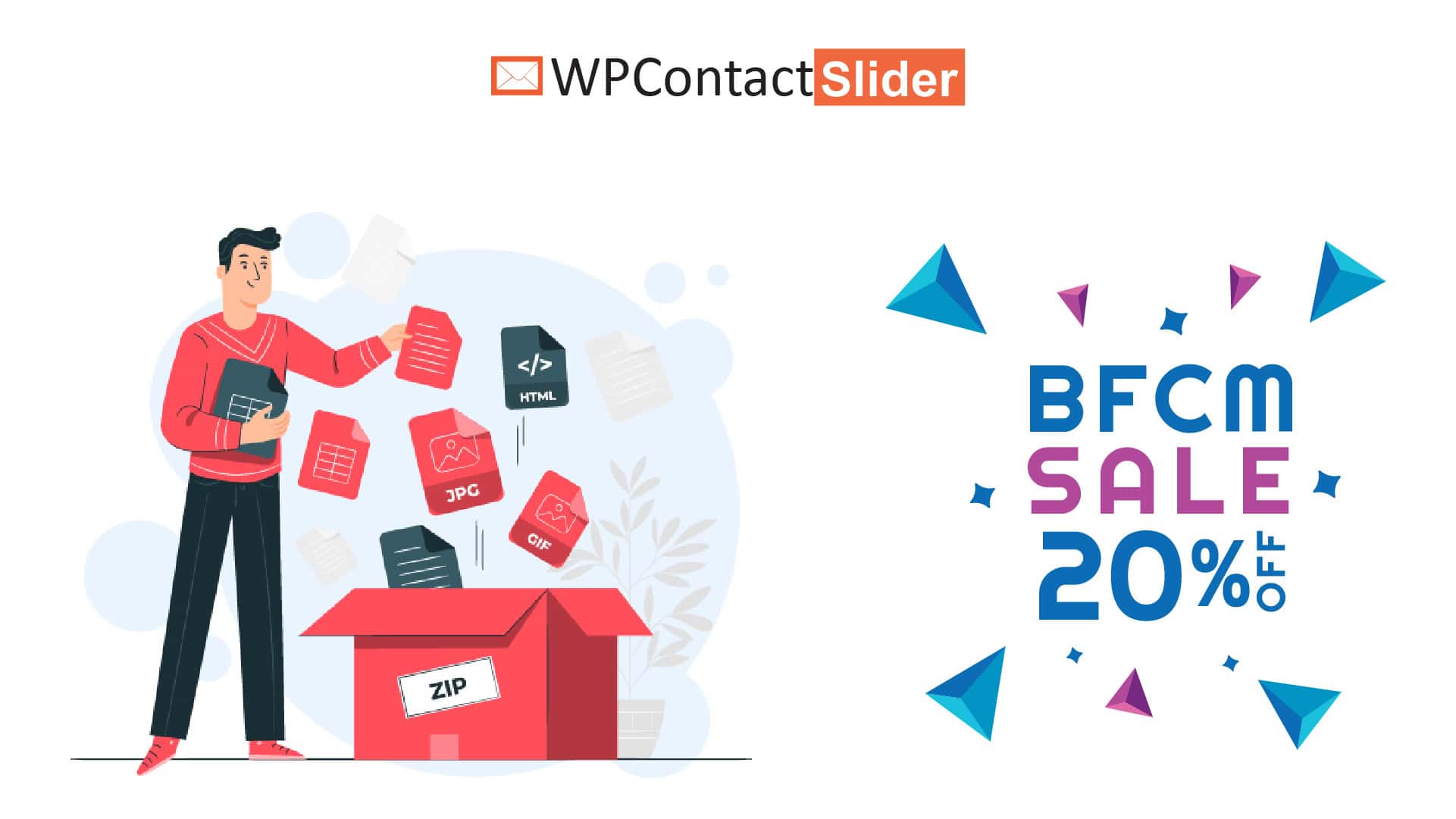 Unleash the power of WordPress Contact Slider with Add-ons Bundle.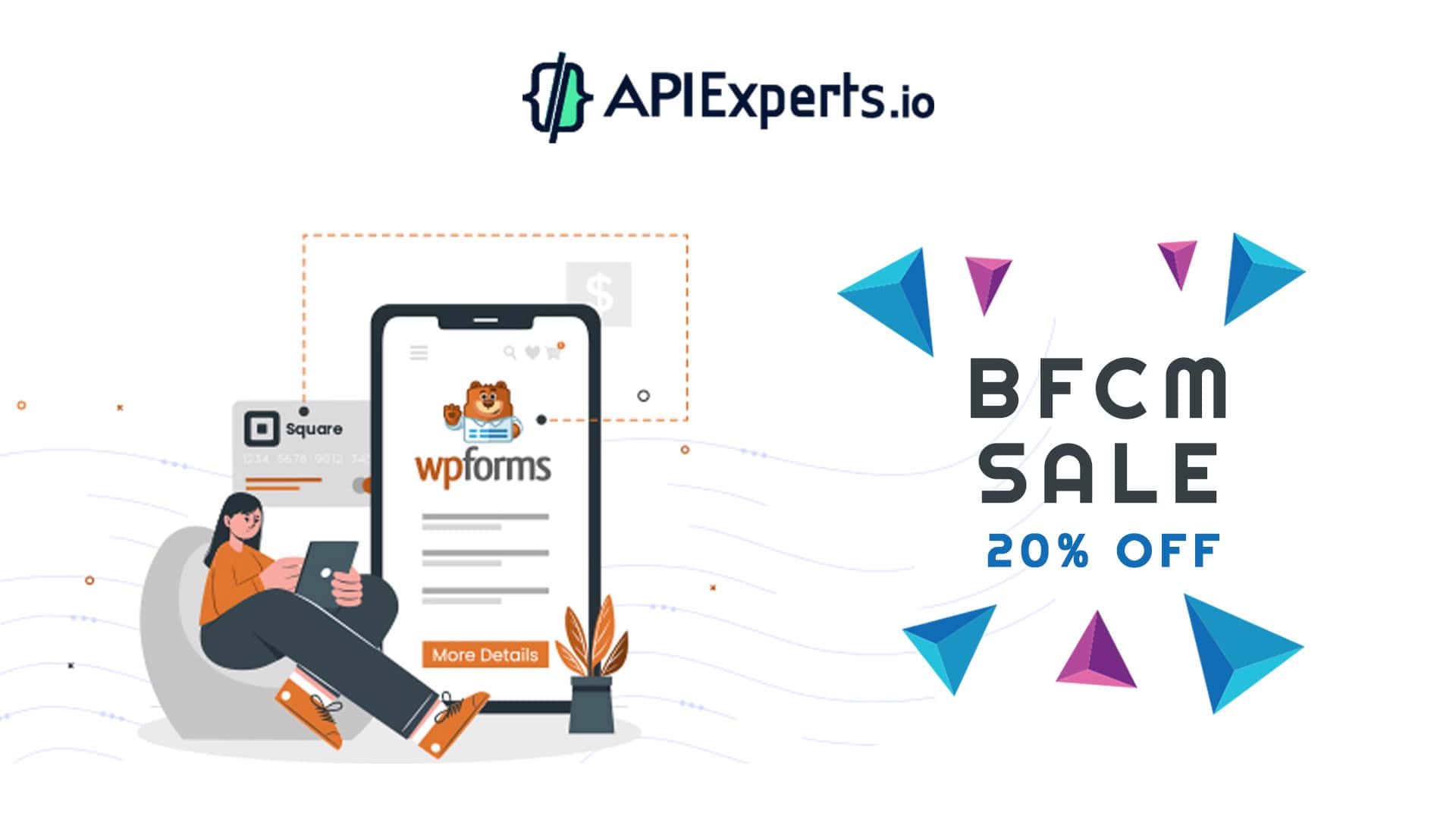 WordPress addon that allows users to pay for their orders, , donations and products using Square payment.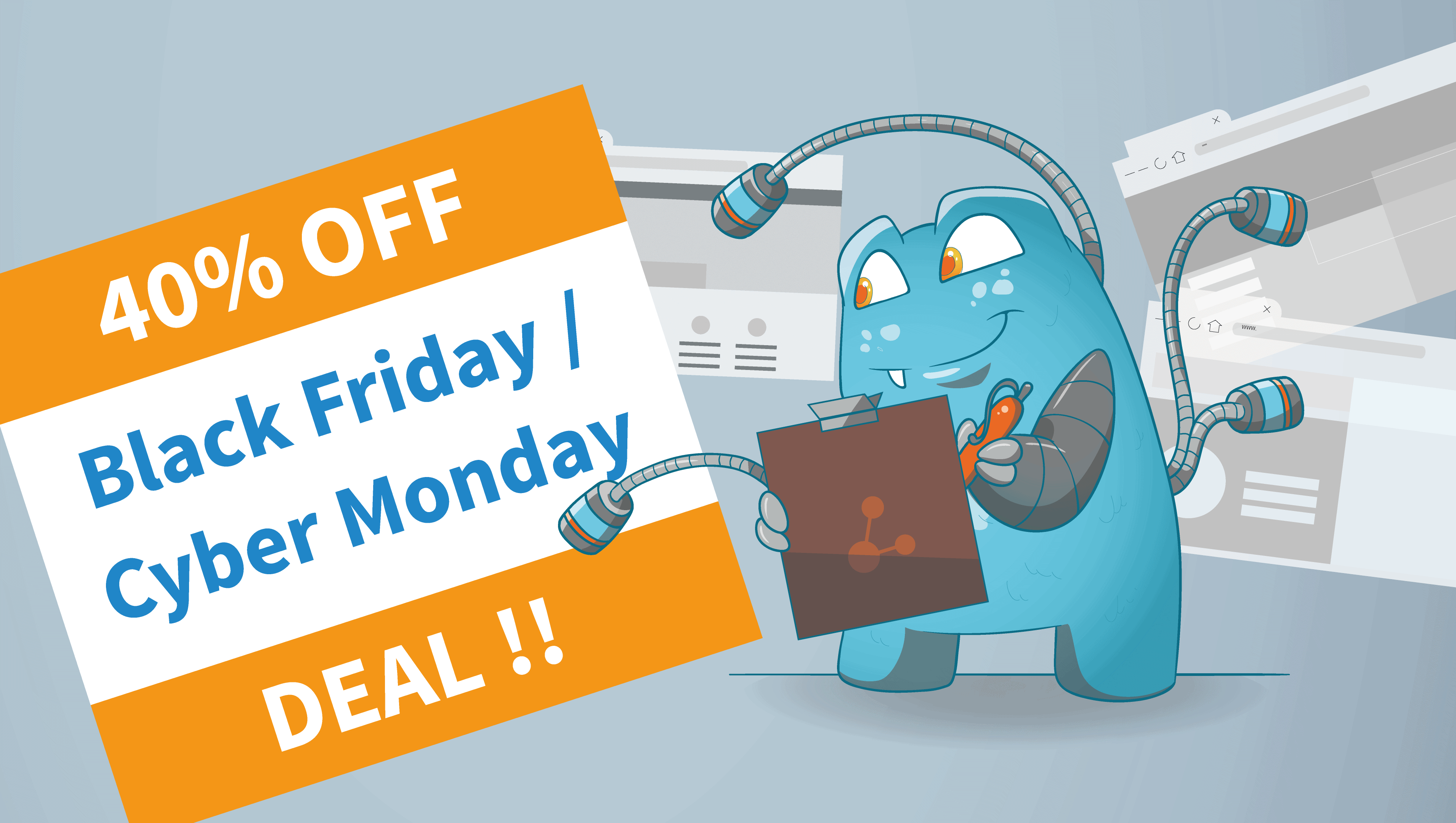 High performance and semi-automatic internal link building plugin for WordPress.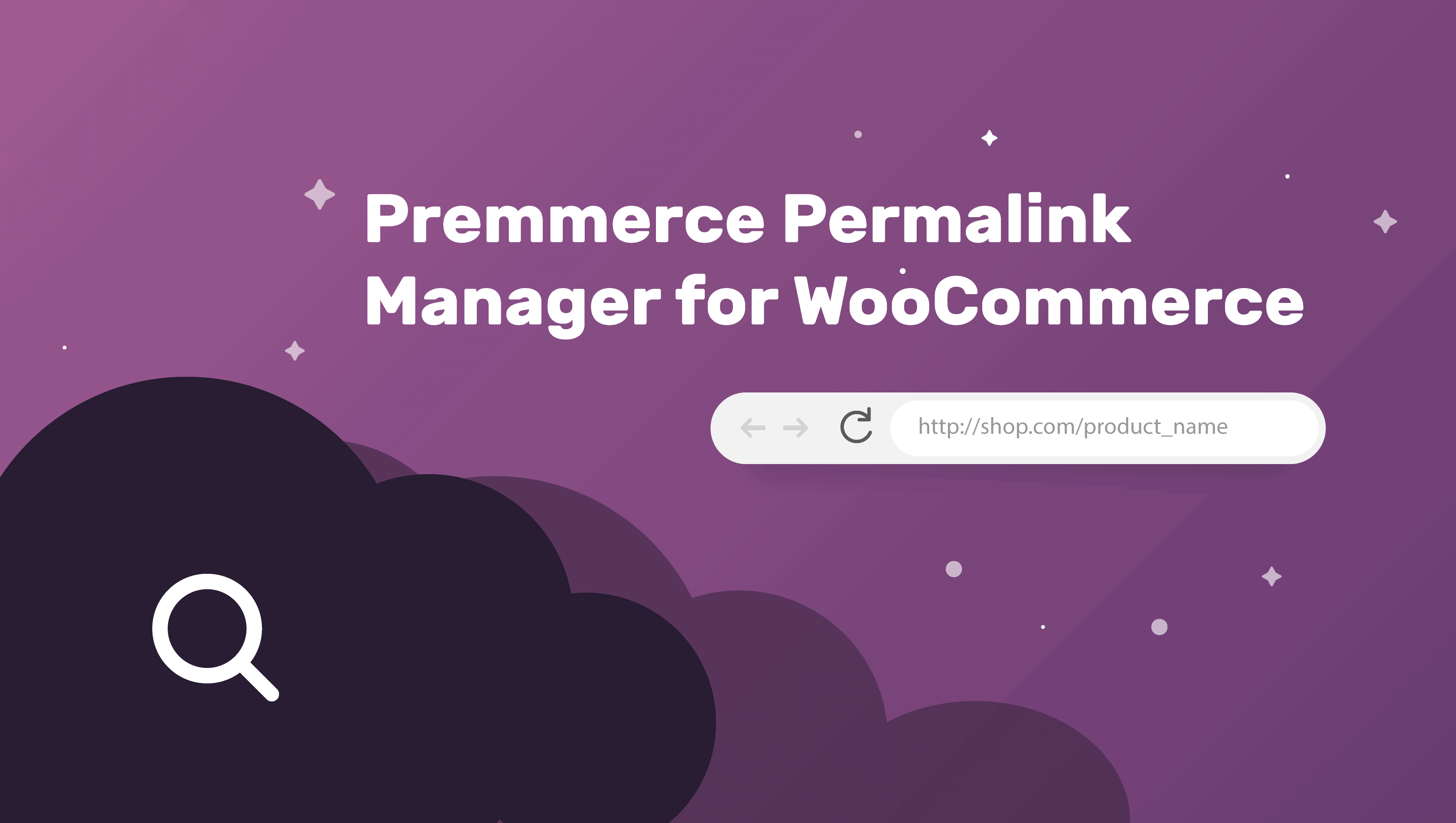 WooCommerce Permalink Manager
WooCommerce Permalink Manager allows you to configure URL generation strategy for your WooCommerce based store.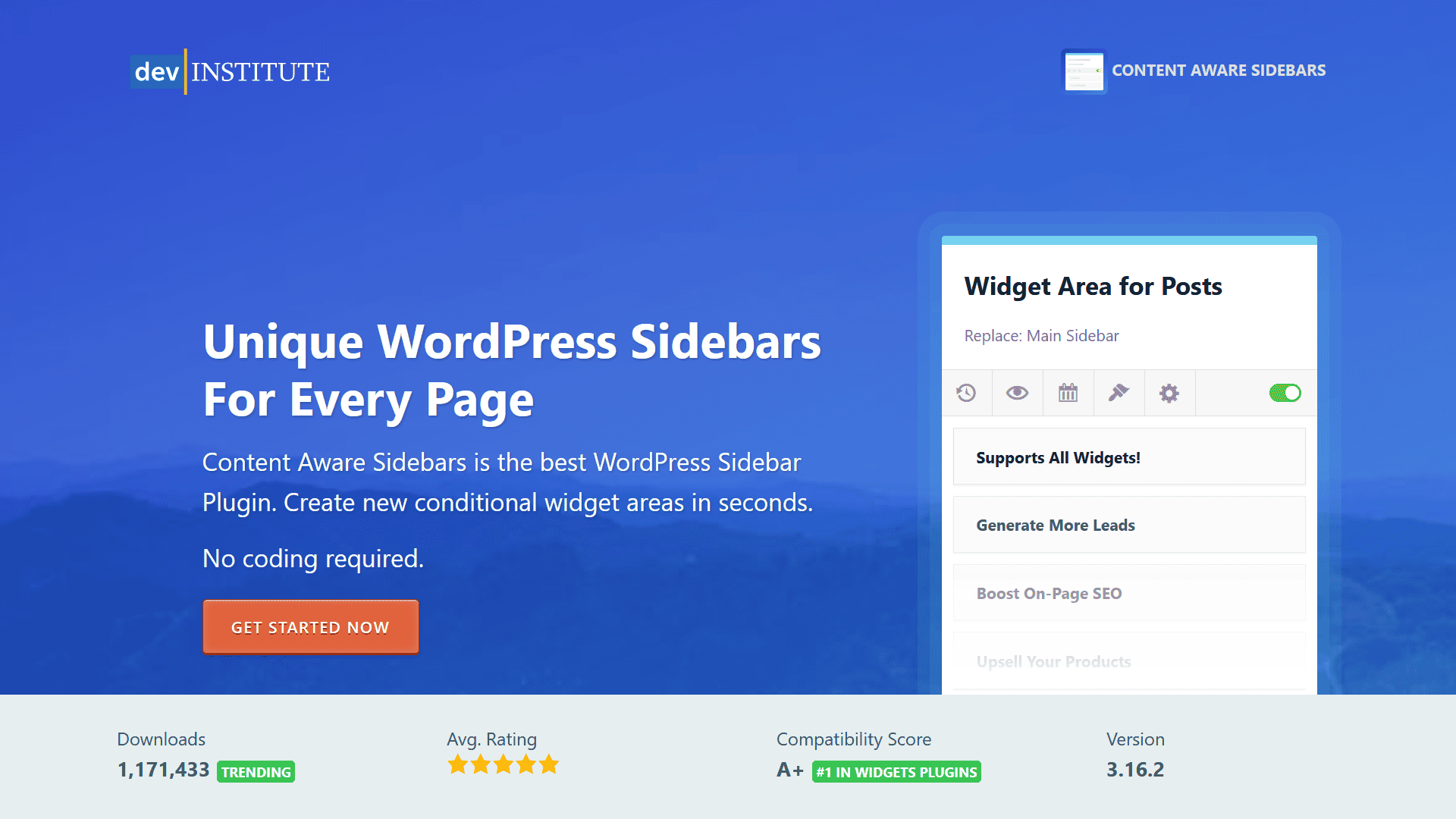 Content Aware Sidebars Pro - Contextual Block Widgets
Conditionally replace sidebars, create sticky sidebars, inject widgets in any WP Hook, or display them in a floating button!

YASR turns your WordPress into a complete review website!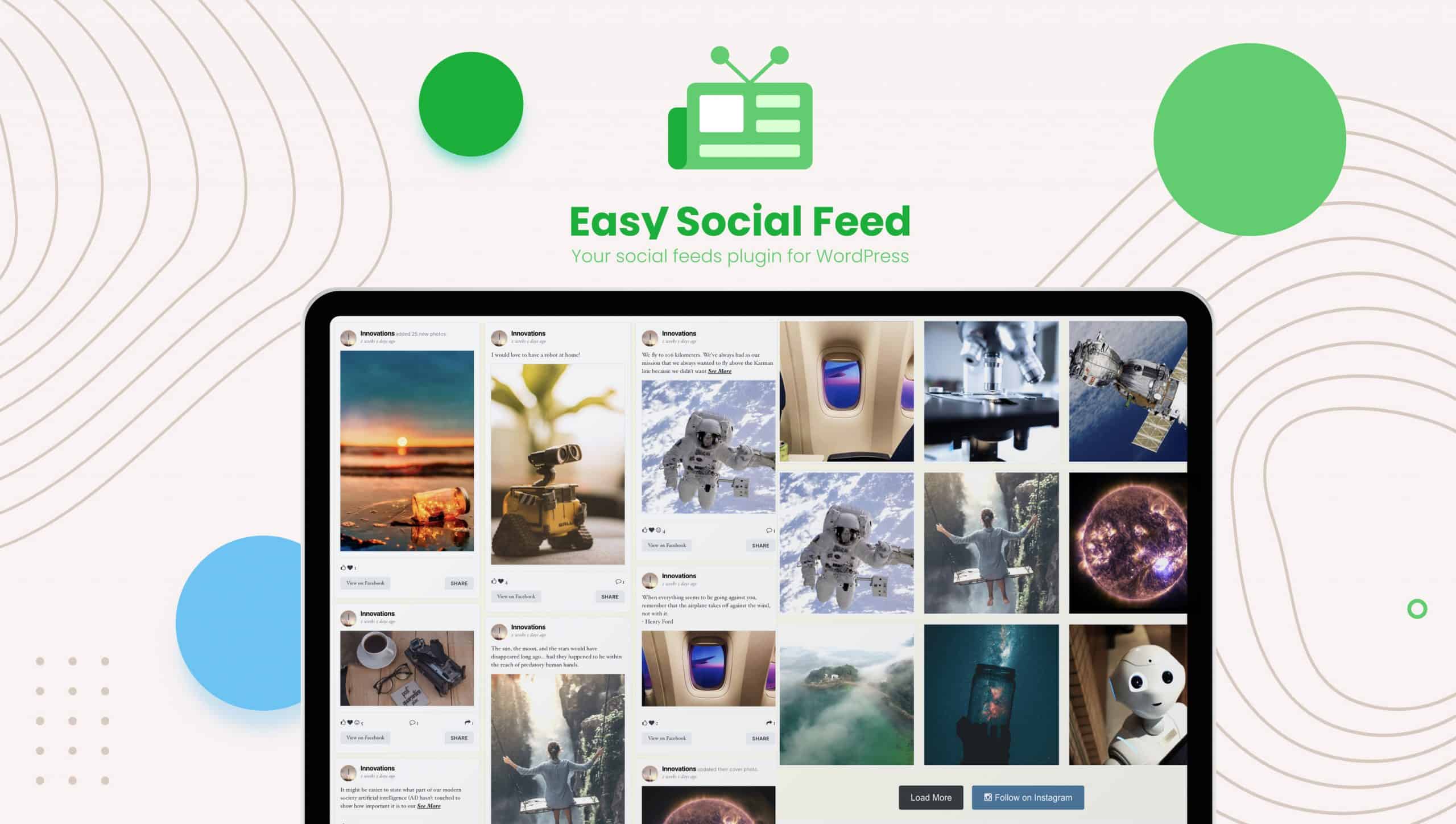 An easy, responsive, and SEO-friendly WordPress plugin to display Facebook posts and Instagram photos on your site.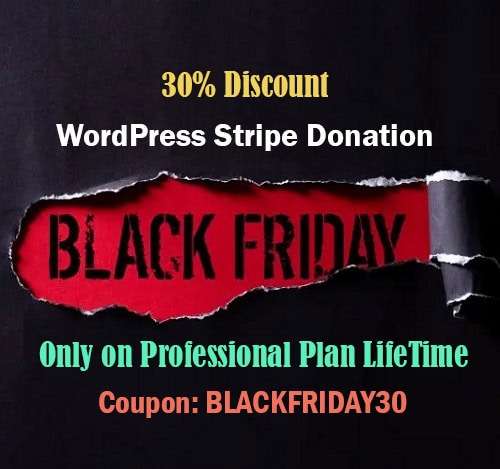 WordPress Stripe Donation
Stripe Donation is the Donation Plugin for WordPress allows you to collect donation on your website via Stripe payment gateway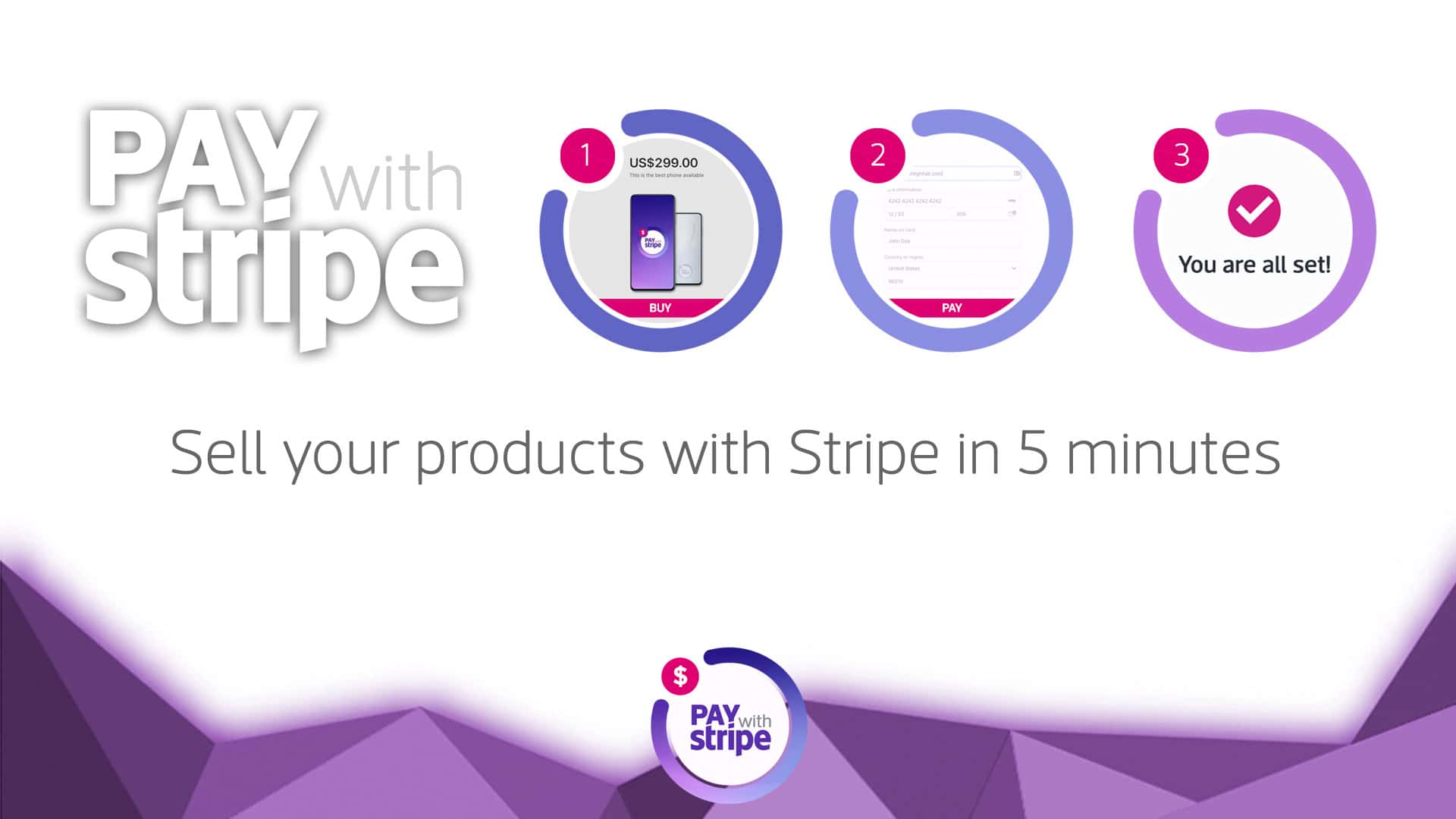 Pay With Stripe is a WordPress plugin that lets you accept payments really quickly. Just connect your Stripe Account and sell.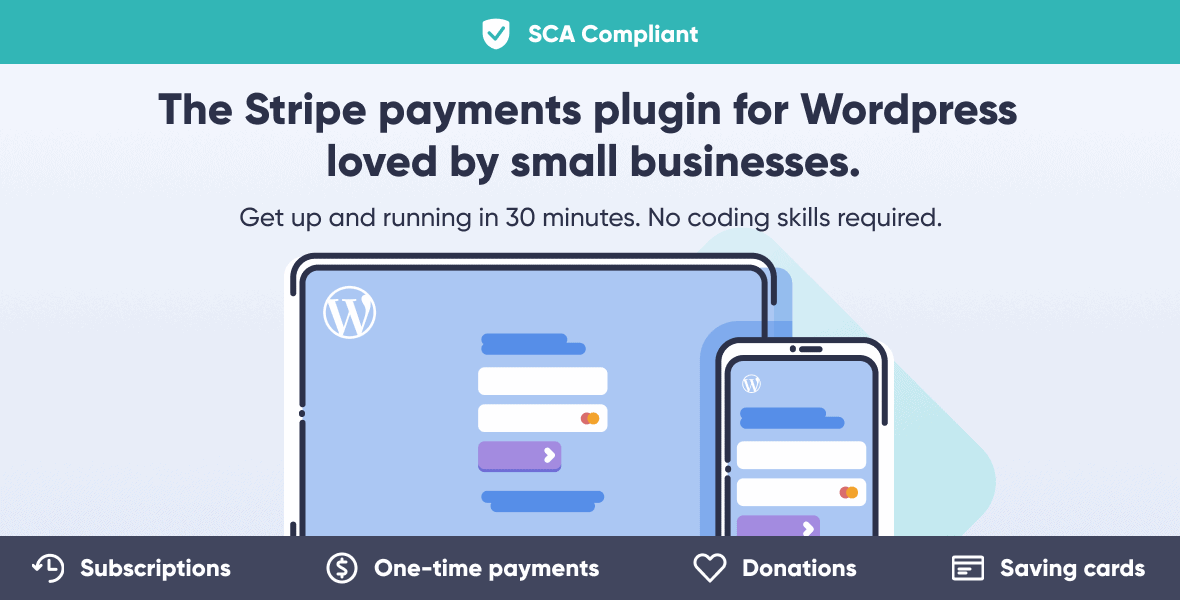 WP Full Stripe is a Stripe payments plugin designed for small businesses. Get online payments up & running in 30 minutes!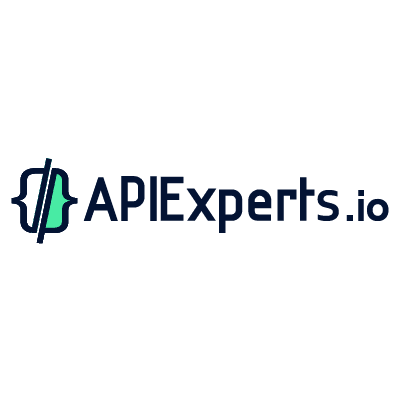 Give Square plugin is a WordPress plugin that allows users to pay for their donations using Square payment.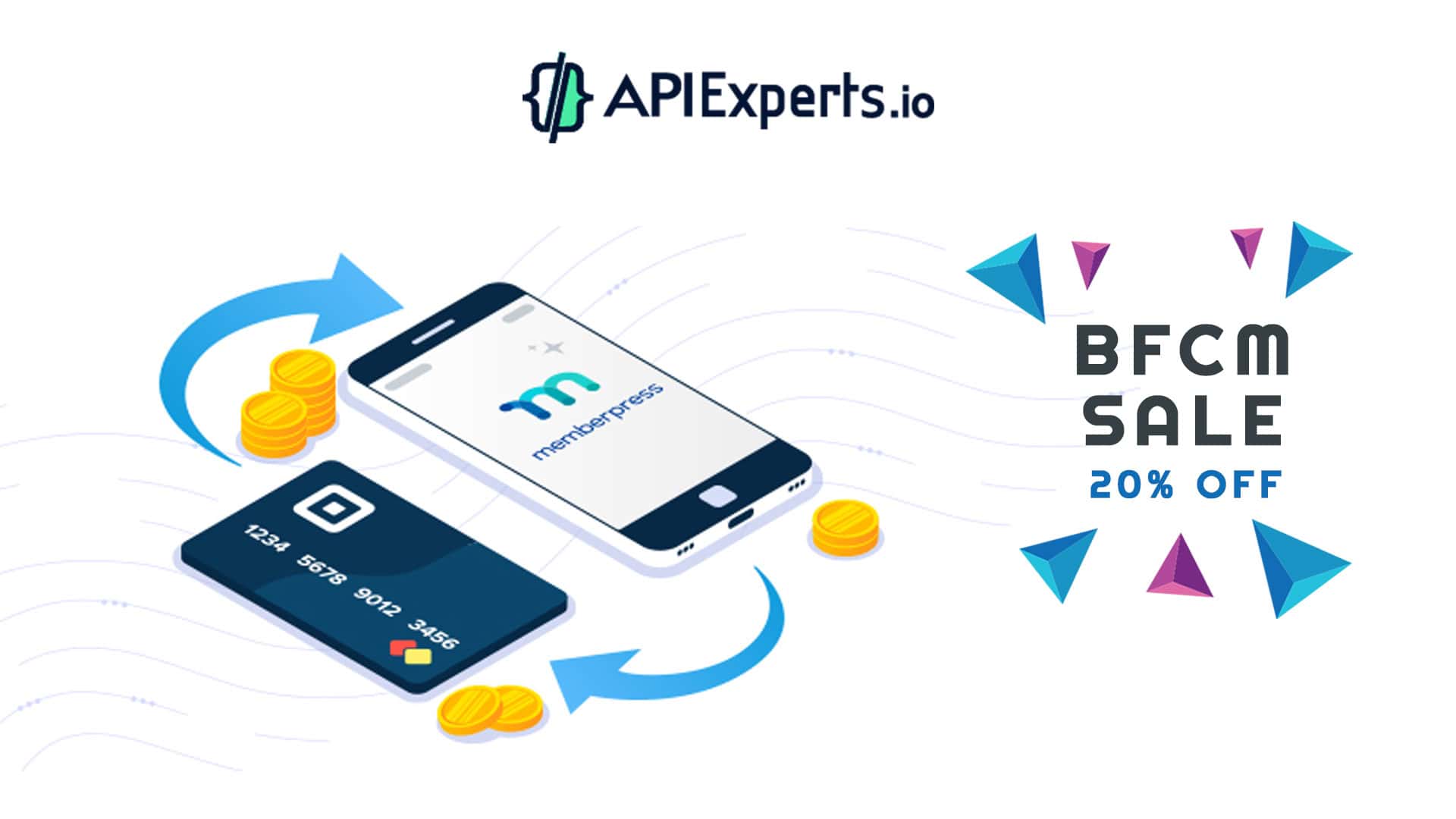 Accept credit cards securely, control who sees your content, and sell digital downloads, among other amazing things.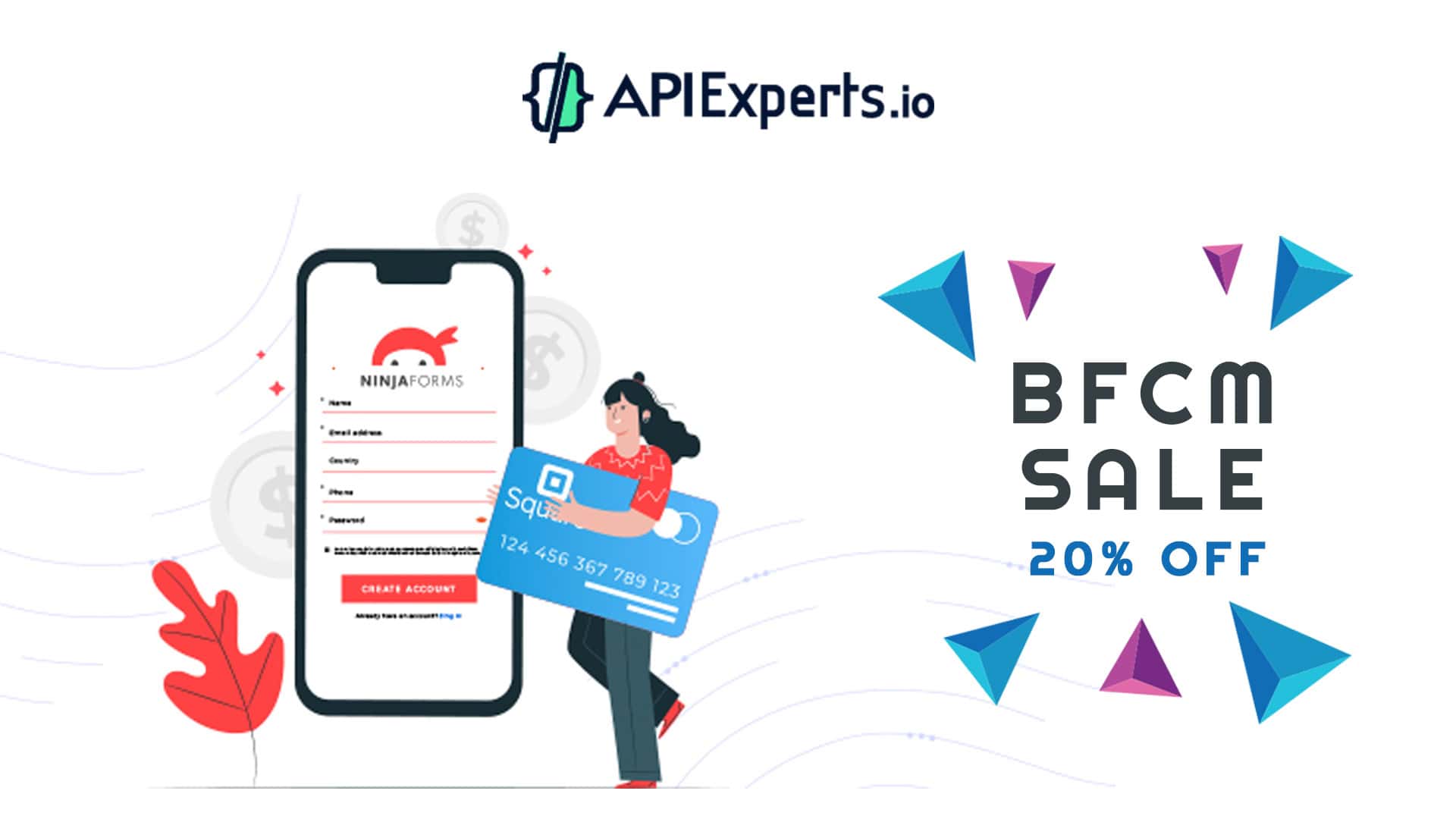 To accept credit card payments with Ninja Forms, You have to connect it Square Payment Gateway through the Square Account.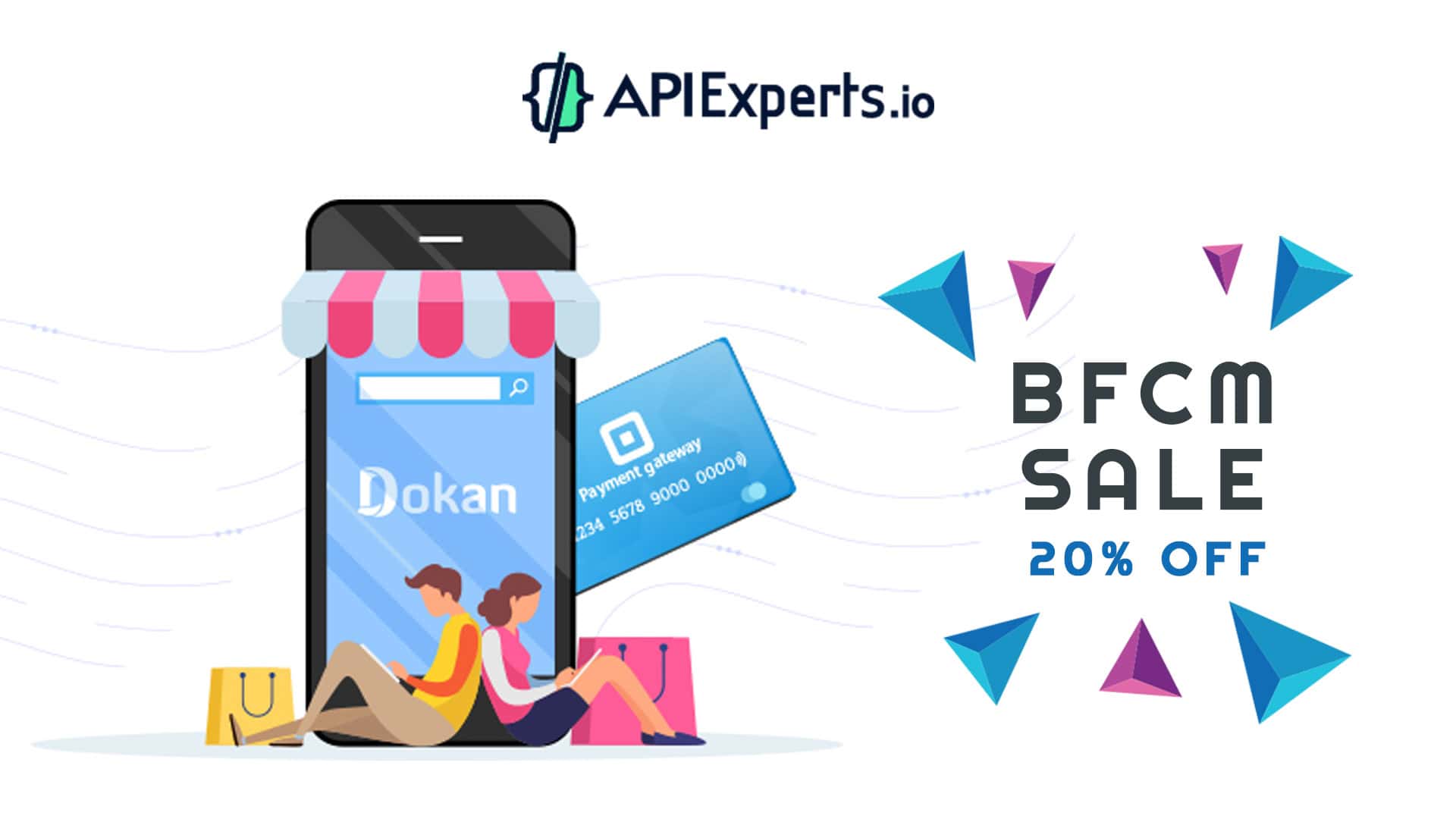 Integrated Dokan Multivendor Plugin which splits payment between admin and vendor and give each other dues separately.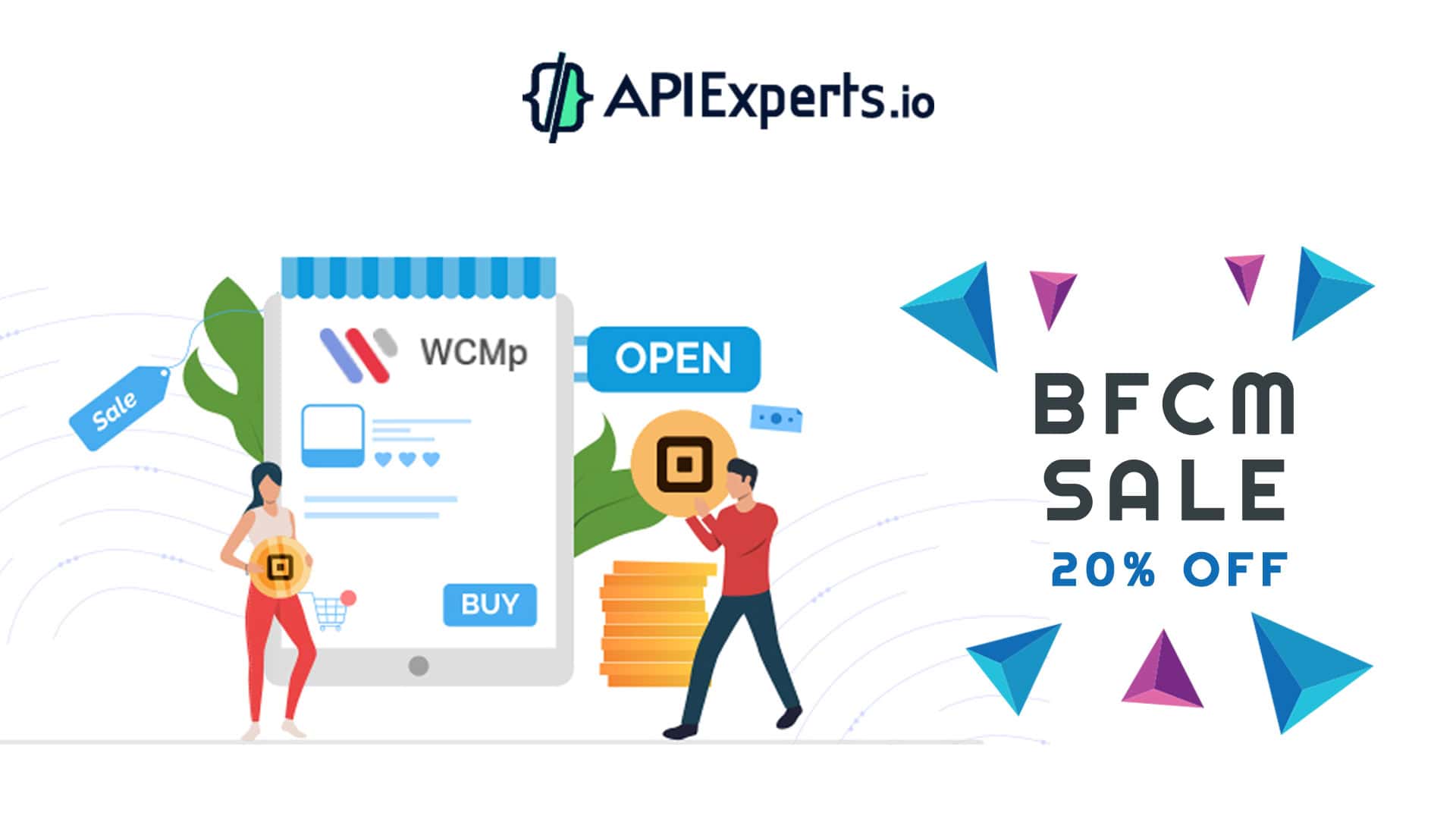 Connect a Square account and Authorize a Vendor through Oauth functionality in a Square application.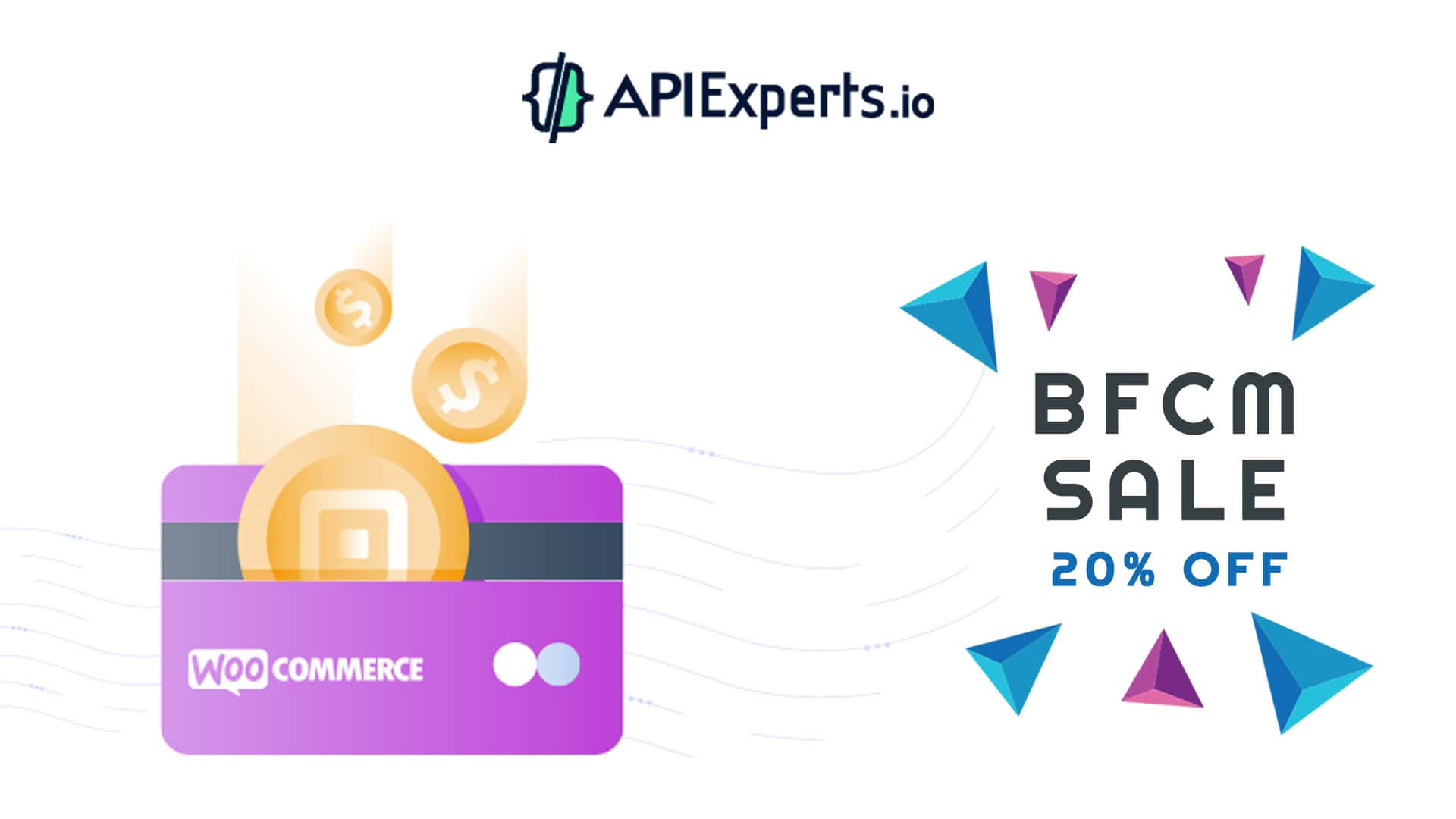 Supports Simple payments and for Recurring payments, you must have WooCommerce Subscription plugin on your site.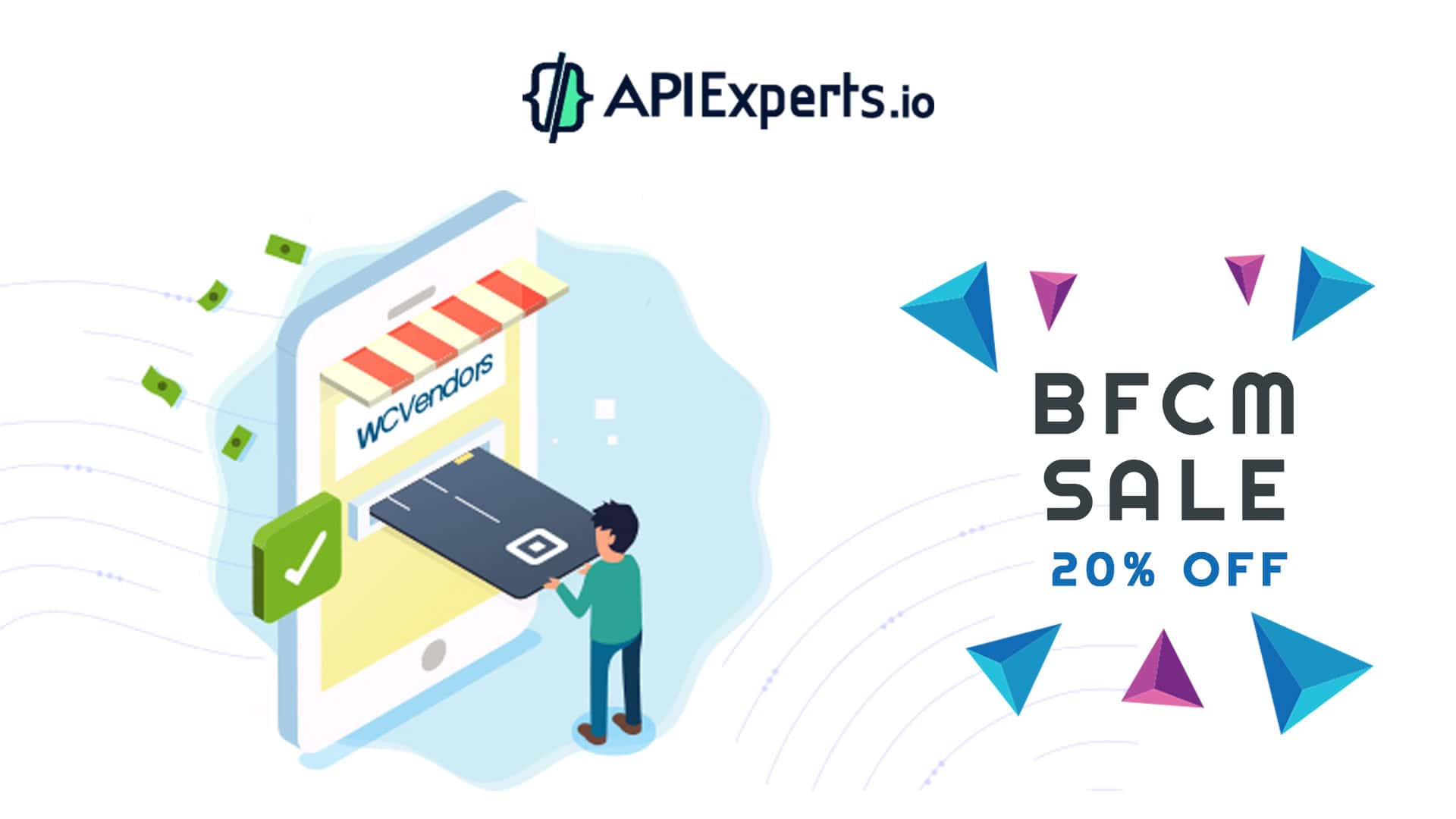 Admins can authorize their Vendors through OATH Functionality at Square Payment Application.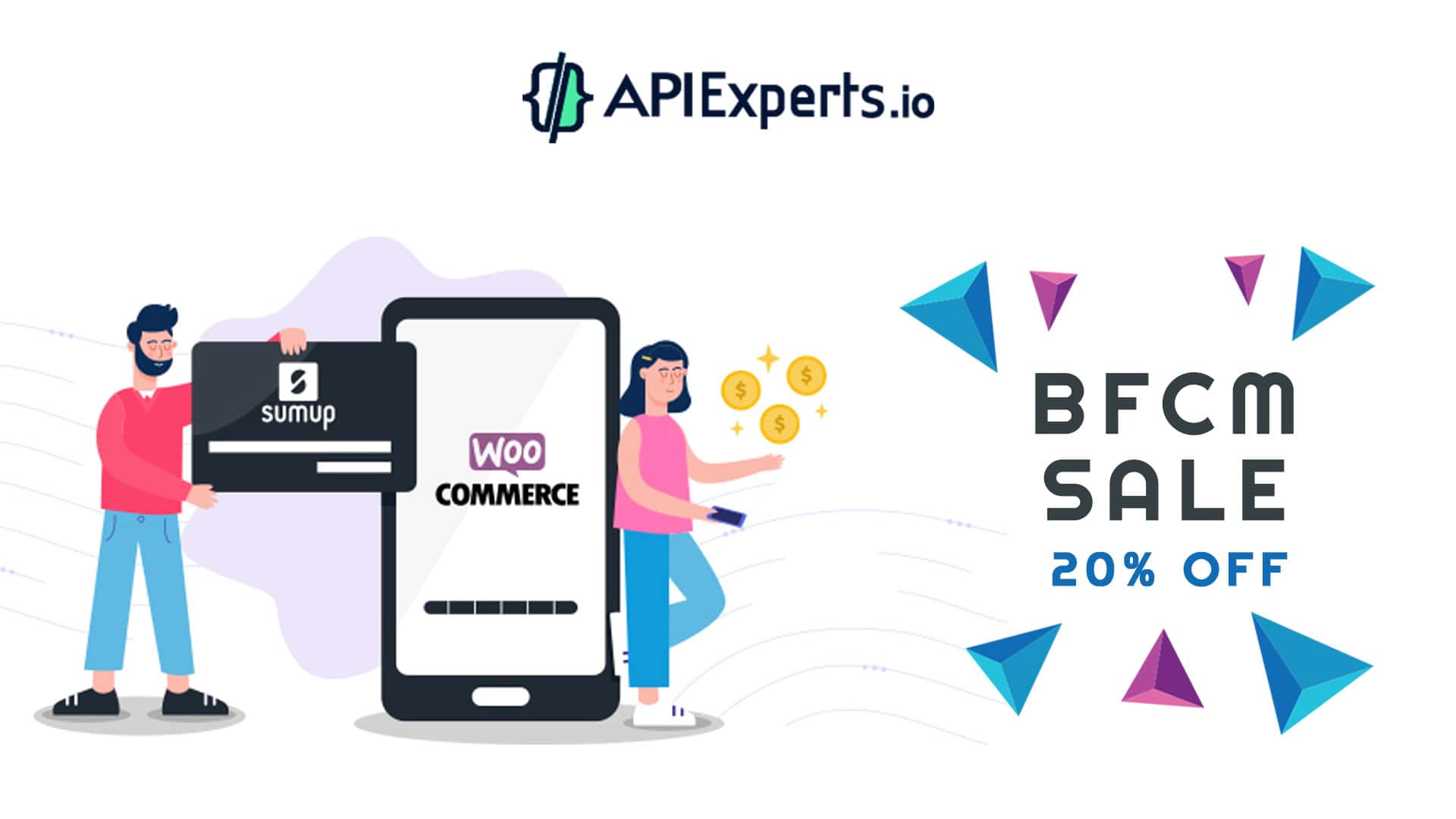 WooCommerce SumUp plugin is a WordPress plugin that allows you to pay for your products via SumUp account.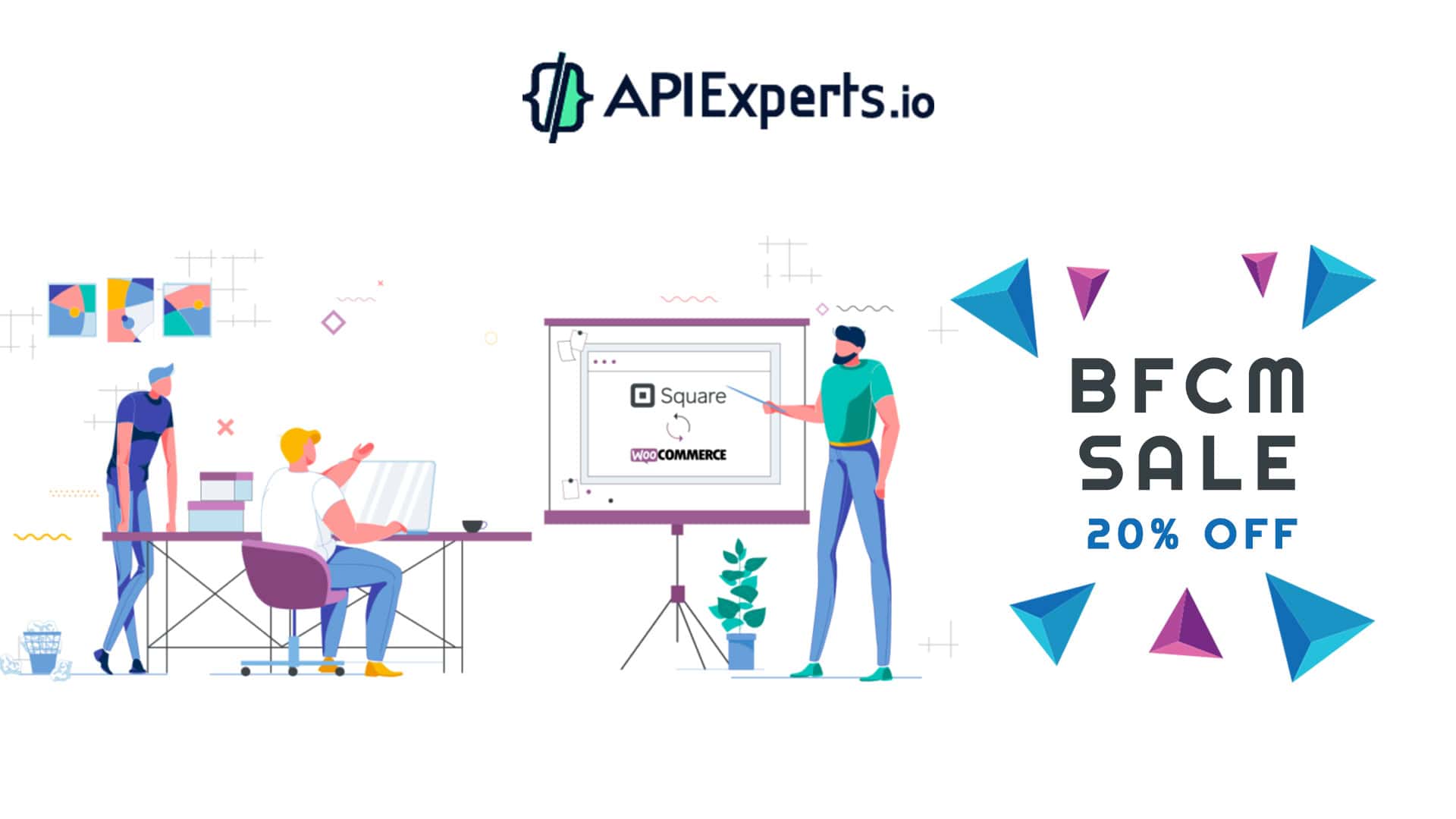 WooSquare Plus is a secure automation solution for Square users that want to take their WooCommerce store to the next level.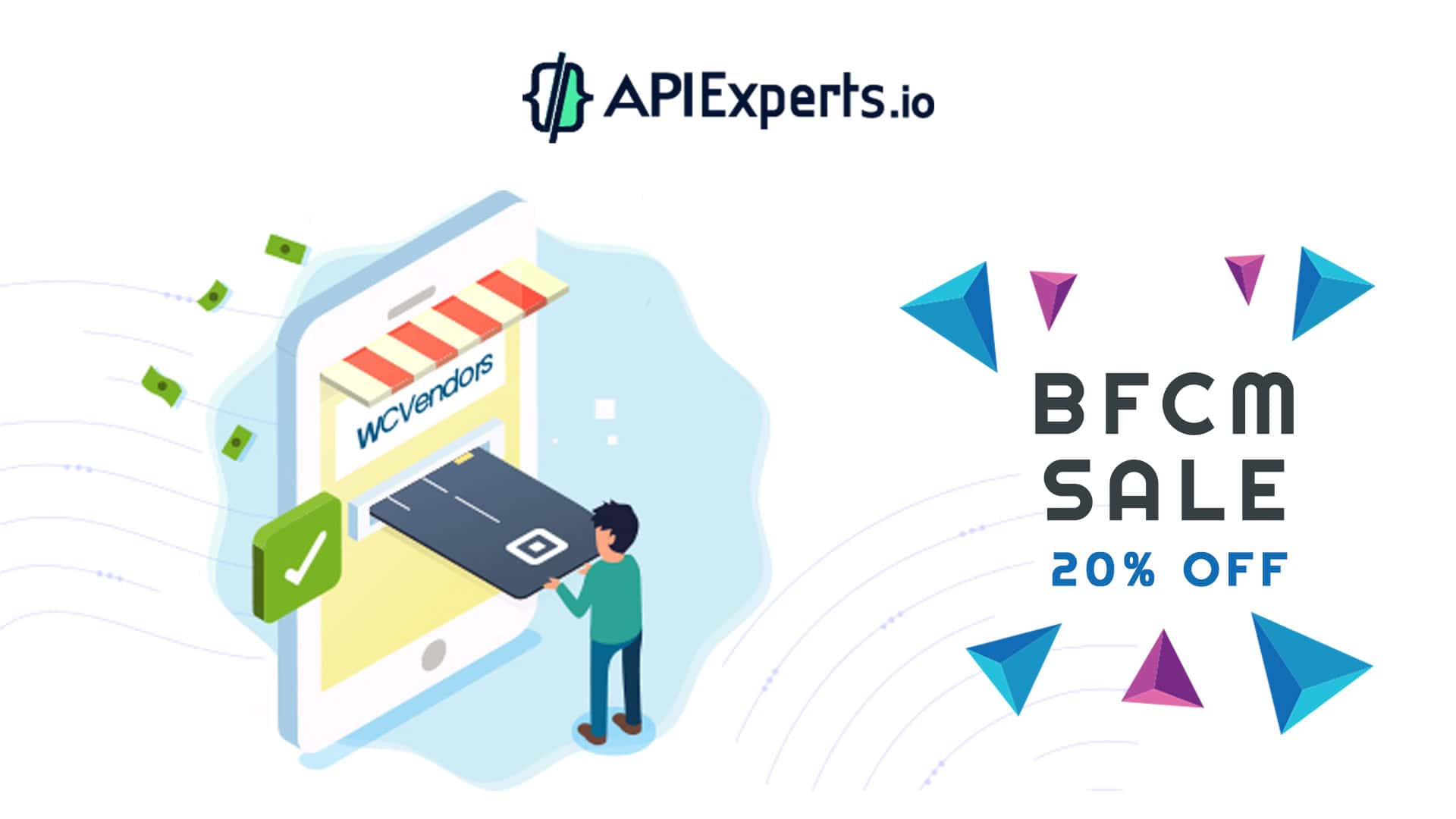 Users to pay for their orders and subscriptions of WooCommerce on your site using Fawry Payment Gateway.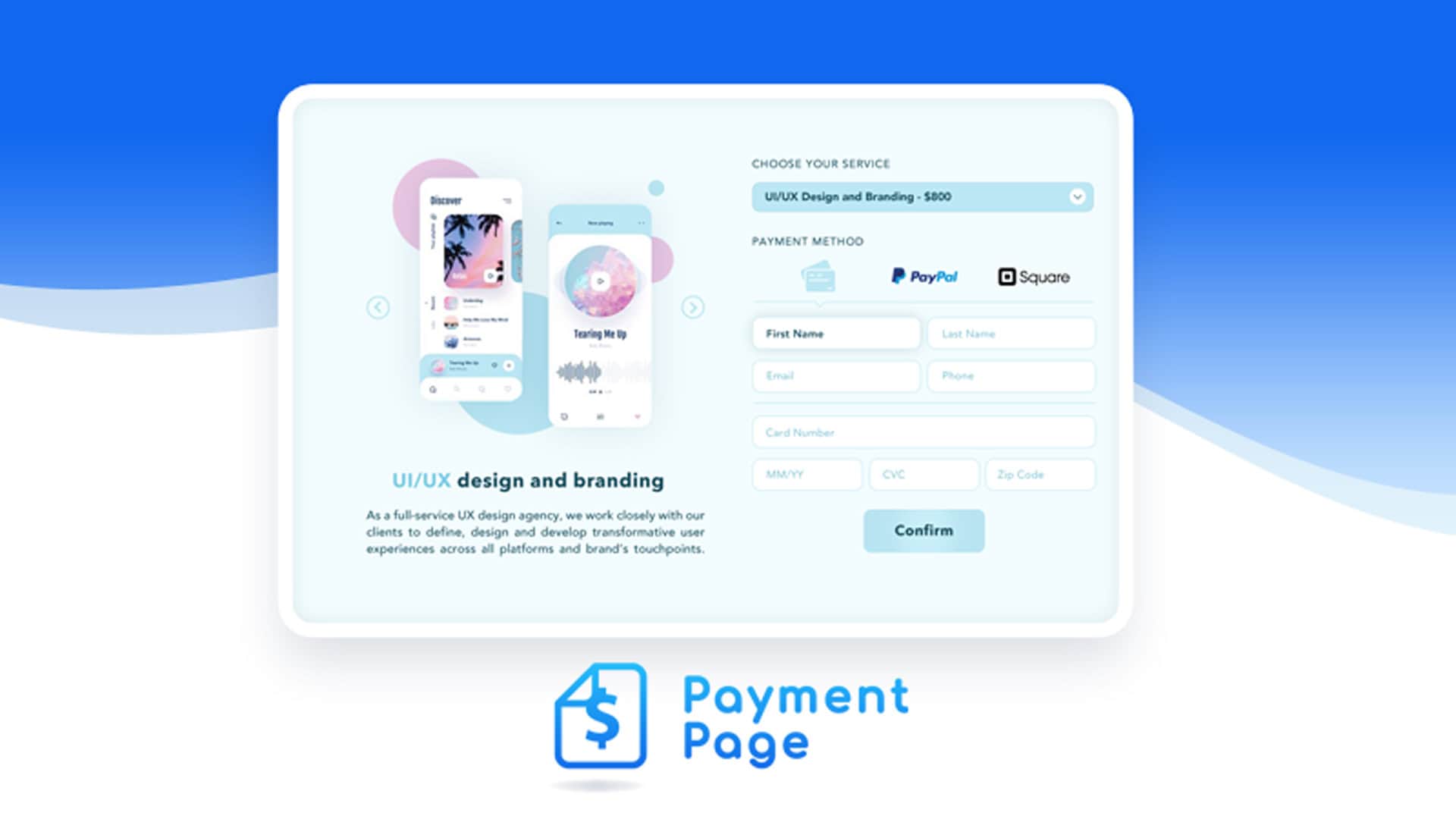 Payment Page is the easiest way to accept online payments with a beautiful and customizable payment form.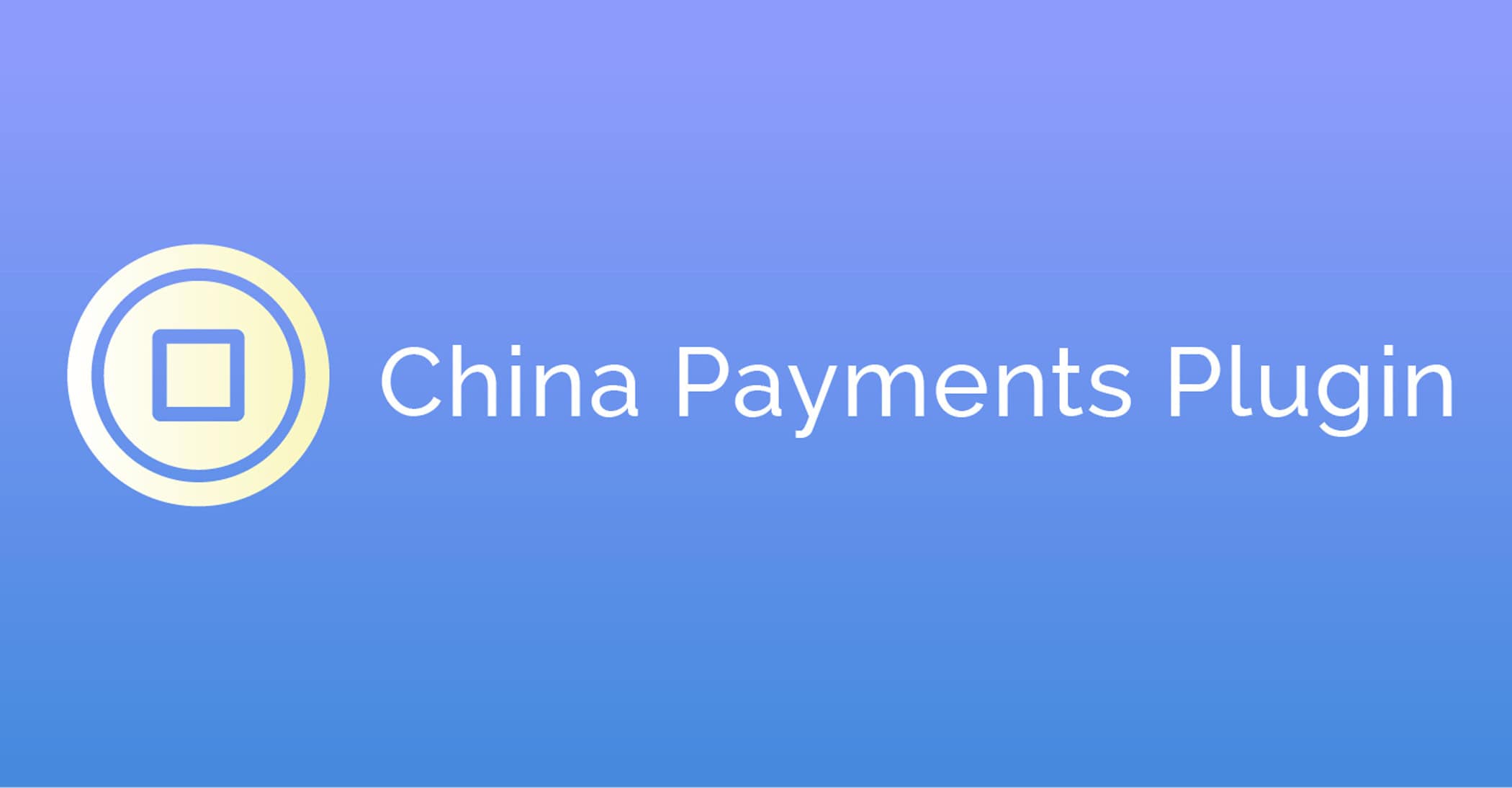 China Payments Plugin helps you accept WeChat and Alipay payments with embeddable payment buttons or WooCommerce integration.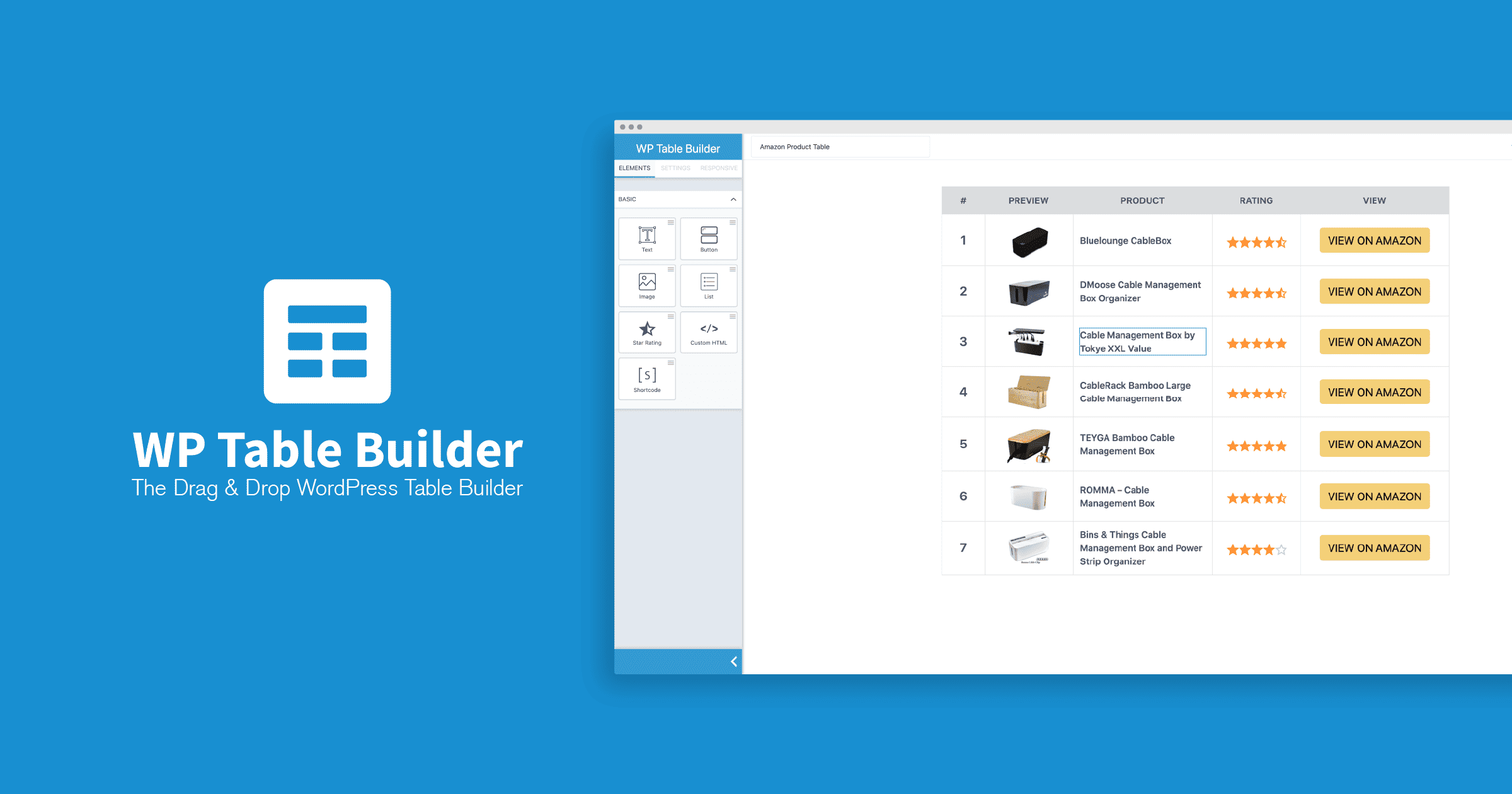 WP Table Builder is a drag-and-drop WordPress table builder that lets you create beautiful and responsive tables .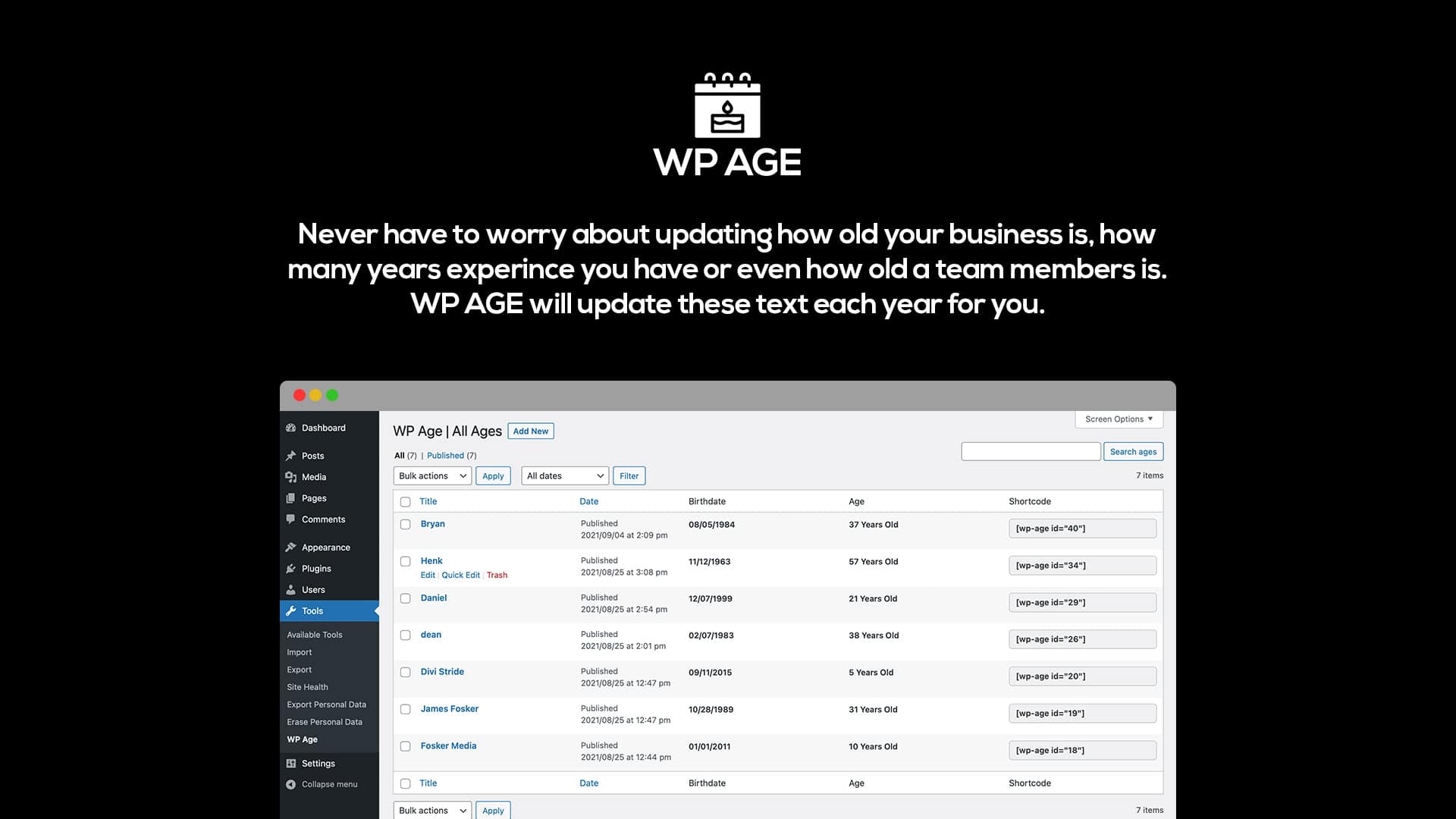 Don't worry about updating your content like this "Been building website for 10 years" WP Age will auto update the years.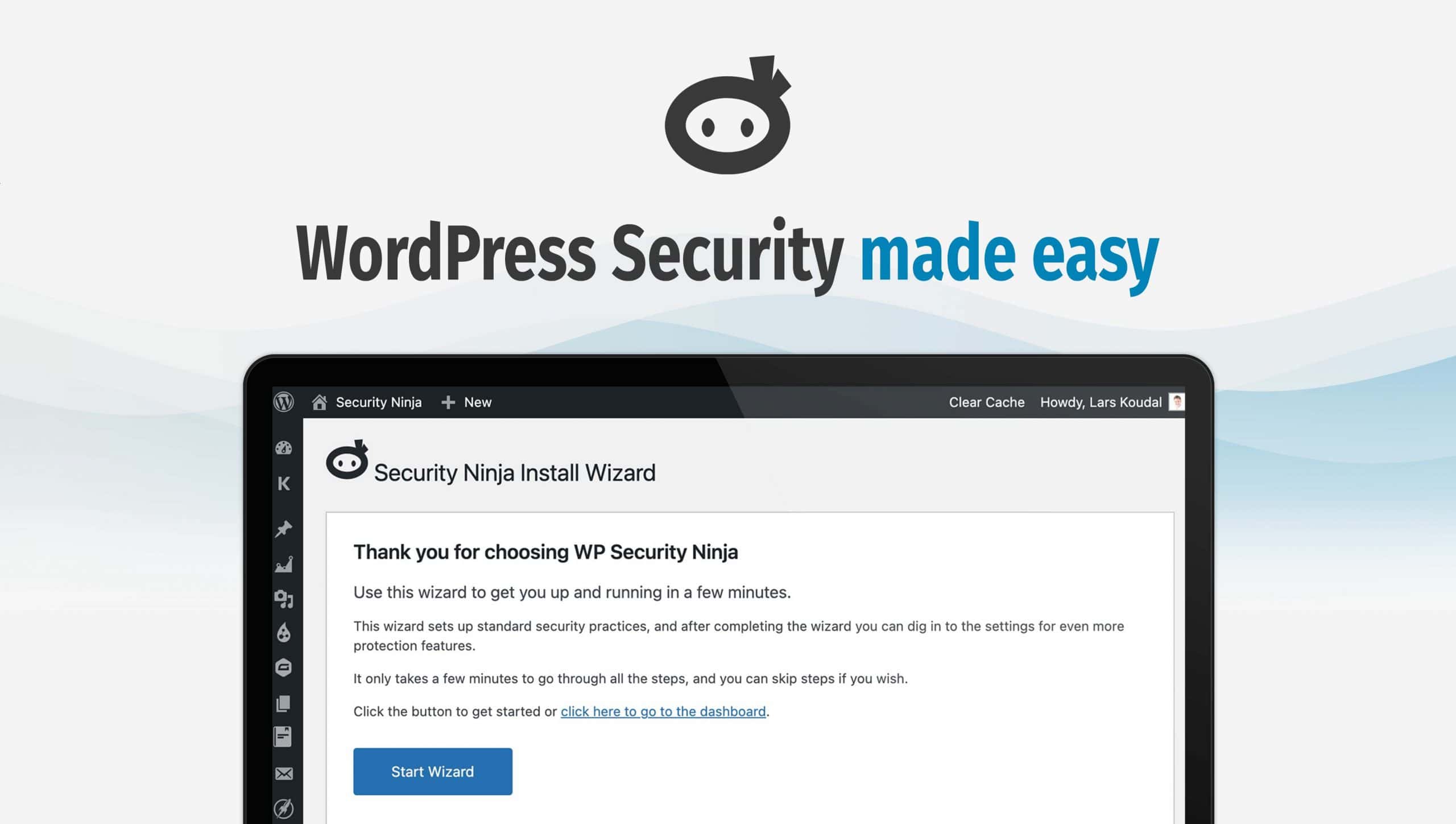 WordPress Security made easy! Complete WordPress site protection with firewall, scheduled scans, security tests and more.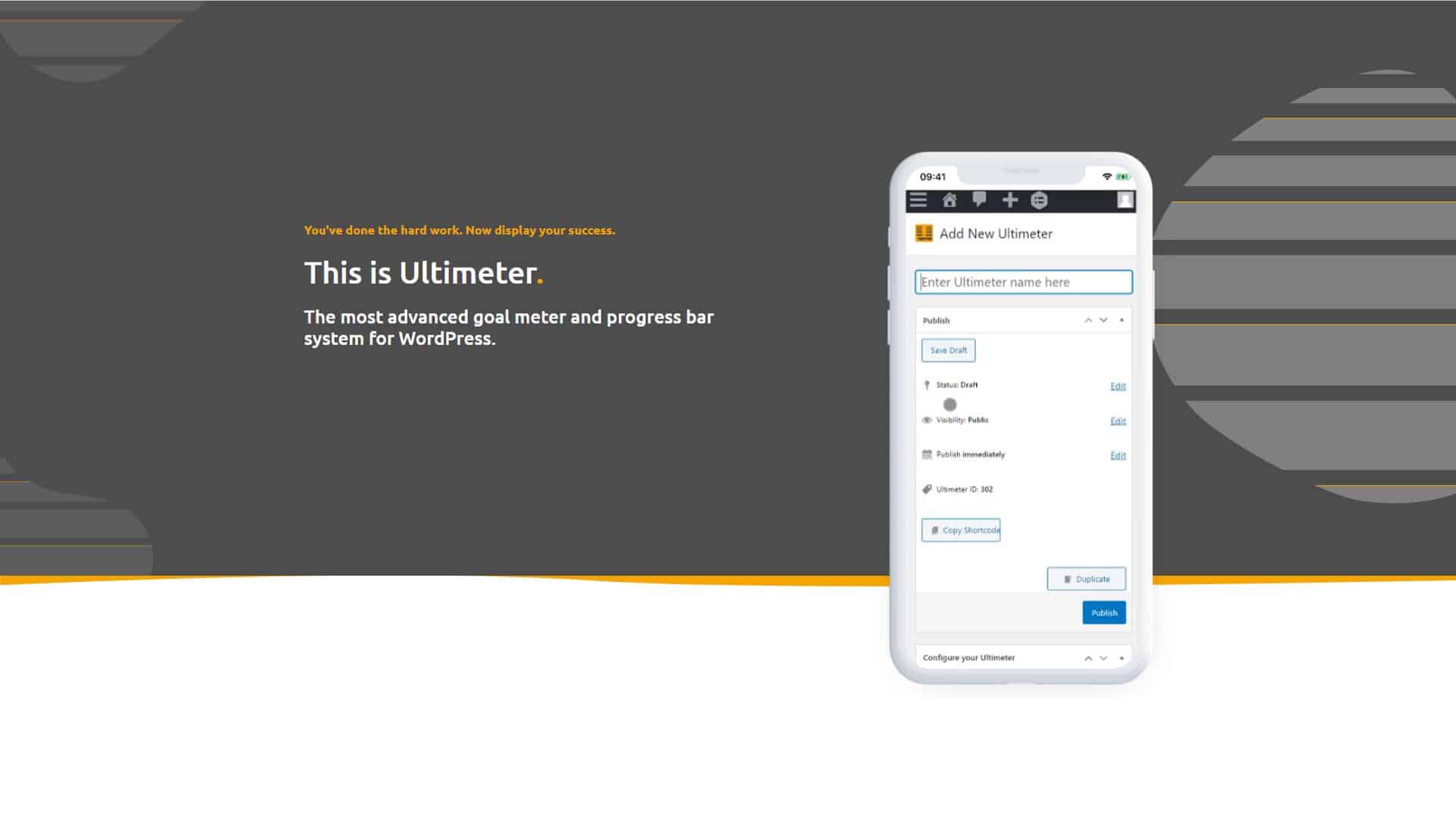 The Ultimate Progress and Goals Meter for WordPress.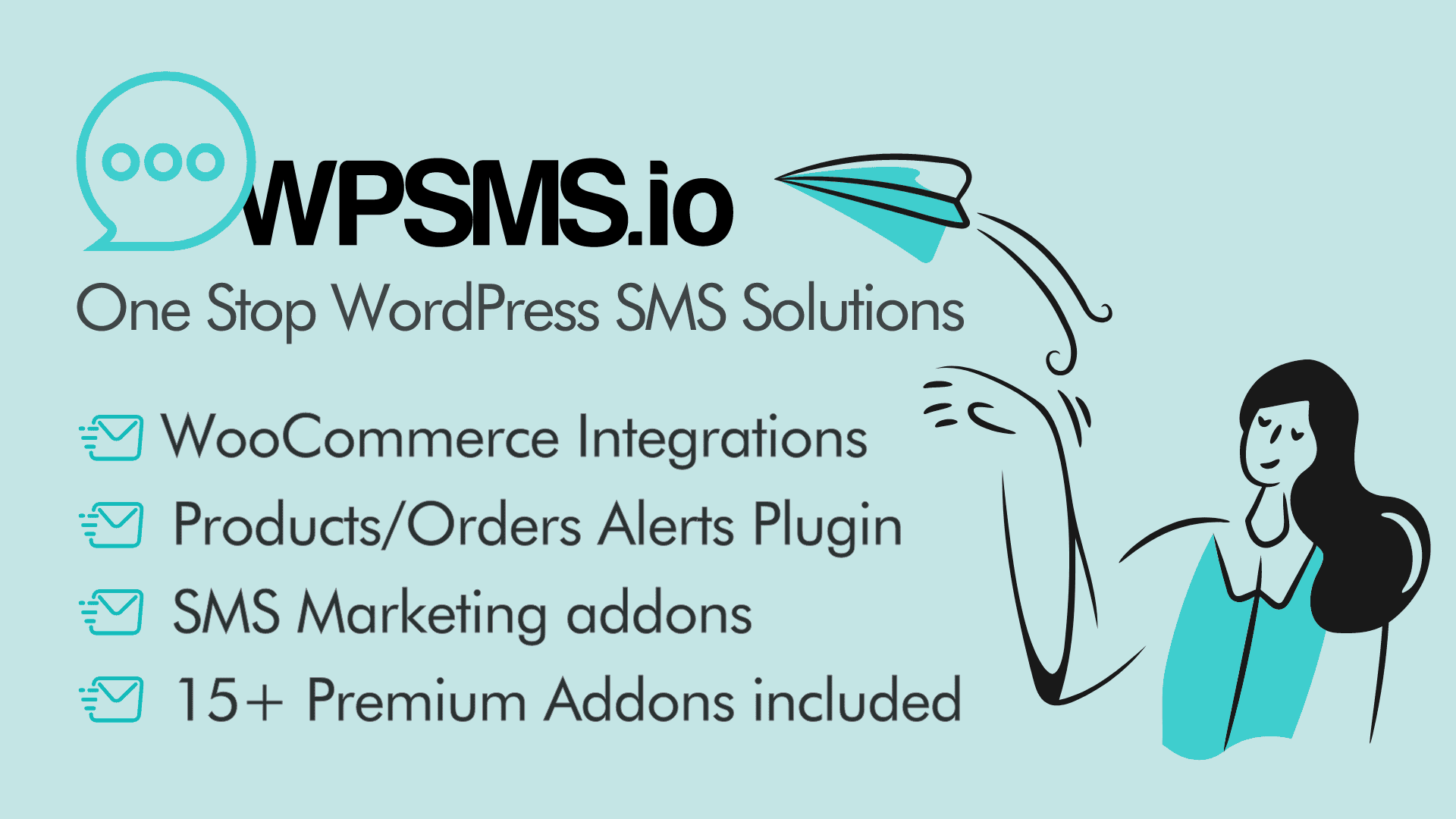 WPSMS.IO Bundle - LIFETIME
Full Access to the WPSMS Pro and the Addons bundle.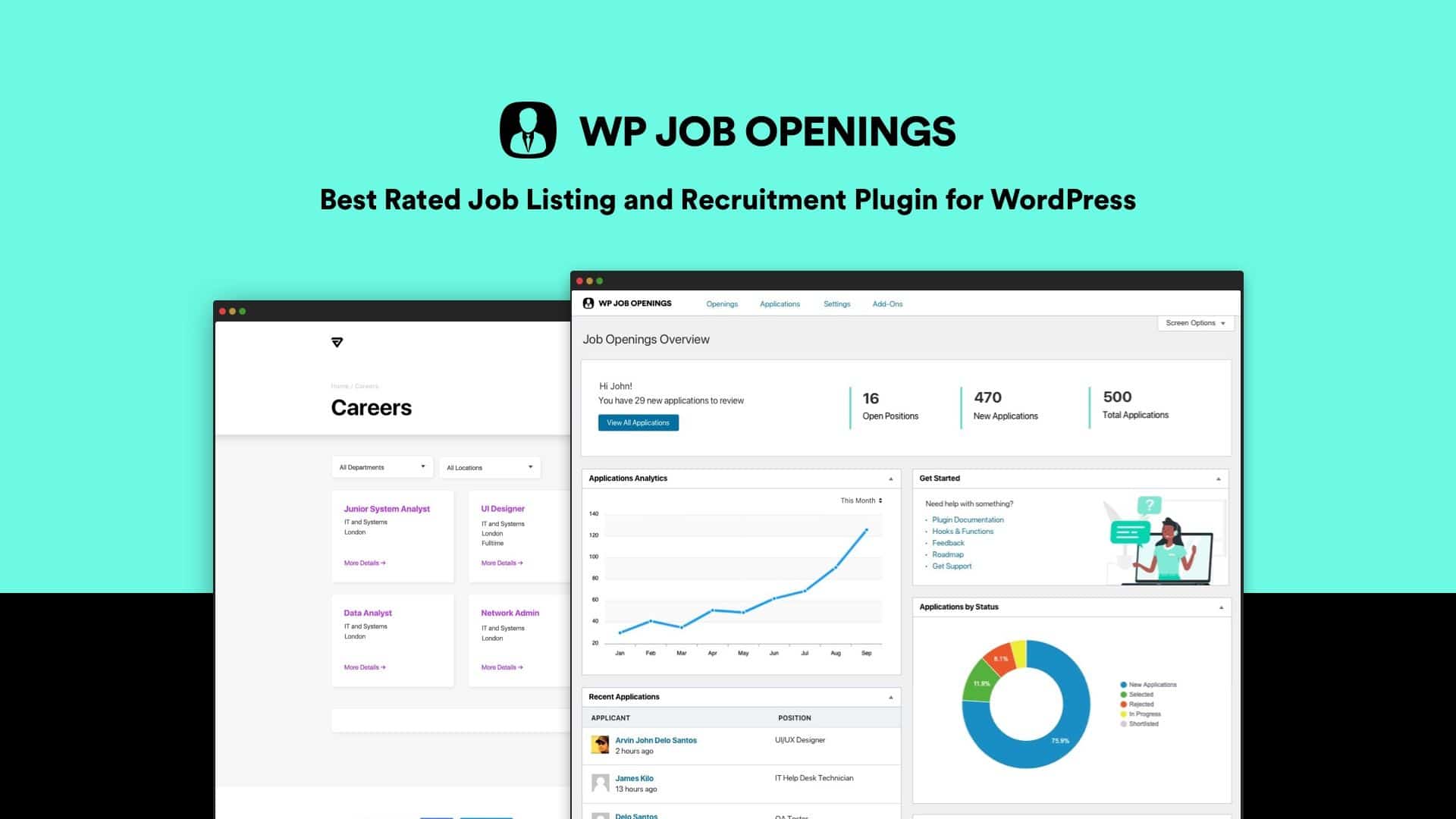 WP Job Openings is the best rated job listing and recruitment plugin.

All In One Invite Codes Bundle
Get full control over the registration by enabling invitation-based Registration. Generate a snowball effect by your users!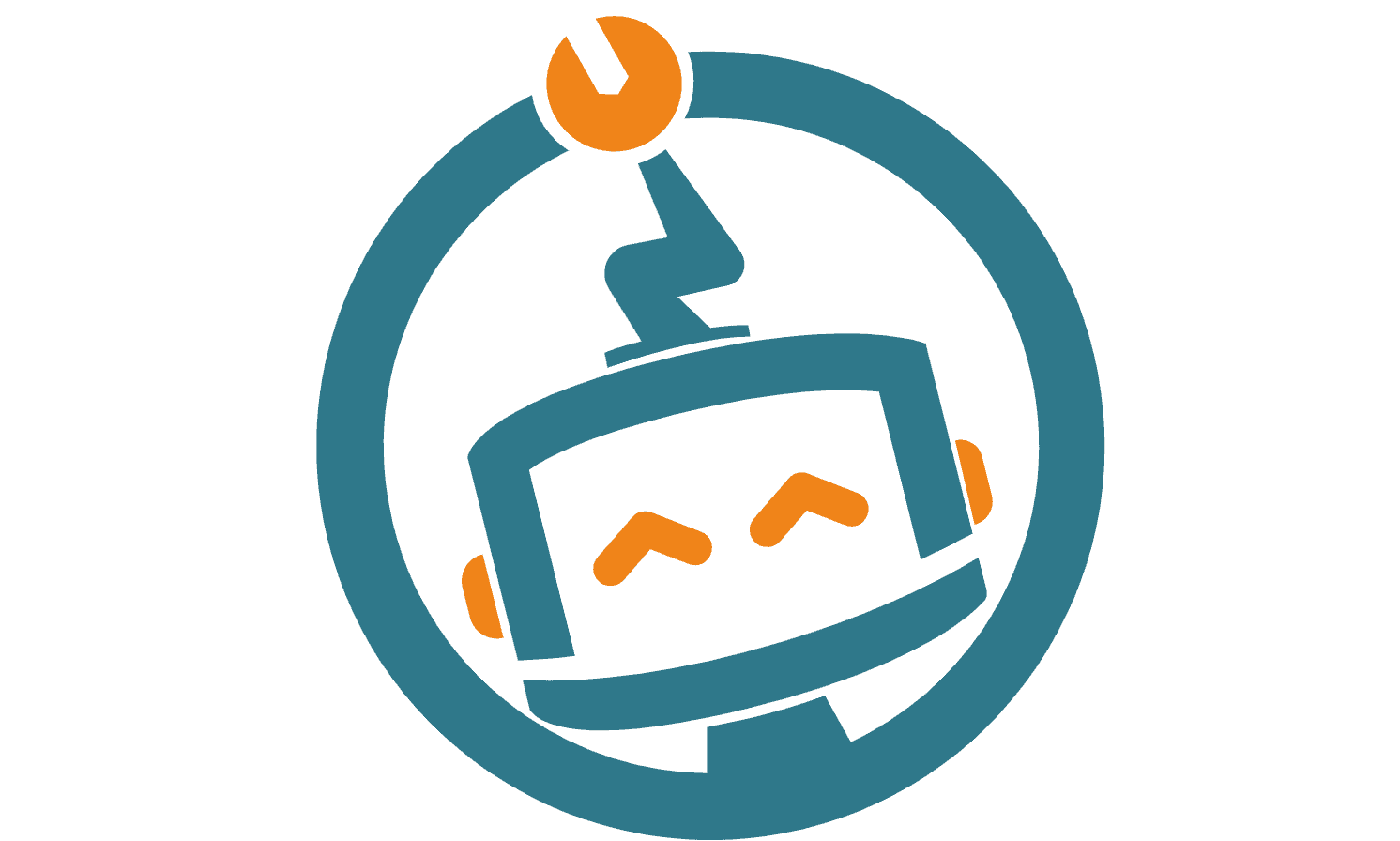 Add dynamic customizable Smart Floating Buttons on your website and boost conversions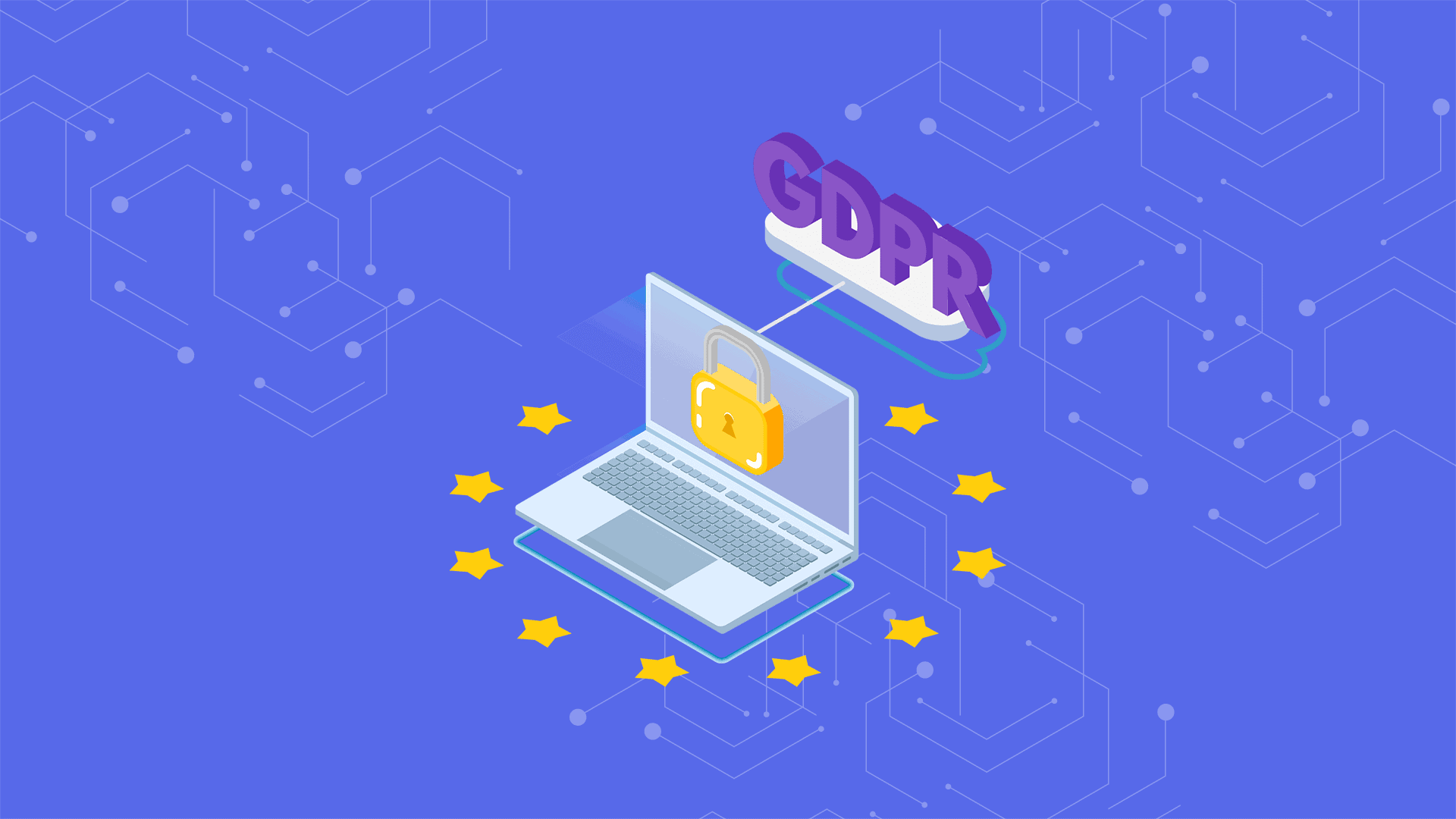 GDPR Compliance & Cookie Consent PRO
Cookie Consent Plugin for a Privacy Policy Regulation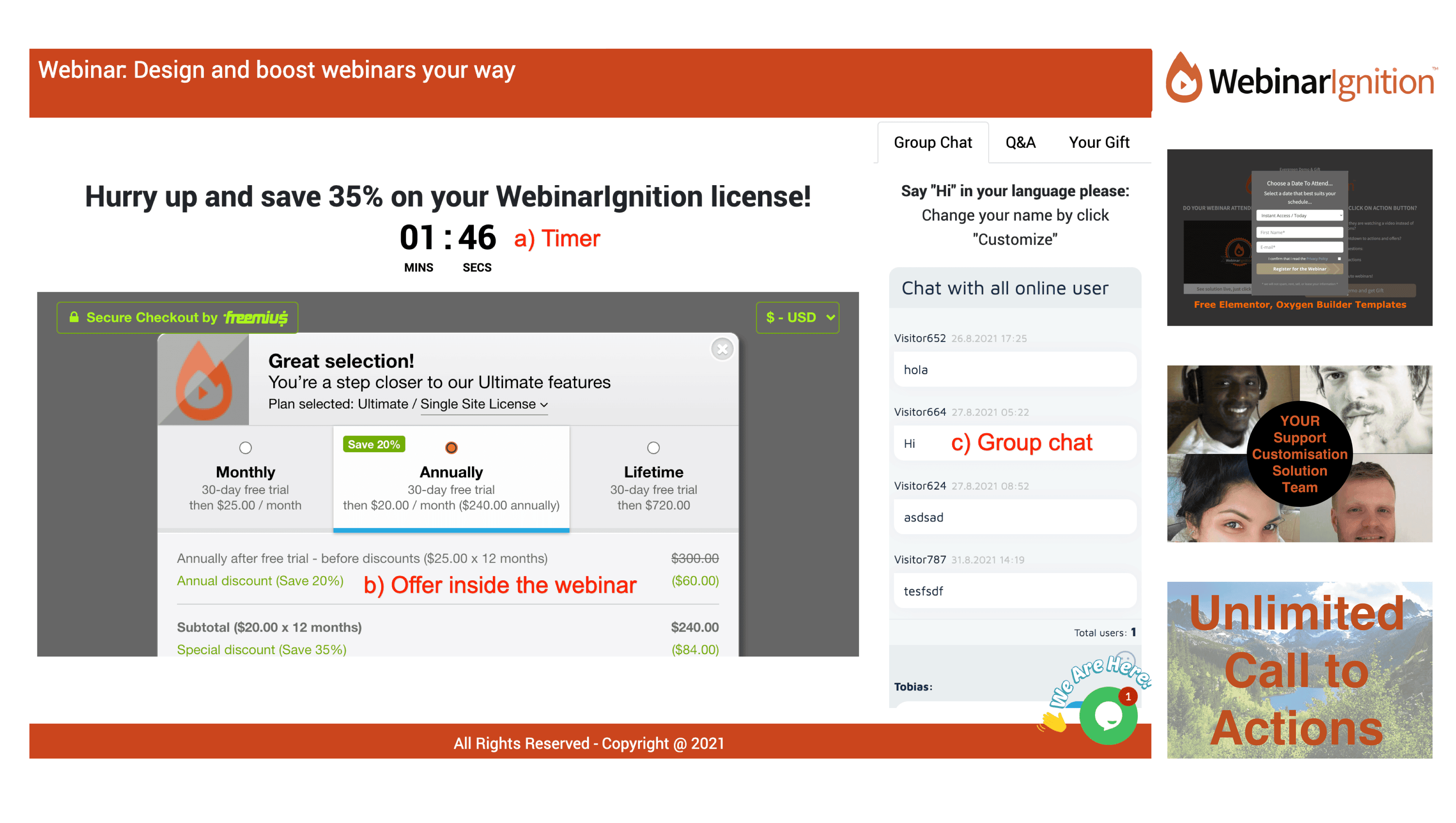 The only Webinar plugin which has unlimited CTAs inside the webinar room. So you can sell, quote, poll, get appointments,…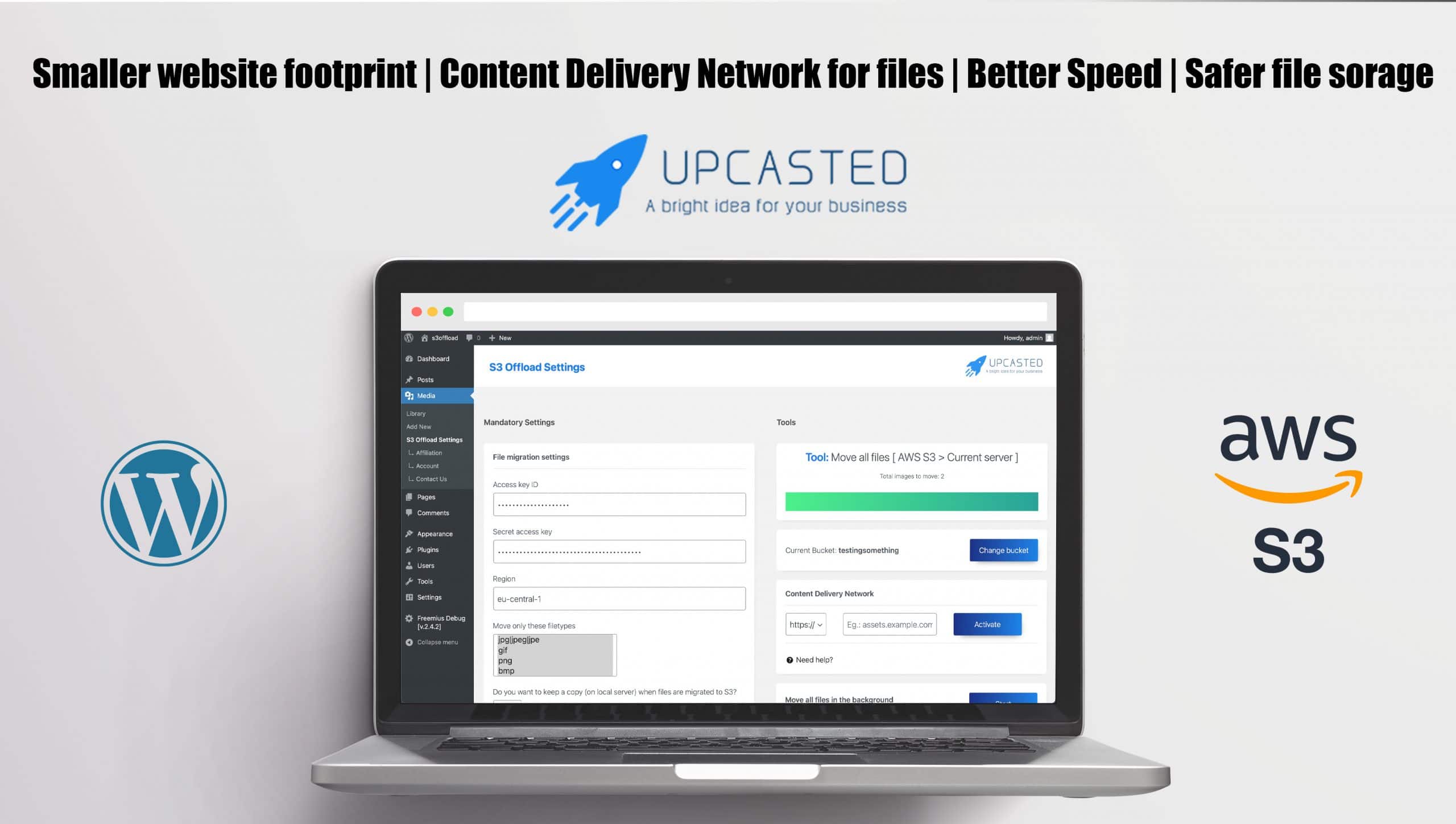 Seamless sync between your WordPress Media Library and AWS S3 now in a top notch WordPress plugin with no limitations.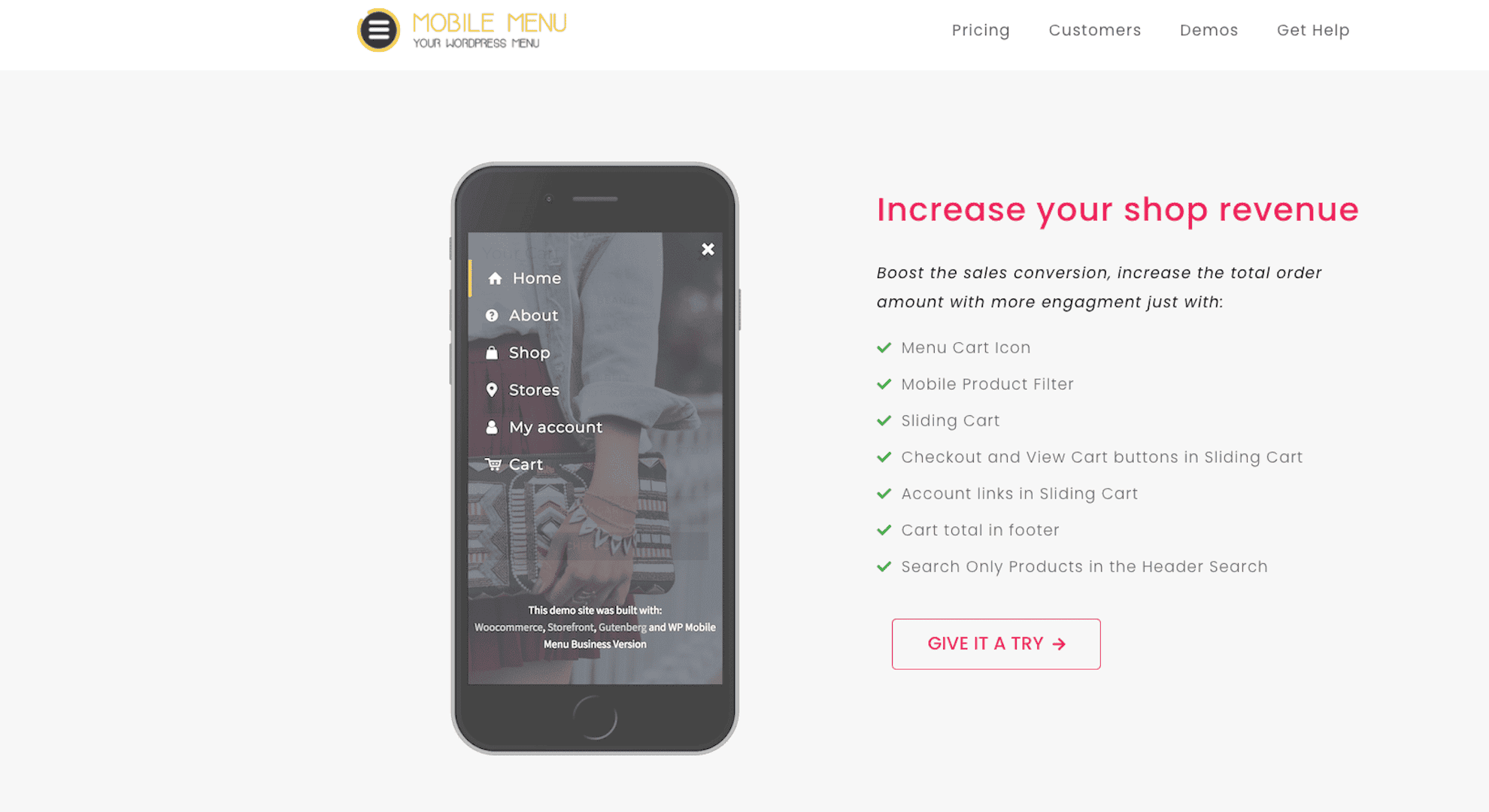 WP Mobile Menu is an easy to use WordPress responsive mobile menu. Keep your mobile visitors engaged.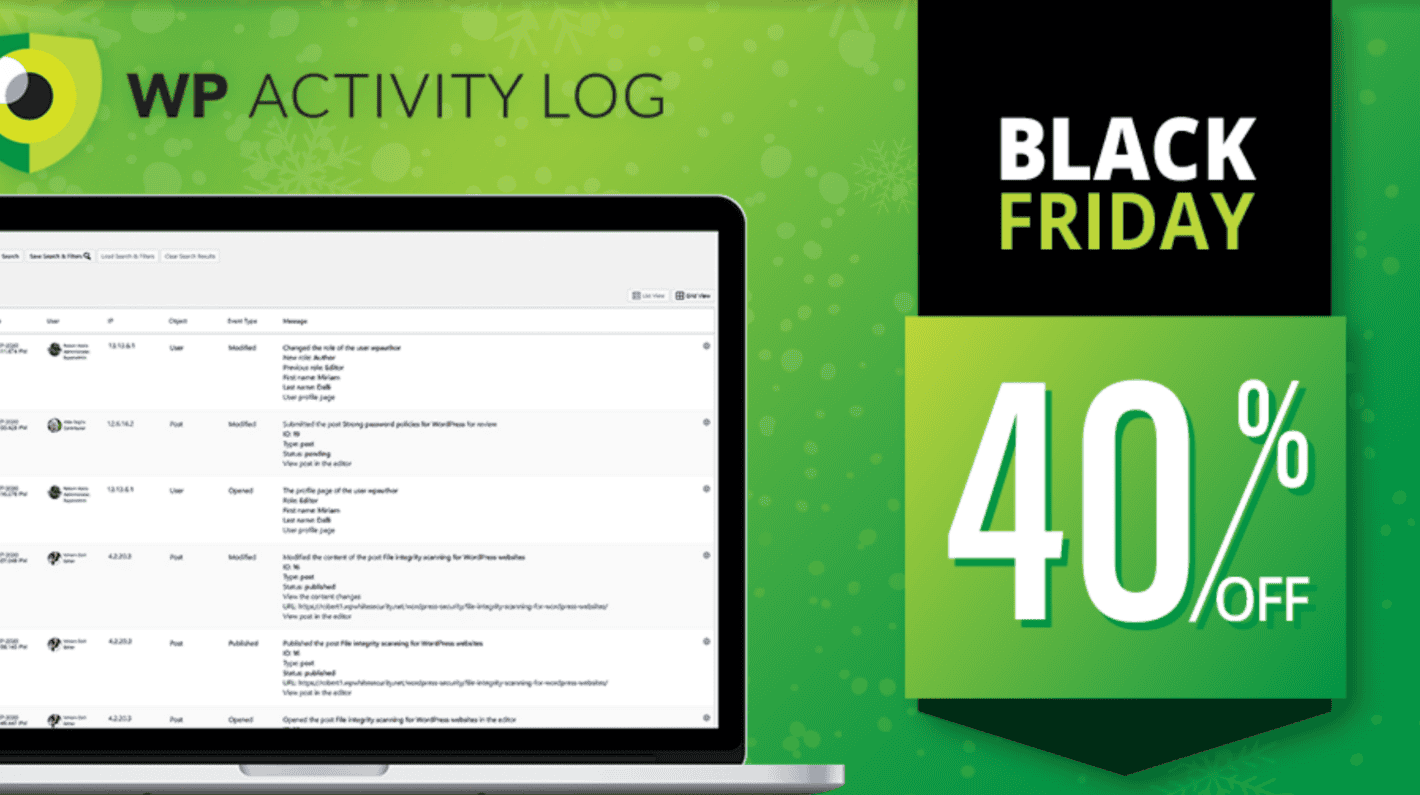 WP Activity Log is the #1 user-rated activity log plugin for WordPress, with more than 100,000 active installations.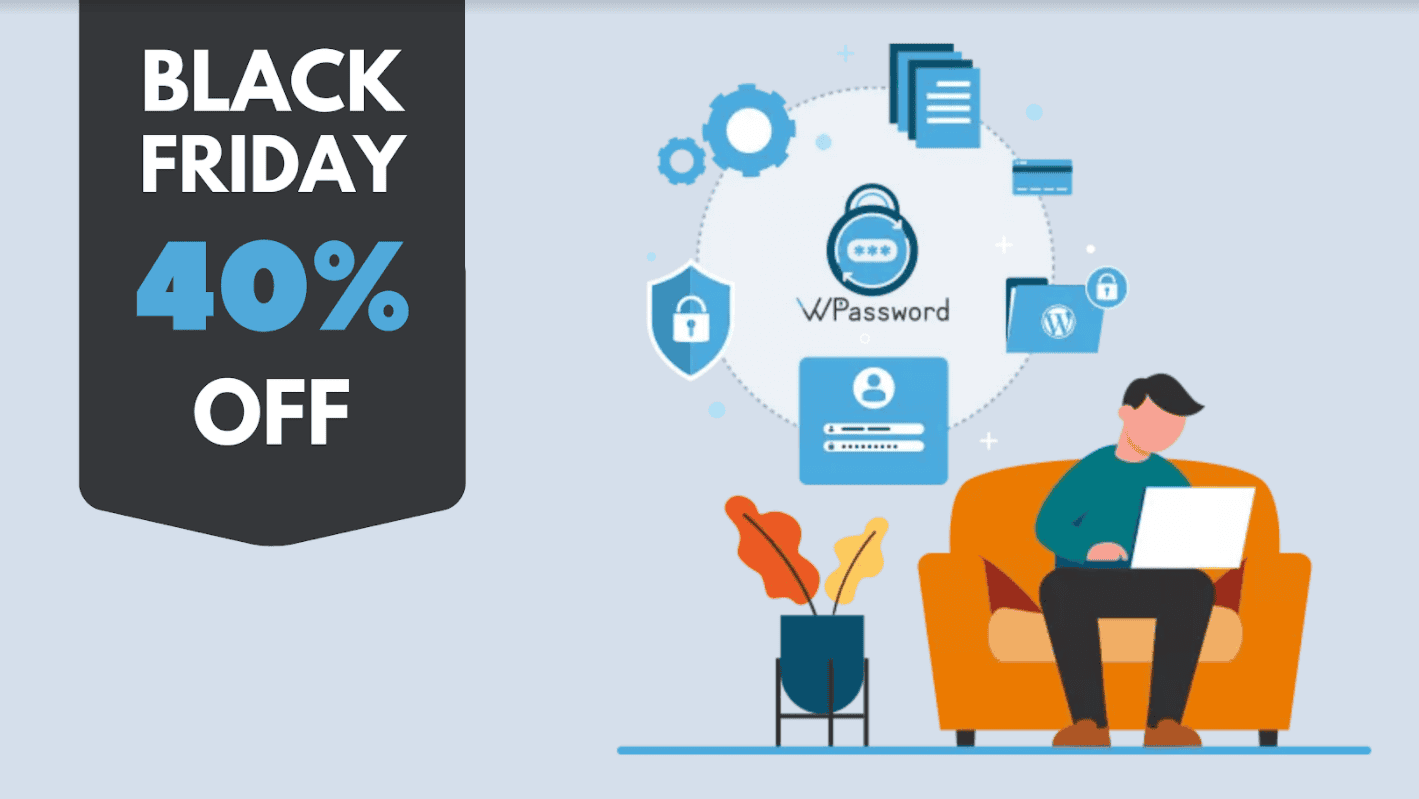 The plugin enables you to easily configure strong password policies for your WordPress website and multisite network.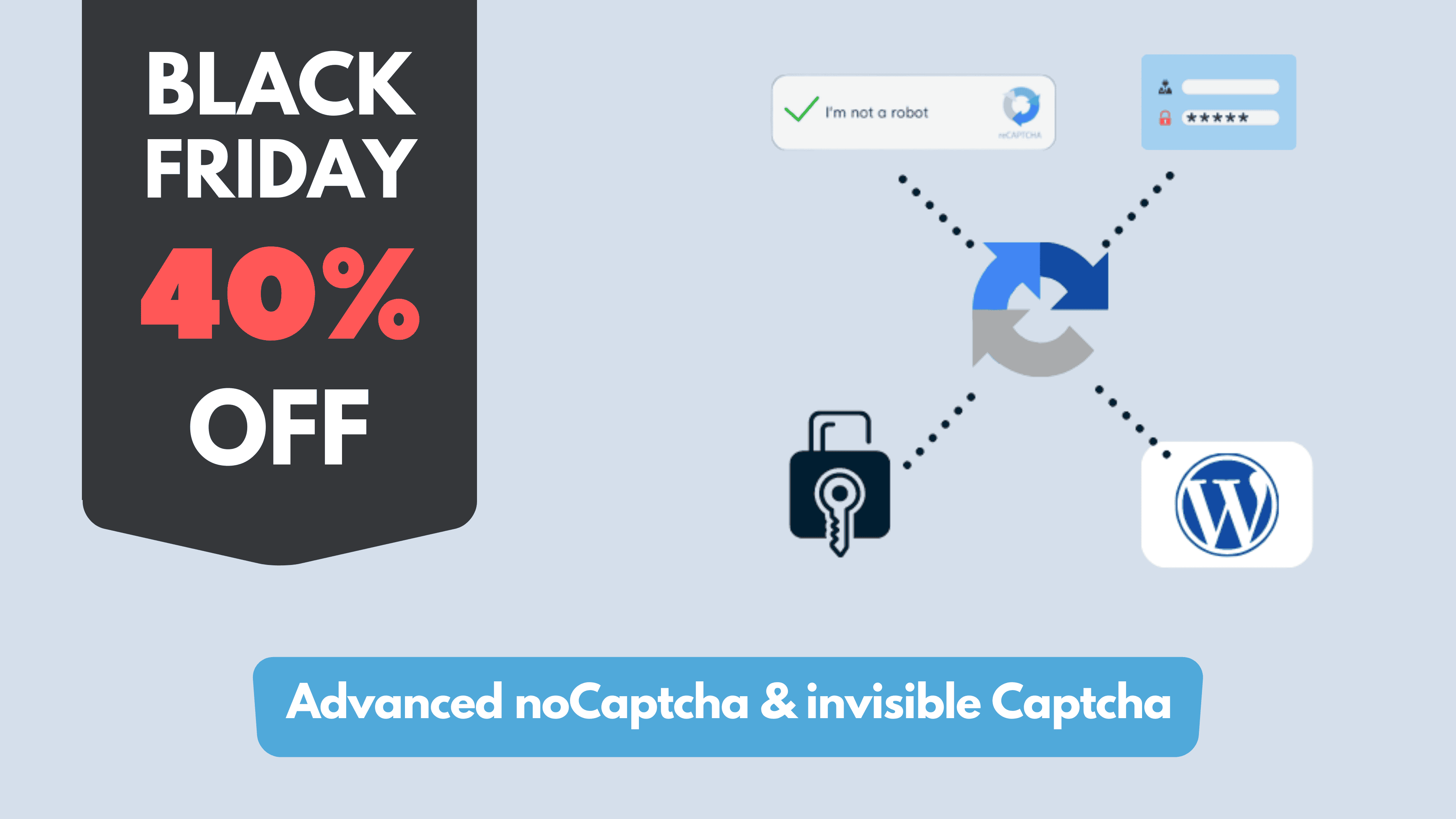 Advanced noCaptcha & invisible Captcha
Improve the security of your WordPress logins and forms and block spambots from flooding your website.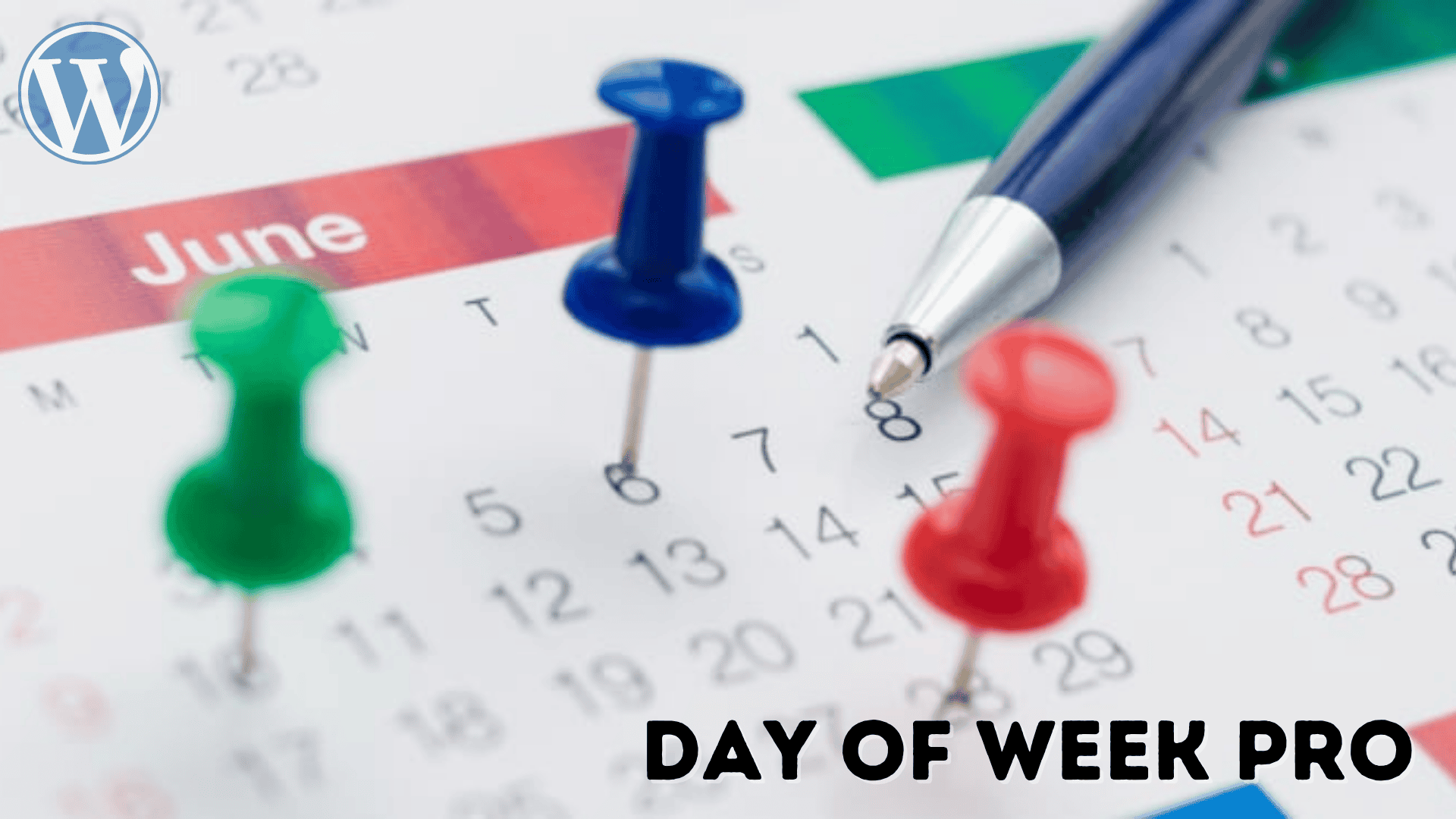 Day of Week Pro allows you to show content based on the day of the week.Can show custom content or specific posts or pages.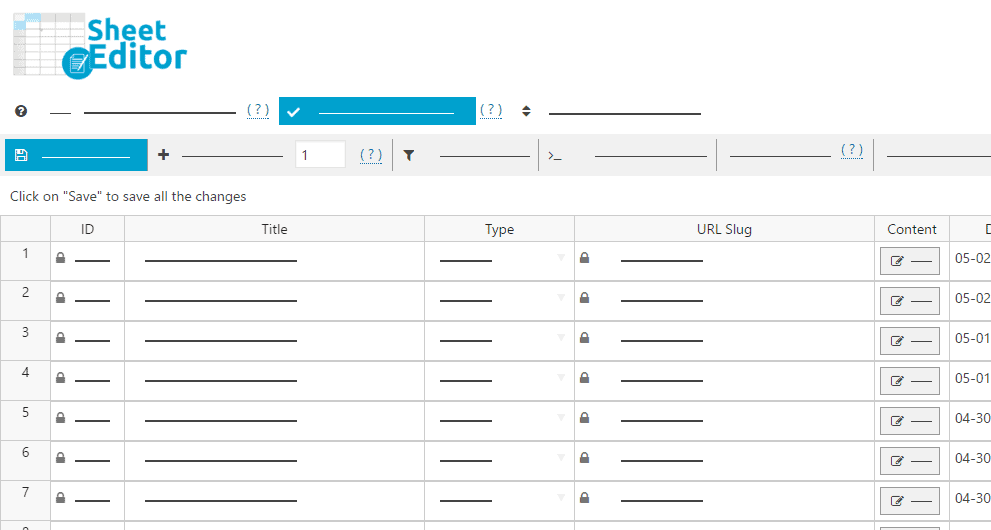 Manage and bulk edit posts, pages, products, users, taxonomies, etc. Edit in Excel or Google Sheets or in wp-admin.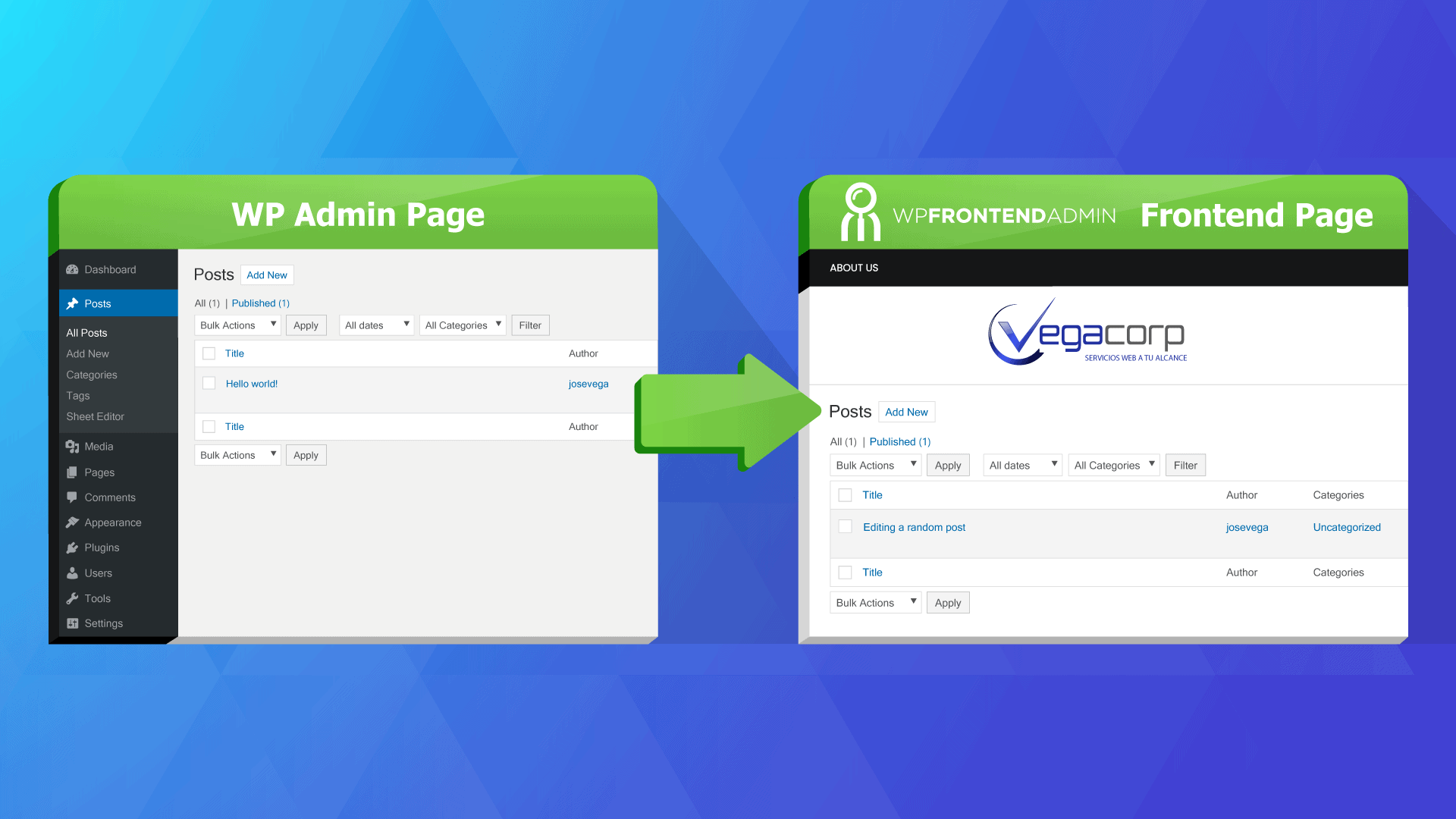 Create custom dashboards with your own design using any page builder, useful for clients, multisite networks/WaaS, etc.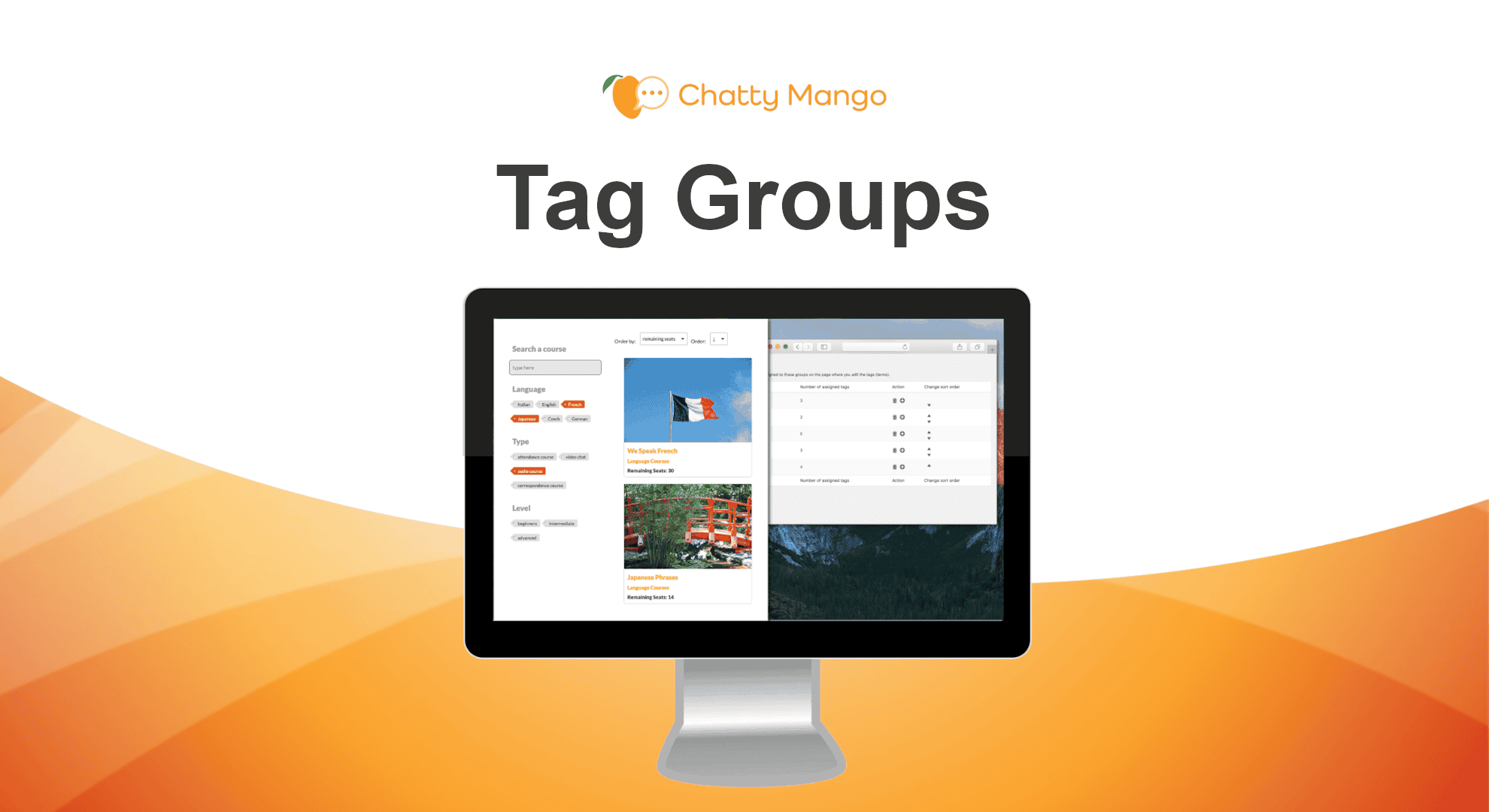 Tag Groups gives you all you need to organize your WordPress posts with tags and make them easily searchable.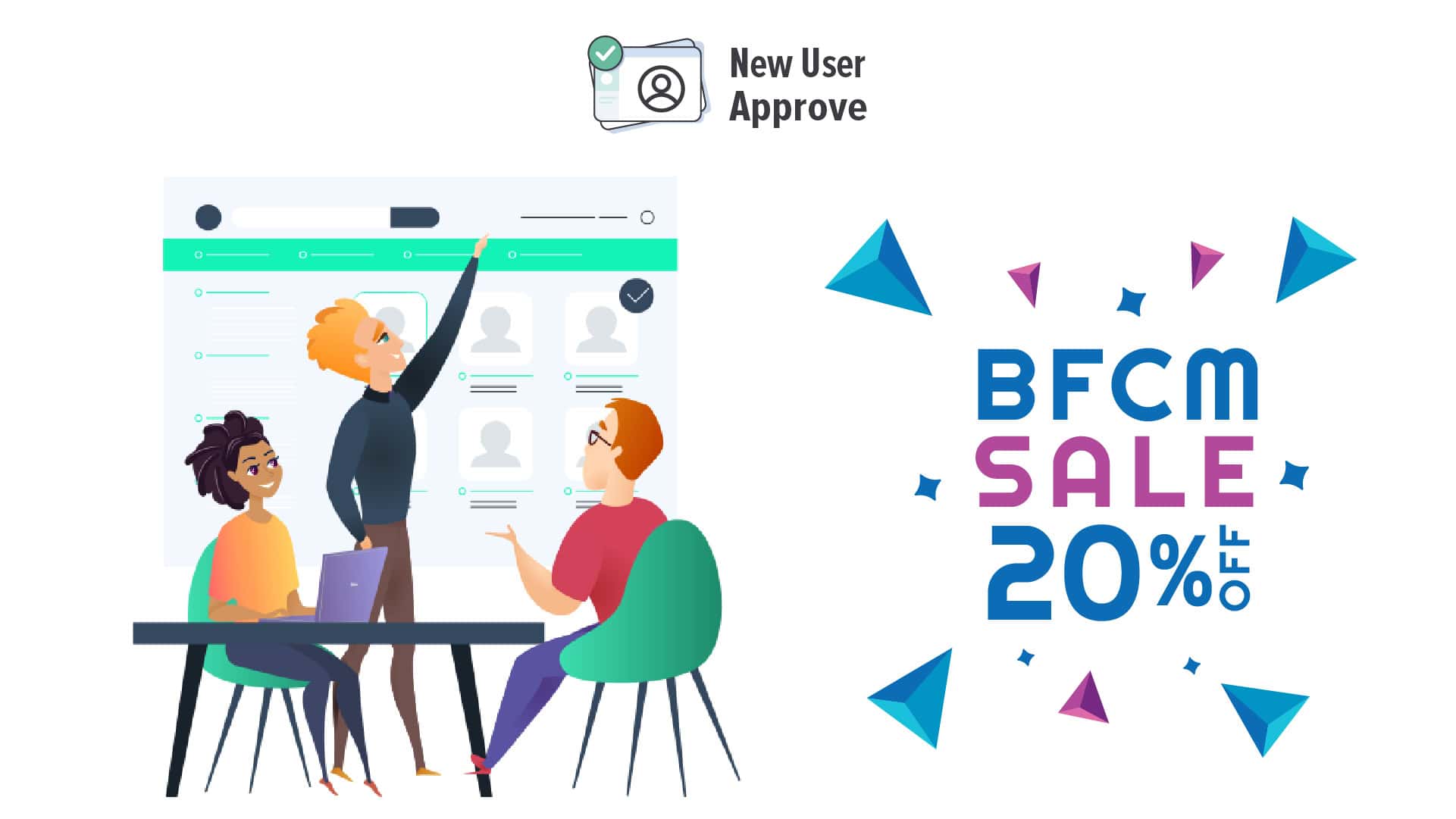 User registration requests and send approval or rejection emails with customized messages.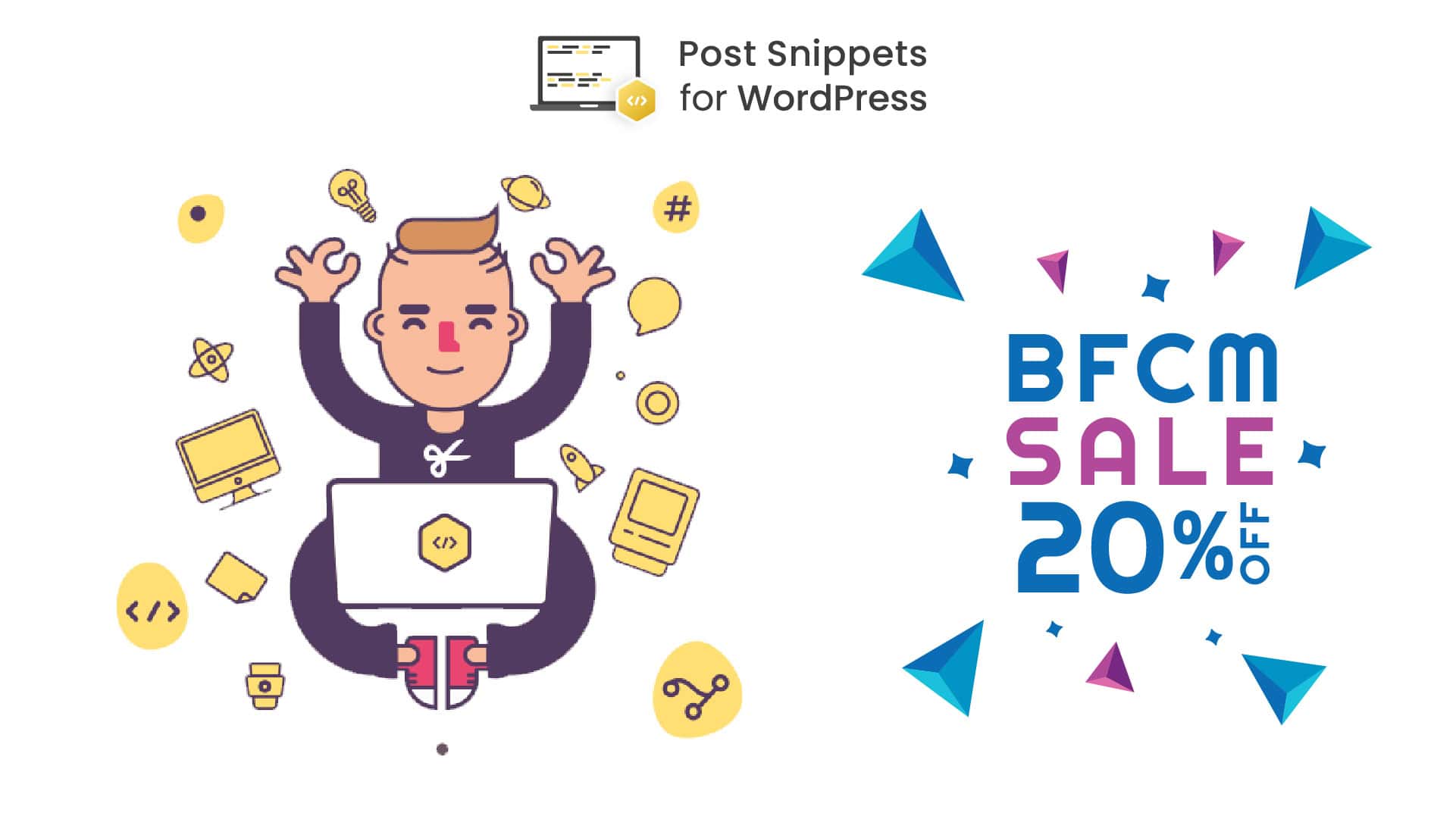 Build a library with snippets of HTML, PHP code, or reoccurring text that you can reuse in your posts and pages.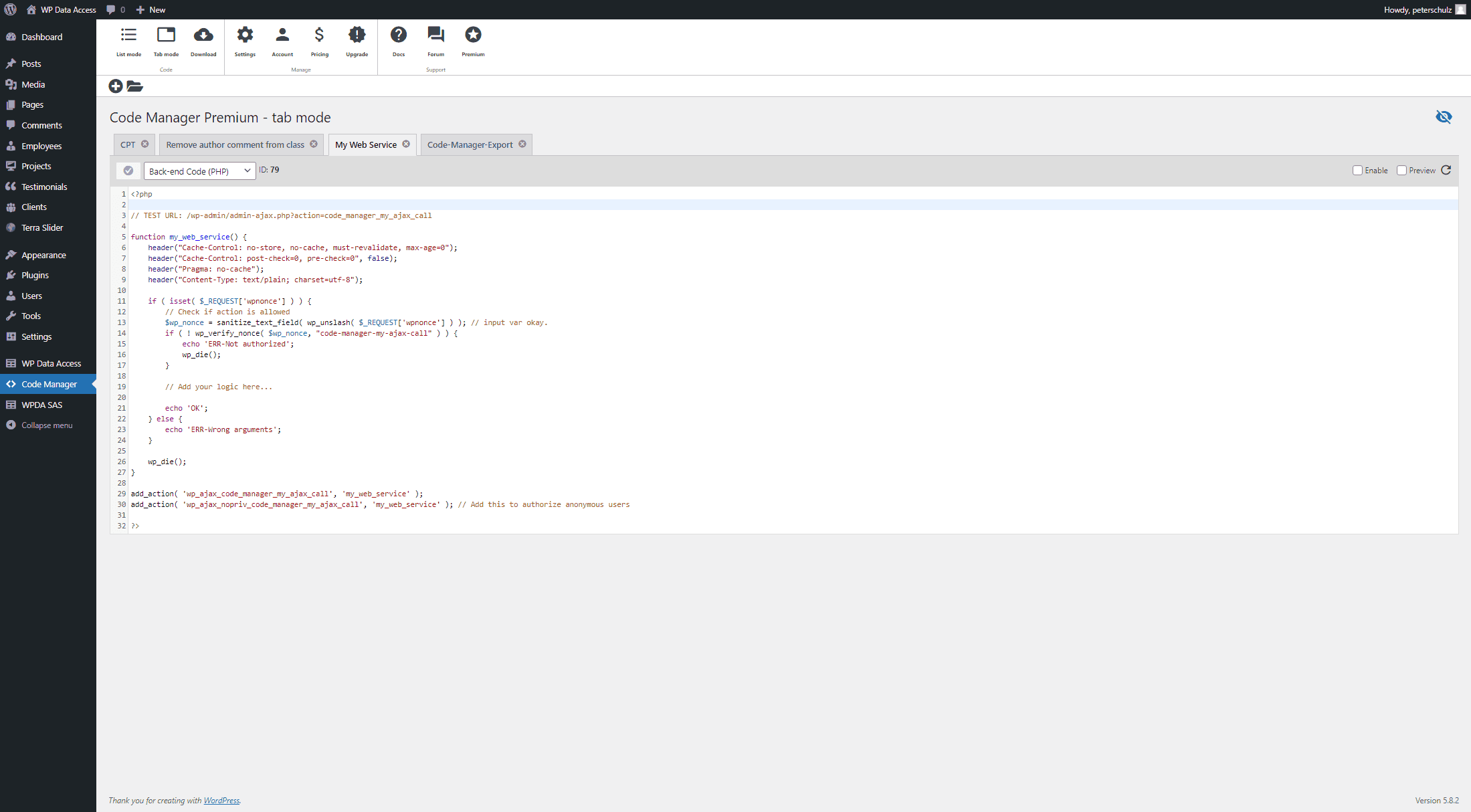 The Code Manager allows WordPress users to write, test and deploy PHP, JavaScript, CSS and HTML code blocks from the dashboard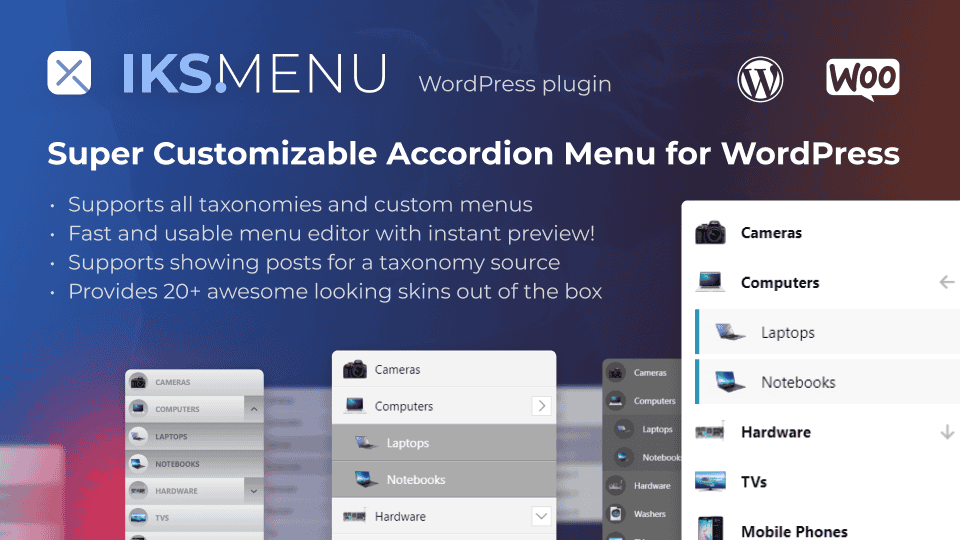 Iks Menu - Customizable Accordion Menu
WordPress plugin that provides powerful customizable system and has loads of settings for creating WordPress accordion menus.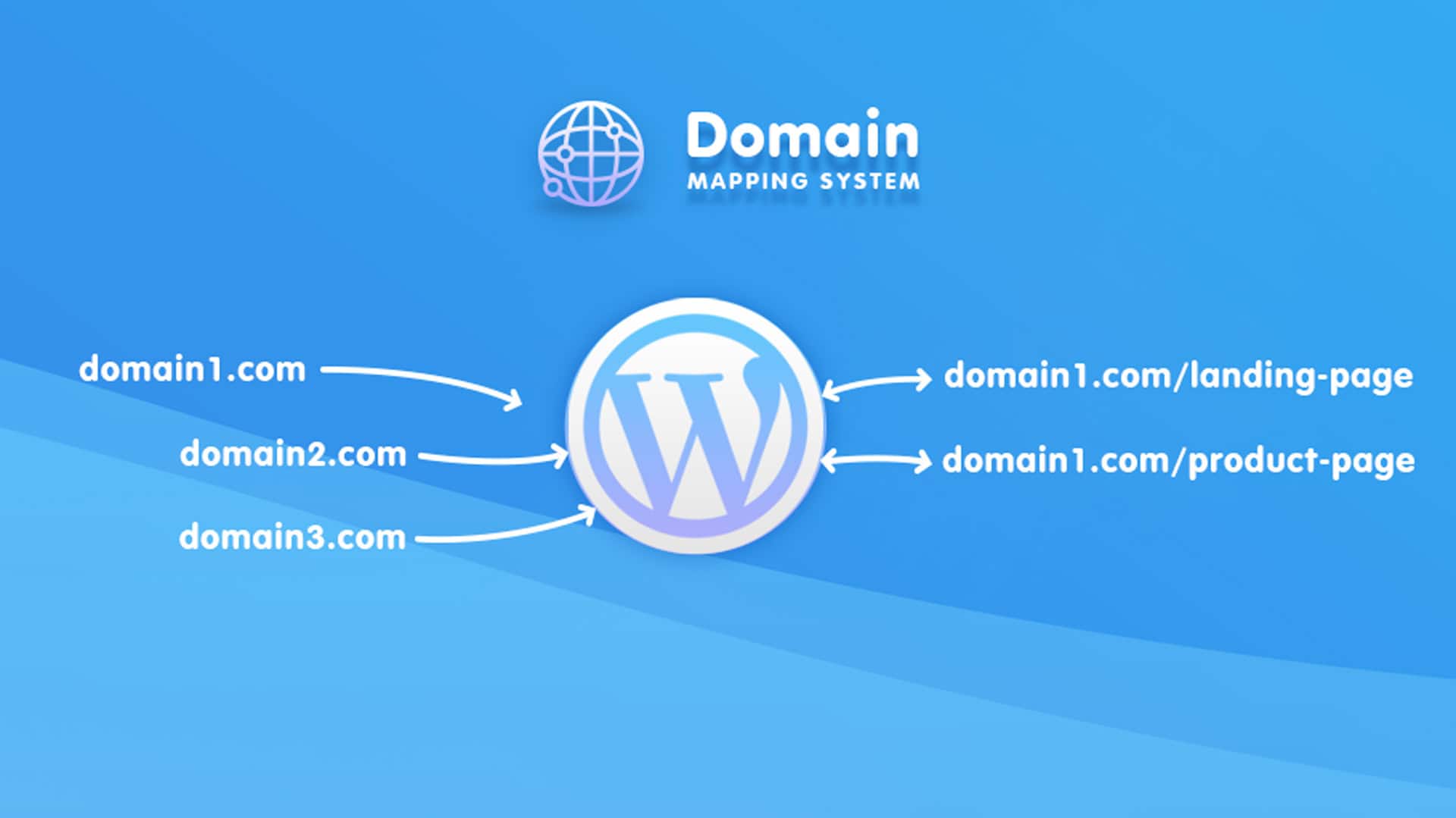 Domain Mapping System lets you easily manage multiple domains in a single WordPress site.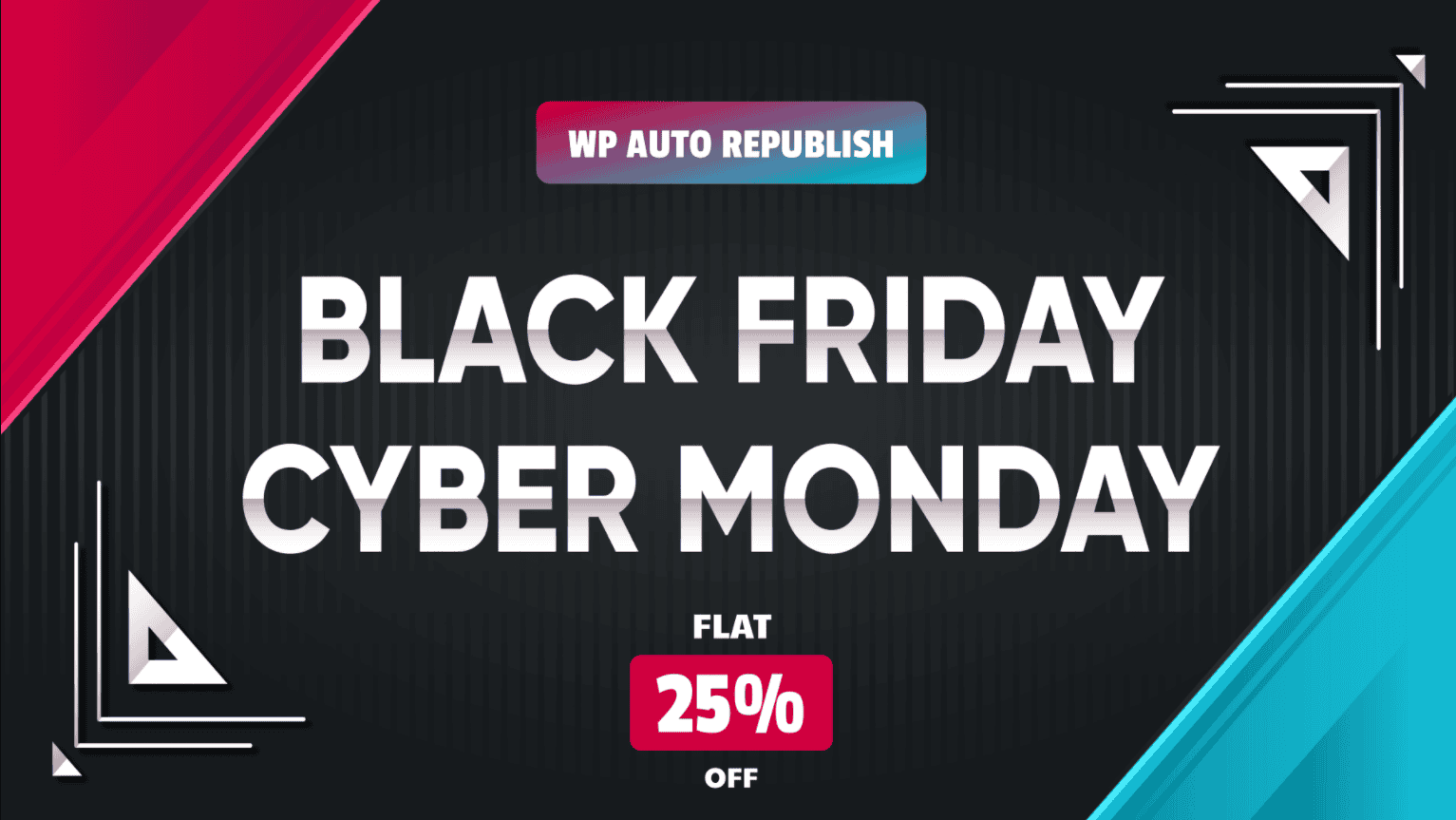 This plugin helps revive old posts by resetting the published date to the current date and share them to Social Media.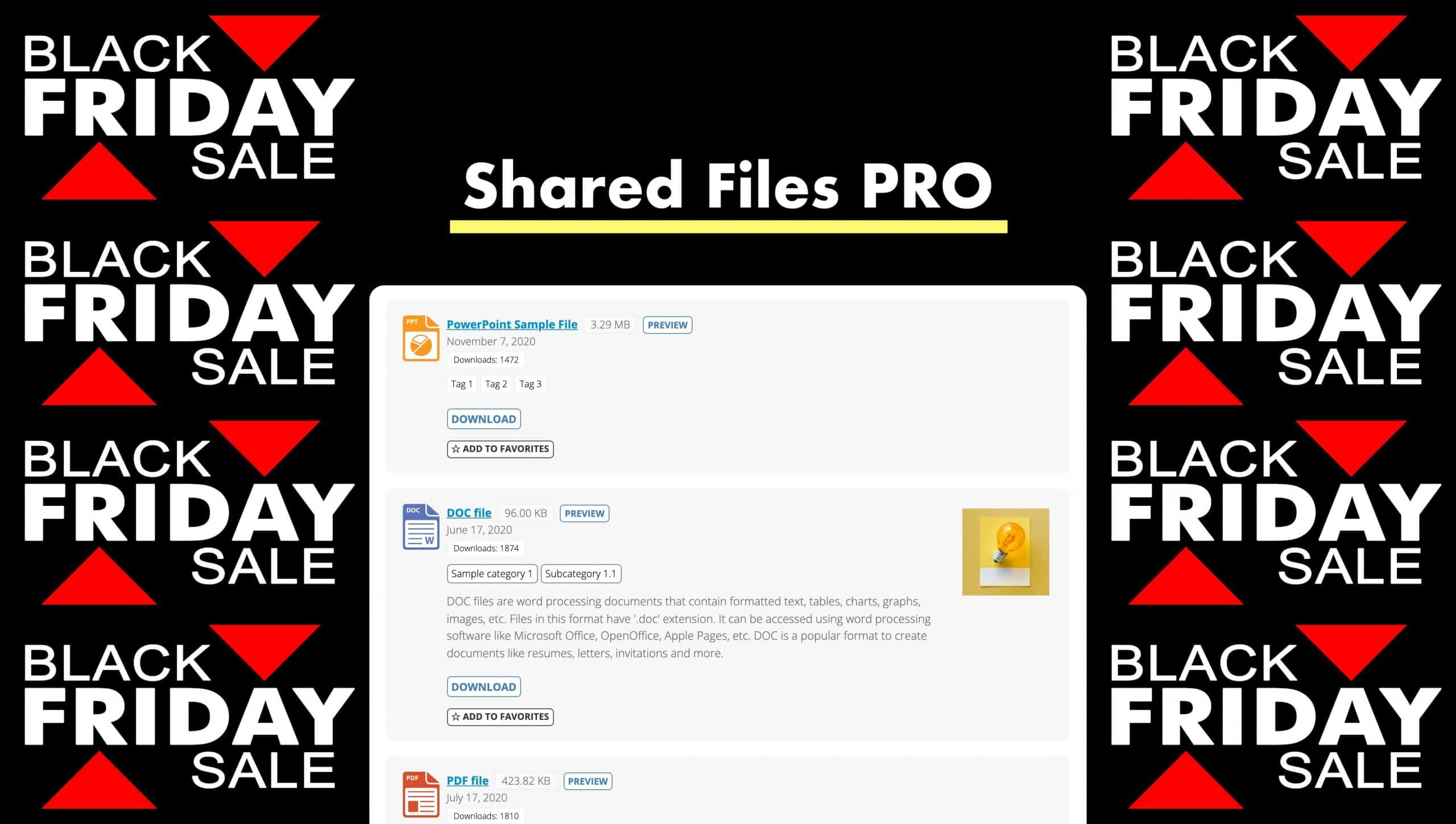 Shared Files PRO provides an easy way to list and upload files on your WordPress site.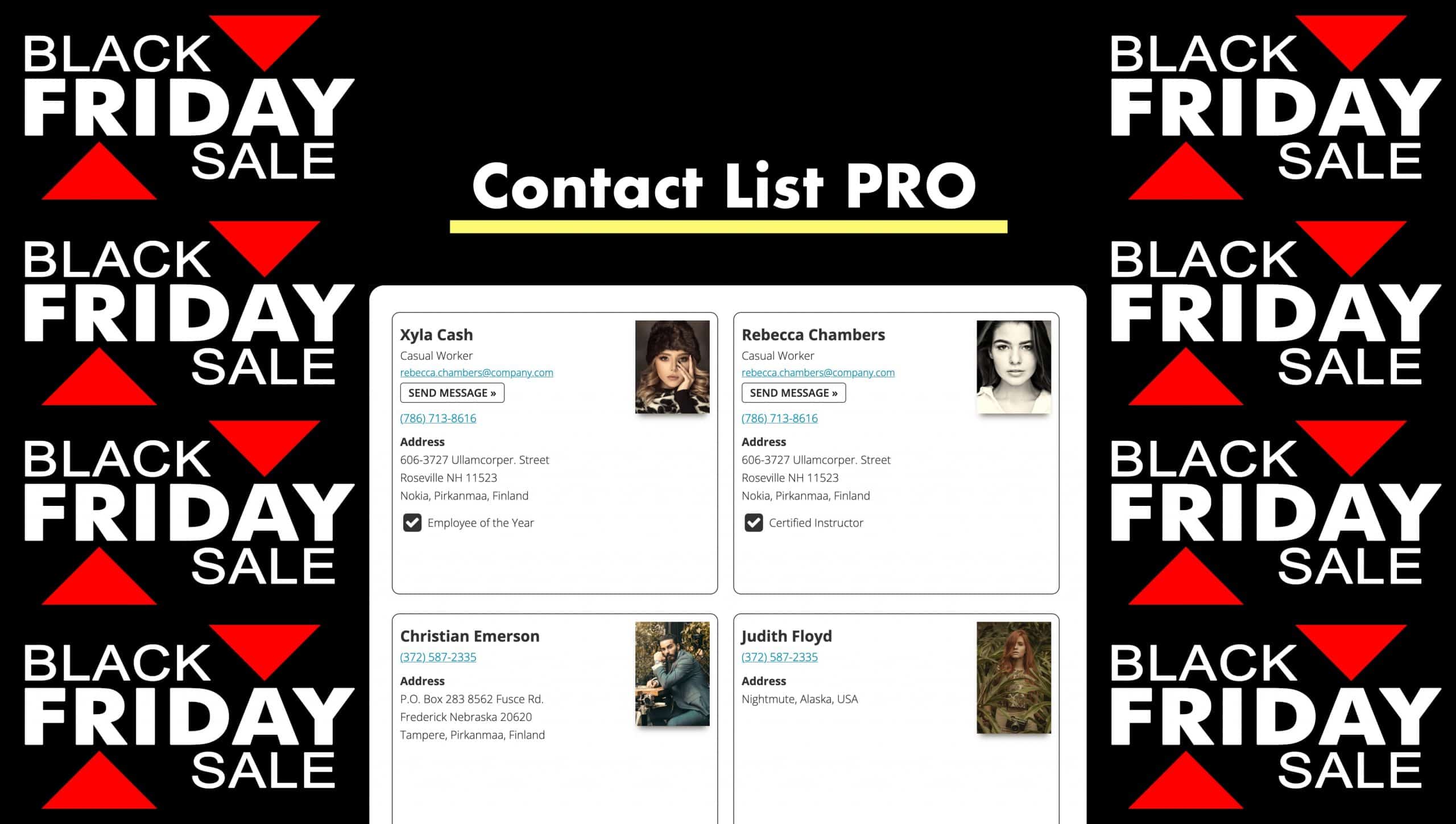 Contact List PRO provides an easy and feature-rich way to list contacts on your WordPress site.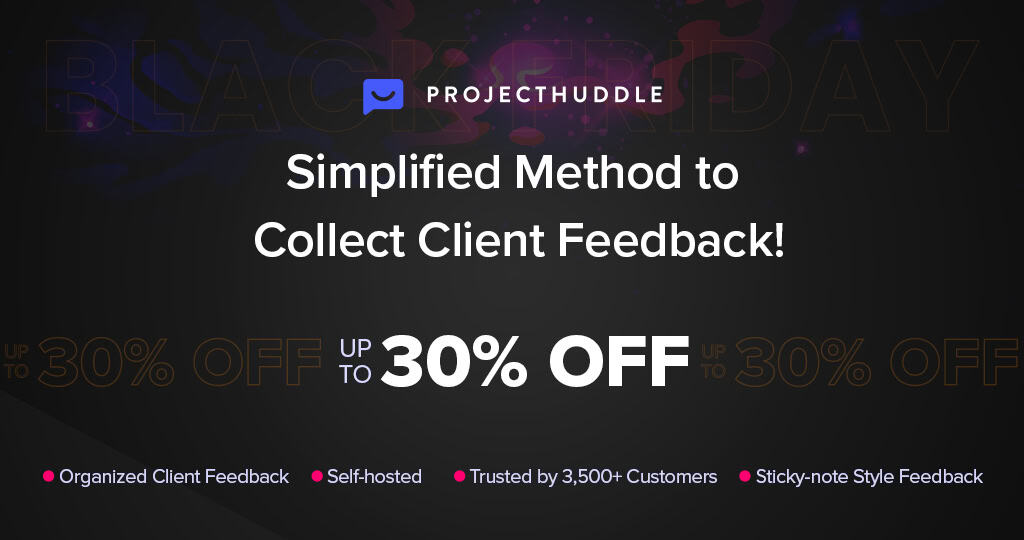 Project Huddle simplifies feedback with a sticky note-like system to revolutionize how agencies collaborate on website design!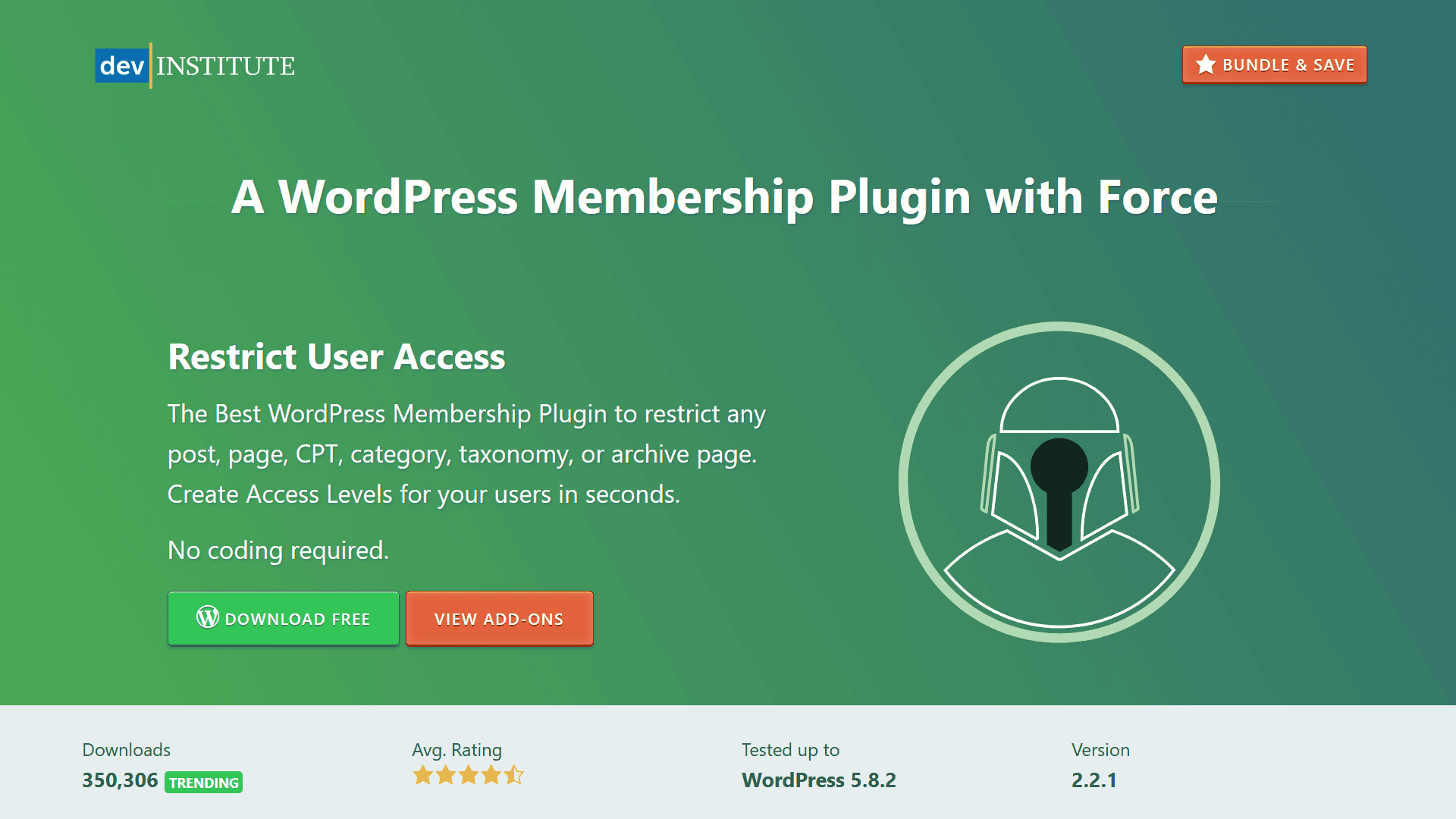 WordPress Membership Plugin - Restrict User Access Bundle
Project Huddle simplifies feedback with a sticky note-like system to revolutionize how agencies collaborate on website design!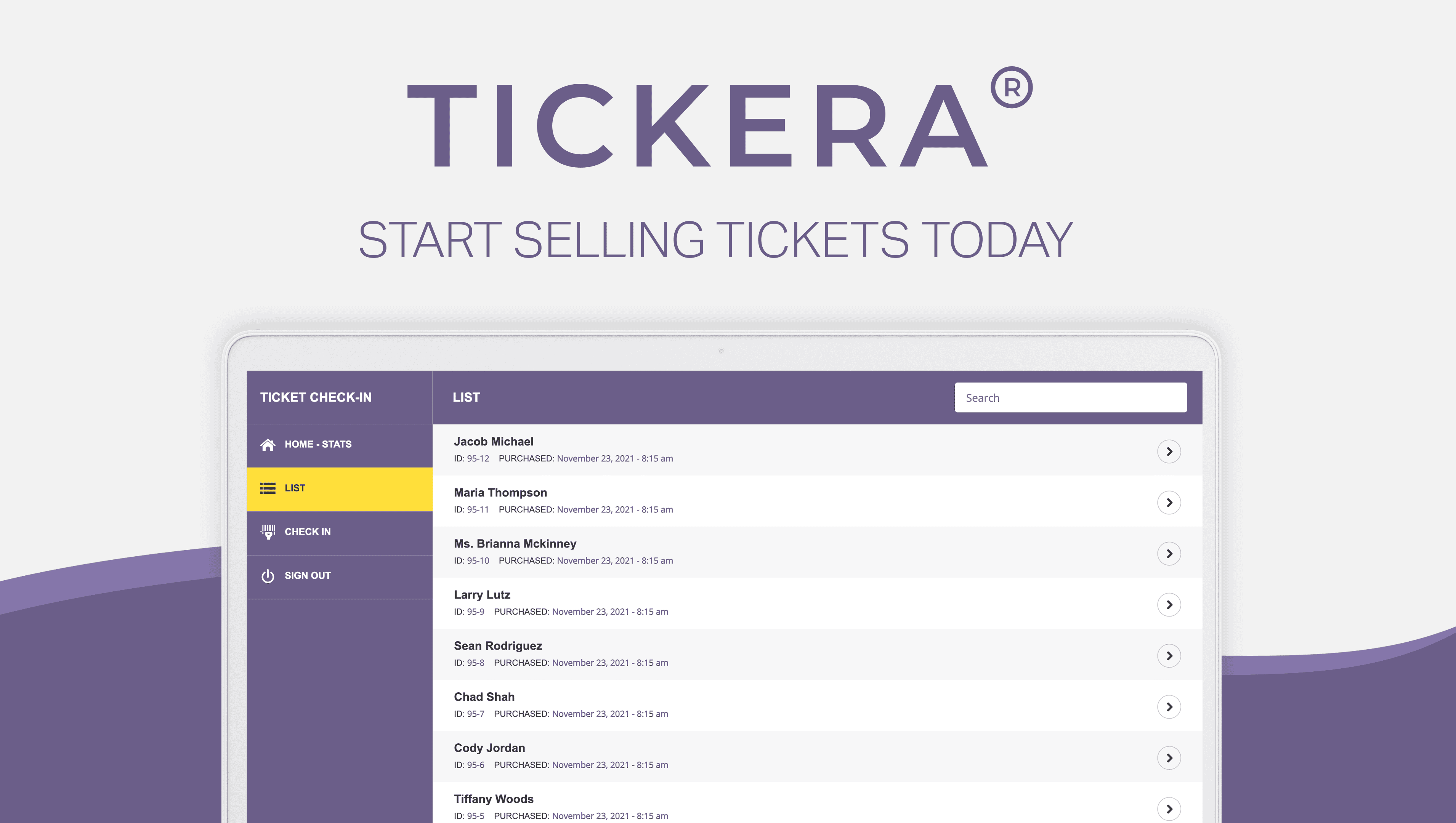 Tickera - Event Ticketing System for WordPress
The best way to sell event tickets with WordPress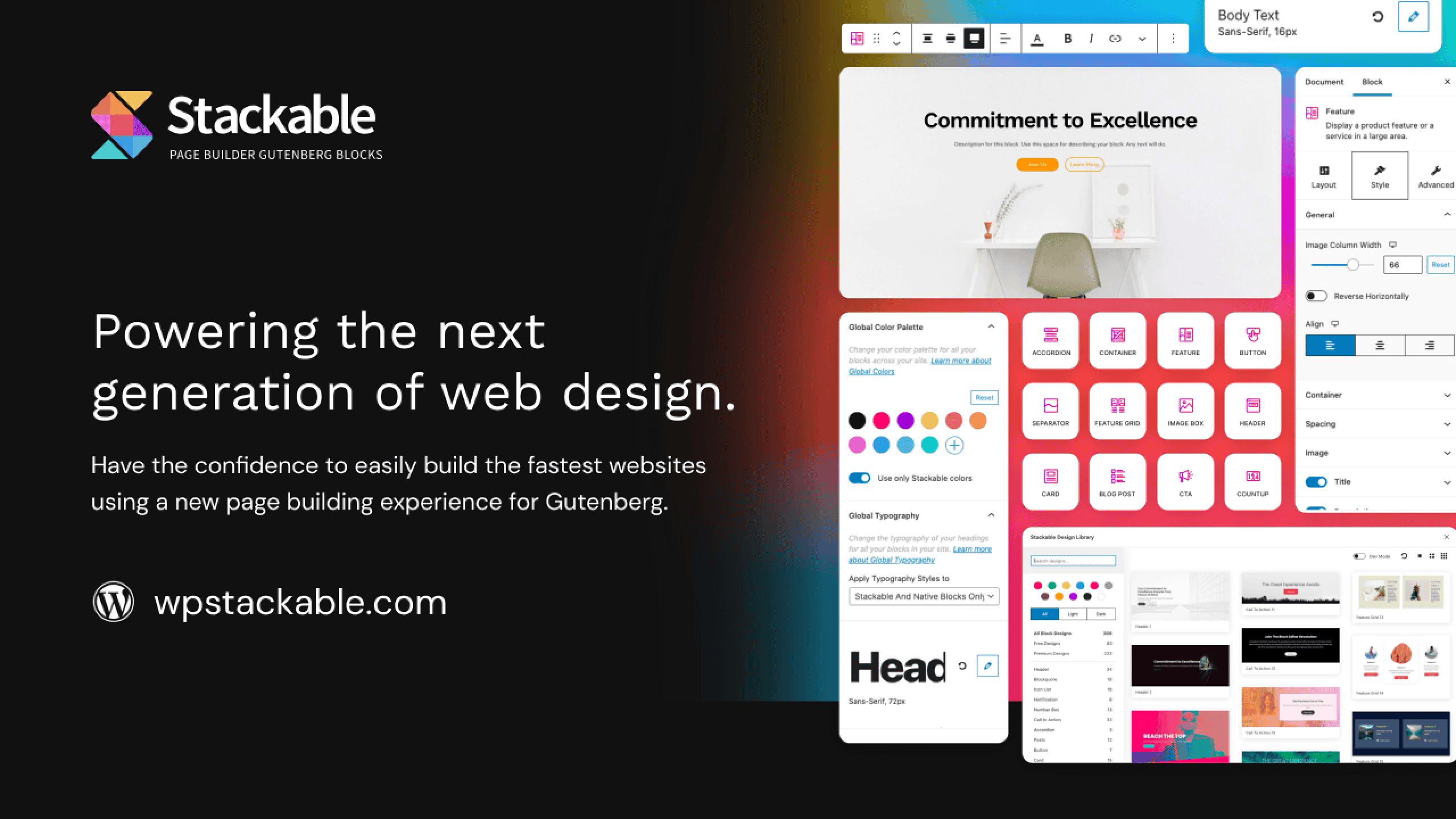 Stackable - Gutenberg Blocks
Stackable Premium – Get Up to 50%Off
Experience the all-in-one solution for creating stunning websites with Gutenberg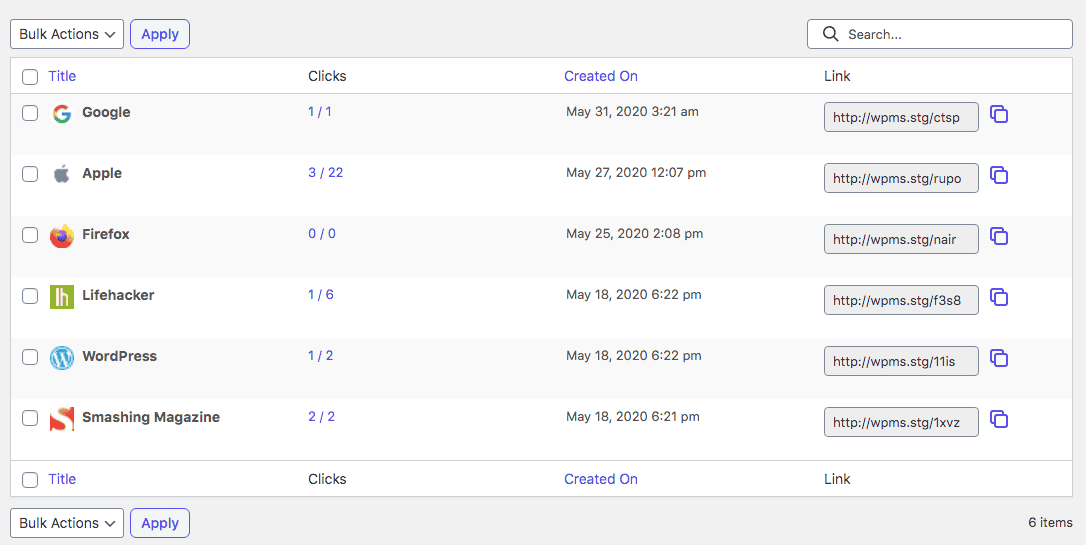 URL Shortify – Simple, Powerful and Easy URL Shortener Plugin For WordPress.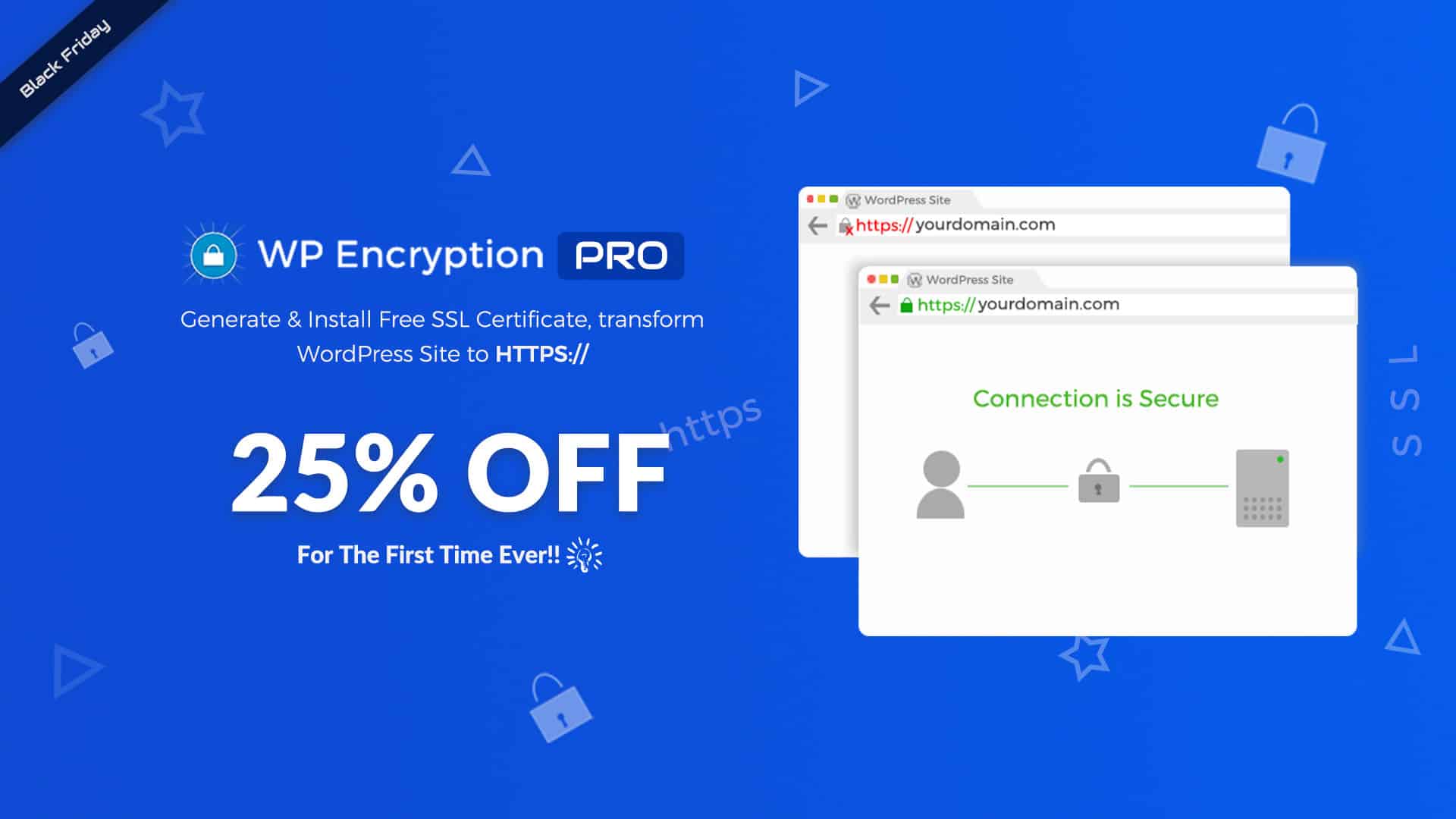 Secure your WordPress site with SSL certificate and transform your site into HTTPS:// like a Pro!
eRoom - Zoom Meetings and Webinar Plugin
Zoom Video Conferencing and Webinars Plugin for WordPress.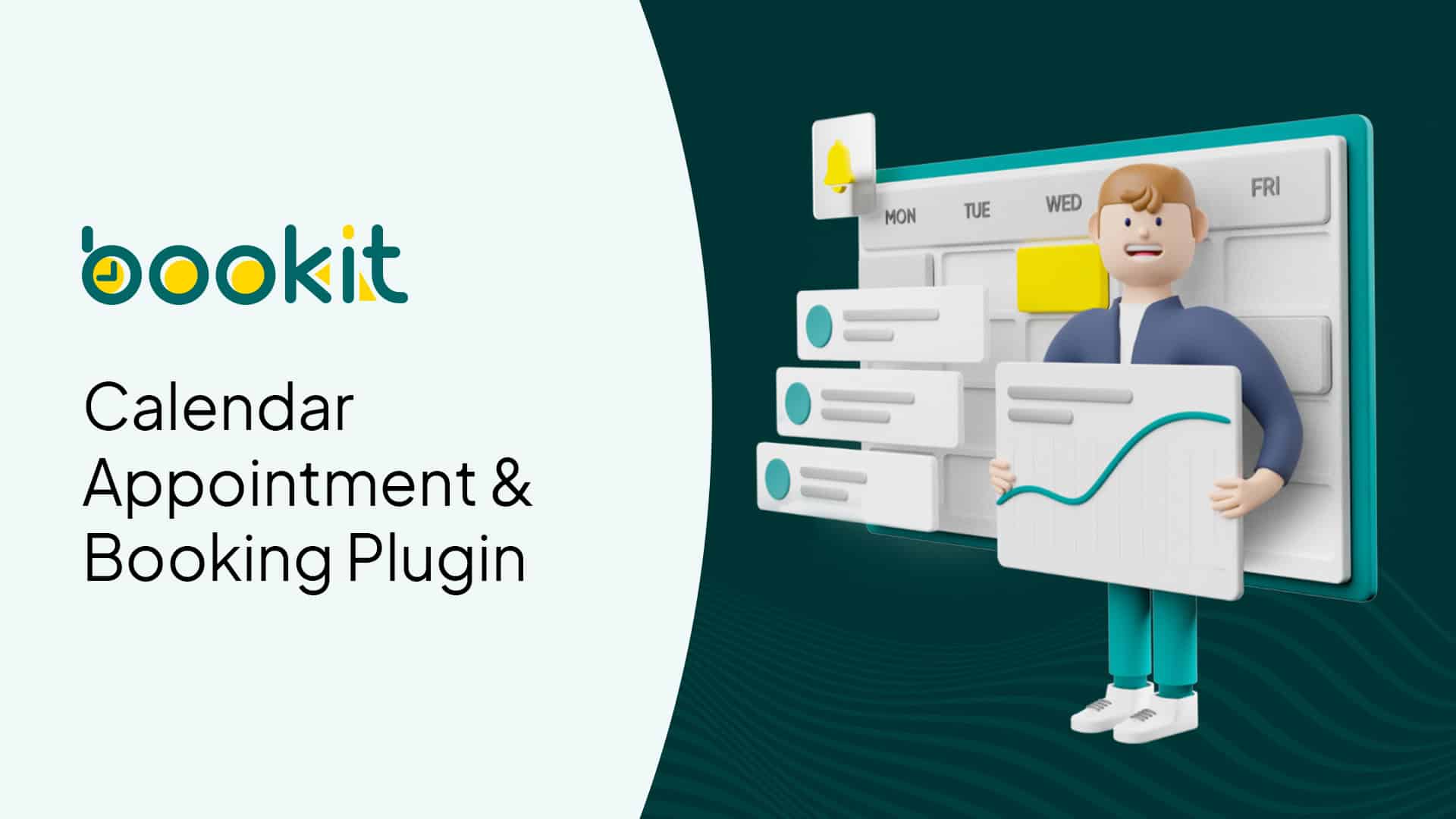 Bookit Online Appointments Plugin
Online Booking Appointments, Events and Meetings plugin.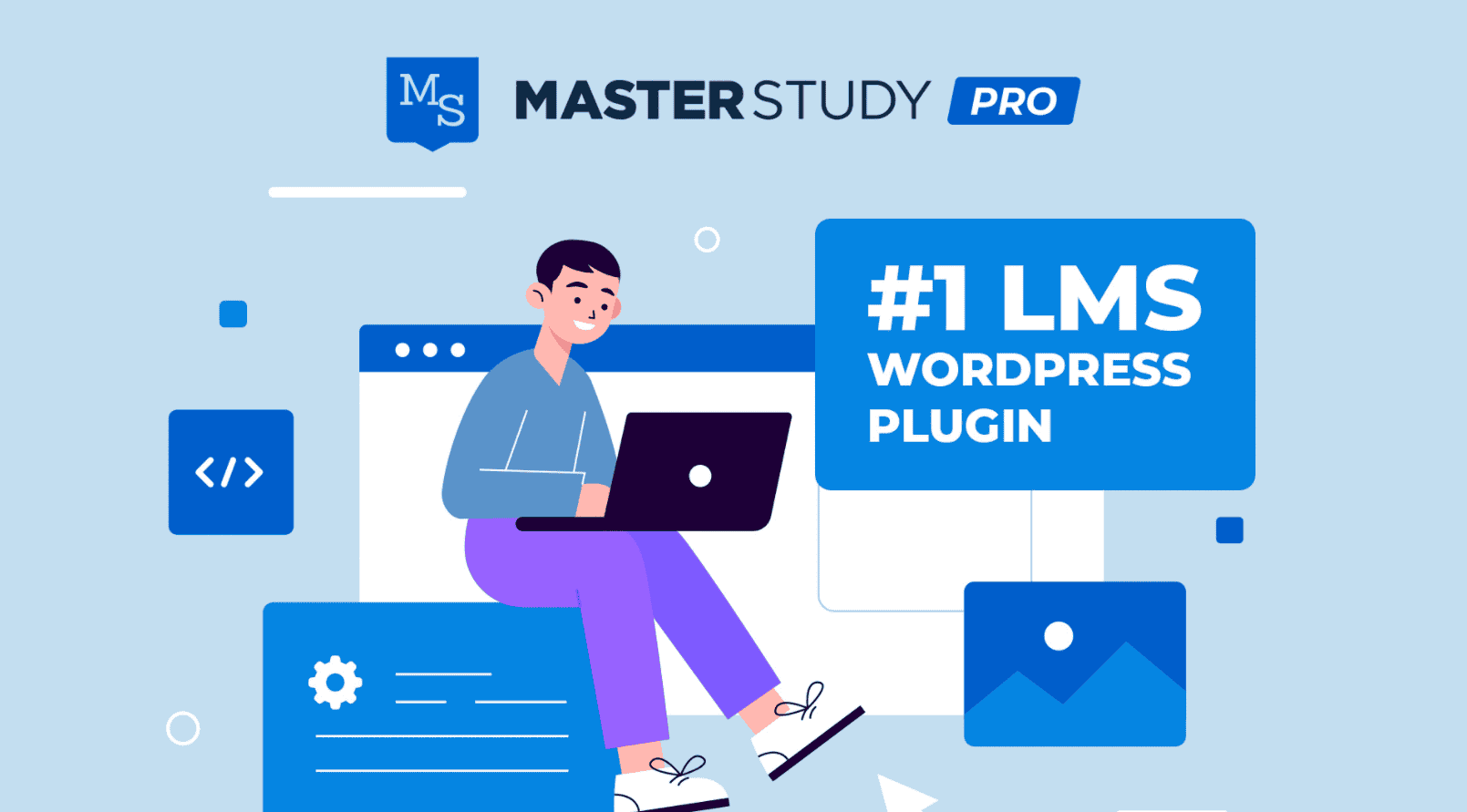 MasterStudy Learning Management System
Complex e-learning and education WordPress plugin.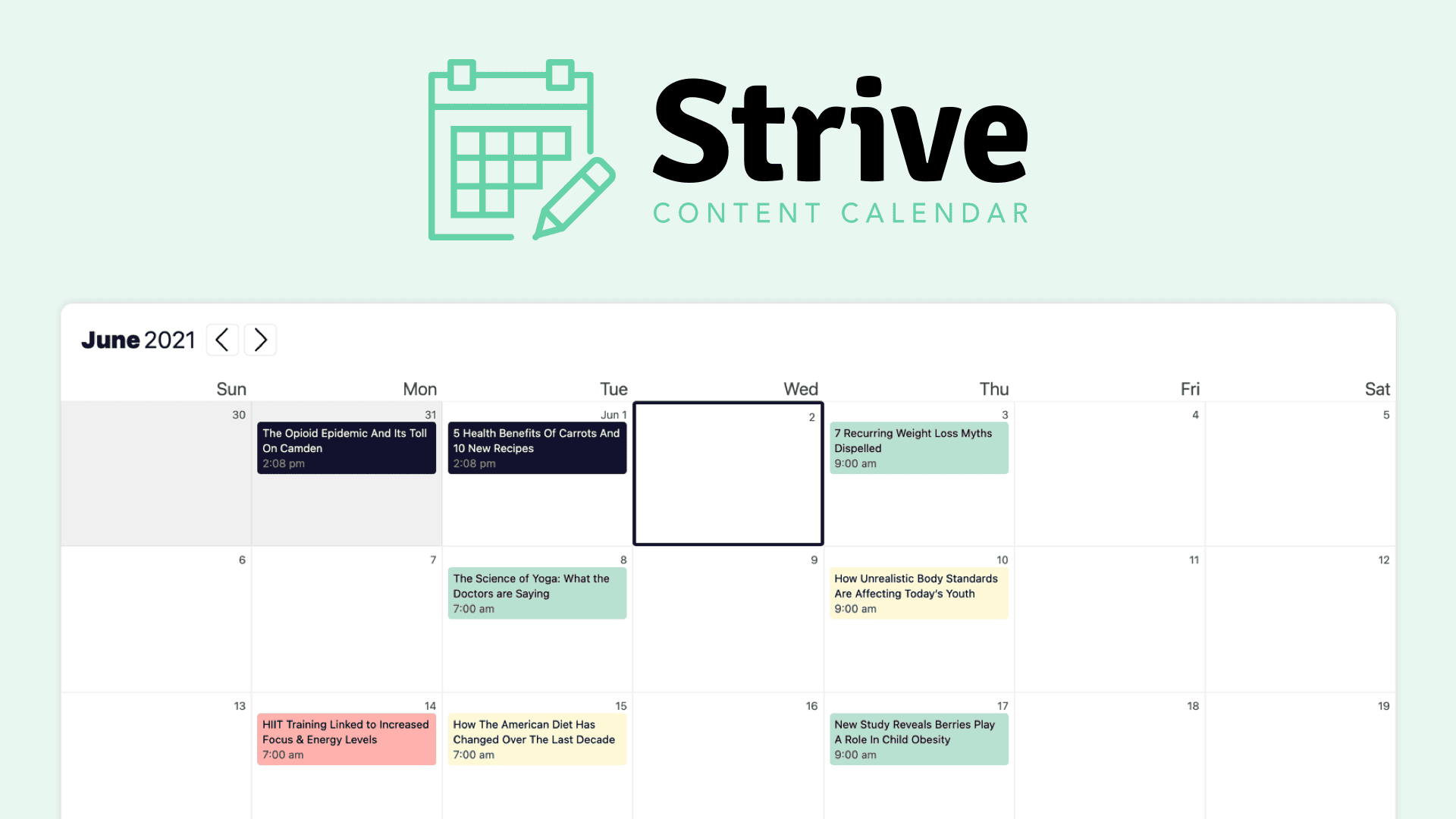 Strive is a content calendar plugin for WordPress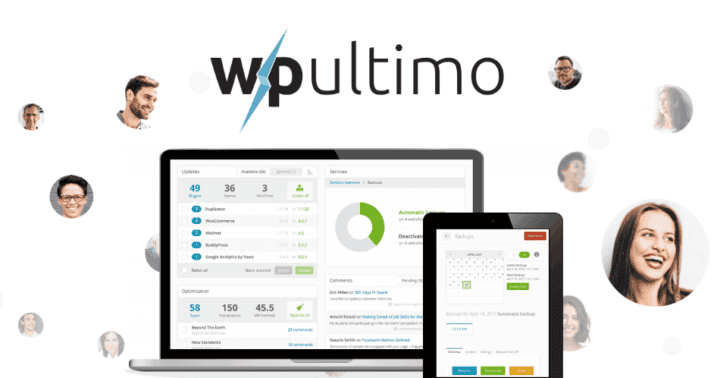 The all-in-one tool to easily create a profitable Website as a Service platform!

Plugin for easier hosting of giveaways and contests

BasePress - Powerful WordPress Knowledge Base, Documentation and Wiki Plugin
Reduce Support Tickets & Scale Your Business with self-hosted this Knowledge Base in WordPress
Webba Booking is a powerful and easy to use full-featured WordPress booking plugin.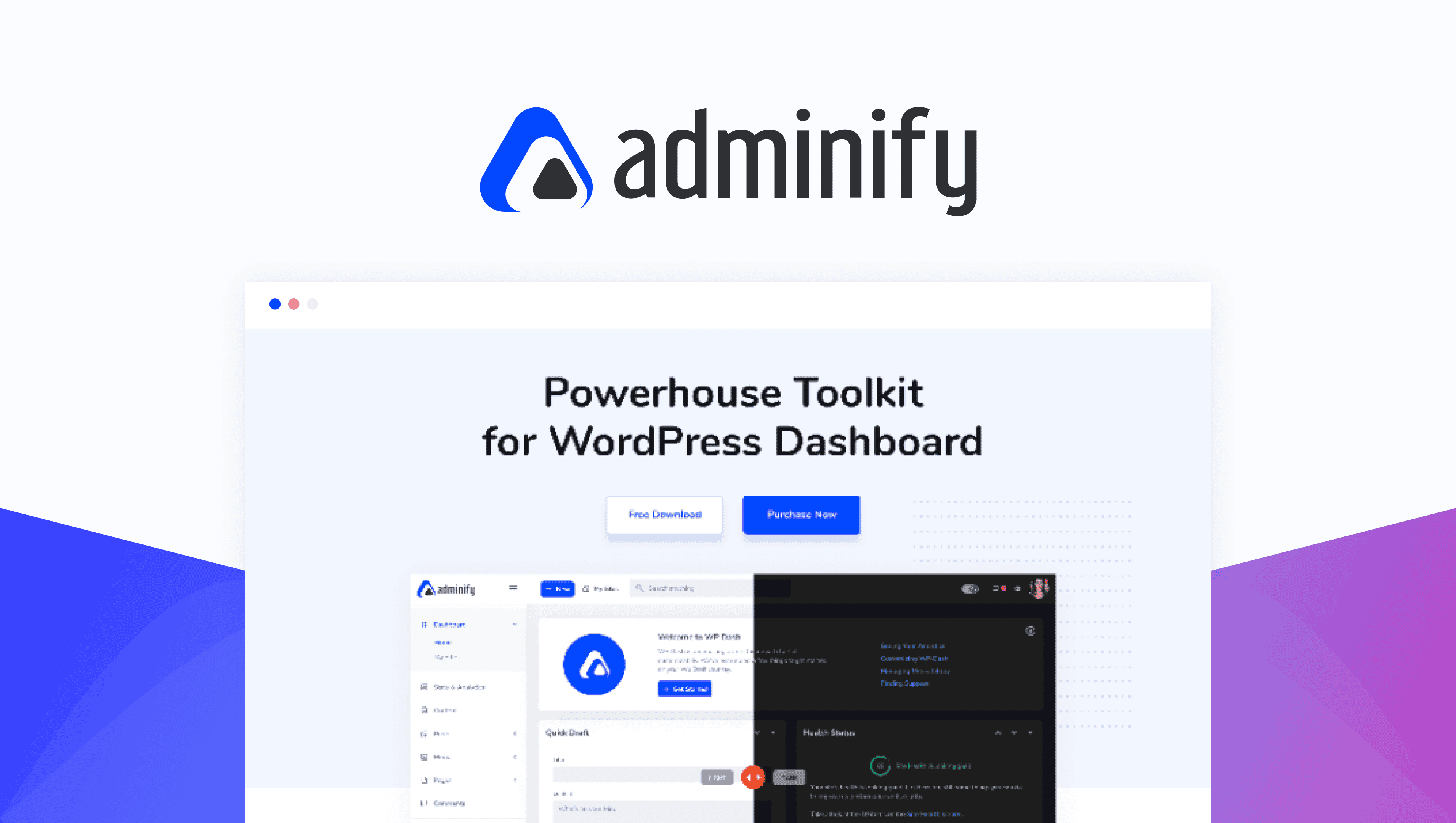 Supercharge WordPress Dashboard. WordPress White Label, Pagespeed, Dark Mode, Admin Columns, Login Customizer, Menu Editor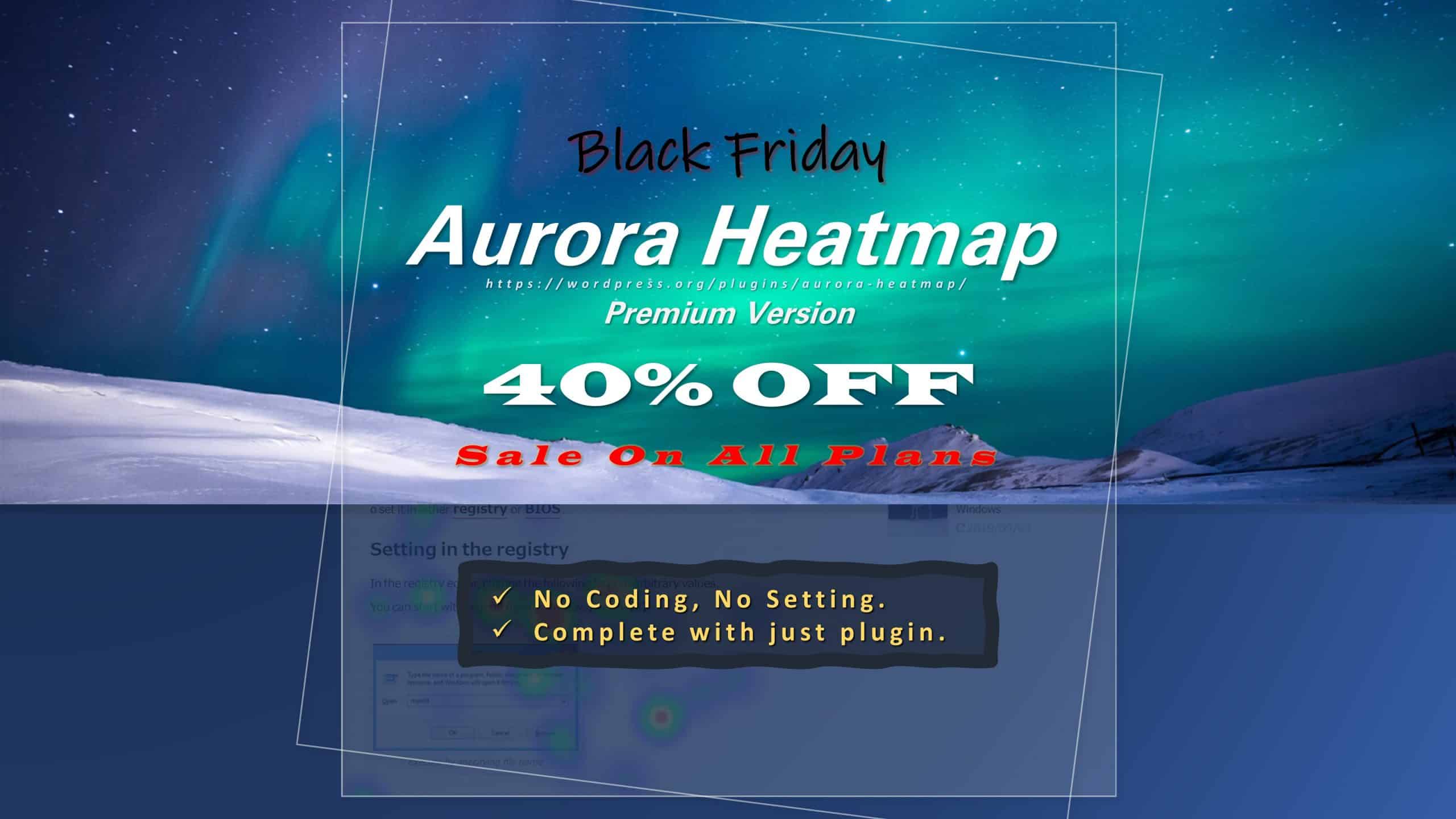 The most downloaded native WordPress heatmap plugin in the official repositories. Premium version with 3 types of heatmaps.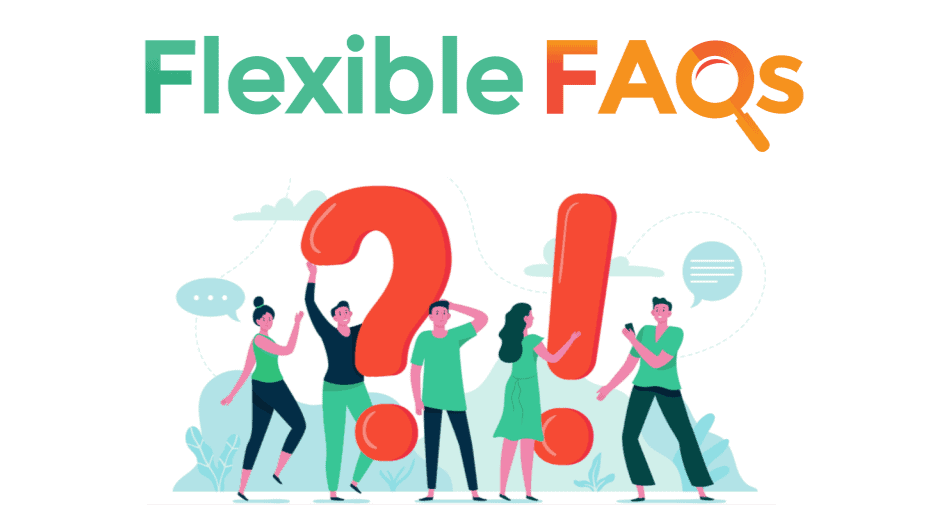 Add FAQs to your site quickly and easily with this complete solution! Includes over 100 exclusive FAQ theme designs.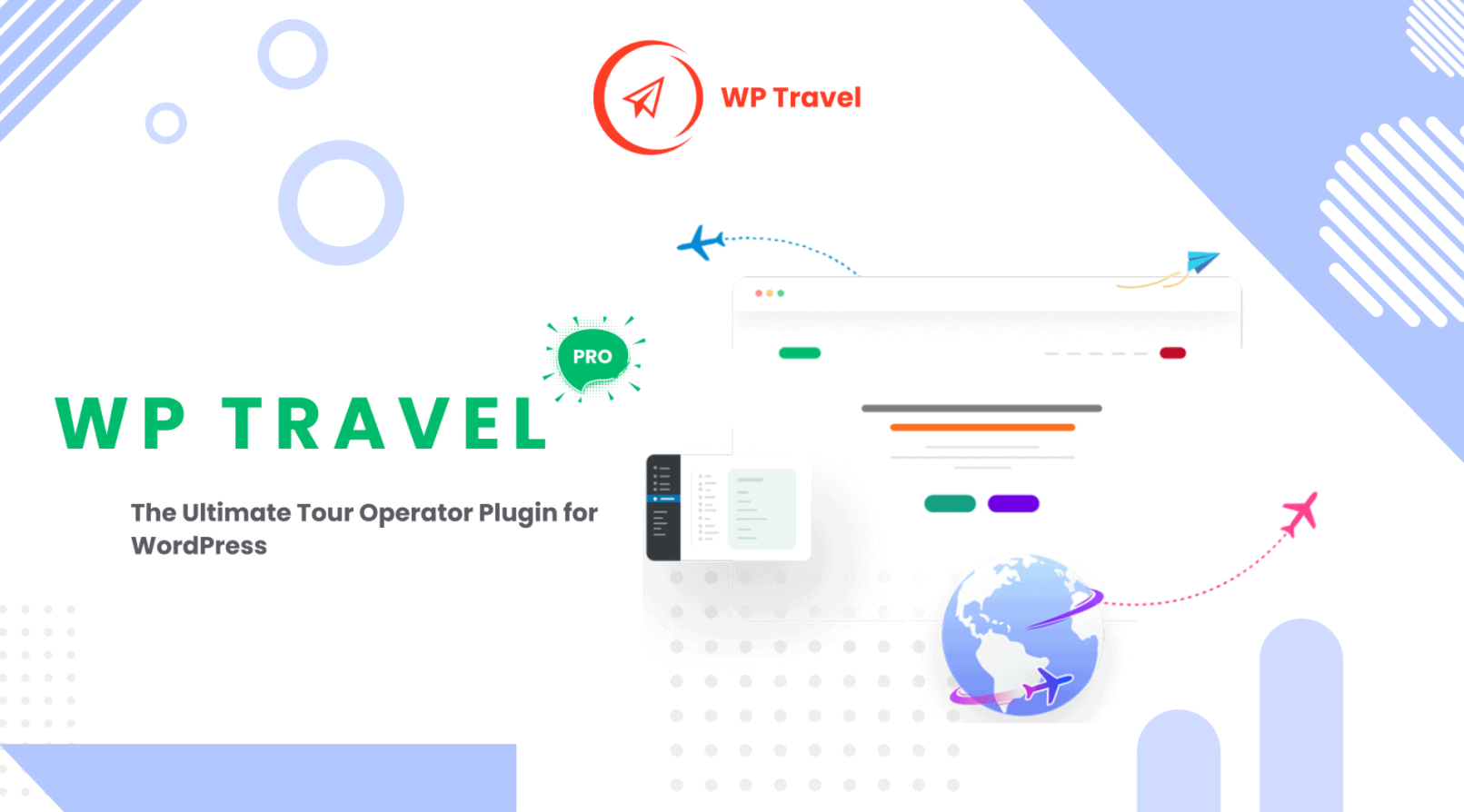 WP Travel is a powerful travel plugin for making customized travel agency or tour operator websites on WordPress in minute.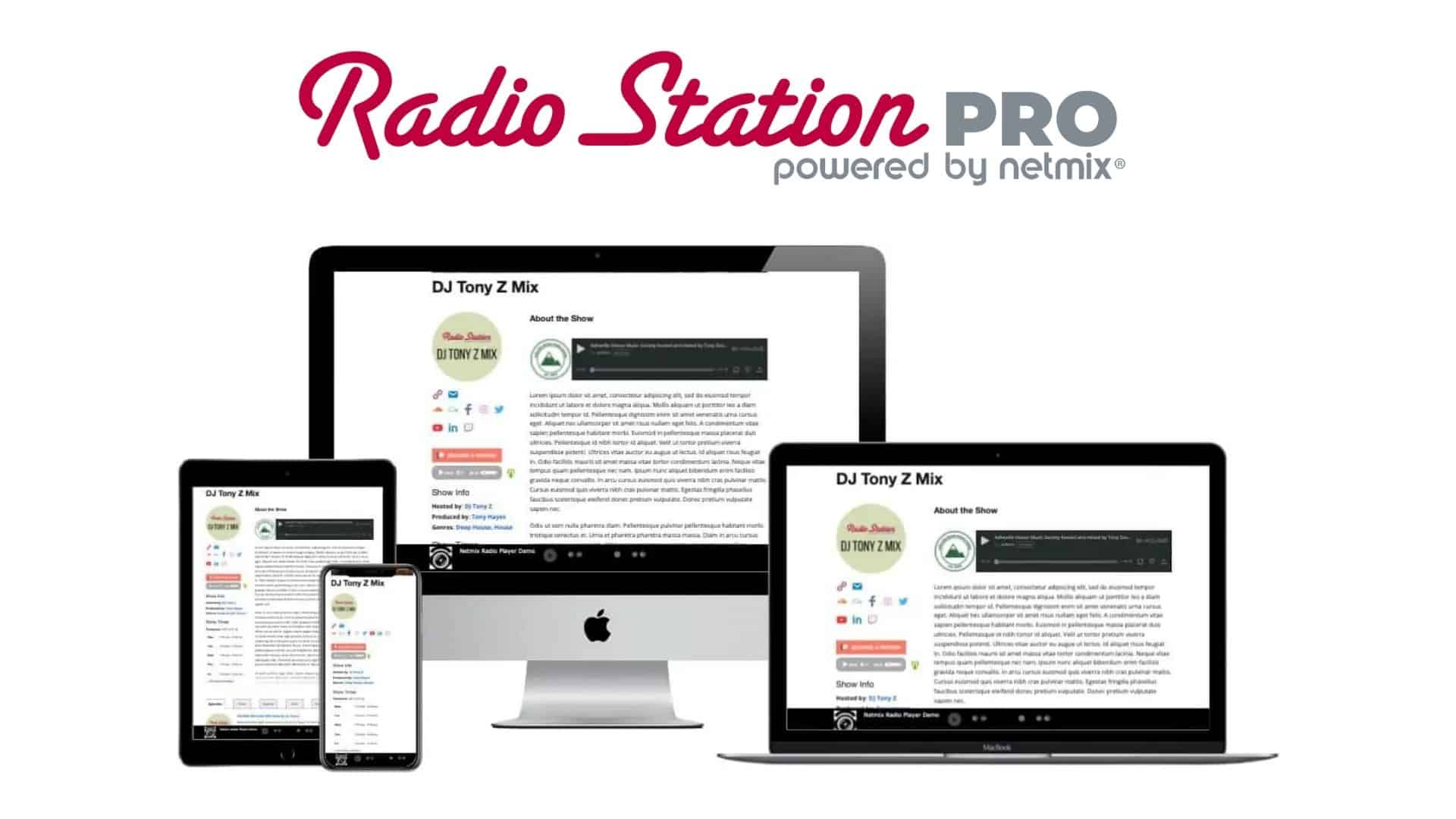 The best WordPress plugin for broadcasters of any type to manage a show schedule and stream live.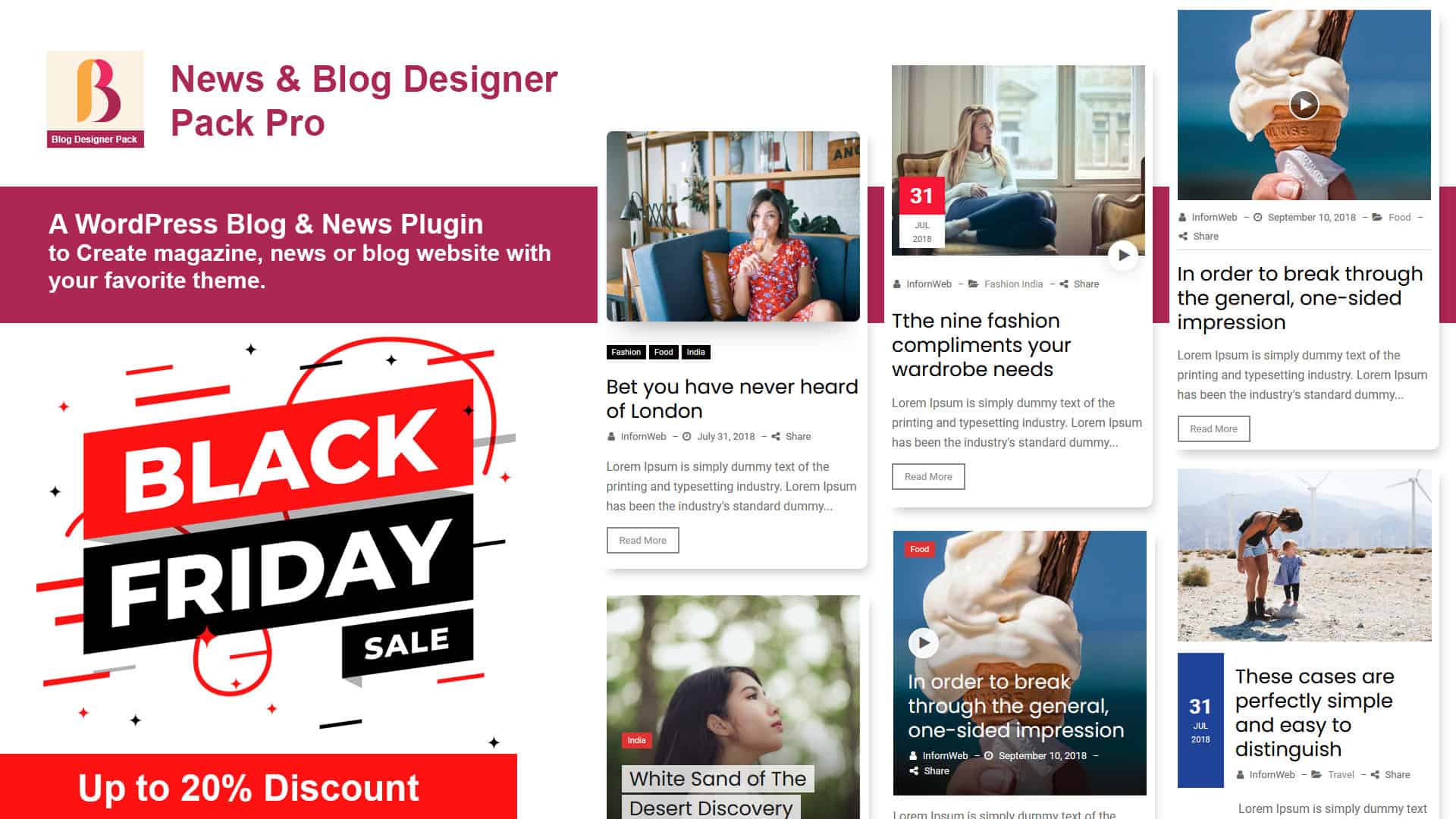 News & Blog Designer Pack Pro
Blog Designer Pack is useful to create a news page or blog page for your website and display posts with multiple designs.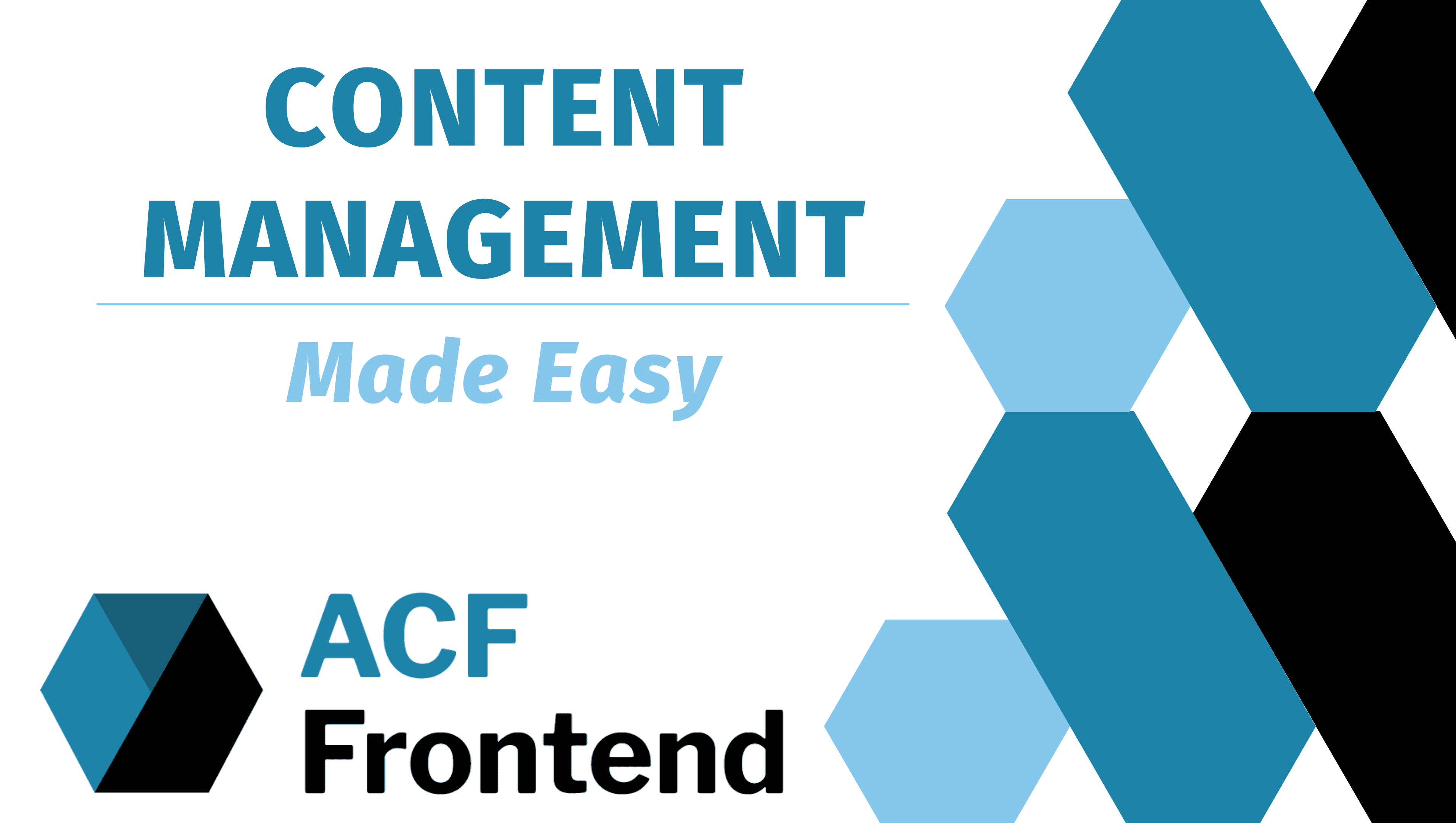 An ACF extension that allows you to easily add frontend forms to make content management easier for your clients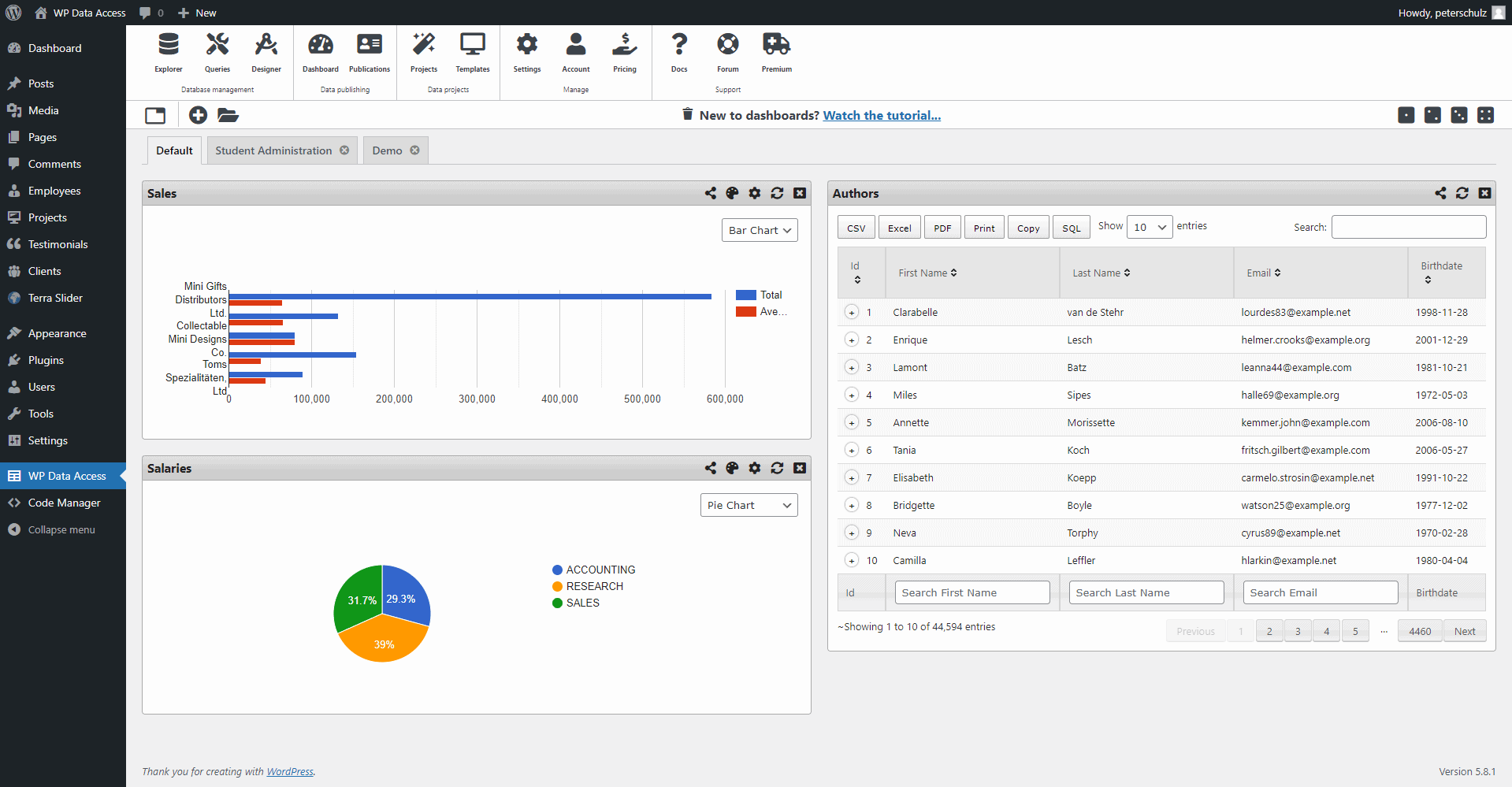 Database administration, publication and development.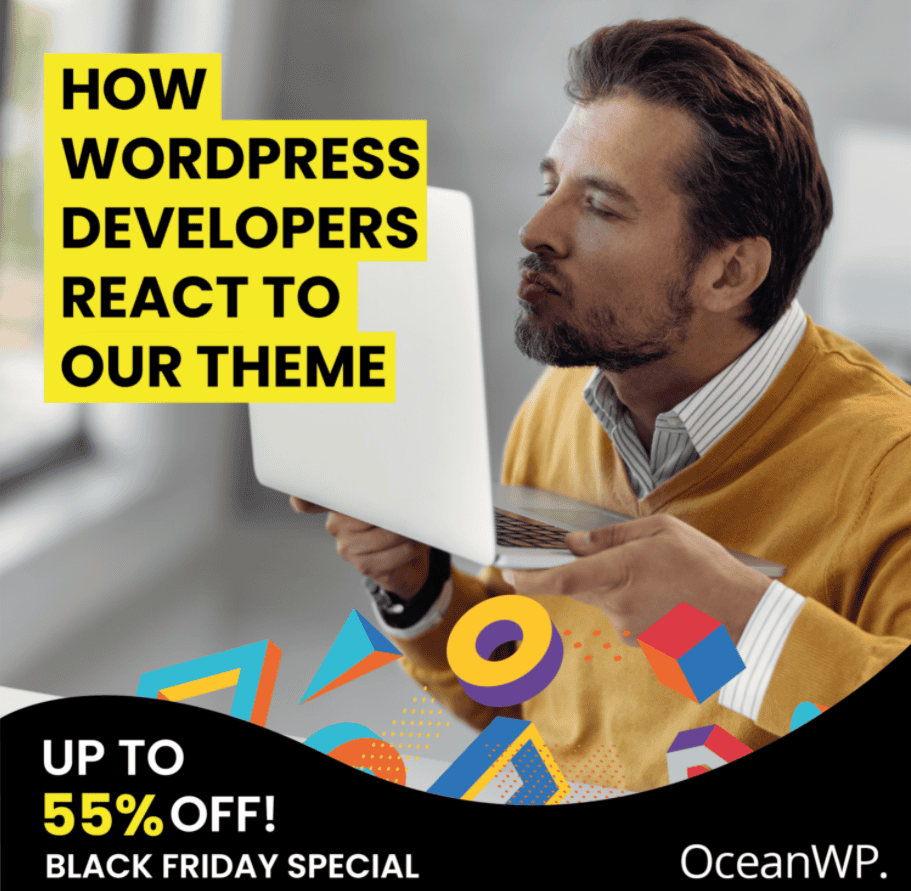 Ocean Core Extensions Bundle
The Ocean Core Extensions Bundle includes various plugins to extend the functionality of the free OceanWP theme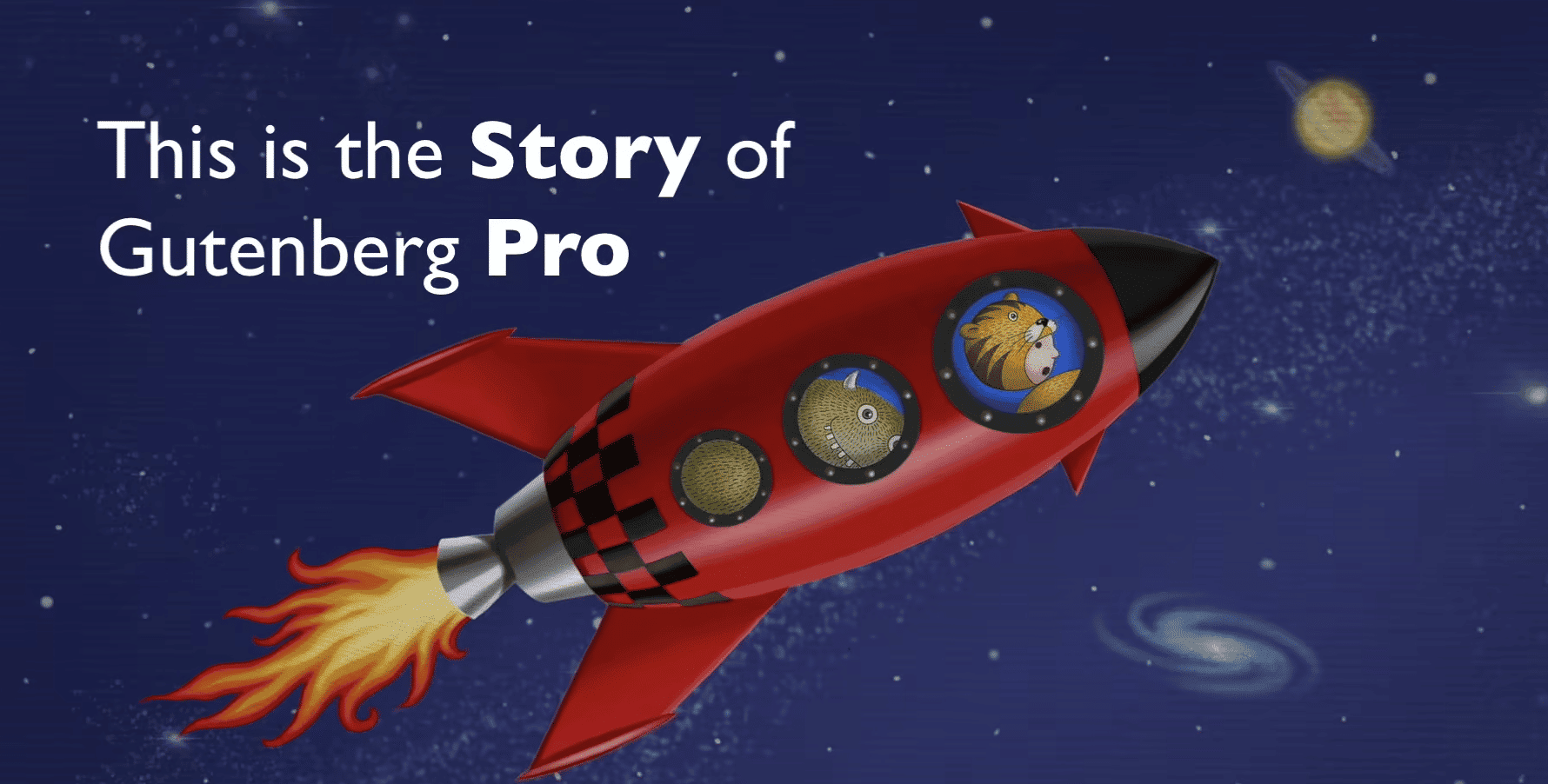 Gutenberg Pro puts rocket boosters on WordPress Block Editor that make it the perfect design tool for your website.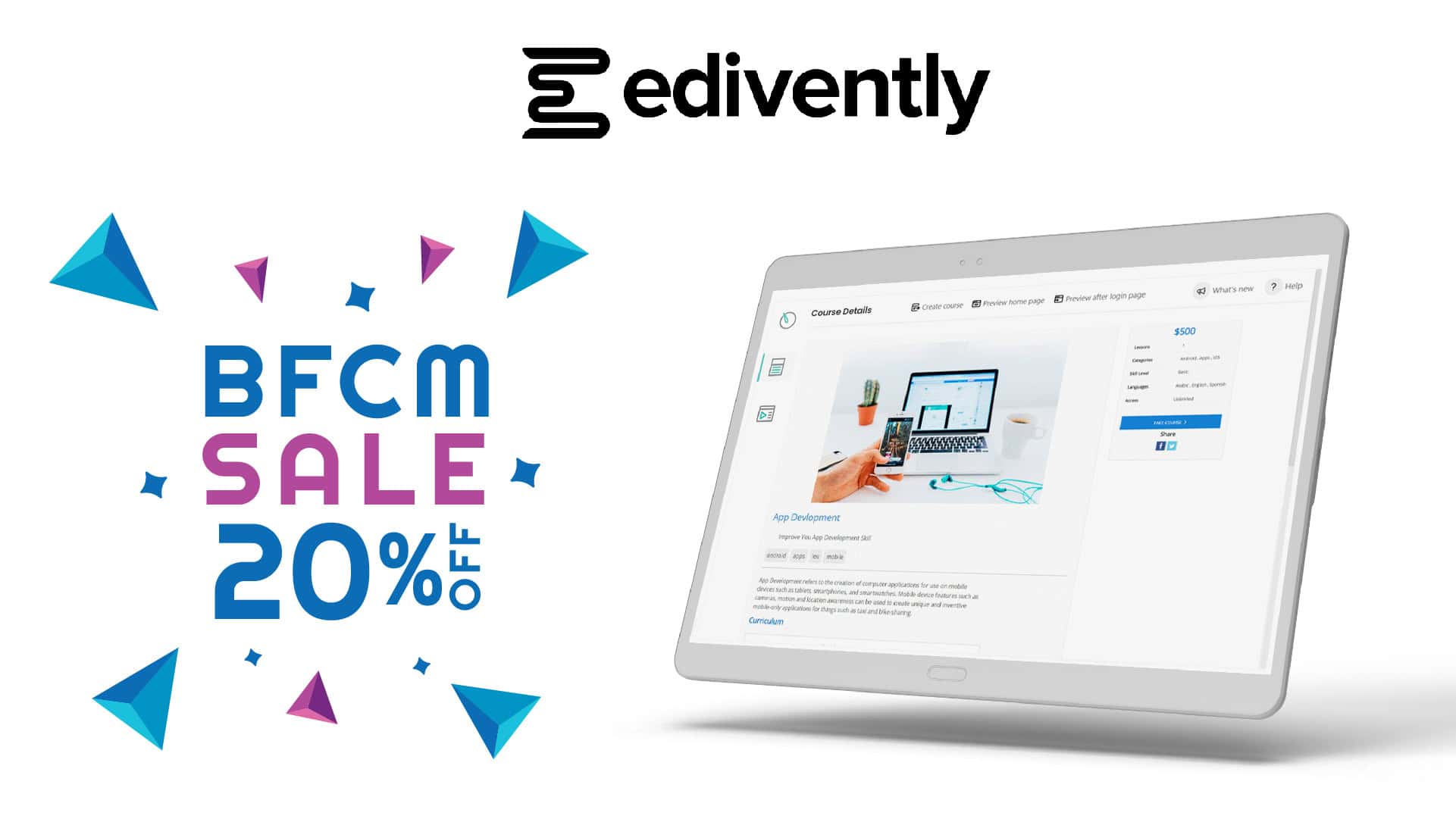 Easiest Way To Build And Sell Online Courses. A simple system that turns your WordPress site into an online academy.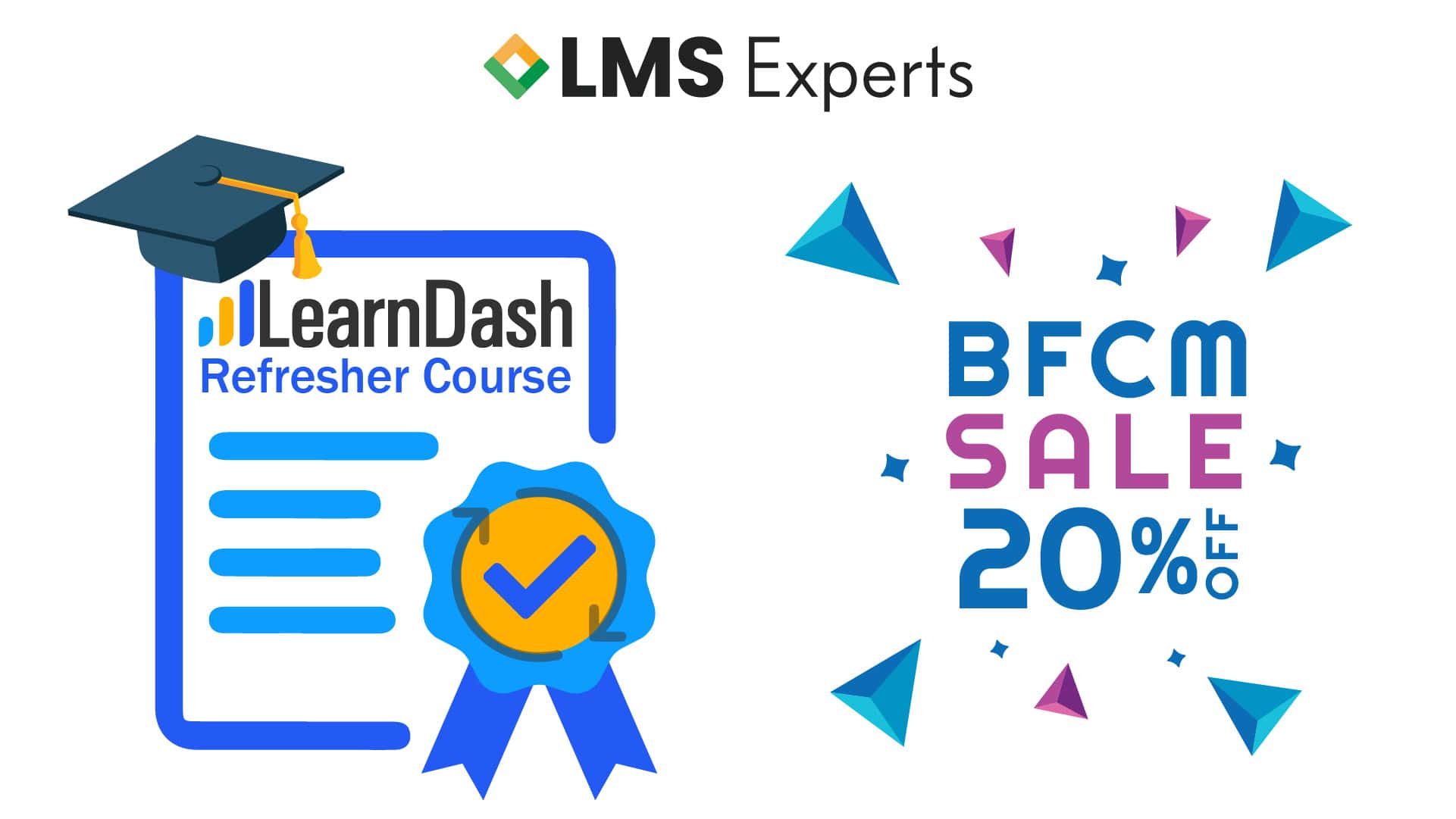 Add-on that gives you the ability to set a grace period, after which the progress of the course will be reset.