Here's the Freemius Release Notes update that highlights recent product improvements made, so you can easily stay up to date on what's new for April 2016.
Deactivation Feedback Form
Added new option "It's a temporary deactivation. I'm just debugging an issue."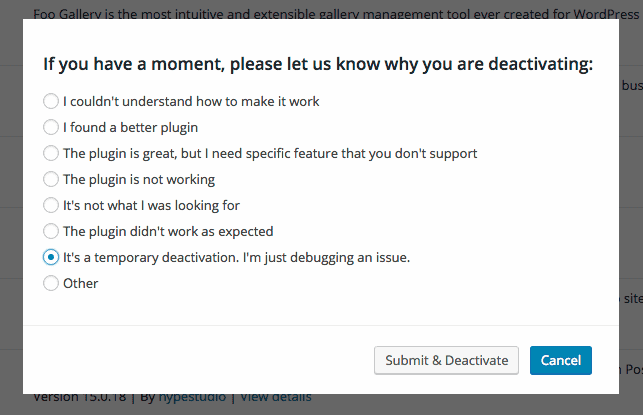 2. Made the "Other" input field required. Hopefully, this will increase the amount of descriptive feedback.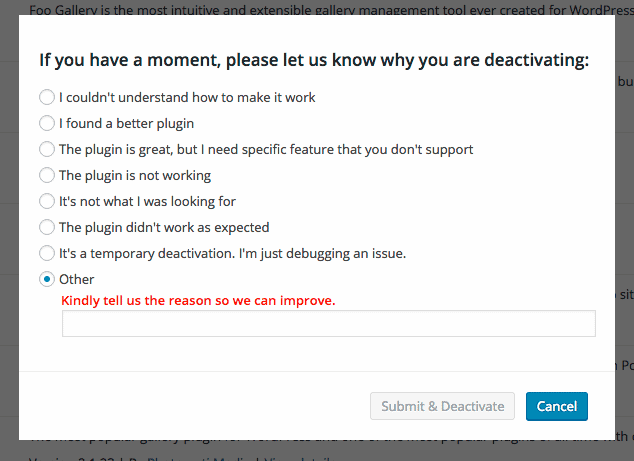 Admin Menu
Show Contact Us, Support Forum and Add-Ons submenu items also for users who skipped or pending activation.
Add-Ons
Added the capability of add-on trial without a payment method (just a free trial). This is currently working only for users that opt-in. We might expand that in the future.
Added visual support for multiple billing cycles.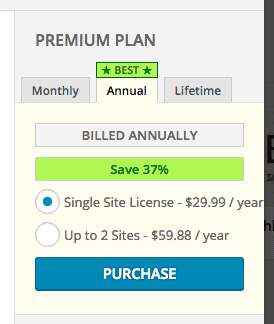 3. If a premium add-on comes with a trial period, we add the tag Trial right after the add-ons price.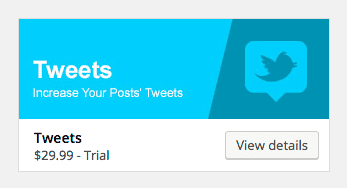 Misc
Replaced the deprecated add_object_page with add_menu_page.
More Data
We prepared the infrastructure to capture installed plugins & themes for opted-in users. It's still work in progress, and we don't capture it yet on our side. The goal is to help you understand your users better, see what other plugins/themes are frequently used with yours, etc.
Last but not least – please test!
We ran as many tests as we could and also deployed it in production with our plugin before releasing it to you. Having said that, please run some sanity tests before deploying it. You know WordPress, it's impossible to release something that is bullet proof for all environments.
Coming soon…
One of the developers we work with found that if the "Turn Freemius on only for new users" is turned on in the Freemius dashboard, submenu items like the Contact Us are not appearing in the dashboard for users who've been using the plugin before the Freemius integration. That's a problem, especially for developers who monetize with Freemius and don't want to opt-in their previous users. We already have this in testing, so it should be ready very soon.
I recently was doing some testing with WooCommerce, and noticed that they've added an opt-in as well:
First of all, I'm excited that opt-ins are becoming mainstream 🙂 What was also cool about this opt-in is the link it reference, the "Find out more". It's a great inspiration, and we are going to create a similar page for Freemius and reference it instead of our current link that some end users might find confusing.
3. We are wrapping the development of coupons, discounts, and promotional codes support. Hope to release it in the next few weeks.