New wire payout feature in the Developer Dashboard
Following many requests from our partners, we've implemented a self-service system to add or update "Bank Wire" payout methods in our Developer Dashboard.
Until now, our partners had to send us bank details manually if they wished to have payouts via bank wire. But with this update, you can do it yourself from the Developer Dashboard's Profile page.
Changing payout methods to wires
Go to My Profile at the top-right corner of the Developer Dashboard and scroll to the section that says Payout Method(s). Under the Payout Method column, you'll find that selecting Bank Wire (or Wise) will open a popup where you can enter your bank details.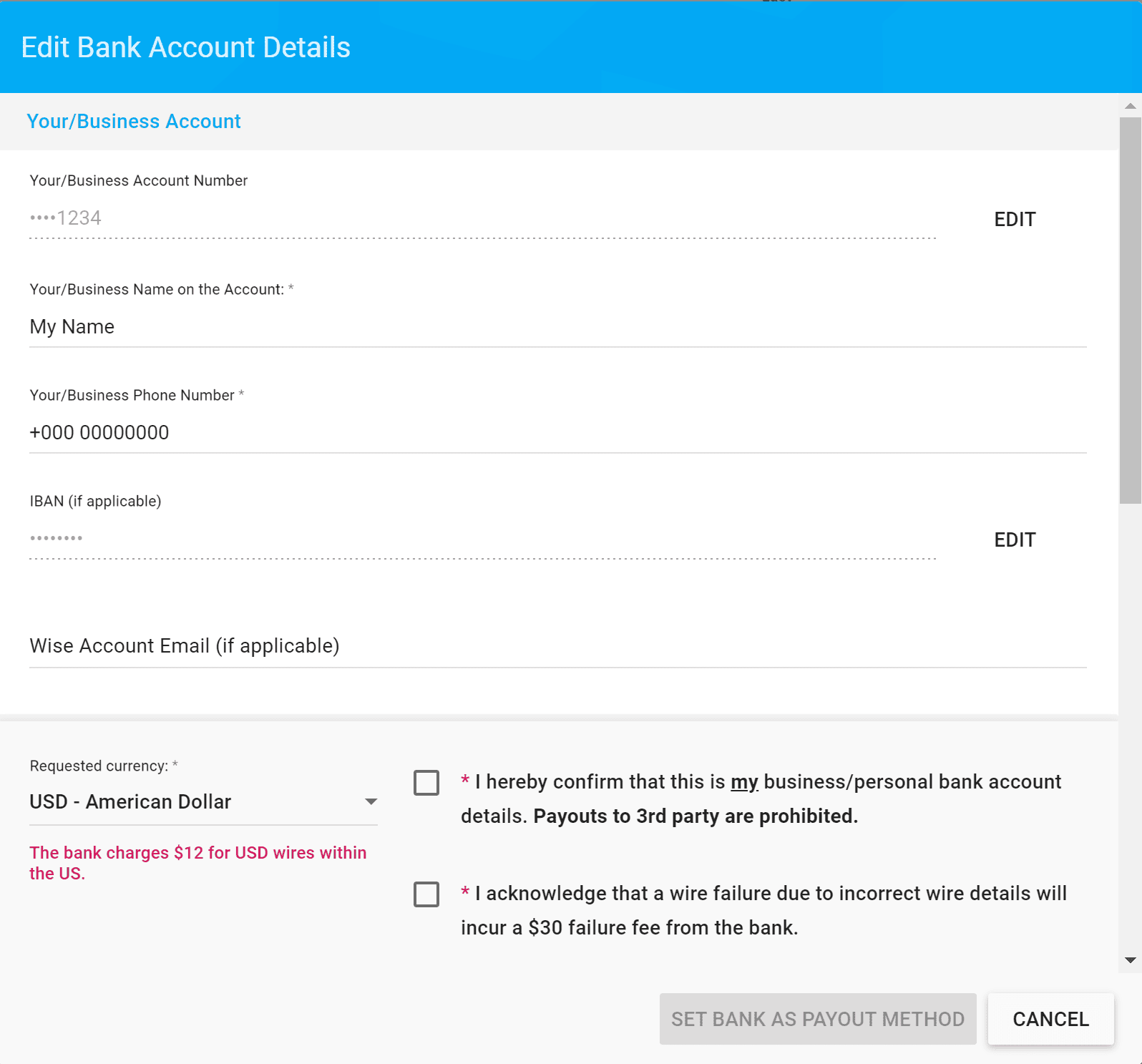 All of your details are saved securely in our server under heavy encryption.
Setting different bank accounts for different currencies
At Freemius, we support selling in three currencies.

You can choose to…
Use the same bank account for different source currencies and convert them to the same target currency. In this case, Freemius will do the conversion for you (if applicable).
Use different bank accounts with a different combination of source and target currency and let your bank do the conversion (if required).
If your bank account supports different target currencies, then you can configure the same bank account to get paid in multiple currencies too.

You can set up three bank accounts if you're selling in all three currencies.
For existing partners with wire payouts
We have imported data for all of our partners who are already using the wire payout. You will see the form already populated with the bank account details you shared with us.