Hello, my name is Vova. I would like to welcome you to our brand new blog!
Here at Freemius we are creating a way for developers to monetize their plugins easily. We believe that by doing this plugins can become stronger and enhance the entire web which is already mostly powered by amazing platforms like WordPress, Drupal, WiX, Shopify…
How it all started
In late 2010 I began working on some fascinating stuff. I was dealing with natural language processing, computer vision, and machine learning.
I wanted to share my knowledge with others and I was really interested to engage with my visitors–to know what they think about what I wrote. Since I realized that I wouldn't have a lot of traffic at the beginning (less than 1% people actually leave comments), a  five star rating system was the first solution that came into my mind.
As someone who didn't really have any background in blogging, I was not aware of WordPress, Blogger, Drupal or any other CMS platforms that were on the market on 2010. Since I have a vast experience in development, including web dev, my idea was basically to build the blog from scratch. I got DISQUS for comments, and AddThis for social sharing, but couldn't find any simple and user-friendly 5-star rating widget. I decided I could just build it.
I spent two weeks to develop all the infrastructure, the backend, the JavaScript library, and the very simple landing page,  where you could easily configure the design, language and style, and copy a piece of javascript code to put on your website.
I got lucky and the domain rating-widget.com was available. Thus almost immediately after I launched it, the site got traction and I started to get feedback from users. For two additional  weeks, I was incorporating the feedback I received back to the widget. But then my cofounder and I got accepted to TechStars Boston. I became extremely busy running the technology of my startup, so I didn't really have much time to spend on RatingWidget. And it became my very-lean, weekdays, side-project.
What happened next?
I worked on RatingWidget during my free time on weekends, for three years, providing support and adding features. During this time I also expanded RatingWidget as a WordPress plugin, Blogger gadget, jQuery module, WiX app, Squarespace integrated app, Shopify app, and more. From this work I gained invaluable experience and lots of exposure with plugins / modules / apps in various platforms (open-source, CMS, eCommerce, closed platforms).
The users and their feedback kept me driven, and at the time, I considered it a hobby in some ways—even though I did have substantial expenses paying for hosting (~$300 / mo).
In mid April 2013, I left my company Sennex. For about two months, I thought what is going to be my next big gig? But before taking any call, I decided to improve the infrastructure of RatingWidget and add some analytics. What I found shocked me!
At that time, I had over 70,000 registered users and almost 1M pageviews a day! Since I always considered RatingWidget a side project, this information exhilarated me.
Aha moment
When I looked at this data, I knew RatingWidget had huge potential. If I got to 70,000 users while I was just working on it by myself–as a side project, I wondered what it could achieve if I had more people with me working on RatingWidget full-time.
I knew that if we were to grow we'd also have bigger server costs so I had to either get external capital or start monetizing the project. I chatted with various investors and thought leaders and they all were amazed by the numbers, especially since it was all organic, and had different ideas on where I should take RatingWidget. However, they all expressed that it is hard to raise money for a widget, especially such a niche solution like 5-star ratings. I understood that if I wanted to keep working on the project, I would have no choice but to monetize.
Teaming Up
I contacted my friend Stanly Macha, and I told him about my figures and the opportunity I foresaw. We agreed to join forces to start monetizing this project.
For over a year, Stanley and I worked full-time on RatingWidget–with help from another friend who was doing some front-end development on his free time. In July 2014, we started make some real money and we officially incorporated the company. Our company's revenue started to grow quickly and we extended the team to four members, embracing the distributed team model of Automattic.
Spinoff
Things started to change in August 2014. My wife wanted to study Urban Planning, and I wanted to be closer to the publishing and media hub, so we moved to New York City. It was perfect for both of us. All RatingWidget's potential partners' were there.
Only a few weeks after we moved here, I had a revelation. I realized that the core 5-star rating widget remained almost the same as it was two years ago. So I asked myself "What the heck have we been working on the past year? If the product remained the same, why it didn't make any revenue before?"
I opened up Asana, and found that the core stuff we've been working on was: user-management, payments & checkout, license management, transactional emails system, analytics, support channel, automated version updates and more stuff which are not related to the product foundation. These infrastructure separated us from a side-project widget to a freemium SaaS business. I've done some calculations and found that we spent over 8,000 work hours on those components, while it took me only 300 hours to build the widget itself.
This is when I realized the potential in the current market. Most of the web is powered by platforms, and hundreds of thousands of developers build plugins for those platforms. However, most of these plugins don't generate any revenue. We developed something really powerful for RatingWidget–why shouldn't we provide tools for developers to monetize like we did?
This idea inspired me greatly. "Hell yeah!" I thought. The idea of helping fellow developers to make money seemed like a great mission. I felt much more passionate about that direction, rather than leveraging RatingWidget's data for AdTech–which is what we were thinking to do in order to grow RatingWidget.
I immediately started to contact other plugin developers to see if there was a real need in the market. Their response was incredible, and our team's motivation skyrocketed.
And that's how we started with Freemius—a monetization platform for plugin developers.
The mission

Our mission is to help our developers earn a living doing work they are passionate about – plugin development. Our vision is to empower developers with incredibly user-friendly platform which will turn their plugin into a freemium subscription product in less than 10 minutes! This is where we came up with the name "Freemius", (Freemium + subscription).
Once a plugin developer makes money from their plugin, they will be able to spend more time on features, maintenance and support. Their dedication to the project will create a better ecosystem and thus better web experience for everyone!
Alpha Launch
We are extremely excited to share that we launched our closed beta designated for WordPress plugin developers. Freemius is already running in production, enabling developers to easily monetize and convert free users to paid customers, If you develop WordPress plugins you can read about it more here. If you are interested to give it a try, please apply here.
The team
Since it's an introduction post, I would like to introduce my awesome team. As a team – we love technology! We are motivated by helping developers earn a living online doing work they are passionate about. We all have animals. In aggregated, the team have 3 dogs, and 3 cats.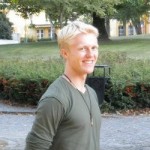 Stanley Macha
Stanley is the most talented UI/UX person I have ever worked with. He is an entrepreneur by heart, with extensive understanding in product. All the beautiful designs and artwork that you see on the site are part of Stanley's magic. Stanley is living in a small town in Slovakia. When he's not working, he's professionally ballroom dancing!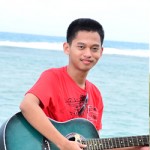 Leo Fajardo
Leo is our top-notch, WordPress backend-ninja. He is a living debugger – can spot a missing ";" from a mile and constantly knocks me out by his out-of-the-box thinking. He lives in Sorsogon City, in the Philippines. When he isn't working he enjoys playing chess, guitar, and playing with gadgets. He has dreams of using his mechanical mind to master chess!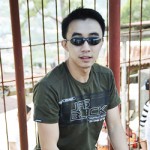 Bryan Lam
Bryan is our technical support guru. Ask him any question and he'll know the answer. He  lives in Baguio City in the Philippines. He is currently studying for B.Sc. in Information Technology, and he is a gamer at heart. When he isn't gaming, he is watching or reading anime and manga. He dreams of working at Blizzard as a game developer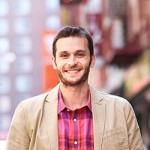 Vova Feldman (myself)
I am leading the core development and business side of the startup. I am very customer feedback driven, and I am still spending a substantial amount of my time on customer support. My passion is about entrepreneurship – turning ideas into reality  and making a meaningful change in the world. In my spare time, I practice Capoeira, a Brazilian martial art.
Thanks for reading about our journey from the product, RatingWidget, to the platform, Freemius. We have great plans for Freemius and aim to disrupt the plugins market by empowering sole developers with the tools to become sole business owners.