The User Dashboard is now even more customizable with custom JavaScript injection, you can onboard affiliates more easily in the new "Earn" section of the User Dashboard, and better manage affiliates with a new automatically generated Affiliate Agreement and affiliate-specific coupons. I'm excited to see what developers will do to customize their user experience and grow their affiliate programs, so here's everything you need to know to get started.
User Dashboard Customization
You can now inject custom JavaScript into the User Dashboard to better match your website's styling, design, UX, or add custom functionality of almost any kind.
This came out as a request from our partners at Blocksy who wanted to integrate the embedded User Dashboard to look even more native to their website's experience. They did a remarkable job, customizing the look & feel and giving it a very slick view: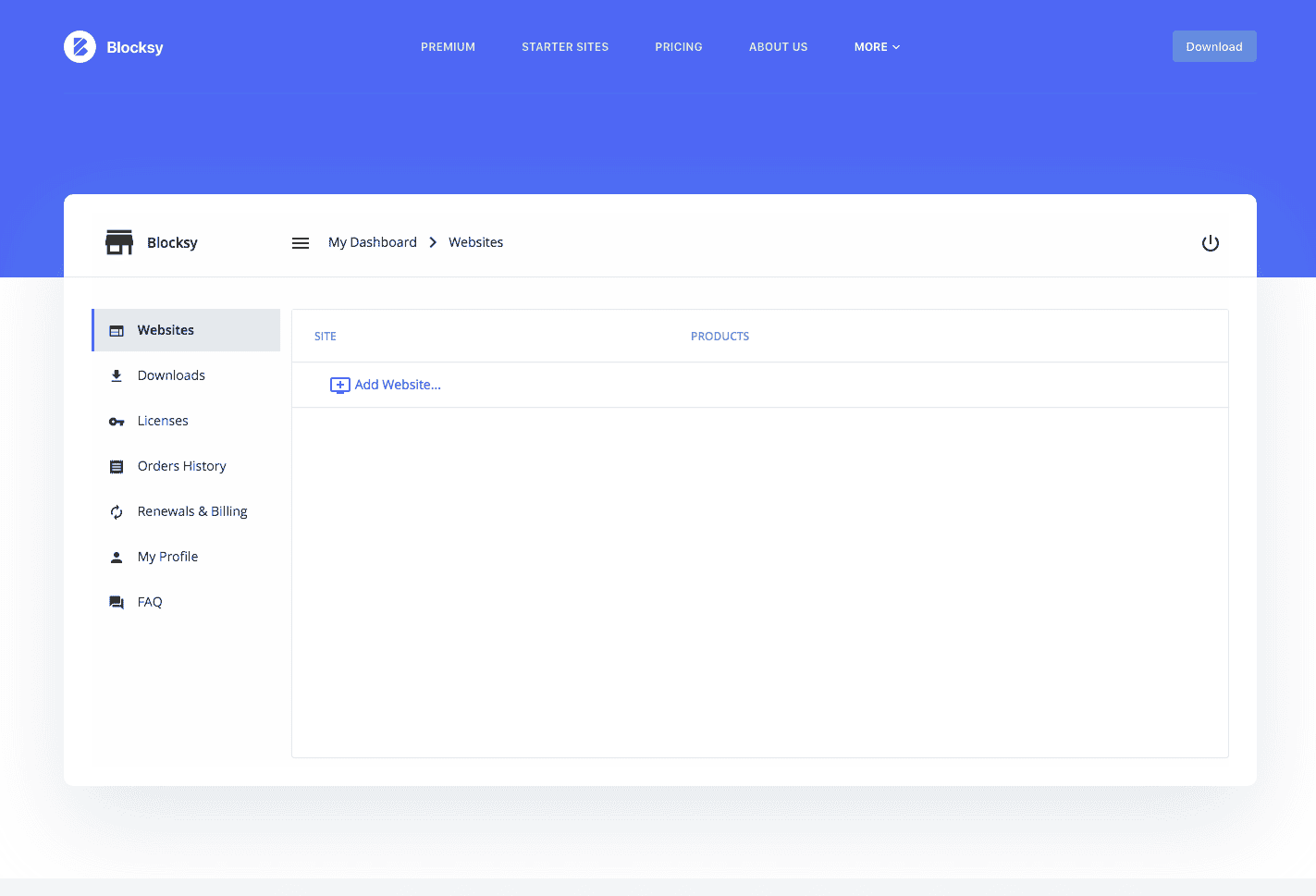 You can check it out yourself here.
To configure JS customization, go to the "My Store" settings in the Developer Dashboard and set the HTTPS URL of the JavaScript file you want to be embedded into the User Dashboard:

New "Earn" Section to Onboard Affiliates via User Dashboard
We've added a new "Earn" section in the User Dashboard to help you onboard affiliates directly from there, in addition to other onboarding mechanisms. Here are all the ways you can now onboard affiliates to grow your affiliate program:
Through the User Dashboard
Through the WP Admin
Through a custom contact form on your website via the Freemius API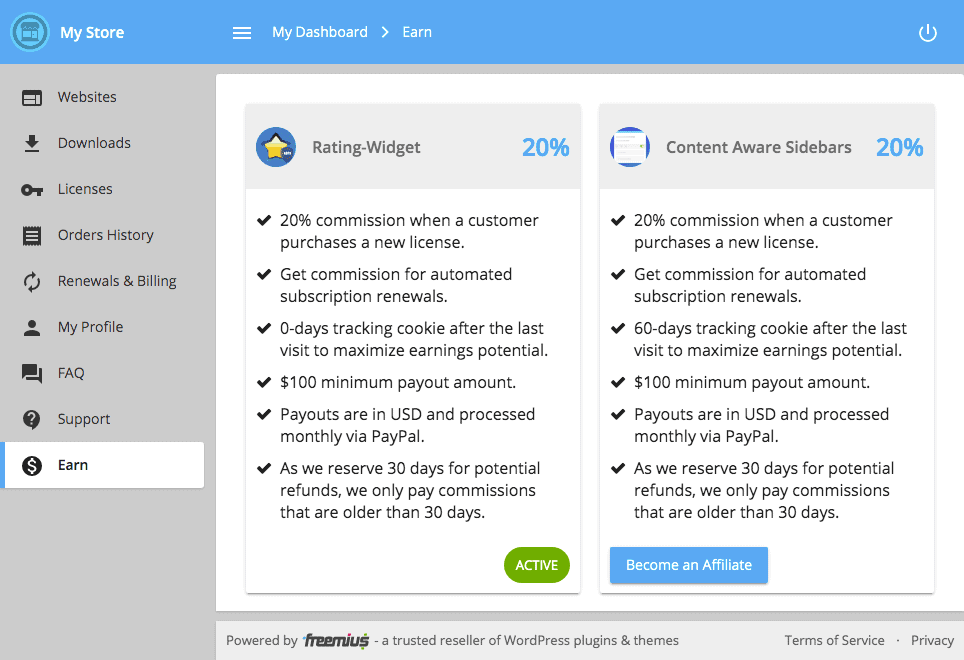 Keep in mind that you can always onboard affiliates manually if you want to.
Control Affiliate Program Visibility in User Dashboard
As a complementary feature to the new Earn section in the User Dashboard, you can now control the visibility of your affiliate program and hide it from users that are not yet your affiliates. This option allows you to run a private affiliate program, where you control inviting affiliates directly.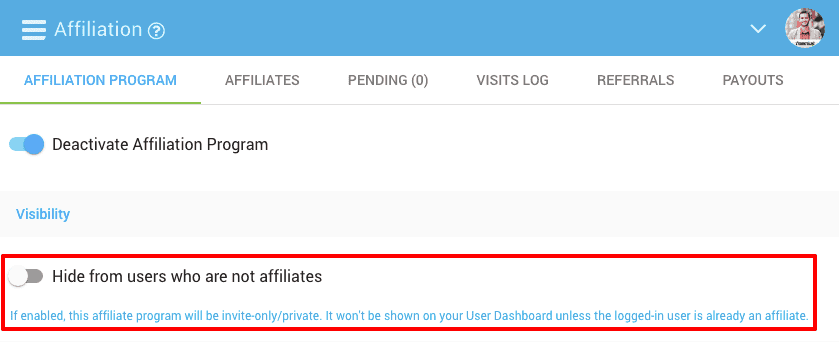 Affiliate Coupons
In response to the increased use of the affiliate platform by developers, we added the mechanism to associate a coupon to a specific affiliate, which overrides any other affiliate referrals.

This is a common use-case in the WordPress ecosystem, which we're now glad to be able to offer as a full-proof tracking method of tracking referrals and ensuring credit goes where it's due.
New Affiliate Agreement
We worked with our attorney to come up with a legal affiliate agreement to protect you and us effectively within the context of the GPL space. It contains all the terms affiliates must agree to when applying, and you are free to use it on your website and other places.
The dynamic Affiliate Agreement URL is:
https://freemius.com/<productType>/<productID>/<productSlug>/legal/affiliate-program/
New EULA URL
The dynamically generated EULA (End-User License Agreement) has moved to a new URL (the old URL redirects accordingly):
https://freemius.com/<productType>/<productID>/<productSlug>/legal/eula/
In the future, we plan to offer the /legal/ URL as the primary index of all of your business' legal agreements with relation to Freemius.
is Hiring
eCommerce Migrations Specialist
Manage the license migration and product integration process for plugin and theme businesses who are starting to sell with Freemius.
More updates coming soon!
Looking to learn more when we release future updates? Subscribe to our blog for all the latest Release Notes and our YouTube channel for our best tips/advice on growing your plugin or theme sales.