This is a truly unique success story about plugin developer Sagar Patil, who created SSL Zen. Sagar is an entrepreneur who successfully started and sold 4 different companies, and this is his first venture into selling WordPress plugins. In just 5 months since his paid product launch, he has gone from zero to 100 in terms of getting his plugin business off the ground 🚀
Sagar – Welcome and thanks for joining us. Please tell us a bit about who you are – your background, where you're from, and education.
Thanks for having me! I'm Sagar Patil, based out of Pune, India. I'm the founder of SSL Zen – a WordPress plugin that helps website owners generate and install Let's Encrypt's Free SSL certificates.
I'm a computer engineer by trade, but I've always been intrigued by the business side of technology. I'm what you would call a 'Serial Entrepreneur'.
I'd love to hear more about the different businesses you've started and what you've learned from them.
My first venture was a web dev agency I created when I was 16, where we helped everyone from small startups to fortune 500 companies build their websites, mobile apps, and online marketing. Since then, I've been hooked on creating products that help people improve their business.
What started as a one-man operation soon became a team of 25 people handling hundreds of projects in under 2 years. The company was acquired and merged with Multia, where I served as a CTO for a year.
One of the major challenges I saw with this business was scalability. Every month, we had to acquire new business from existing customers or get new customers. Also, with a service business, you are focused on solving problems for your customers, and it's really hard to develop a USP (Unique Selling Proposition) or a competitive edge. I realized this wasn't sustainable in the long run and wanted to work on a product startup where I invest my talent in growing our own brand rather than helping others.
My second venture, Ressy, helped restaurant owners acquire customers by offering discounts during off-peak hours (think weekdays lunchtime). I was the CTO and managed a team of 10 people to build the whole technology platform. We went on to raise more than half a million dollars in VC funding. The company was later acquired and merged with Eatigo (Backed by TripAdvisor) and currently operates in India, Malaysia, and the Philippines.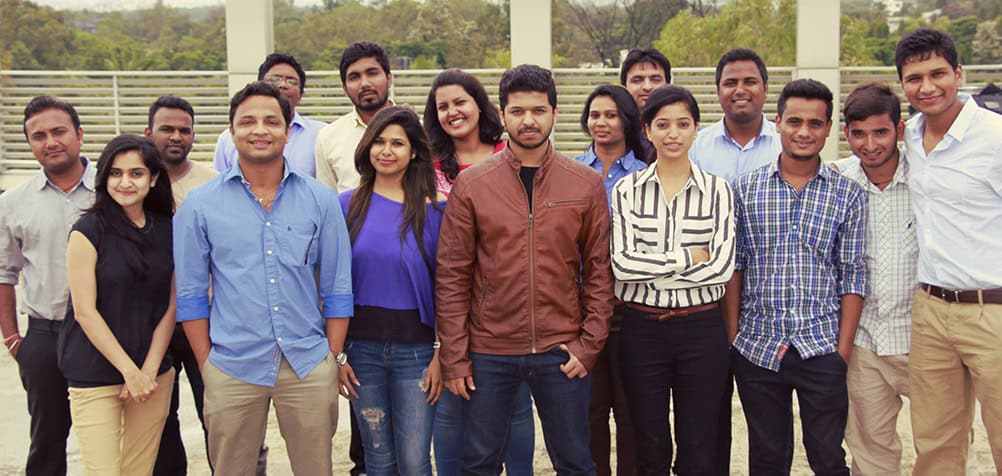 MetaWorks, my third venture, started as a dropshipping business that sold designer phone cases. We later became resellers for Marvel and DC Comics and sold t-shirts, backpacks, hats, accessories and so on. The website received more than a million visitors from hundreds of countries. We had 50,000 paying customers and the business generated more than a million-dollars in revenue before I sold it to a private investor.
RapidVM, my last venture, was an add-on for ProfitTrailer, a cryptocurrency trading bot. Typically, to set up ProfitTrailer on a VPS and configure it, a user would end up spending anywhere from 30-60 minutes. I faced this problem first hand and thought that there must be a better way. After a week of research, I came up with a plan to automate the whole process. I built an MVP in 2 months, and started selling on their platform.
The response was so good that ProfitTrailer decided to sell it as an official add-on on their website. For 18 months, I worked closely with the ProfitTrailer team continuously improving and adding features to the product.
Earlier this year, ProfitTrailer decided that they wanted to integrate my add-on in their product and that it would be a part of their core product offering. This would also mean that they wanted to take over the development of the product, but I'd still get paid a royalty for all the sales. I couldn't have been happier.
So how did all these businesses lead you to WordPress plugin development?
When I was working with ProfitTrailer, I was in charge of upgrading the website, and part of that meant that I had to use and implement SSL certificates. I discovered that it can be pretty difficult to enable SSL on a site if you don't have managed WordPress hosting, and so I researched some of the available solutions on the market and nothing made it much easier.
I decided to create a plugin to solve this problem by hiring a developer who was good at PHP, investing my own money and time. The plugin integrates with Let's Encrypt and makes it a lot easier to generate and install SSL certs, so I'm happy to be able to solve a problem I discovered in the market.
How did you start on product development and how much time/capital did you invest to get started?
Let's Encrypt, the non-profit organization that provides the free SSL certificate, does not have a client to generate an SSL certificate, and everything happens through their API. I came across an open-source Let's Encrypt PHP library and decided to build our solution on top of that.
I'm not a programmer, so I hired a PHP developer and an UI designer to work on the plugin. It took us under 2 months to launch the MVP and it cost me around $1,200 in all. At this time, I wasn't sure if this could turn into a profitable business.
I decided to launch the MVP as a free plugin on the WordPress.org repo and see the market response, which has been much higher than expected.Tweet
In total, I invested around $2,200 for the free and pro versions, and I have recouped the entire investment in less than 2 months after launching the premium version.
What did you do to promote your free product and get more users through WordPress.org?
I followed Freemius' guide on how to outrank competitors on the WordPress.org plugin repository. Using the techniques mentioned in the article, I was able to organically rank for a lot of SSL-related keywords. After a while, the Google Search Engine also ranked my plugin in the top 3 results for SSL related keywords.
However, we launched the plugin on WordPress.org before we discovered Freemius. When we finally integrated the SDK, we already had over 5,000 active installs on the repo, but we had no idea who our users were, so Freemius immediately helped us to overcome that gap.
Since discovering that article, optimizing our listing, and connecting the plugin with Freemius, we're now at 10,000+ active installs within a couple months.
When you decided to turn your free product into a freemium, how did you settle on what premium features to offer?
When I had the idea for the plugin, I was pretty clear about what I would offer in the free and premium versions. Moreover, I would launch the pro version only if the free version would have at least 5,000 active installs.
The free version would let users manually verify their domain ownership, the plugin would then generate the SSL and the users were required to manually install the SSL certificate.
The premium version would automate the whole process of verifying your domain, generating the SSL certificate, as well as installing it, all with a few clicks.
Although it has been more than 6 months since we started the entire project, we are still experimenting with our plans and pricing. We usually charge our users a yearly fee of $29 for a single license and $199 for unlimited sites.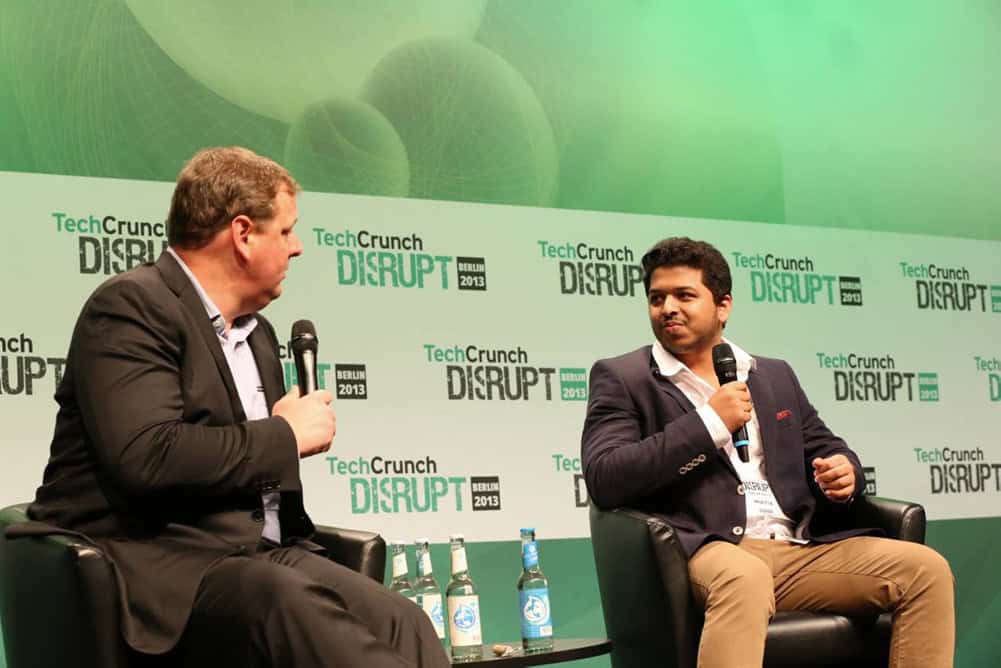 How did you come across Freemius? Did you explore any alternative solutions?
After providing a lot of free support and realizing that people were really interested in using the plugin, the next step was deciding how to monetize.
I read horror stories of how difficult it is to manage a free and premium version in the deployment process, and I was concerned that going freemium hadn't been the right approach for us in the long-term from a development perspective. I was also debating whether or not to sell on CodeCanyon or through our own website.
That's when I came across an article on Freemius, which compared selling the plugin on my website using Easy Digital Downloads vs Freemius vs ThemeForest. Freemius was the clear winner!
I believe in not trying to reinvent the wheel. In this case – not spending money to develop something if a solution already exists, even if I have to pay a premium for it.
In the 5 months since joining Freemius, how much have you started making with your product?
Our monthly revenue averages $5,000 per month. Keep in mind these are all first-time sales too, so we haven't started to see annual subscription renewals coming in yet.
When the pro version was launched, I wasn't expecting the plugin to earn as much as it has. I was actually working on another venture and found that the plugin was more successful, so I sold off the other business. Freemius has really taken the plugin to the next level in an unexpected way.
You're at that perfect point where I've seen many sellers who migrate to Freemius break the $5k/month barrier. What Freemius feature has unlocked the potential of your business the most?
I would say the ability for customers to pay, upgrade to the premium version and download the plugin automatically all from within their WP Admin Dashboard is pretty magical.
A lot of developers don't realize it, but most WordPress users are non-technical, and if they have to buy the plugin on another site, download it and then upload it to their website, it creates a lot of friction.
Additionally, the Freemius deployment mechanism has allowed us to take advantage of the freemium model much more easily. I love how everything is so easy with Freemius, and I don't have to keep thinking about how I can optimize the whole user experience.
Subscribe and grab a free copy of our
WordPress Plugin Business Book
Exactly how to create a prosperous WordPress plugin business in the subscription economy.
Share with a friend
Enter your friend's email address. We'll only email them this book, scout's honor.
Thank you for sharing
Awesome - a copy of 'The WordPress Plugin Business Book' was just sent to . Want to help us spread the word even more? Go on, share the book with your friends and colleagues.
Thanks for subscribing!
- we just sent your copy of 'The WordPress Plugin Business Book' to .
Have a typo in your email? click here to edit the email address and send again.
What are your plans for the future of your plugin business?
As you know by now, my background is unique because of the different ventures in different verticals. That gives me special insight into what customers want and how quickly and easily I can create a solution for them. With this experience, I am looking at a few ways to grow the business.
One of the current limitations of the plugin is that the premium version can only automatically install the SSL certificate on cPanel based websites. We are working on an ambitious idea that would let users using any website hosting stack use Let's Encrypt free SSL certificates. We plan to launch this feature by the end of Q2.
We are also focusing on partnering with other plugins in the website security space that would complement each other.
In terms of marketing, we're exploring some automated strategies, such as a mechanism that if users do not have an SSL certificate on their website, they will get an email within 30 minutes that offers a 10-20% discount on the premium version of the plugin.
One final growth tool worth mentioning is affiliation, which we haven't yet started, but we do hope to bring together a team of promoters for the product when the time is right.
Partnerships and recommending products can have a big impact on exposure to new users and increasing sales, so that's a great idea. How do you plan to approach these partnerships in the short and long-term?
When users install SSL certificates, they sometimes still can't see the SSL padlock because their website has mixed content. To solve this, I recommend that they use Really Simple SSL, a plugin that easily helps you to migrate to https and fixes all your mixed content errors.
However, Really Simple SSL doesn't work if you don't have an SSL certificate.
This seemed like an ideal partnership to me, so I approached the Really Simple Plugins team (who are awesome btw), and we decided to collaborate to help our users easily secure their websites.
My goal is to partner with all the other plugins that deal with SSL and continue to get the active install count as high as possible. By targeting plugins where there is a natural fit, things tend to work out more easily.
In the meantime, competitors have approached me to buy a stake in the business, but I haven't offered it yet.
How much time do you spend per week or month managing your business? Are you working on any other projects at the same time?
It varies anywhere from 1 hour to 12 hours per day 🙂 but generally not that many hours in total per month.
As we've grown substantially, we receive a lot of feedback from our customers. I personally answer all support tickets and think of ways I can help ease users' pain points.
SSL Zen is keeping me quite busy, and I still believe there's a lot that needs to be done, so I focus my energy mostly on making it easy for users to secure their website.
Sagar – it's been a pleasure hearing your insight, and I'm glad to see the success you've had selling your plugin.
Thanks, Brandon, it was lovely talking to you – and thank you to everyone for reading my WordPress journey.
If you are an entrepreneur, and think I can help, please feel free to reach me on twitter – @sagarpatil or comment below, and I'll get in touch.