We hope everyone is staying safe and healthy in these wild times 😷 The team has been hard at work (albeit in quarantine) with some awesome new features 🚀 around refunds, filters in the Developer Dashboard, making affiliate links more accessible, and gifts and surprises for Freemius partners! Let's jump right in and see what new monetization features are available for your business 👉
Refunds
Partial Refunds
We're excited to share that Freemius now fully supports Partial Refunds! We've had tons of requests for this one because use-cases for partial refunds arise pretty often, like in cases where a coupon code wasn't applied properly or your customer requests a prorated refund.
While partial refunds can be useful for a lot of reasons, don't forget to set expectations properly upfront with the right refund policy to minimize the amount of refunds you issue.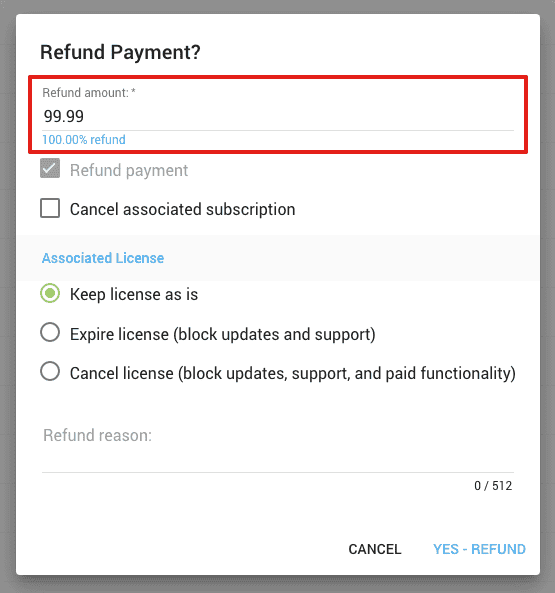 Late Refunds
Remember how you needed to contact us every time you had to issue a refund for a payment older than 30 days? No more! Developers no longer have to contact support for processing late refunds that are outside the 30-day refund window 🎉
PayPal payments can now be refunded up to 180 days after the transaction was processed, and credit card payments will now be refundable for 365 days: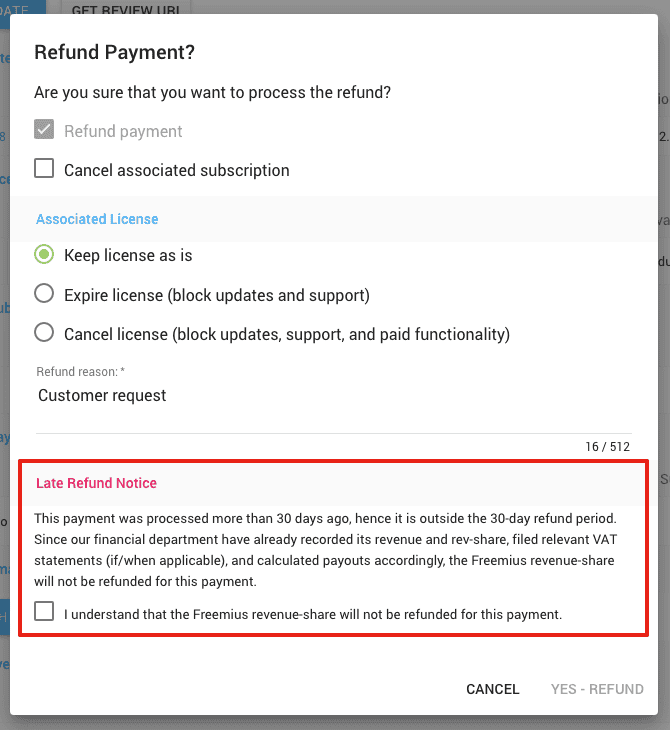 This is part of an overall focus for 2020, in which we are going to prioritize features that allow you to manage capabilities that were previously only available for our internal team.
Keep in mind that due to financial reasons (bookkeeping & sales taxes), refunds processed after the 30-day refund period will not be eligible for a refund of the Freemius revenue share.
Payments
After recently adding support for GBP, we created a currency filter for anyone selling with multiple currencies, so now you can now easily filter by USD, EUR, and GBP directly in the Payments area.

If you've been testing how the Checkout or Buy Button works, you can now hide test payments so they won't get mixed in with your live customer payments and cramp your style 🕺

Subscriptions
We added the option to hide test subscriptions too!

Licenses
You can now easily set a license quota to any limit instead of having to click each time you want to add a license. This is a simple UI enhancement, but it sure can save your fingers from all that extra clicking if someone has a 50-site license 🤣

Affiliate Platform
If you're using the Affiliate Platform, we added affiliate links directly on the affiliate profile sidebar in the Developer Dashboard, so in the case that an affiliate contacts you asking for their unique links, you can easily locate and copy them:

Affiliates already have these details emailed to them when the relationship starts and can also access their links via the Affiliate Dashboard. But, we found that in many cases developers need to easily access an affiliate's links so we decided to make those available to both sides.
If you're having trouble finding or onboarding affiliates, here's the The Ultimate Guide To An Affiliate Program for plugins and themes.
Enter Your Details in 'My Profile' to Get Gifts!
Now – arguably the most special of all these release notes! We added a new section for developers to enter their personal details to receive gifts & surprises from Freemius 🎁
When you hit certain benchmarks, we'll automatically send you some cool stuff so just log in to the Developer Dashboard and go to your Profile to fill out the details. More details about this coming soon.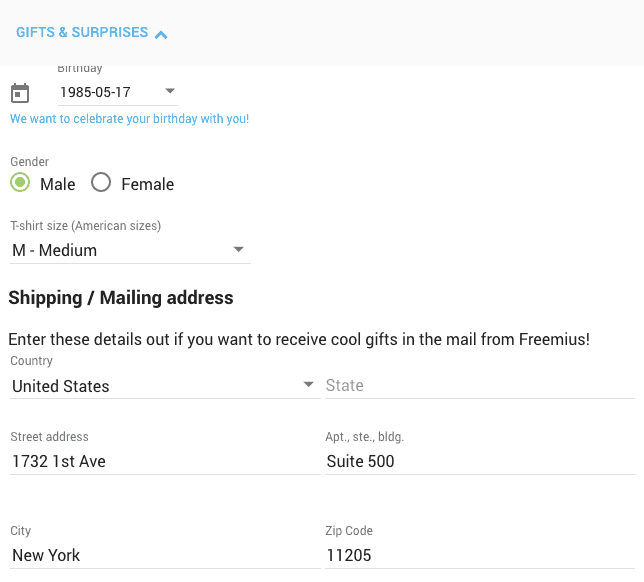 Keep Up to Date
Check out our latest release notes here and feel free to make feature requests in the comments below or on our Trello board.
Oh yeah, and we're looking for new team members to help us bring even more awesome features to you in the future, so if you know anyone who might be interested in these opportunities, feel free to refer them to us.
is Hiring
Senior PHP Developer
Build the core of Freemius' products, services, and APIs and see your direct impact on WordPress plugin and theme businesses.
eCommerce Migrations Specialist
Manage the license migration and product integration process for plugin and theme businesses who are starting to sell with Freemius.