If you've been following the WordPress products space, it's hard to ignore all the plugin and theme acquisitions going around. While it's a common thing, surprisingly, there's almost no public information on the topic. In the past few months alone I was contacted by 4 different developers who were interested in selling their plugin/theme business and didn't know where/how to start the process. So, since M&A (mergers and acquisitions) are an integral part of a healthy and maturing ecosystem, I thought we should host a series of posts, shedding some light on the topic through guidelines and best practices, based on the acquired experience of people who have done it.
To kick this series off, we asked Phil Derksen to share his vast experience here, so others interested in selling can get an idea of what steps to take and what the process might look like.
Take it away, Phil:
I'm the founder of WP Simple Pay, a WordPress plugin that lets you accept one-time and recurring payments using Stripe. I formerly acquired, re-built, and eventually sold Simple Calendar, a Google Calendar events plugin, in June 2017. I also built and sold a Pinterest sharing plugin in 2015.
How to Realistically Evaluate The Price of A Plugin/Theme
Right now the market seems to be dictating a sale price of 2.5x to 3x annual net profit for an established WordPress plugin or theme business that's steady or growing.
Don't expect the type of return you'd get for selling a SaaS (software as a service) business, which typically goes for a 3x to 4x annual net profit range right now. There's simply a higher demand for their larger customer reach and predictable monthly recurring revenue.
That said, there are quite a few factors that can determine how valuable your WordPress product business is in the eyes of a potential buyer.
You'll want a 3 to 6-month trend of increasing monthly revenue, if possible. Steady revenue should also work. But a trend in declining revenue is an obvious red flag for buyers and will devalue your business.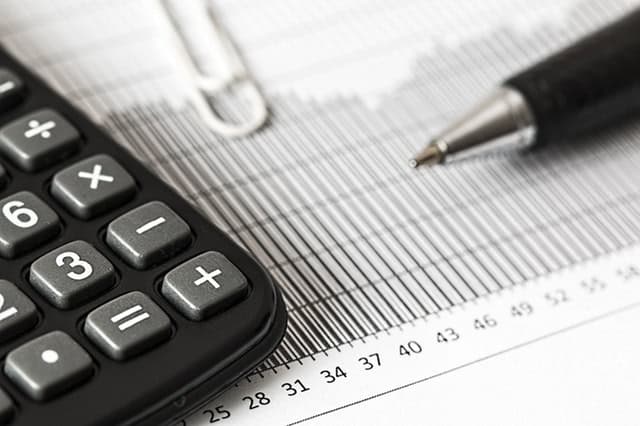 The value of your product business will most likely be higher if you've had automatic license renewals in place for a while. Think about it from a buyer's perspective if they can see a history of annual recurring revenue.
The value of your product business will most likely be higher if you've had automatic license renewals in place for a while.Tweet
Most savvy buyers know the value of a sizeable and active mailing list. Having a very small amount of product subscribers and/or a lack of regular broadcasts to prospects on your list will most likely devalue your business a bit.
Setting a substantial price to acquire free plugins or themes on WordPress.org by themselves is going to be a tougher sell. That's one reason so many free plugins are simply put up for adoption instead. Most potential buyers are looking for steady or growing sales and profit. If the potential buyer has a clear upsell opportunity for free users and there's a lot of active installs then the value may go up a little, but probably not as much as you think. When paired with an existing premium plugin or theme, the presence of a free plugin and along with it a strong conversion rate from free to paid can definitely boost the value.
You'll also want to share details about why you're selling to help put potential buyers at ease. Since you know the ins and out of the business, it would help to include marketing and other promotion strategies that you think would work and that have yet to be executed. Assuming the buyer has resources you do not, this gives them some better ideas on how to increase sales post-acquisition right of the gates.
Preparation Steps for Selling Your Plugin or Theme
Accurate records are super important when potential buyers are evaluating the worth of your product business. You won't be able to demand a 2.5x to 3x annual net profit sale price if you can't produce accurate financials and analytics for the last 6 to 12 months.
First off, you'll want to have various sources of traffic clearly segmented in your reports:
organic search
clicks from within free plugins
direct referrals
advertising referrals
Assuming you're using Google Analytics, you'll be asked to create read-only logins for your broker and interested buyers.
You'll need to be able to produce detailed sales records for the last 6 to 12 months. It's going to be a tough sell if these records are non-existent or if sales from your product don't have at least a 6-month history. Break down sales as much as possible, such as by license type, new purchases vs. renewal payments, etc.
Be prepared to have 6 to 12 months of detailed sales records.Tweet
At some point, you'll need to provide an income statement broken down by month for the last 12 months. Make sure all income and expenses not related to this product are excluded. When I sold my first plugin, I had sales of unrelated products and a little consulting income mixed in. Separate them as soon as possible so it'll be less work if and when you choose to sell.
The easiest way to keep unrelated consulting and product transactions separate is to simply set up different accounts for each. This should be done even if all are run through the same corporation or entity. If you're taking sales with Stripe, you can establish multiple accounts under one login. If you're taking sales with PayPal, you should set up a separate PayPal account, even if it means creating a new bank or credit card account.
Consider how difficult it might be to transfer the domain and site for the portion of your business you want to sell to a new owner. If it's not separate from other unrelated transactions, or if it's mixed in with a site under your name or your consulting company name, you'll want to split it off as soon as possible.
Subscribe and grab a free copy of our book
11 Proven Techniques To Increase Your Credit-Card Disputes Win Success Rate by 740%
Share with a friend
Enter your friend's email address. We'll only email them this book, scout's honor.
Thank you for sharing
Awesome - a copy of '11 Proven Techniques To Increase Your Credit-Card Disputes Win Success Rate by 740%' was just sent to . Want to help us spread the word even more? Go on, share the book with your friends and colleagues.
Thanks for subscribing!
- we just sent your copy of '11 Proven Techniques To Increase Your Credit-Card Disputes Win Success Rate by 740%' to .
Have a typo in your email? click here to edit the email address and send again.
Timekeeping records are also important. Whether you're spending your own or your team's time on marketing, development, and/or support of the product business you're selling, you'll want to provide records for all of these. Interested buyers may need to hire people for any or all of these tasks.
We asked Diego Imbriani, who also sold his WordPress plugin ("Modula Grid Gallery"), to tell us about the preparations he made, which helped him find a good buyer:
My preparations before the sale included printing out all of the available data about traffic and sales. That means: creating a read-only GA user, screenshots of PayPal incomes and screenshots of the purchase history in my site's backend. I have not provided proof for expenses because they were not important, as the only expense was about 10$/mo for the hosting. I also provided a copy of the plugin (both versions) to those who asked for it.

Preparing all of the analytics was time-consuming but it's a needed step. The better information you can produce, the higher the chances you will have of selling your project. The whole process took more than a month, even though the auction itself was only 14-days long. I had to do some work before and after the auction.

I also assisted the buyer by providing additional information about my plugin, so extra work again, but if you work well you get results and you can extend your contact base. After we completed the change of ownership of my plugin the buyer even asked me if I had another plugin to sell, so it's totally worth it!

~ Diego Imbriani – Sold 'Modula Grid Gallery'
Hunting for Potential Buyers
You can either start by listing your business with a broker or by reaching out to people about it privately. Depending on your time and personal connections, going with a broker first will probably expose you to many more potential buyers in a shorter period. On the other hand, talking about the sale solely in private conversations may extend the time it takes to find the right buyer, but allows you to be more selective.
If you go with a broker, I've used FE International and highly recommend them. See their seller FAQ and seller process resources in particular. They have very good material for preparing your business for sale. The founder, Thomas Smale, has been on several podcasts talking about selling as well.
Instead of using a broker to find a buyer, another option is contacting companies that have an established complementary product. I had several of these conversations before meeting the eventual buyer of Simple Calendar. Even though acquiring my product didn't end up a good fit for these companies, I met some great product people in the WordPress community this way.
You might also want to attend conferences where potential buyers might be. In addition to WordCamps, I recommend product and business conferences such as PressNomics and MicroConf. Look at the attendee list and plan in-person meetups ahead of time. For the Simple Calendar acquisition, I met the buyer at MicroConf. His interest stemmed from a private conversation that started in a Slack channel the conference set up for attendees.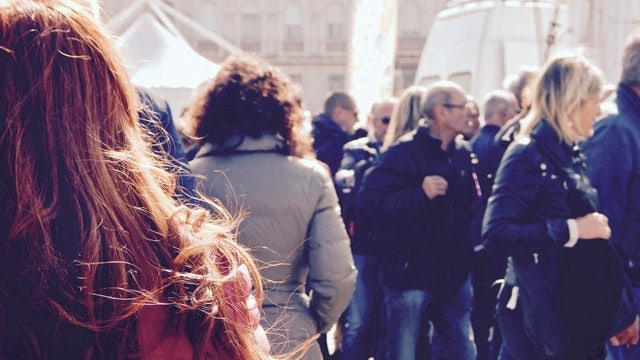 Besides your local WordPress meetup, try going to meetups focused on online marketing or startups. Nothing beats face-to-face discussions when you get the chance. Ask people about their products, customers, and challenges. When they ask about yours, bring up your interest in selling if they seem like a good candidate.
Another popular option in the WordPress acquisitions space is Flippa, which is an auction site where people can buy and sell online businesses like websites, apps, plugins, domains, etc.
Lucy Eind sold her premium WordPress plugin 'WP SlackSync' on Flippa about 2 years ago:
To find a buyer for my plugin I posted a message in a Slack group for WordPress users, but that didn't receive traction at all. So I created an auction on Flippa, this attracted some buyers, but not specifically the WordPress enthusiasts I was looking for. After posting a link to the auction in the 'Advanced WordPress' group on Facebook, the bidding started on the Flippa auction, and I managed to get the plugin sold at the first try. After the auction ended, we created and signed the agreement right away.

Flippa is a great place to sell websites and domain names, but it's hard to find trustworthy buyers who already have experience with WordPress. That's why we are building wpadopt.com, which will only list WordPress projects/businesses.

~ Lucy Eind – Sold 'WP SlackSync'
If you are looking to sell a WordPress website or service business, some companies like WP Buffs now have an acquisition unit that's worth checking.
Should You Reveal Your Numbers? Sign An NDA?
If you're listing with a brokerage, they should take care of getting the proper legal documents signed by you and potential buyers at the right stages. Financial data should not be distributed to the prospect until they are vetted by your broker.
If you're talking to potential buyers privately, then your timing on sharing financials is a personal decision. When I was selling Simple Calendar, I chose to reveal high-level financials at a certain point in our private conversations and emails due to the openness of the folks I met and the reputation their existing companies had.
What Does The Negotiation Process Look Like?
If you're listing your business with a broker, they should already be weeding through potential buyers to make sure you only continue with those that are qualified and interested. At this point, interested buyers will almost always have additional questions. Sometimes they can be handled over emails. Sometimes they'll need a voice call. Some may even need a screen-sharing session.
Once the prospective buyer has all the details they need, they and your broker will come up with an asking price without you. After you're presented with the asking price, you and your broker will decide if you want to counter or change any of the other terms requested.
If you're not going through a broker, then you'll be having these negotiation discussions personally with the potential buyer and possibly legal counsel.
As another angle at this, we spoke with Kyle Brown – a serial digital products buyer who had just recently added another high-quality plugin business to his acquisition portfolio:
I was looking for something in the WordPress premium plugins space that could give me a potential return on light changes to the product or distribution model. I can't say the acquired plugin's name at this time because we are still implementing the changes and I do not want to skew results, but it is in the WooCommerce space.

The way I had evaluated the financial value and the price I was willing to pay was quite simple:

1 X earnings –  Last 12 months revenue total – was the max price we were going to offer.

I mostly use Flippa to hunt for new potential acquisitions. This time I had to speak with my accountant because the seller was concerned about VAT fees and did not want to use an escrow service – I won't do a deal without one and do not recommend anyone else do unless I get the product upfront.

It took about 2 months to finalize the deal. Negotiations, two false starts – and lots of patience – before we then settled. It took about 12 hours to complete all asset transfer and funds. The assets we receive in return include: domain, plugin, a few other unrelated plugins, social media accounts, collateral – images, .psd, videos, docs, CodeCanyon marketplace account, wp.org account.

Our plans with this plugin for the near future include: Be out of the CodeCanyon marketplace and self-standing in 30 days. We are on track. Recoup cost in 6 months.

~ Kyle Brown – Acquired a WordPress plugin in the WooCommerce space
Legal Documentation & Legal Costs
I used FE International in both cases and they handle all the legal paperwork. Their commission rate is a flat 15% of the sale price, which includes this paperwork, exposing it to their buyer network, vetting potential buyers, etc.
For my sale of Simple Calendar, I found the buyer personally. The buyer and I then agreed to use FEI for their valuation, expertise, and legal docs required for the acquisition. In this case, the buyer covered FEI's commission as part of the terms.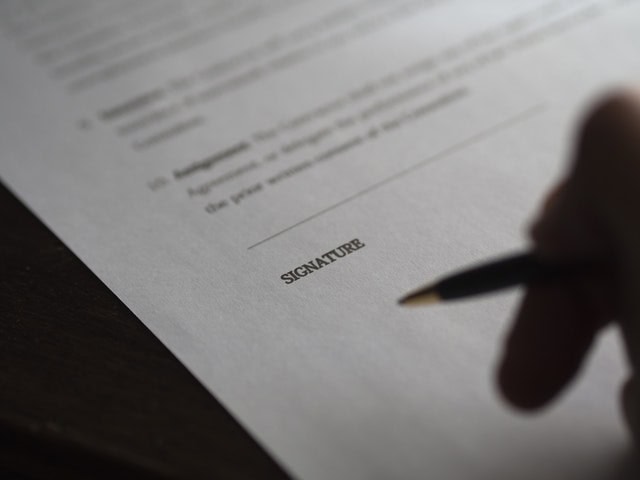 For these reasons, I'm not familiar with all the legal costs needed for a private sale. At the very least I assume you'll want a lawyer to draft up a contract with all details of what's included in the sale, what the seller and buyer need to provide, etc.
Moving from An Intent into A Finalized Deal: The Money Transfer
When the buyer finalizes their decision, you should receive and sign an LOI (letter of intent). After this is signed, the buyer will deposit funds into an escrow account. This can be Escrow.com or an agreed-upon escrow service.
Once the funds are deposited, typically the escrow period is 30 days. But just like selling a house, this can vary, and occasionally buyers will back out of escrow right before the deadline. I believe this is infrequent, but your broker should have a backup buyer ready to approach next in any case.
When you initially consider selling your business, don't expect it to happen overnight.Tweet
If either you or the buyer doesn't transfer complete ownership of the business during the escrow period, this phase will go on until the transfer is complete or someone backs out. Once completed, the funds from the escrow account should be deposited into your account.
Post-Acquisition: Helping The New Owners with The Adoption
When you start the escrow period, you'll want to make a checklist, or better yet create a project in the project management tool of your choice, for managing all the transition tasks with the new owner. There are usually more accounts, services, etc. to transfer to the new owner and/or have them establish than you realize.
Here's a list of accounts, services & licenses that had to be transferred or established by the new owner in my experience. Your mileage may vary depending on what software & services your product uses.
Web hosting
Email accounts & forwarding
Transactional email service (i.e. Postmark)
Email marketing/newsletter service (i.e. Drip)
Helpdesk service (i.e. Help Scout)
Cart abandonment service (i.e. CartHook)
Google accounts associated with the domain
Google analytics & console accounts
wordpress.org plugin admin & commit privileges
Git repositories
Payment & merchant accounts (i.e. Stripe & PayPal)
Premium plugin licenses (running on the transferred sites)
SSL certificate
Domain name
My Final Thoughts
If you're considering selling your product business, don't expect it to happen overnight. I've heard personal accounts of both quicker and much slower acquisition periods. There are just too many factors coming from both the seller and the interest of potential buyers to predict a more accurate timeline. But in the end, you won't really know how attractive and sellable your product is until you list with a brokerage or reach out to potential buyers.