One of the most surprising things about selling products is that quality doesn't affect sales. At least not on its own. Something I've seen over and over again while working for WooCommerce, myself, and consulting for other businesses is that the highest selling product is the one that's marketed the most.
That's obvious, right? But if it's obvious then it doesn't seem like a lot of us do anything about it.
As developers, it's all too easy to focus on the code (after all that's the fun part) and get to the marketing later. But if you want to have a customer base ready to buy your product you need to start marketing your product months before you sell.
If you want to have a customer base ready to buy your product you need to start marketing your product months before you sell.Tweet
What Do I Mean By Marketing?
If you have millions of dollars, you can start a branding campaign months before your product launches. Car companies, phone manufacturers, and Apple do this. But if you don't have that much money you're going to have to use a different strategy.
Content Content Content
One of the best ways to get your product in front of someone is to provide them with something useful. This could be images, tweets, blog posts, or anything really.
As you're developing – share what you're learning with the world. Talk about the new APIs you're exploring. Talk about a bug you found and how to solve it. Talk about why you switched text editors and what you like about the new one.
Subscribe and grab a free copy of our
WordPress Plugin Business Book
Exactly how to create a prosperous WordPress plugin business in the subscription economy.
Share with a friend
Enter your friend's email address. We'll only email them this book, scout's honor.
Thank you for sharing
Awesome - a copy of 'The WordPress Plugin Business Book' was just sent to . Want to help us spread the word even more? Go on, share the book with your friends and colleagues.
Thanks for subscribing!
- we just sent your copy of 'The WordPress Plugin Business Book' to .
Have a typo in your email? click here to edit the email address and send again.
Some of my most popular posts are from 5 years ago when I was just starting to use MAMP. I don't even use MAMP anymore but I still get 1,000 visits a month from that post.
Twitch
Every company is on Facebook, and they're all trying to write content on their own site. And sometimes it feels really crowded.
There is a place that has plenty of space, and it's something video game programmers have been using for years. I'm talking about Twitch.
It lets you live-stream anything on your machine. And you can live stream your coding and build community as you do so.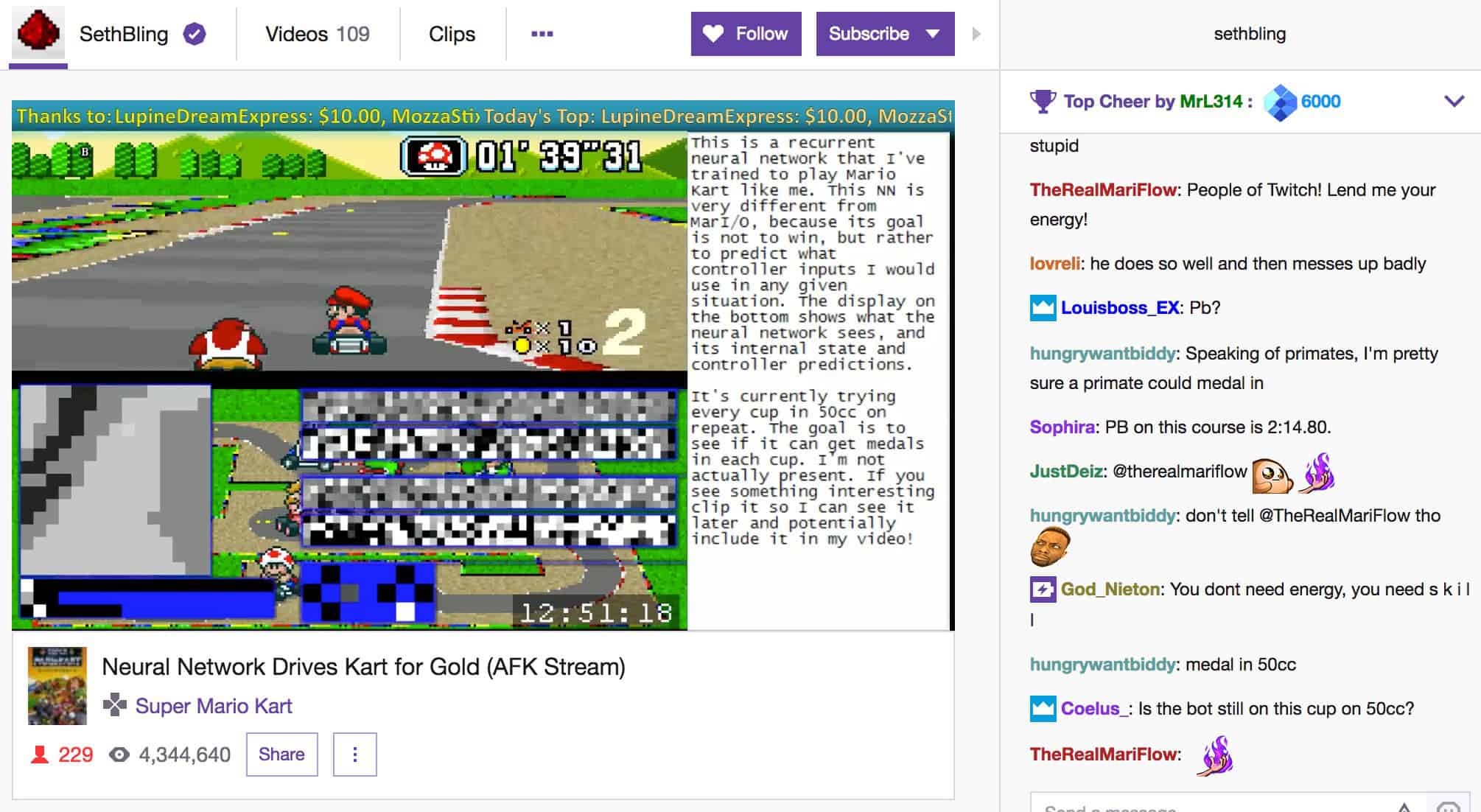 Some programmers from Amazon shared their results:
The goal of your stream is to build up a community around your game. This is one of Twitch's strong suits. I found that the people who come in to watch my stream usually come back. They ask questions, they engage others in chat, and they have valuable input into how you should fix issues or features you should add to your game.
You can build a huge following of developers for your product. And in the WordPress space developers are influencers. What developers recommend to clients will get recommended to other business owners.
You can build a huge following of developers for your product. In the WordPress space developers == influencers.Tweet
Twitch Tips
I've dabbled with Twitch myself, and there are a few things you should know to get things off the ground:
Set a schedule
You don't have to stream constantly. You can just stream for 3 hours on a Monday morning if you want. Once you make a schedule commit to it for at least a month.
Promote your stream
Once you have a schedule start sharing your stream. You can share when you go live.
And after you're done streaming you can save the stream and cut it into little highlights. And those highlights can be reused anywhere on the web. You can embed them on your WordPress site as you explain some new API that you implemented or something unique about your code.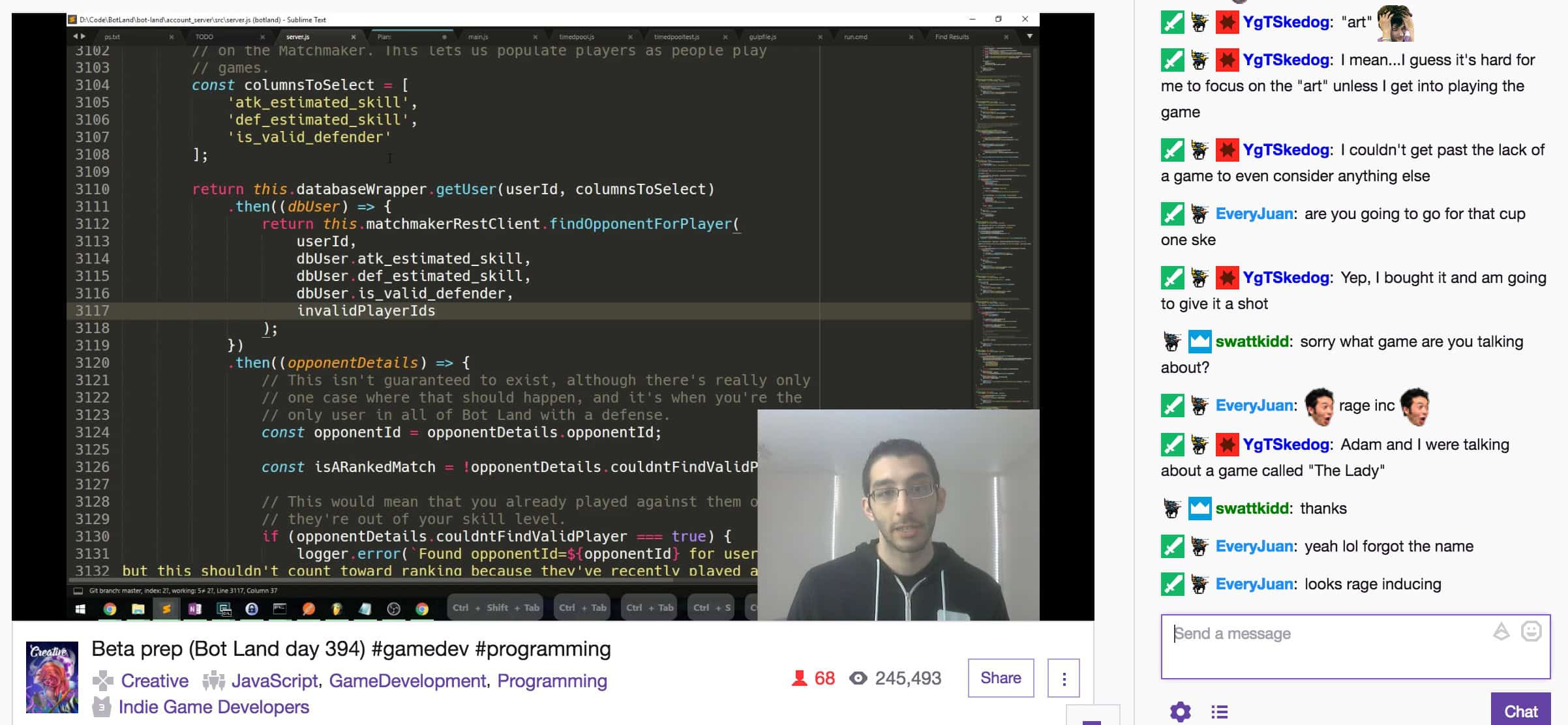 Results
The Amazon programmer I mentioned earlier has 630 developers that follow his stream. That's 630 who get emailed when he starts to code, and they learn all about his new projects.
By the time he launches a game he already has 630 raving fans. If you're selling a $50 plugin, you'll make $30,000 instantly.
Not to mention any buzz those followers generate.
You don't have to use the strategies in this post. Twitch isn't for everyone. But you do have to do something to promote your WordPress product. And taking 3 hours on a Monday morning (50% of the time you'll still be coding) to promote your WordPress product shouldn't be too big of an investment. If it is, I wouldn't expect to sell too many products.
Using Twitch is only one marketing channel. There are dozens out there, and I'm doing my best to interview them all. Last year I put together Lift Off Summit – a virtual marketing event to help people go from an empty store to a store with orders constantly flowing in. If you're interested, you should join us next year.
Do you have any particular marketing channel that's been working well for you? Do share it in the comments with the rest of us 🙂