Today we bring you a very pleasing success story: Abdelfatah Aboelghit created the great WooCommerce Builder for Divi plugin, and had recently migrated it away from WooCommerce and started selling through Freemius. He immediately saw a staggering 57% increase in gross revenue, right on the 1st month, so we decided to set up an interview with him to find out more:
Abdelfatah, thanks for agreeing to answer my questions about you and your WordPress product business so soon, right after migrating it and selling through Freemius.
Let's get started by getting to know you: where are you based and how did you first step into the world of coding WordPress products?
Hey, Thanks for having me! I'm based in a small village in Egypt. I've been in the WordPress coding products business for about 2 years now.
Before that, I was a pharmacist, but I've always been obsessed with creating websites for me and for my friends, using WordPress. I didn't know how to write code at the time, until one day me and my friend wanted to build a very complex website which I couldn't build with the available plugins, so we had to talk to a developer to do it for us. The developer asked for a lot of money, which we couldn't afford, so I decided to learn web development just for the purpose of building our website.
It was my last year in college, so I decided to learn how to code after college. As soon as I started learning PHP I realized that writing code is the best thing in the world for me! I left my job and focused on learning.
When I thought I was ready to get into the market, I started working as a PHP freelancer on UpWork, where the competition was really high and it was hard to get good jobs when you are just starting out, so I decided to find a smaller niche to be able to stand out.
WordPress was that niche! I already knew it for several years prior, but the competition was more fierce than I thought it would be. I looked for a much smaller niche and found that a lot of people are using the Divi theme, so I got into that and have liked it so much ever since.
How active is the WordPress community over in Egypt? Any WordCamps or related meetups taking place in the area?
The community is pretty small, as far as I know. I guess there was a WordCamp several years ago, but I wasn't in the business yet back then. There are also some meetups, but mostly for the beginner-level. Most web development companies I know here use PHP frameworks like Laravel and CodeIgniter. WordPress is more popular among freelancers.
What's the background story of your WordPress products company, 'Divi Kingdom'? Are you working from home?
I always wanted to have my own company and working on freelancers' websites was my first step to gain experience in coding and in dealing with clients.
Most of the clients I had dealt with from projects on UpWork and others were using the Divi Theme, so I learned pretty much everything about Divi. At that point I already had the experience as well as the clients, so now, I aimed to start my own company, in order to provide my services to those people, outside of the freelancing websites. So, I started 'Divi Kingdom' in 2016 and yes, I run it from my home.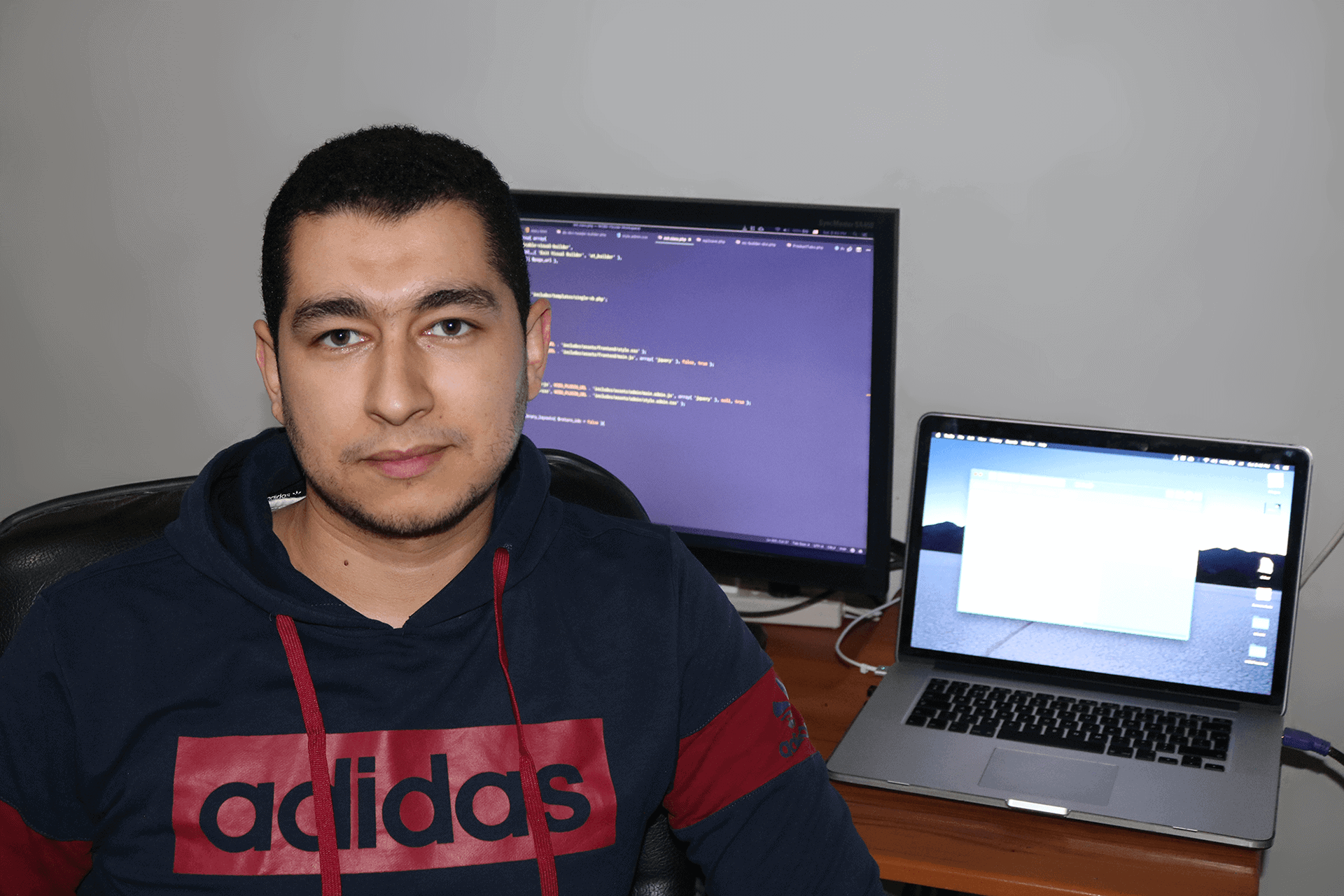 What has 'Divi Kingdom' been focused on lately, as a company?
Divi Kingdom and its products are built to make Divi Builder more powerful and to make building any kind of website, from a simple blog to a complex online store, really easy for everyone; web designers and online store owners alike. All of the upcoming products by Divi Kingdom will focus on the same thing.
About The Product
Could you give us an idea of what WooCommerce Builder for Divi is all about and what made you realize there were a need and a market for it?
One of my first jobs on UpWork was to build a WooCommerce website using the Divi theme. Building custom WooCommerce templates is painful, and if I ever got another job like that again I'd have to do the same work from scratch. For this reason, I decided to write a plugin that'll make building custom WooCommerce templates easier and faster for ME.
After building the plugin, I realized how powerful it was and how big the Divi Builder market really is. Since Divi Builder doesn't provide a way to customize WooCommerce pages, I knew that this is a big opportunity for me to fill the gap, so I decided to make the plugin available for everyone and start selling it.
Since Divi Builder doesn't provide a way to customize WooCommerce pages, I knew that this is a big opportunity for me to fill the gapTweet
Building projects for myself was the one thing that pushed me to learn how to code in the first place, and it was the reason behind my plugin.
As its name suggests, the WooCommerce Builder For Divi plugin gives the non-tech-savvy user, as well as the talented designer, the ability to use Divi Builder to build custom layouts for WooCommerce pages instead of creating child themes and overriding templates, which require development skills and a lot of time.
Anyone who can use Divi Builder can use my plugin automatically. The plugin adds some custom modules to Divi Builder. A module for every piece of the product page:
The add to cart button
The featured image
The gallery
The attributes
Etc.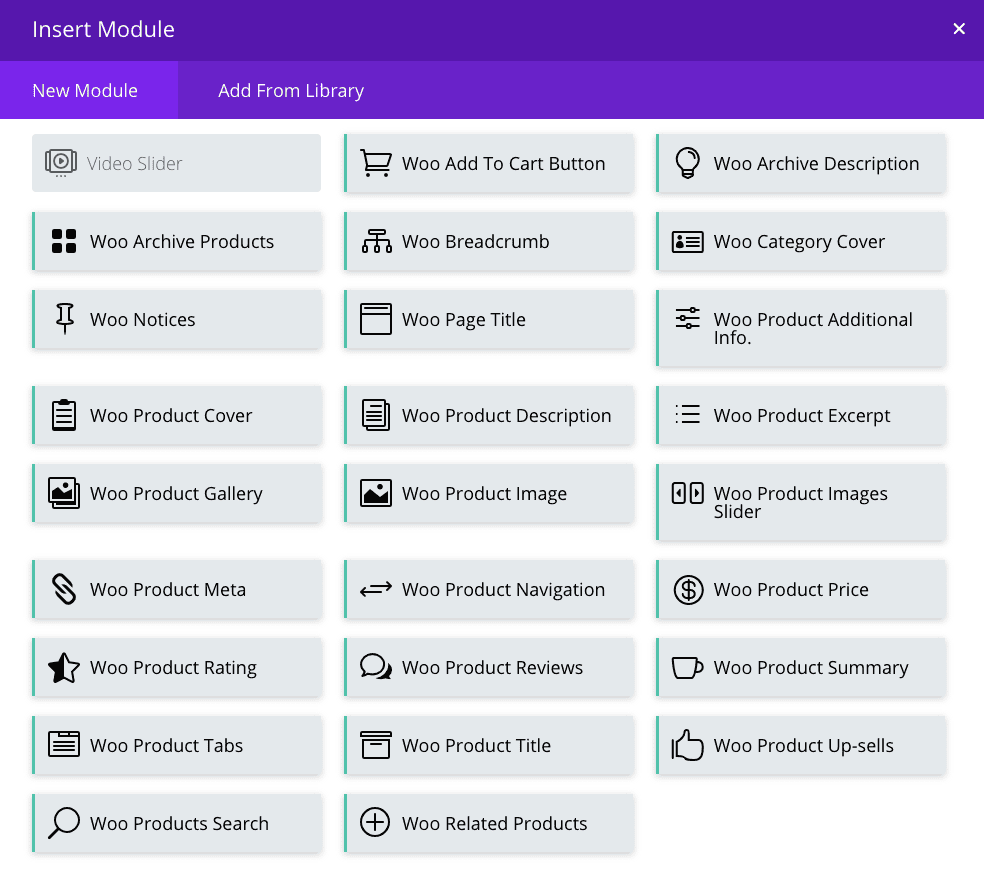 You can place anything anywhere, and design the entire page like never before.
Starting from version 2.0 of the plugin, I added support for building custom layouts for the Shop page, product categories, tags, search results page and more to come.
What makes your WooCommerce Builder special or different when compared with other commercial WordPress-based builder plugins?
Several things:
It's really easy to use with more options.
It's stable and clean! I move carefully with pushing updates. I have a lot of clients who have used other solutions before, but they came back to me at the end when they realize how stable and bug-free my plugin is.
The best support in the market! A lot of my clients who asked for a refund because they thought they encountered a better solution actually came back and purchased my plugin again because they saw the difference in the support quality. "I don't say no until I have to", even if the client had asked for something that is not related to my plugin, I help him/her out when I have free time.
I always add more features and I'll never stop doing that.
I listen to my clients, a lot of the plugin's features actually came about through suggestions.
Looks like you went with a fully protected, no-risk "Double Guarantee" refund policy.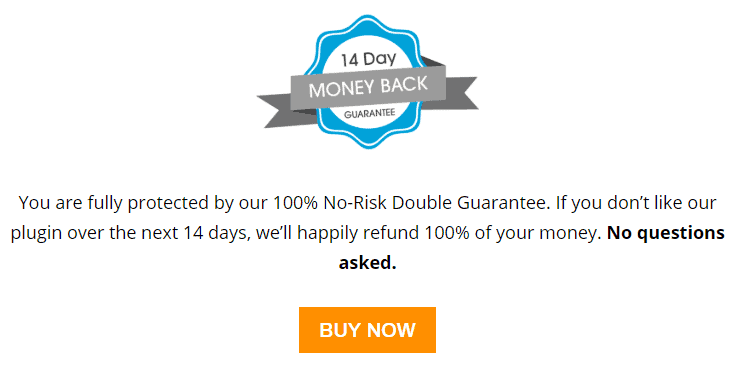 What made you go with that option out of all the possibilities, and how has it been working out for you so far?
This is a big selling point for me. Most of my competitors do not allow refunds at all, or at the very best, they provide a refund if the product is not working.
Providing that "No Questions Asked" refund policy builds trust immediately, which results in more sales. It's amazing how many of the refunded clients come back to purchase from me again. I know that some people abuse this policy, but after all, you will never want to make business with this kind of clients anyway.
I'm using my "No Questions Asked" refund policy as a big selling point. Most of my competitors do not allow refunds at all, or at the very best, they provide a refund only if the product is not working.Tweet
I'm also planning to take advantage of the Free Trial functionality provided by Freemius to gain more trust and more sales.
You are currently offering Annual, as well as Lifetime licenses with auto-renewals in place. What are your expectations from the renewals and why have you opted not to offer a Monthly license option?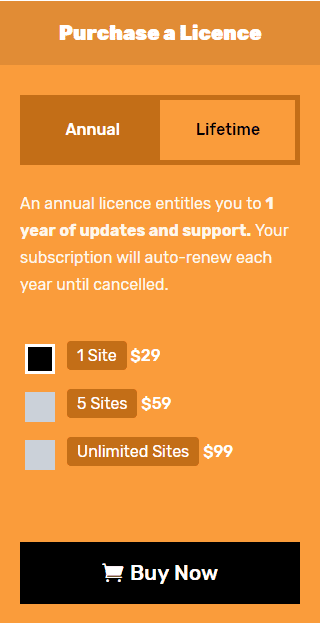 Before I had started selling through Freemius I only offered lifetime licenses. It has been 2 months now selling through Freemius and it's pretty hard to predict what will happen in 10 months from now, but I'm really excited about it – I think it will be awesome! Having your current clients pay you again makes your business alive and makes marketing easier, because you don't have to look for new clients all the time.
Having your current clients pay you again makes your business alive and makes marketing easier because you don't have to look for new clients all the time.Tweet
I actually never thought of a monthly subscription before. It is not very common in my market, so I think it may have bad effects on sales. It definitely needs some testing to make the right decision.
The Migration
You recently migrated 'WooCommerce Builder for Divi' from WooCommerce to selling through Freemius. What were the main reasons that made you look for an alternative eCommerce engine?
When I first started selling my plugin I used CodeCanyon. I thought it was the best option available out there, but I was wrong. Exactly after 2 days with CodeCanyon, I decided to move to another solution.
At that time, I only knew about WooCommerce and EDD. Since I know WooCommerce very well and have used it on projects before, and my plugin is all about WooCommerce (and I was in a hurry), using it was quickest and safest option for me. In three days I had set up my WooCommerce store, removed my plugin from CodeCanyon and began selling.
There were a lot of things that I didn't account for with this option:
Handling everything myself: the updates, licensing, invoicing, maintaining the server and more… that was painful and took a lot of time each day. I wanted to focus on the product, not the server!
The payment gateways: this one may not apply to everyone, but the major payment gateways like Stripe do not support my country, so I had to go for other, more expensive solutions, that ate a big chunk of my revenue.
Using tons of plugins and custom coding: Each plugin is made & maintained by a different developer. I hated that! If something goes wrong with one of them, that may break my system and this is the last thing I want. I wanted one stable package to do everything for me. As my sales increased every day, this headache increased with them.
What were you looking for in the new platform? Why was Freemius "the chosen one" eventually?
Before I started looking for a new platform, a pretty respectable developer, Fouad Kadry, shared a post about selling through Freemius on his Facebook page. I opened the website, explored it for a few minutes and said to myself, ok, this is cool and just forgot about it…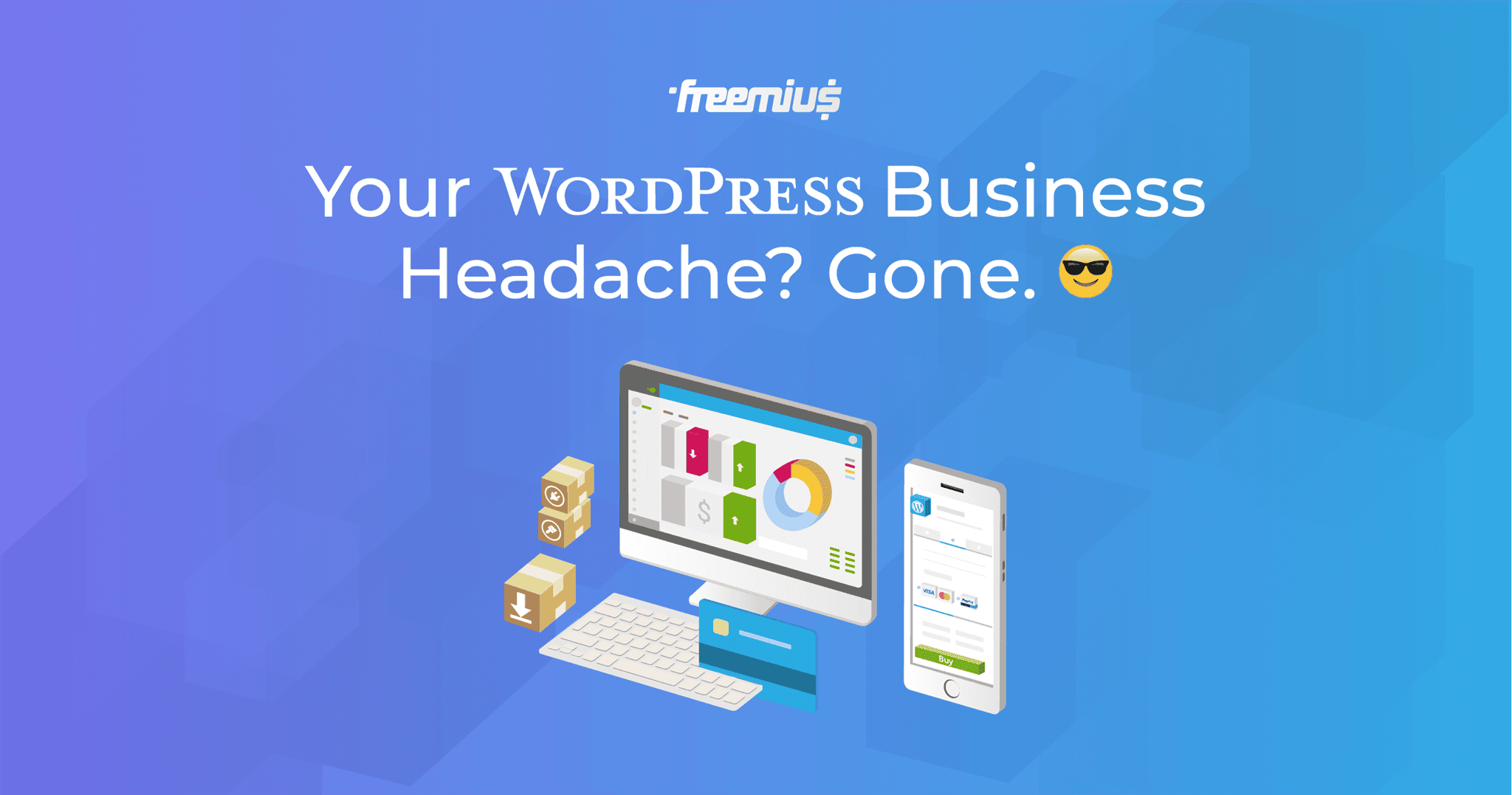 When the time came to look for another solution that will actually help me grow my business, and not waste my time on maintaining the server, I remembered that post. So, I checked Freemius out again to test it. I read some docs and created a test plugin to play with everything and it was AMAZING! I felt like "This is it".
Everything I wanted was available, the automatic updates, the licensing, the payment gateways, the built-in affiliate program and the beautiful integration with HelpScout. My life is much easier now than ever with my business.
What was the transition like and how long did it take to integrate Freemius into 'WooCommerce Builder for Divi' and start accepting payments with it?
Simple and smooth! Integrating the Freemius SDK into the plugin was really simple and straightforward. All the time I took was redesigning my product page and implemented Freemius checkout code. I also got help from Vova, who migrated all my previous orders to Freemius in a matter of minutes.
Subscribe and grab a free copy of our
WordPress Plugin Business Book
Exactly how to create a prosperous WordPress plugin business in the subscription economy.
Share with a friend
Enter your friend's email address. We'll only email them this book, scout's honor.
Thank you for sharing
Awesome - a copy of 'The WordPress Plugin Business Book' was just sent to . Want to help us spread the word even more? Go on, share the book with your friends and colleagues.
Thanks for subscribing!
- we just sent your copy of 'The WordPress Plugin Business Book' to .
Have a typo in your email? click here to edit the email address and send again.
I understand that you saw a staggering 57% increase in gross revenue right on your first month of selling through Freemius. What would you attribute that to?
One key difference between Freemius and other solutions is that Freemius is a business partner, not just a company you bought some plugins from and what they care about is to pay them for the plugins subscriptions. Freemius really cares about my success, because if I make more money at the end of the month, Freemius will also do more.
One key difference between Freemius and other solutions is that Freemius is a business partner, not just a company you bought some plugins from and what they care about is to pay them for the plugins subscriptions.Tweet
I was really underestimating my plugin's value, but after I moved to Freemius, Vova helped me a lot with the pricing of my product, which immediately changed everything.
What is the thing you like most about selling through Freemius so far?
So far, I like everything about Freemius, it is a life changer for me, but the one thing I like the most is that I feel I'm not alone. I have a team behind me.
The support team is amazing in response time and providing solutions on the technical issues and business related topics.
Final Thoughts
Where do you see 'WooCommerce Builder for Divi' and 'Divi Kingdom' in 5 years from today?
WooCommerce Builder For Divi will be the most advanced tool to build custom layouts for WooCommerce pages. It is going to be the number one plugin in this category.
As for Divi Kingdom, I look forward to building a team of developers, marketers and content writers. It will be the biggest company in the Divi market, with the best products and support.
What's one good tip you can provide for developers who are looking to create a sustainable business around WordPress plugins or themes?
"Do what you do best and outsource the rest."
I've always had an issue with outsourcing because I want to do everything by myself, and because of that, I wasted precious time on things I'm not professional at doing. Do what you do best to have more products with better quality, more clients and more money. Hire professionals to do what you are not good at.
Abdelfatah, thank you very much for taking the time to answer my questions, and for being so open about the immediate success of combining WooCommerce Builder for Divi & Freemius. I think that you have the perfect mindset and it looks like your business is on the right track!
How can people reach out to you for business inquiries, or just to chat?
You can find me on twitter as @abdou_aboelgit and you can also drop me an email at [email protected].