I'm glad to be with Igor Ligay from Stylemix themes today, a developer who can definitely be called "successful" when it comes to the world of selling WordPress themes and plugins. We'll be quizzing him on his experience selling on ThemeForest, and his more recent venture selling Stylemix plugins from their website using Freemius. Let's plug-in.
Igor, it's great to have you with us. Please tell us – what's your professional background?
I'm the founder and managing director of StylemixThemes. We specialize in developing WordPress themes and plugins. In 2011, I started creating WordPress themes for ThemeForest. It's been a long journey for me and my team.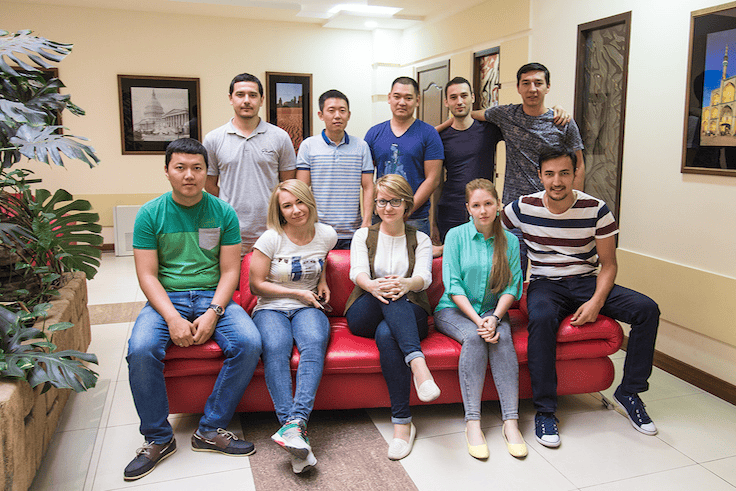 Today we have 20 tailor-made themes, 6 plugins, and more than 60,000 happy customers, plus a five-star author rating on Envato. Currently, the company's management is located in the United States, and the development team based in Uzbekistan (Central Asia).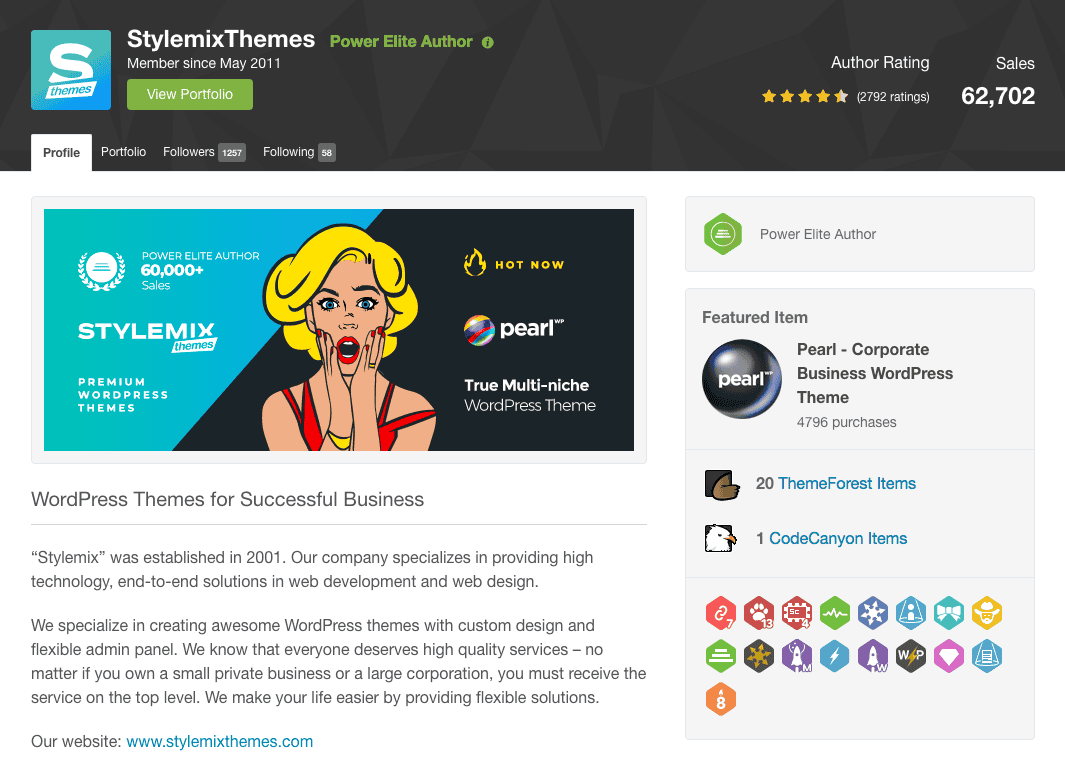 What inspired you to get into plugin and theme development and how did you start selling your products?
It all started in 2006 when I was a freelancer. I started creating websites for local customers, and a little later I founded a company with my cousin.
Around this time, I started to notice that more and more clients were requesting that we design themes for WordPress. Noticing this trend, I knew that we would have to capitalize on this opportunity to increase our revenue. So, I did the legwork – research. I discovered that with a CMS like WordPress, savvy developers could create themes to be sold en-masse to millions of people. Just think about that – one theme that can be customized and used for many purposes. Before this, people had to design each website exclusively without templates or themes.
I stared at ThemeForest knowing it was the future for WordPress development companies. WordPress had changed everything, and ThemeForest was a platform that I could profit from. I was soaking it all up. I visited ThemeForest.net and was blown away by their marketplace.
I knew that we had the talent to make a theme that would blow users away, so we created an author's account following ThemeForest's guidelines. We then uploaded our 1st theme. It was a portfolio theme designed for creatives.
ThemeForest gave us instant access to a huge number of potential clients, which meant I no longer had to spend my time constantly chasing down new leads! Of course, I still chased after some customers outside of ThemeForest, but being able to list our themes allowed me to take more time to improve other aspects of the business and most importantly improve our skills as a team. In the first few weeks, we made 30 sales, and that put us high up on ThemeForest's listings. Little did we know, we were on our way to becoming a Power Elite Author and one of the top authors & market leaders.
In the first few weeks, we made 30 sales, and that put us high up on #ThemeForest's listings. Little did we know, we were on our way to becoming a Power Elite Author and one of the top authors & market leaders.Tweet
What is one key aspect that made your products so successful?
In my experience, too many developers jump straight into creating without thinking about niches. In my example – building StylemixThemes from a small business to one of the most successful sellers on ThemeForest – I've discovered that choosing a theme niche or category is just as important as the features, functionality, and style of the end product. There's no point in investing countless hours of development time on a beautiful, effective theme if no one wants to buy it!
Niches are important because they:
Focus your attention on one specific area: Otherwise, you're just taking a scattergun approach which is more like playing the lottery. It's better to have a laser focus and chase a defined goal.
Reduce your number of failures: Because you're focused on choosing niches for a valid reason, you are limiting your bad choices and increasing your good ones. This means more successful themes and fewer failures.
Establish your reputation: It's good to pursue different niches over time. However, when you're successful in one niche, such as restaurant themes, you're more likely to attract people within that niche based on your reputation and reviews alone.
After identifying several potential micro-niches, I set out a golden rule for selection: Facts over opinions. I made every development decision based on:
Trends – You should think about and research today's trends. Trends can be in terms of design, fonts, animation effects, etc. Trends can be like a niche trend. For example, when we thought about the new theme in 2017, everybody talked about cryptocurrency and ICO. So we decided to create a theme based on this hype and boosted our sales by 20%.
Sales – Once you choose the industries for your future theme or plugin, don't forget to double-check the current competitors and their sales.
Growth – Think about expansion of your product. How can you expand it at the later stage and promote it.
Observation – It's associated with sales. You should observe competitors and try to understand how they promote their item.
Logic – Each product you are going to develop should have the logic in mind. If this is a Non-profit theme, add features like online donations with PayPal & Stripe. If this is a sports club theme, add a plugin like SportsPress. If this is a header builder plugin, add useful presets and drag-n-drop feature.
After identifying several potential micro-niches, I set out a golden rule for selection: Facts over opinions.Tweet
After making some of these choices, we found some niches for themes that worked really well for us in business: the automotive industry, and education.
What has been your biggest challenge in growing your business and what have you done to try to solve that problem?
The most challenging thing is the full understanding of web marketing and analytics. You can have a good team with perfect company culture, great 24/7 technical support, personal brand, and you can create a successful WordPress theme business. But, the most difficult part of our business is web marketing and analytics.
I am still trying different strategies and running A/B testing of all kinds. I haven't found a magic recipe for theme/plugin marketing. But I don't give up and work on different strategies every day.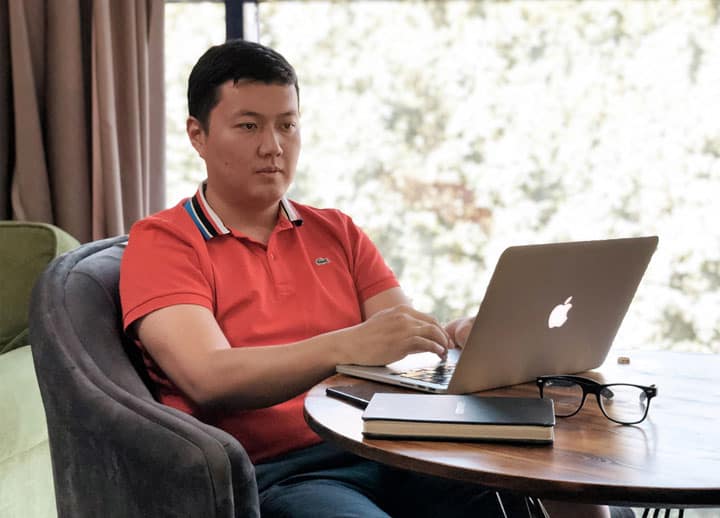 With your broad experience of the market as a Power Elite Author and selling through different platforms, in what ways do you think plugin and theme selling platforms have improved over the last 3 – 5 years?
ThemeForest and CodeCanyon boast over 70,000 themes & plugins that have been published on their site by over 15,000 authors. When we first started in 2011, there were not such big numbers.
Envato is evolving, and for us, a Power Elite Author, it has been great. If you check Alexa or Similarweb stats, you can see that Envato hasn't declined in traffic since 2011. They grow every year.
There is now far greater competition and higher expectations from customers for quality, which positively affects the market. It makes us think a few steps ahead and doesn't let us relax. The overall growth of marketplaces is a huge plus for the community – for businesses and for everyone involved in the creation of themes or plugins.
Despite this, there are some issues that you should be aware of that are largely out of your control – issues that you will need to think about and respond to strategically. Primary among these is Envato's pricing policy. The price at which you sell your themes will determine in part your sales numbers and your growth as a developer. Pricing is also inherently connected to quality. Envato has altered its pricing policy recently, and it has brought a number of advantages and disadvantages to developers.
Another thing is strong competition. If you develop a theme for 3-4 months and release it on Envato Market – there is no "boost" anymore like there was 3-5 years ago.
Every day, up to 10 new items are published on the marketplace. So, the visibility of your product is very low. You don't have any other choice than try to drive traffic to your item from marketing or sales strategies. If you are a new developer, this is very complicated and time-consuming. You need to have another $5000 to spend on your product's marketing alone, and if you don't market your ThemeForest/CodeCanyon product listing, I would safely say that there is a 99% chance your business will fail.
If you are a new developer you need to have another $5000 to spend on your product's marketing alone. If you don't market your ThemeForest/CodeCanyon product listing, I would safely say that there is a 99% chance your business will fail.Tweet
What are the market opportunities or threats you see for WordPress product developers in the next 3 – 5 years?
In continuation of what I talked about in the previous question, I would like to talk not about opportunities, but about concerns of price dumping, which is very important to me.
Like many businesses, Envato is most interested in its profit margin. If they feel they can create a larger profit by allowing a "price dump" – selling tons of products for a low cost – across the board, rather than just budget themes, then they will do so.
However, this runs counter to how themes are made. It's no longer a simple process requiring small amounts of time and resources. Creating a high-quality theme in a competitive market now requires:
Developing "must-have" features.
Including premium plugins.
Quality of code according to Envato standards.
Analysis of new development practices.
Understanding and researching design trends.
Implementation of new innovations in design/functionality.
All of the above requires new assets that you, as a developer, must buy or create. That takes time and money – something developers will increasingly feel isn't worth it considering the falling profit margins that can be made through Envato.
It may be true that Envato will sell far more themes and plugins if they cost just $19 per unit (Envato gets a fixed $12 per theme from ThemeForest and $4 per plugin from CodeCanyon). However, in my opinion, in the long run, it will ruin the competitive nature of their quality products. Only developers from so-called '3rd world countries' will remain on the platform because they will be able to live off of these smaller margins and justify the high investment for support. That means a large part of the developers' community will be locked out. This will significantly reduce the diversity and quality of products.
Subscribe and grab a free copy of our
WordPress Plugin Business Book
Exactly how to create a prosperous WordPress plugin business in the subscription economy.
Share with a friend
Enter your friend's email address. We'll only email them this book, scout's honor.
Thank you for sharing
Awesome - a copy of 'The WordPress Plugin Business Book' was just sent to . Want to help us spread the word even more? Go on, share the book with your friends and colleagues.
Thanks for subscribing!
- we just sent your copy of 'The WordPress Plugin Business Book' to .
Have a typo in your email? click here to edit the email address and send again.
You recently started selling your plugins with Freemius – what led you to that decision?
We planned to sell the plugins a long time ago, but we wanted to sell the plugins and addons on our company's website. We didn't plan to sell through CodeCanyon.
We were thinking about using WooCommerce at first, but we understood that we would have to put a lot of effort into creating a system that would work for our goals.
So, we searched for other solutions and found Freemius, which has everything we wanted. After some experimentation with the platform, we realized that it would be the best solution for us to sell plugins on our own website. Also, it's easy to set up for developers and simple to use for customers.
Based on your experience with Freemius so far, what makes the platform appealing for your business?
There are a few Freemius features that are best for our business because they've let us focus on other priorities, like marketing and product development.
The licensing generation and activation system lets customers easily activate premium features after purchase.
The affiliate system has allowed us to easily promote our items on other websites or blogs.
The integrated checkout with fully functioning payment gateways has made it a breeze for us to accept payments without any setup on our side.
The Developer Dashboard statistics, which include statements and breakdown of payments, monthly recurring revenue, user events, and much more.
Do you have any advice for other businesses that you would have liked to have known earlier on in your career?
I think we have missed the momentum a bit when it comes to developing WordPress plugins. Plugins are good because they can be considered a micro startup. Each plugin is borne from an idea – like in a startup – and they each solve some kind of problem.
For me, plugins are a new chapter. I don't know how to promote plugins with guaranteed sales, and I am in the middle of understanding marketing for plugins.
For new developers I would advise the following:
Don't copy items created by other Authors on Envato.
Create something fresh and try to find a niche that doesn't have much competition.
Use 3rd party plugins as minimally as possible.
Invest in your own development of plugins like Page Builder, Slider, etc.
Don't create many themes, because you will need to support all of them, or your rating reviews may decline.
Invest in marketing.
What are your plans for the future of your plugins and themes and why?
The new battlefield for us is to develop new ways of leveraging our free plugins for WordPress, which we are expanding as we speak. The competition in this field is fierce, but that's just how we like it at StylemixThemes. Push forward, learn, push forward again – a continual march to success.
The new battlefield for us is to develop new ways of leveraging our free plugins for WordPress, which we are expanding as we speak.Tweet
Igor, thanks again for being with us and feel free to share any other comments with the crowd 🙂
Thank you for the opportunity to share my experience and best of luck with all your plugin and theme businesses!