Based on your requests, we are excited to announce the launch of a WYSIWYG Email Styler, enabling you to manage the appearance of the transactional emails we send to your users and customers on your behalf.

The Email Styler customizes the visual appearance of your emails to better align them with your brand. With it, you can add your logo and change the colors, styles, and fonts for all the email's elements, such as the email header and background, headings, body text and links, and buttons.
Email Design Editor
You can access the new tool in the "Emails" section of the Dashboard -> "Customization" tab.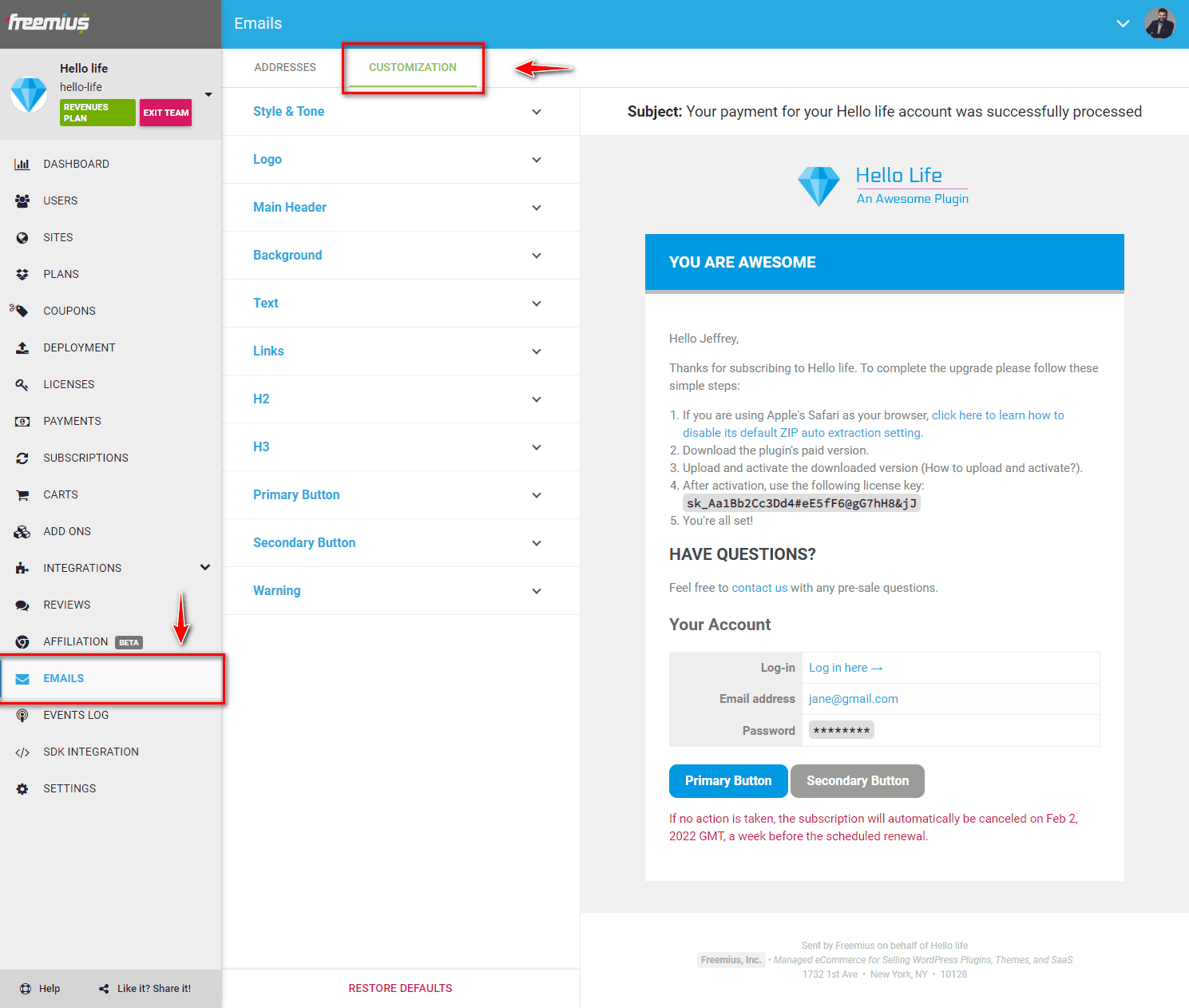 The Email Styler is highly flexible and provides a granular level of parameters control, helping you tailor the font color, family, size, weight, transform, style, decoration, line-height, and letter-spacing, as well as the button colors, border-radius, and font options. This level of control ensures that your transactional emails are styled with the branding that your users are familiar with (and love).
The Email Design Editor provides a real-time preview and the changes are auto-saved, making it quick and super easy to use.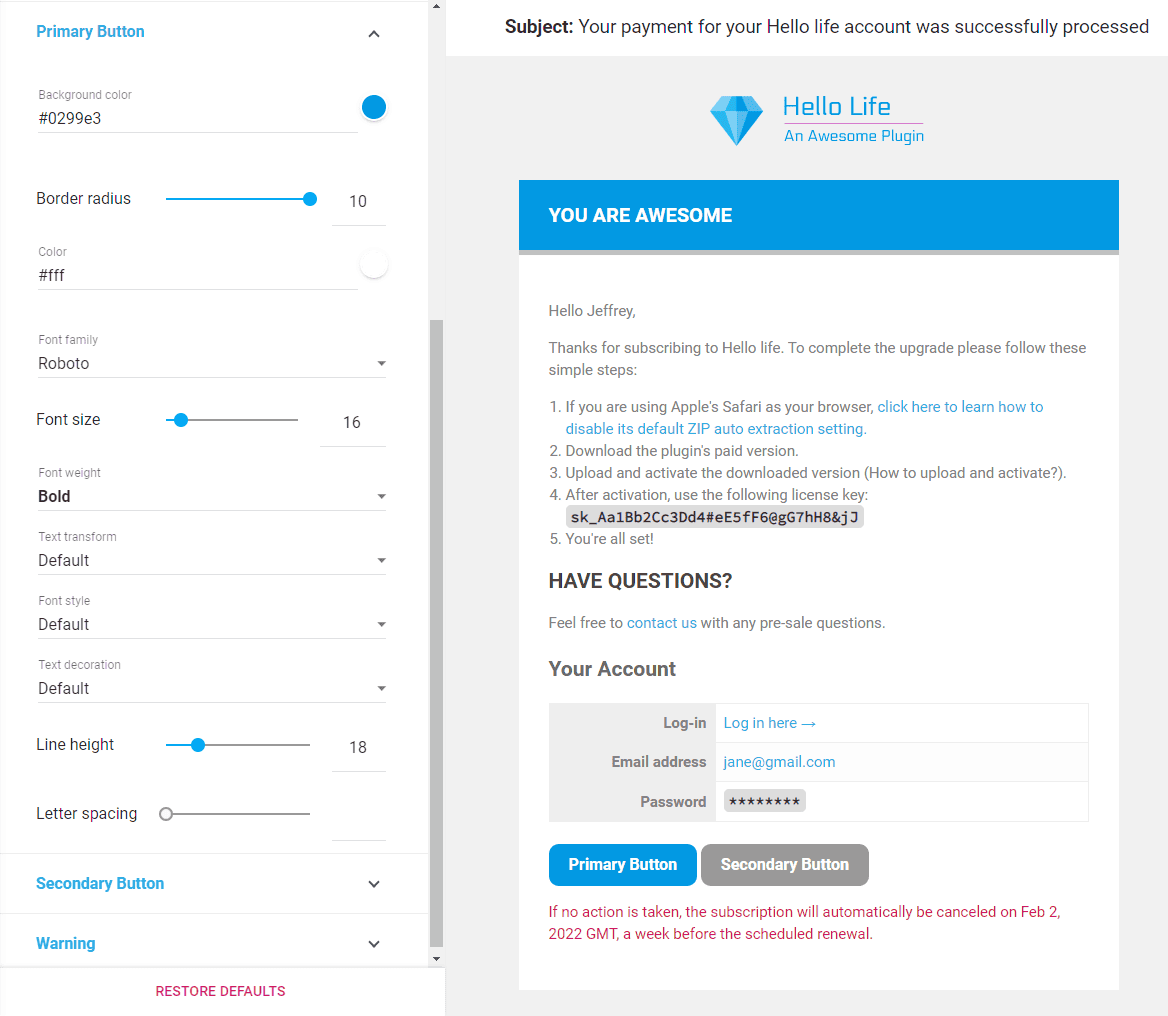 Also included are two email tone options: Playful and Professional. The Professional option includes formal greetings and avoids any usage of emojis.
The Email footer has also been redesigned. We've removed the branded border on the bottom and the legally required reseller signature is now more subtle so it won't interfere with your style and branding.

We'd like to thank you for your ideas and contributions, with the feedback from our community we're making Freemius better every day!
Notes and considerations:
To reduce the chance of emails being flagged as spam, please make sure the logo image is hosted on the same sub/domain you send emails from, and authenticated with DKIM.