According to a study commissioned by WP Engine, 57% of enterprises use WordPress. Is your WordPress plugin or theme business ready for enterprise clients?
I'm not pretending to be an enterprise sales expert, but, during my 10-year journey as an entrepreneur, I had my fair share of experiences selling software to Fortune 500 companies and learning from some of the top salespeople in the world, like Kris Duggan. Those experiences taught me fundamental principles that are kind of trivial but are unfortunately not yet adopted in the WordPress plugins and themes business economy.
In this blog post, I'll expose you to several practical tricks that help sell RatingWidget licenses (a plugin business that I've built that was the catalyst to creating Freemius) to large organizations for thousands of dollars a year. That's 20x, 30x, and sometimes even 50x the price an average customer pays. And the beauty is that it requires almost zero operational changes, and can be accomplished even by a one-man-show operation.
So, if you're running a premium plugins business or a theme shop and would like to win those mega customers, then this post is exactly for you!
This blog post exposes you to several practical tricks that will help you sell plugin licenses to large organizations for thousands of dollars a year.Tweet
Intro
People who got to know me from the WordPress community probably think that I'm an extrovert. The truth is that deep inside, I'm the typical developer-type introvert that prefers to sit in front of 3 displays and write code, rather than networking.
Back in 2012, when I was the CTO of my previous startup, a chain of events forced me to bring out the hidden extrovert in me: Back then, we got accepted to a 3-month program in a startup accelerator called UpWest Labs in the Silicon Valley. At the last minute, my co-founder and CEO couldn't come, so only our software engineer and I flew in from Israel to San-Francisco to attend the program. Due to the absence of our CEO, suddenly, I got thrown into deep waters and had to deal with presentations, pitching to investors, and sales. It was super frustrating for me at first, but thanks to the amazing guidance and mentorship by the program (special thanks to Gil Ben-Artzy), I managed to overcome my fears and just do it.
Lesson number 1 in enterprise sales – price matters a lot!
Our product was an organizational SBS (Social Business Software), tailored to companies with 100+ employees. Back then, we had no big customers and one of the main things that kept us awake during the nights was figuring out how we can diminish the entry barrier which was making it hard for us to penetrate organizations. As we had control over the pricing, we considered offering free pilots. After advising with our mentors (super experienced people such as former Oracle CTO), we learned that free pilots are bad. So, we decided to significantly reduce our pricing, making the solution cheap enough so that whoever is the decision maker we are pitching to in the room will have the budget at hand, without having to go up in the chain of command to ask for approvals.
One of the major meetings that I managed to secure with the help of the accelerator's network is pitching our SaaS solution to France Telecom (AKA Orange). A public company worth over 40 billion euros, with more than 150,000 employees worldwide. Crazy, right?
It was a typical shiny May day in the bay area; I took the Caltrain from Palo-Alto to San-Francisco, all pumped up, thinking to myself, "I have to get out of this meeting with a letter of intent. I must do it!"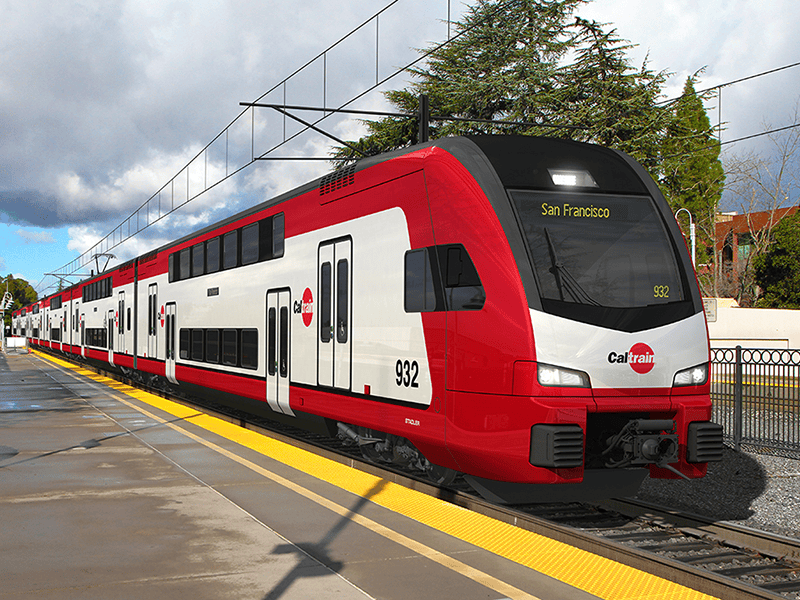 When I arrived, I walked into a typical Silicon Valley corporate building, took the elevator to the 5th floor, and was welcomed by Orange's Director of Enterprise Services, directly into a conference room. We had our small talk while the other attendees arrived. After 5 min, the conference room was packed with six VPs and high ranking executives that came to listen to my sales pitch.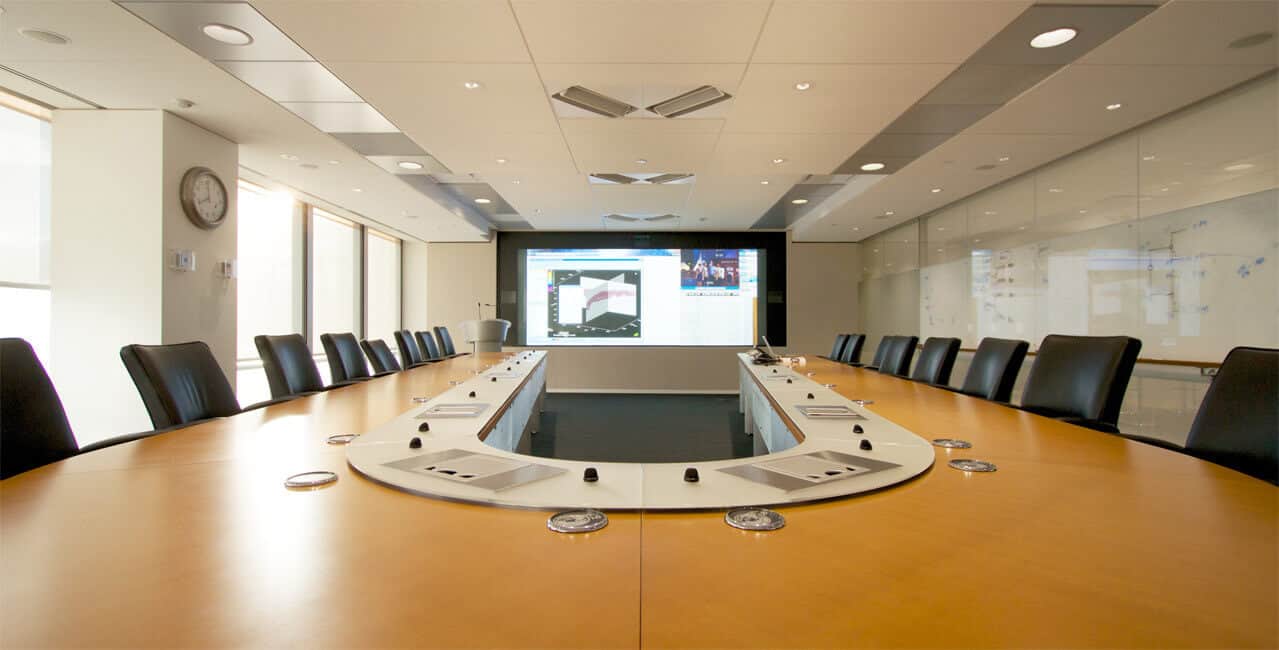 You can't even imagine how nervous I felt. The main thing that kept me calm (on the outside) is that I knew that "I know my shit" and that we have an amazing offering. Armed with the new and "cheap" pricing, I confidently presented my slides explaining the problem, the solution, and the value proposition. The presentation went really well. They were engaged and threw a bunch of follow-up questions at me. We started to talk about conducting a 3-month paid pilot with 150 people and then scaling it out for more employees.
Sounds awesome, right?
Until they asked about the pricing.
I skipped to the pricing slide which was further down in the appendix. And… they all started to laugh. I can't forget their reaction; all of my efforts went down the drain because the pricing was ridiculous in their minds. It didn't matter what I was selling to them, it was perceived as a joke. And just to put you into perspective, it was thousands of dollars a month just for the pilot, but I guess that these guys are used to seeing deals worth millions of dollars.
Lesson number 2 in enterprise sales – there's no one-size-fits-all. Tailor the price to the potential customer!
After my disappointing experience with France Telecom, I took the same pricing slide which included four different packages, and added two zeros to the cost of every package 🙂 My next big sales meeting was with the Director of Cloud Solutions at Netflix.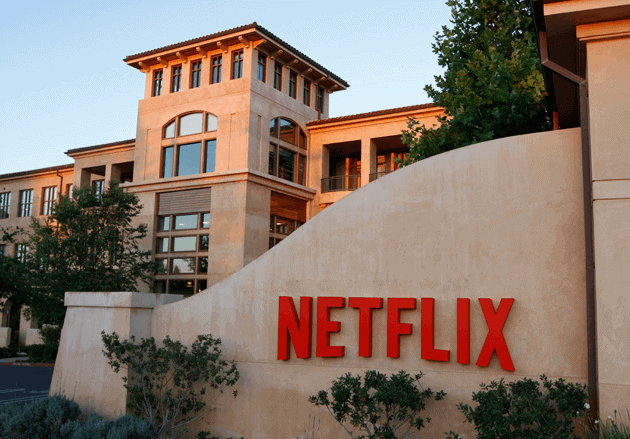 Cutting to the chase, when I got to the pricing slide this time I paid attention to the reaction of the Director when I revealed the slide. Guess what? He didn't even blink. And he didn't laugh as well. The perception was that we had a good offering and the price made sense accordingly.
Lesson number 3 in enterprise sales – sales cycles are long!
When I came out of the Netflix meeting I was so excited, I even did a little victory dance. Not only did the pitch go well, when I finished my pitch the Director described the challenges that Netflix was having back then and how he loves our offering since it addresses those pains.
Long story short, I met with Netflix and Orange for two or three more meetings over the course of the next six months. Unfortunately, I managed to seal neither of those deals.
These experiences taught me that there are so many moving parts when you sell to enterprises, and it doesn't even matter what's the cost of the product. The approval still has to go through different departments like legal, accounting, and the executives. Not only can this process take many months, if you don't have a "champion" within the target organization (someone who's really excited about your solution and wants it to be adopted), it is likely that the deal will not happen since you need an "insider" to push and oversee the process to the finish line.
With enterprises, you need an "insider" to push and oversee the process to the finish line. Otherwise, it is likely that the deal will not happen.Tweet
Enough with the stories, let's get some actionable tips…
How Enterprises Buy WordPress Plugins and Themes?
Before I dive into the DOs and DON'Ts, it's essential to first understand the process enterprises go through when they opt to buy a software solution. Obviously, the process to buy a WordPress plugin/theme is way shorter than deploying a SaaS solution for 150 employees, but it does follow the same principles. At a high level, there are seven personas that are involved in the process:
Project Manager – the person that manages the project.
Customer – another company when it's an outfacing project. Or, if it's a project for the organization itself, the customer can be another team in the organization.
Decision Maker – could be a team leader or a director of a higher rank.
Scouter – the person that does the actual market research to learn about the available solutions in the market.
Security Expert – a team member of the security team. Responsible to verify that the software that is used by the organization is secure.
Legal Counsel – a representative from the legal team who's making sure the organization is legally protected.
Billing Department – the team that actually swipes the credit card, collects invoices, etc.
Unlike with small companies, where a single person can just click the buy button, an enterprise sale process will involve seven different "stakeholders", usually different people, even if it's just a plugin or a theme. I know, crazy 🙂
While the process "touches" all of those people, you should understand that if you aim to be a compelling solution for enterprises, out of all of them, you have to figure out how to target the Scouter. If the Scouter will not find your solution to be a viable option, there's no way you're going to get those mega-clients. So let's try to understand how you can win the Scouter's trust and be their 1st choice.
Trust and Credibility
Recognizable Logos
One of the first questions/concerns every large organization has is who else is using your product. Most large organizations are risk-averse by nature and don't want to be guinea pigs. The reason for that is very simple – whoever decides to use your product is putting their name and job on the line in case something bad will happen. That's a risk that not many corporate people tend to take. Therefore, you must build some initial trust and credibility to even become an optional solution for enterprises.
You must build some initial trust and credibility to even become an optional solution for enterprises.Tweet
This may sound a little scary, but in practice, it's relatively easy to achieve that. When I started the RatingWidget project, one of the main things that I added to the Terms of Use documentation was that we are allowed to showcase the logo of the company that uses the product. That's one of the techniques software companies use to add those pretty logos to their homepage.
Trivial, right?
Apparently, this is not the case in the WordPress products ecosystem, at all. If you go to a typical premium plugin or theme website, you'll probably see logos of solutions that the plugin is integrated into, logos of known blogs/publications that have featured the product, and maybe a few reviews taken out of WordPress.org. But, you will not see companies' logos. And that is the case across the whole ecosystem. Here are just a few of the popular product websites that I've checked:
In fact, the only WordPress plugin and theme company that I've found presenting company logos today was WooCommerce: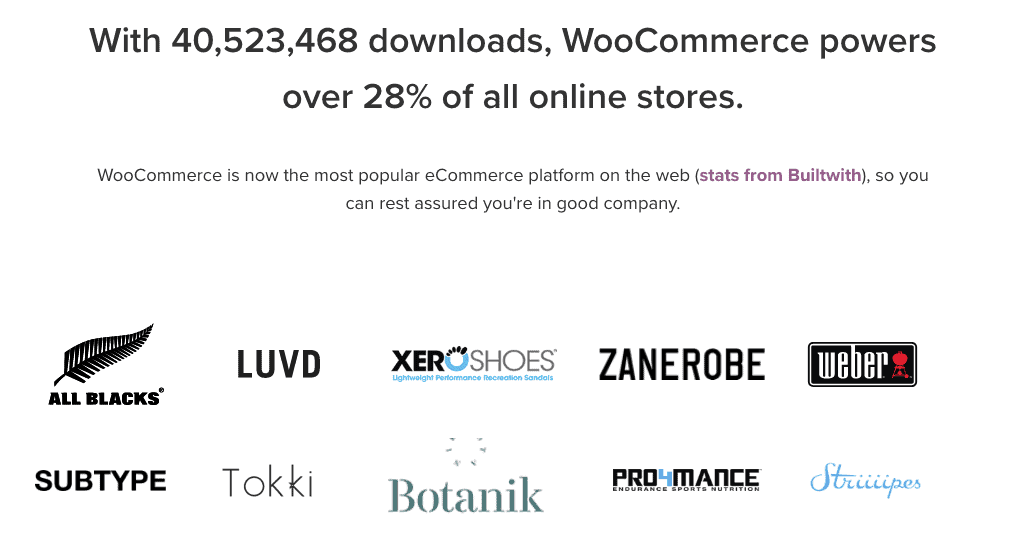 Logos are super important! When a person from a public company ends up on your site – if you have logos of big brands it indicates that you already have the experience of working with large organizations and that they are not going to be the first ones. This increases the confidence of that person and gives you an immediate edge over competitive products that don't use that technique.
You may ask yourself – "how the heck do I get those brand logos?" and that's a fair question. Unlike Software as a Service, where product owners have complete access to their users and customers' data, plugins and themes are different. Here are three ways to get the data on your users:
If you're selling from your own store, you should have access to the customers' emails or to their PayPal emails. All you need to do is go over your customers' email list and look for well-known domain brands.
If your sales platform does track customer site addresses like Freemius,  you will be able to learn about the brands that are using your product and see where they use it and how.
If you have a free or a freemium product, you can leverage a solution like Freemius Insights to track your free users and the sites where your product is in use. If your plugin or theme is widely popular, you can get insights on which websites are running your product using services like BuiltWith.
Here's the logos section from RatingWidget, which we could only get due to the usage of Freemius:

Impressive, right? The thing is that you can get that for your website as well!
Testimonials & Reviews
While logos are a great start, testimonials and success stories are even better! A few interesting data points before we dive in:
If you think that these stats are only relevant to consumers and not to enterprises – one of the things that I learned from my enterprise sales experience is that at the end of the day, decisions are made by people. Remember the Scouter, the individual that is looking for the product? This individual is eventually a consumer. If you can't "convince" the Scouter to buy-in, you won't be able to sell it to the organization.
Testimonials and reviews are great for increasing the trust in your product and your conversion rate.
Video Testimonials
If "A picture is worth a thousand words," then a video is worth much much more! I barely see this in the premium WordPress plugins and themes space, and that's a shame.
Many of us go to WordCamps and have the chance to meet with customers. This is a great opportunity to collect video testimonials! All you need to do is ask the person to have a short 5-min video session with you. Most people who love your product will be happy to comply.  When I was at WordCamp US / Philly, back in 2016, I personally recorded six different testimonials. I didn't use any fancy equipment, lighting, nor an external mic. I used my 6-year-old DSLR Canon and here's the result:
Customer Success Stories
Logos are great for visual attraction and initial trust. Testimonials are a great social proof and help to empower your credibility by showing positive emotions towards your plugin or theme. But, they don't show how your product is used in real-world scenarios. Customer success stories provide additional essential data for prospects that would like to dive deeper. If they find a success story that showcases a similar use-case to the problem they are facing, or something they can relate to, that's even better! It immediately increases the confidence that your product and team are right for the job and there's a very high chance that they will convert.
The beauty is that it's a win-win for you and for the customers, who get a chance to share their product publicly with your audience. We try to publish at least one success story every two months, focusing on different types of partners and use cases. Here are a few of our recent ones:
White Papers
Before I explain the benefits, since some of you may not be familiar with the term, here's the definition of a White Paper from Wiki:
"A white paper is an authoritative report or guide that informs readers concisely about a complex issue and presents the issuing body's philosophy on the matter. It is meant to help readers understand an issue, solve a problem, or make a decision."
In the real world, companies use white papers to enrich their marketing toolkit with authoritative reports to lure enterprise-level clients. White papers pretty much have the same structure:
Here's a big problem and why you as an organization experience it
The problem is super-complex and you better not try to tackle it in-house
Stats, stats, quotes from influencers, more stats… all to back up the statements about the problem
This is how we solve it and why our solution is the best
Call to action
Enterprises love white papers for a bunch of reasons. The main one is that it helps the Scouter, who actually does the research, to "sell" your product to their bosses. When you don't have a white paper, they will have to create their own document/email to present to the decision maker(s). Aside from the fact that it's time-consuming, there's no way that someone who spends a few hours (tops) reading about your product can sell it as well as you can. Try to put yourself in the Scouter's shoes. Let's say that you find three products that pretty much do the same thing for similar prices, but one of them has great white papers. There's a high chance that as a Scouter, you'll recommend the product with the white papers, just to save time.
I haven't seen any products in the WordPress ecosystem that have a "white paper" link in their footer. In fact, the only WordPress product that had something similar to a white paper is OptinMonster: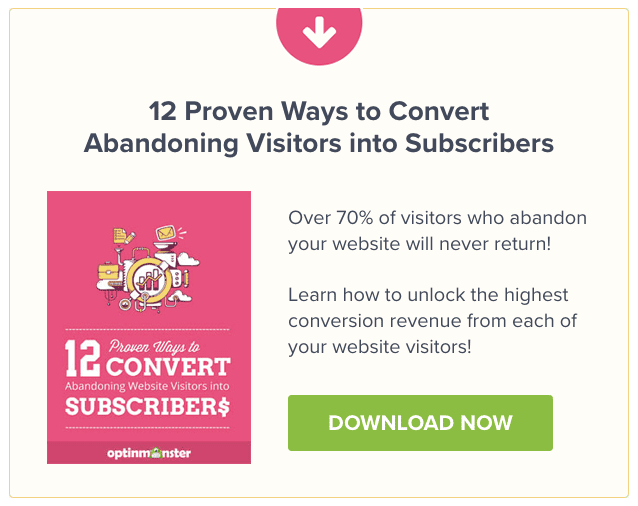 But they are no longer in the "WordPress plugin" category since they moved out from WordPress to offer a SaaS solution for any type of website.
Here are a few examples of popular non-plugin/theme products that are targeting enterprises: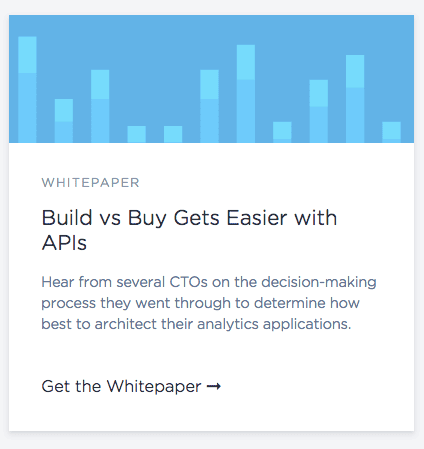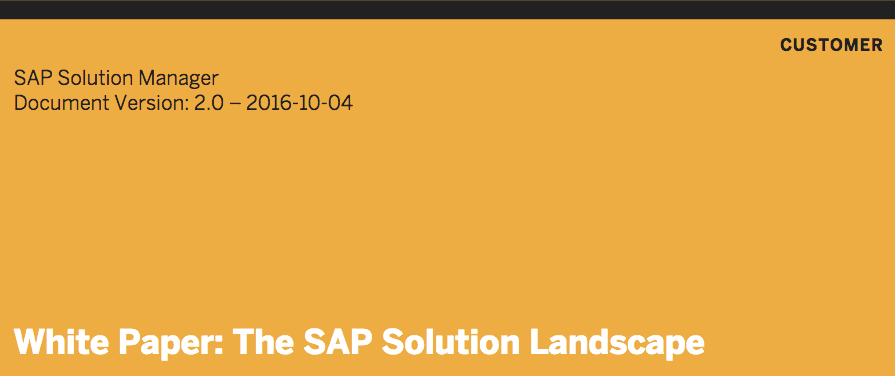 Pricing Transparency
As you learned from my experience with France Telecom, large organizations are very much used to large numbers 🙂 When you sell a premium plugin or a theme for $100 per year, your product is immediately perceived as a "non-enterprise level" solution. However, I'm not advising you to increase your prices by adding two zeros to your price points, since the majority of the WordPress product buyers is made of longtail individuals, small-medium companies, and freelancers. Instead, I'm suggesting introducing new package(s), tailored for those mega-clients.
You can either include an additional "Enterprise" package which is significantly more expensive than the others. And when I say "significantly," I mean by magnitude(s). If your annual plugin's price point is $100, the enterprise package should be around $1,000 per year. The benefit of this approach is that the sales process remains self-served, the buyer can subscribe to your product by themselves, without even contacting you.
Some organizations will bite. The downside is that for some organizations the $1,000 can be perceived as too cheap. While for others too expensive. If you go with that approach, you'll lose those customers without ever knowing about it. Every organization has a different budget for their projects, there's no one-size-fits-all with an enterprise. Therefore, the common practice is keeping the enterprise package without any price point, just adding a teaser to help the person who evaluates the product understand if and why they need your enterprise package. Here's the enterprise package on the RatingWidget pricing page: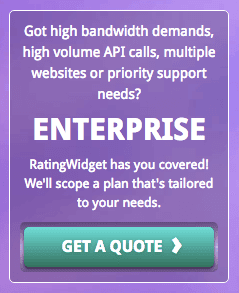 And here's what the complete pricing page looks like: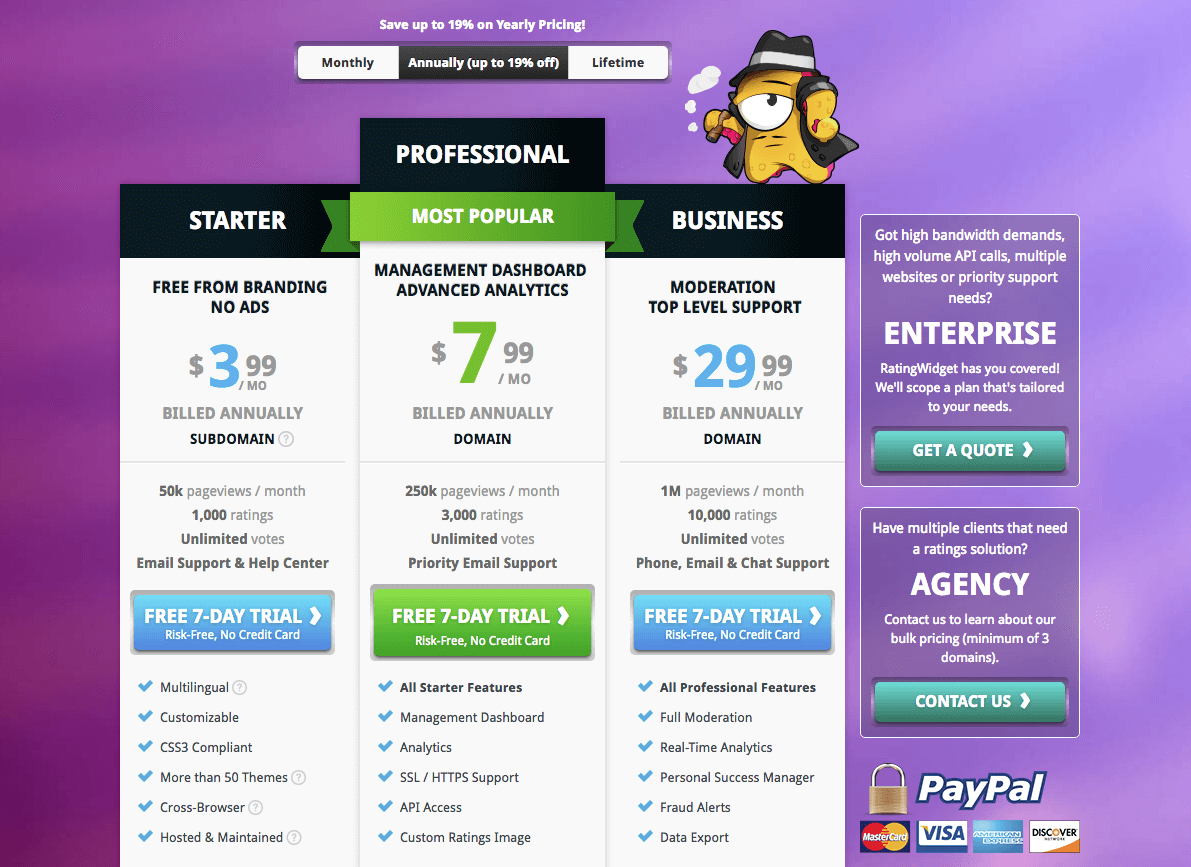 The "downside" of that approach is that you'll have to respond to at least one pre-sale email. Most likely, you'll also have to schedule a phone call with the prospect to answer their questions, learn about their project, and most importantly, understand their budget.
If you don't have any experience with direct sales, figuring out the budget may sound like a challenge, but in fact, it's the easiest thing to do – just ask the person you're talking with "what is your budget for this project?". They will just tell you – as simple as that 🙂 Corporate employees don't care much about saving money for the organization. They work with budgets, and as long as they keep the price under the budget, it's all good. Moreover, if they manage to deliver a project under the expected budget, next time they will have to deal with a similar scale project they will get a lower budget allocated to them by their superiors, so they actually try to hit the budget as close as possible. It may sound ridiculous since many of us are solopreneurs or part of a small team, where every dollar counts. As you already understood, enterprises are very different beasts, and it's important to understand their perspective in order to exploit the full potential of a deal.
Here's a little story to emphasize the importance of asking about their allocated budget: Last year we got a pre-sale email from one of the top digital agencies in Boston. They were building a website for a billion-dollar public company and were interested to utilize our rating solution for the project. We scheduled a conference phone call with the project manager, security expert, and legal. It was about a 20-min call in which I have answered some technical questions (most of which have answers publicly available on the site), security questions, and also discussed some legal stuff. By the end of the call, when only I and the project manager remained on the line, I asked them regarding their budget for the project. The answer was "We estimate that if we're going to build it in-house, it will cost us around $6k, so if we can use your product for $4.5k I'm certain that I can sell it up the chain". To put it in perspective, the CLTV (customer lifetime value) of RatingWidget is $120, so $4,500 is 37.5x the CLTV.
Your Action Items:
Introduce a new package tailored towards enterprise level prospects.
Be ready to hop on at least one sales call when needed.
Security is a BIG thing for large organizations. Make sure your plugin or theme is aligned with the market's security standards. Get ready to answer security-related questions during the pre-sale call.
If you have the manpower, adding a public phone call option is something that enterprises love. But, it also means that you'll get lots of false-negatives by getting support calls from people who just found your number online.
How To Justify The Price? Packaging Tips & Tricks
If we were in the SaaS world, it's clearer that a larger organization will most likely consume more resources from your service, but this is not the case for the typical premium WordPress plugins and themes. So, how can we justify 10x, 20x and even higher prices?
Personal Success Manager
Let's examine Red Hat, a typical enterprise-grade open-source software company. While you can use Red Hat's Linux distributions for free, enterprises are paying them millions of dollars a year worth of licenses. Red Hat is a public company (NYSE: RHT) with a NET worth of $2.9 billion. Their main point of sale is enterprise-level dedicated support.
As an indie-developer or a small plugin/theme shop, you can't afford to allocate team members as dedicated support reps. And that's totally fine because most plugins and themes are way simpler than an operating system, so there's no real need for such a level of support. Instead, you can offer a hand-by-hand onboarding procedure and a higher level of support via phone calls. Or in other words – a "Personal Success Manager." Basically, someone who is there to escort the project, making sure it's deployed successfully.
Since it is likely that only a very small percentage of your customers will be large organizations (< %1 in most cases), you can be that success manager 🙂 Unlike the standard reactive support where you answer/help when customers contact you. As a success manager, you'll need to be proactive, following up with the project's POC (point of contact), making sure they have all they need to execute the project successfully.
Preferred SLA – Service Level Agreement
Another great "enterprise upsell" is offering a preferred SLA. Most plugin businesses and theme shops don't even commit to a timeframe for support. Enterprises must know that you'll be there when there's an issue, and how fast it is going to be. The expected response time is usually 8 hours during business days. If it's a mission-critical product, some enterprises will ask for a 4-hour response time and even ask that you stay responsive during weekends and holidays. The SLA is another tool to help you negotiate. Let the prospect tell you their requirements, asses if you can actually provide such a level of support, and then combine that with your quote. For example, the enterprise can require 365 days of support a year, with an 8-hour response rate. Since you can't be responsive all year long just for a single client, instead of losing the project, you can reach out to agencies and check how much will it cost to subcontract support, while you're off on vacation. That way, they can cover for you when you're not responsive. And obviously, add the extra cost as a "healthy" buffer to the quote.
Tip: Make sure that the custom SLA includes bullet points that explain the "fines" you "pay" in case you don't deliver on time, to avoid any legal actions. For example, if instead of 8 hours you respond after 24 hours, a $100 discount will be applied to the next product renewal.
NDA – Non-Disclosure Agreement
Remember the benefits of showcasing "power" logos? During the years I found out that there's another huge benefit to that. When a public company is interested in using your plugin or theme, if you showcase logos on your site, they will most likely ask you to sign an NDA, where you will have to agree that you won't reveal the business relationship between you and the company. The reason they care about it so much and don't want their logo to appear on your homepage is that they are a public company. It may sound absurd, but the fact that they get into a business relationship with your company can have an impact on their stock, and that, in theory, can "cost" them millions of dollars 🙂
While this may look like a legal headache to deal with, it's another reason for you to significantly increase the price. The way to justify it is by stating that you will not sign any legally binding documents without having an attorney review them, and that costs money. This is actually not an excuse; you shouldn't sign any legal docs without a lawyer's involvement. Enterprises are aware of that and are willing to pay a premium for it.
Legal Agreements
Following up on the previous paragraph, all those custom terms, SLA, NDA, will require agreement signing and a lawyer's involvement. Especially when you negotiate with your first enterprise-level client, let them come up with the legal documents. They have stacks of full-time lawyers, and most likely already have those agreement templates. If they ask you to come up with the agreements, add the legal costs to the price. And you should charge these expenses in advance.
When negotiating with your first enterprise-level client, let them come up with the legal documents. They have stacks of full-time lawyers, and most likely already have those agreement templates.Tweet
If they produce the legal docs, your lawyer will have less work just reviewing them, and you'll be able to reuse those agreements for your next clients.
Why Are Enterprises The Best Customers?
If you already have a few decent-size companies under your belt, you probably already know that those clients are the best. Once they make their decision, they will pay you the money, and it is very likely that you will never hear from them again.
Unlike consumers, enterprises have an IT department that will be responsible for their WordPress site. When you release an update they will not go "wild-wild-west" and hit the update link on Friday eve 🙂 Enterprises have organized processes to deploy software without risking the production environment. The chance that you'll get a phone call (or an email) from an enterprise client during the weekend because your product suddenly stopped functioning is very-very-very low. So while the SLA may sound intimidating, in real life, enterprise customers are (usually) way easier to provide support for.
Recap
Selling your WordPress plugin or theme is not rocket science, nor mission impossible.
Before you jump into the enterprise world, you'll need to make sure that your product doesn't have any security vulnerabilities and that it follows security best-practices. If you don't feel comfortable with that angle, I'd recommend hiring a security expert to review your plugin or theme.
Once the product is ready, security-wise, and now that you have an understanding of the process of how enterprises vet and buy software, you can start working on enhancing your marketing toolkit. Start collecting and showcasing powerful logos, reviews and testimonials, crafting a few success stories with your customers and producing a white-paper to help the Scouter "sell" your product to the decision makers.
Once you have those in place, add an "Enterprise" package to your pricing page with a "Contact Us" call to action. You'll immediately become a more compelling solution for larger organizations and will get more interest from enterprise-level leads.
Adjust your sales process to facilitate those mega-customers. Be ready to hop on a phone call. Listen to the enterprise's custom needs, be ready to answer security-related questions, and don't be shy about negotiating a price that is higher in magnitudes than your public packages. Remember to stay open-minded and flexible for the client's needs.
At the end of the day, you can sell the exact same plugin or theme, for much higher prices, just by enhancing your sales process for enterprises.
You can sell the exact same WordPress plugin or theme, for much higher prices, just by enhancing your sales process for enterprises.Tweet
Have you ever experienced selling your plugins/themes to large organizations? How did it go??