In November, I had the pleasure of chatting with Amit Keren and Maxim Vendrov, Founders of one of Elementor's leading plugins, Unlimited Elements. From a realization that they weren't working to their full potentials to developing a unique widget creator framework that can't be found elsewhere, they shared the journey that led to their plugin's huge success.
Hi Amit and Maxim, thanks for joining us. Please tell us about yourselves — where you're from, your interests, and how you got into WordPress.
We started creating websites for clients 10 years ago. We had fun creating websites, but we didn't feel we were reaching our full potential and wanted to create something big that thousands of people could use to improve their workflow. We found many tools that were missing important functionality or didn't behave the way we'd like them to. So we started creating the first plugin that would generate a passive income for us — it was a small slider plugin with advanced styling options.
Before Unlimited Elements, you were both working full-time. How tough was it to develop WordPress products 'on the side' while still having demanding jobs?
When we first got started we were both without families, so we had much more time on our hands. We began by offering small niche plugins for free, and once we saw that we were getting traffic, we made a Pro version for them and started generating our first passive income.
When did you both realize that a career in WordPress plugin development was realistic?
We've always known that there is huge potential in the WordPress ecosystem but to succeed you need to be very focused and all-in, otherwise, you will never be the best and always stay a mediocre solution.
Unlimited Elements is a unique solution. How did the idea for the product come about?
At first, we wanted to build a tool for creating widgets and elements. It was a product of its own and we called it the Widget Creator. We released it but not many were buying it because the majority of WordPress users are not developers and the plugin we made was only for developers. Then we decided to take the tool we created and reconfigure it so that it could easily make a huge library of free and premium widgets. That way, any user could use the library while advanced users could use the widget creator framework to edit their widgets (which is a unique solution that only our plugin has). That's how Unlimited Elements came about.
Please tell us about the team behind the product and what each person's role and responsibilities are.
Amit Keren — Co-Founder
Front-end Development and Design and Marketing.
Maxim Vendrov — Co-Founder
Fullstack JS and PHP developer.
Irit Mejibovsky
QA and Marketing.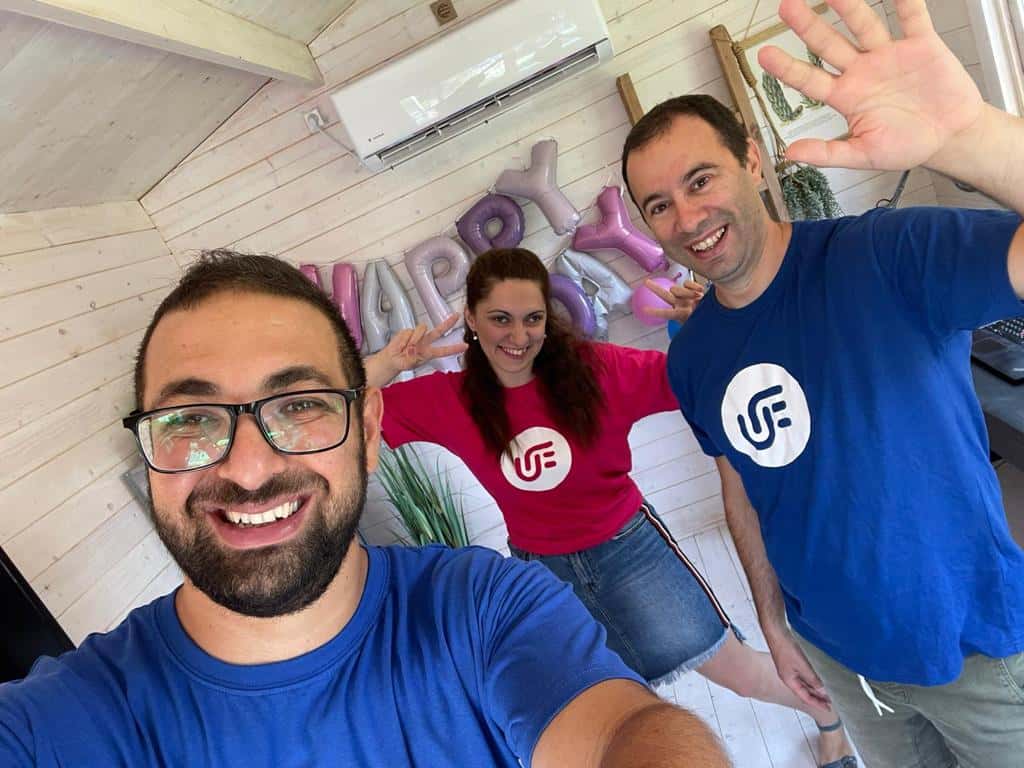 With more than 100,000 active installations, Unlimited Elements is a highly rated hit with WP users. What's the secret to your plugin's success?
We didn't make a successful and revolutionary plugin overnight. To create something really unique, it took us many years of experience in the WP ecosystem and a lot of trial and error. We had many attempts at the beginning that were less successful, but we learned a lot from each one of them. It is important to try to understand the market fit and need for your idea before you jump in and start building it. Sometimes you think you have a good idea but it serves only you and is not a real reflection of the needs of the market.
Grab a free copy of our
Cheat Sheet for Selling Themes and Plugins
A growth roadmap with concise, actionable tips for every milestone of WordPress product development.
Share with a friend
Enter your friend's email address. We'll only email them this book, scout's honor.
Thank you for sharing
Awesome - a copy of 'Cheat Sheet for Selling Themes and Plugins' was just sent to . Want to help us spread the word even more? Go on, share the book with your friends and colleagues.
Thanks for subscribing!
- we just sent your copy of 'Cheat Sheet for Selling Themes and Plugins' to .
Have a typo in your email? click here to edit the email address and send again.
What does your development environment look like?
We prefer to work in shared open spaces, that way the energy is fun and we always meet new people without needing to be dedicated to one specific office. We have moved between five offices in the past five years and each time it has been fun to meet new people and get new energy from the design and atmosphere. I (Amit) also have a home office in my garden for days when I don't have much time or don't want to wait in traffic.
We all work with laptop computers. This way we can take our work anywhere and we are not dependent on one specific workspace. Since I also do the graphic design, I found that the most powerful computer for my needs is a MacBook Pro 16".
What three apps/tools can't you do without and that every product maker needs to try?
Asana — Task Management
Help Scout — Support
Mailchimp — Email Marketing
Loom — Video Screen Captures
What has been the greatest challenge for your business thus far?
It's a challenge to keep up with all of the changes in technology and how fast trends are shifting. For example, every couple of years there is a different leading page builder for WordPress, so we need to adapt quickly.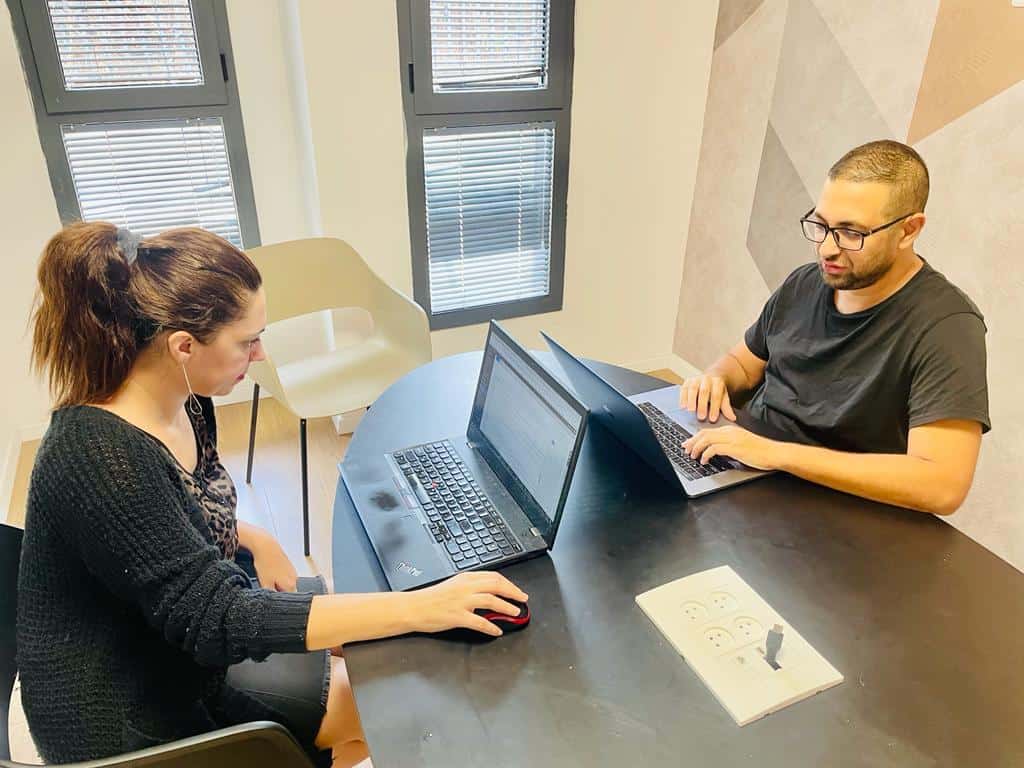 While selling on CodeCanyon, you experimented with building your own subscription platform but ran into some issues. Could you tell us more about this?
For a small company like ours, creating your own subscriptions platform is overkill. To make something really good, you need to have a full-time developer who maintains features and updates all of the time. You cannot really focus on building a product because a subscriptions platform is a product of its own with endless features that need time and resources devoted to them.
What led you to Freemius?
Actually, we noticed that other plugins were using it and we thought to try it out. We had no idea it would be so easy and that we would get such a high level of support and help from the team.
Tell us about your experience transitioning from CodeCanyon (ThemeForest) to Freemius.
The transition was very quick. The only thing we were worried about was the traffic that CodeCanyon was generating and we weren't sure we could get people to our site without a marketplace. With the transition, we knew that we would need to learn more about marketing and sales funnels. We have learned a lot along the way from the resources in the Freemius blog and also in the supporting community. Also, Vova (founder of Freemius) is always there to share insights and give feedback about new ideas related to growth. At the end of the day, it was a great decision to transition since now we control everything rather than being dependent on a third-party marketplace.
In the below video, the Unlimited Elements team shares their story from their workspace, touching on the difficulties of developing your own subscriptions platform and showcasing their table tennis skills:
Based on your experience so far, what makes the platform appealing for Unlimited Elements and for you as product makers?
It is an all-in-one solution made specifically for our purpose and the team is invested in our success. One of the features I like the most about Freemius is the email opt-in onboarding. We have more than 60,000 email subscribers just because of it and, as everybody knows, email marketing can be a huge success if you do it right. Now with this giant email database, we can create an awesome onboarding email campaign to gradually hook potential customers. Once a user is satisfied with the free version of the plugin, it should not be too hard to transition them into a paying customer once the value for money is clear and on-point.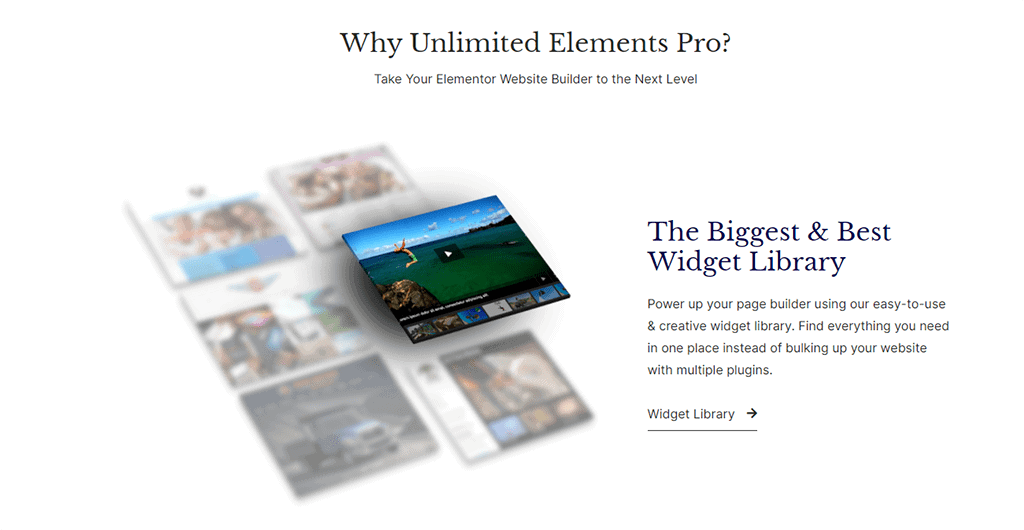 Find a real problem that people are struggling with and make the best solution for them. The solution has to be the best in the market otherwise users will always prefer your competitors. So, if you can't think of something unique that you can be the best in and lead, I would not jump in to do it so fast.
Before we go, can you give us a hint as to what exciting things we can expect from you guys in the future?
Actually, we are planning on launching a new plugin that is Top Secret, so there is a lot to wait for — stay tuned.
Amazing — we're looking forward to 😉 Amit and Maxim, thanks for sharing your story and the lessons learned along the way. Our readers will find your insights extremely valuable. How can people find you?
You can find me, Maxim, and the Unlimited Elements community on Facebook:
Amit: https://www.facebook.com/amit.keren1/
Maxim: https://www.facebook.com/maxim.vendrov
Unlimited Elements community: https://www.facebook.com/groups/468327430642626