Welcome to Part II of our Collective Wisdom 🧠 series — we're happy to have you back for more mastermind group ruminations and observations! Previously, we explored fourteen reasons why WordPress developers should join a mastermind group. In Part II, we're going to unpack six — yep, just six — reasons not to join a mastermind group.
To recap, we're drawing on insights from two successful WordPress entrepreneurs who've benefited greatly from mastermind groups:
Without further ado — let's look at why heeding the following misconceptions will ensure no one's time is wasted.
Mastermind Groups Can't Address Demotivation
While mastermind groups can help keep your motivation levels topped up, you shouldn't join one if you're lacking drive, feeling discouraged, or if your venture is currently unsuccessful. Cristian elaborates:
If you're going through a hard time because of mental health issues, loneliness, not finding a market for your product, or financial woes, I don't think mastermind groups are the correct solution for your problems.
Mastermind groups can indeed be an excellent source of help for difficult business decisions and overcoming obstacles. Your peers can even be a rock during periods of rapid change and high pressure. "A mastermind group can really help with moral support and burnout," Katie says.
However, there's a fine line: using your mastermind group as a support system for personal problems or lack of motivation isn't feasible or fair to other members. Your mastermind group will back you while you're trudging to the finish line, but they're not going to run the race for you.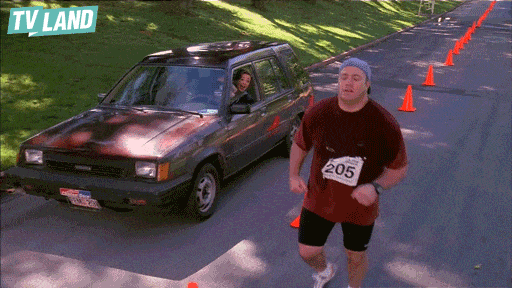 All about the six-pack figures
*Note: If you're interested to learn about work-life balance for entrepreneurs, check out Freemius founder and CEO Vova Feldman's article How I Got Happier & More Productive: Actionable Tips for Busy WordPress Entrepreneurs.
Don't Join a Mastermind Group for Critical Legal or Financial Advice
While mastermind groups can provide general guidance on legal or financial matters — such as goal setting, budgeting, or business strategies — they shouldn't be considered a substitute for professional advice from lawyers, accountants, or financial advisors. When dealing with complex legal or financial situations, it's essential to consult with experts who can provide tailored advice based on your specific circumstances.
Expecting your fellow masterminders to help you solve mission-critical financial problems or pressing legal affairs is decidedly unsavvy (unless a member of your group happens to be an expert in one of the above, but that's highly, highly unlikely).
Don't Join a Mastermind Group to Find a Mentor
Mastermind groups are certainly places to share and learn, both from people who are in the same boat as you and those who are more experienced. But remember, you're included based on your own merits. Mastermind group meetings are team efforts, not coaching sessions.
Don't Expect to 'Get Rich' by Joining a Mastermind Group
In Collective Wisdom Part I 🧠, we mentioned that mastermind groups can let you in on secrets and strategies to grow your business and even speed up the process. However — unlike those suited-up peeps with 1000-year-old cognac and ten Ferraris who're clogging up my LinkedIn feed — they don't offer the promise of helping you achieve seven figures in two weeks.
Rather, they're a community of practice — a group of people who share a common concern, set of problems, or interest in a topic, and come together to fulfill both individual and group goals. Mastermind groups are platforms where peers who are roughly on the same level help one another grow their businesses organically. While members might share valuable revenue-boosting resources on occasion, the central idea is discussing relevant, business-related topics.
On the subject of fattening one's purse — joining or starting a mastermind group shouldn't be undertaken as a financial venture, either.
Don't Join or Start a Mastermind Group to Capitalize on Your Expertise
If you possess valuable knowledge that can be monetized, a mastermind group shouldn't be bargained on as an outlet. Offering your peers private consultations or starting a paid-for mastermind group with other experts just isn't the done thing.
No worries if the possibility crossed your mind! Entrepreneurs are an industrious bunch, after all 😎
There are platforms and spaces where you can (legitimately) capitalize on your expertise, but a mastermind group isn't one of them. If this is your objective, consider creating a tutorial course, writing an eBook, or offering private one-on-one sessions that aren't related to your mastermind group(s).
Just like mastermind groups shouldn't be utilized for financial gain, they shouldn't be counted on for expanding your professional circle outside of the group either.
Subscribe and grab a free copy of our
WordPress Plugin Business Book
Exactly how to create a prosperous WordPress plugin business in the subscription economy.
Share with a friend
Enter your friend's email address. We'll only email them this book, scout's honor.
Thank you for sharing
Awesome - a copy of 'The WordPress Plugin Business Book' was just sent to . Want to help us spread the word even more? Go on, share the book with your friends and colleagues.
Thanks for subscribing!
- we just sent your copy of 'The WordPress Plugin Business Book' to .
Have a typo in your email? click here to edit the email address and send again.
Don't Join a Mastermind Group for Networking
Mastermind groups shouldn't be relied on to grow your WordPress network.
At their core, WordPress product mastermind groups are meetings where WordPress developers who are interested in building a business around WordPress discuss problems, solutions, and ideas," Cristian says.
Networking is possible, but it's a secondary effect that will arise over time, organically — especially when members exit and decide to meet outside of the mastermind group.
That said, networking is essential if you want to find or join a mastermind group. I'll discuss this in Part III of this series, coming soon — keep your eyes peeled 👀
Pep Talk Over 😉
There are way more reasons to join a mastermind group than not, and the above is certainly not intended to deter or discourage anyone. Rather, it's a set of guidelines/ground rules to create realistic expectations for WordPress developers who're looking to plugin (lol 😁) to these peer collectives.
In Part I of our Collective Wisdom series, we discussed 14 reasons why WordPress developers should consider joining a mastermind group. Next up — in Part III — we're going to give some useful tips and insights on finding a mastermind group or starting your own. Stay tuned 🧠