In November 2021, we launched The Gamechangers: a video series that deep-dives into WordPress mergers and acquisitions with the leading entrepreneurs, founders, investors, and business mavens responsible for the big moves in our ecosystem.
Episode One came out swinging with heavy-hitter Syed Balkhi of Awesome Motive, who was recently at the center of conversation after his company's surprise acquisition of Sandhills Development (AKA 'the EDD acquisition'). The huge acquisition came amidst a flurry of M&As and raised important questions about the ecosystem's shift towards consolidation.
Namely, is the maturing market a good or a bad thing for WordPress entrepreneurs? And, more specifically, are we entering an era where big business has a stranglehold on opportunities for both new and experienced WordPress entrepreneurs?
To answer these questions and more, Syed charts his journey from blogger to award-winning entrepreneur and reveals the process behind Awesome Motive's many acquisitions. He also draws upon his deep experience and shares best practices to help WordPress business owners navigate successful exits as the ecosystem takes strides towards maturity.
How Syed Balkhi Got Into the WordPress Acquisitions Game
Seemingly taken by surprise, Syed's first notable acquisition took place in 2016 with the purchase of Google Analytics by Yoast, after Yoast themselves initiated the process. Syed is quick to admit that he still doesn't know why Yoast reached out to Awesome Motive to kick things off.
"I had been in touch with another WordPress analytics company that had a very small plugin at that time. I have no idea how or why Yoast knew about it. I think it was just kind of a Hey, you might be the right person, would you be interested? kind of thing."
Awesome Motive had no previous acquisitions experience and their choice to buy an analytics plugin was based solely on its alignment with their existing products. This was long before Syed realized the strategic value and growth opportunity offered by acquisitions.
In the early days, we didn't see acquisitions as a growth strategy. In retrospect, it was probably perceived as more of an alignment strategy. We thought of it as filling gaps to meet our users' needs.
Every year, Syed would ask his users, If you could have us build one thing, what would it be? His company would then evaluate users' responses and decide whether it would be more efficient to build the requested features and functionalities themselves or search for an existing product that could be acquired from another company.
This approach changed in 2018. Up until then, all the businesses that Awesome Motive had purchased were performing well. "We had made enough mistakes by that time to figure out what worked and what didn't," Syed explains. "So we asked, what if we took the same framework we had created for building businesses and applied it to acquisitions as a growth strategy in itself?"
In the same year, Syed acquired Google Analytics Dashboard for WordPress through their portfolio company, MonsterInsights, and rebranded it as ExactMetrics. Later that year, Syed acquired Pirate Forms — a simple WordPress form plugin — before retiring it in August 2019 in favor of Awesome Motive's competing WPForms plugin.
Building on the momentum, a strategic merger of Awesome Motive and SeedProd in 2018 introduced another valuable product to their growing portfolio.
The Rest Is History (in the Making)
By this time, Awesome Motive had deep pockets with which to undertake more — and bigger — WordPress acquisitions. However, Syed was cognizant that investing in software is (and always has been) a risky affair. This meant that some clever decisions had to be made if Awesome Motive was to move forward with its acquisition strategy.
Forgoing the Mass Market in Favor of Niches
A large part of Awesome Motives' success can be attributed to identifying products that lack a clear target audience in the WordPress space (I.E. they're built for 'everyone'). These products generally have poor UX because how can you tailor the user experience if you don't know who the user is?
What we do when we acquire a product is to pick a market and target them exclusively by optimizing the user experience to cater to their needs specifically.
The code and interface of newly acquired products are also reconfigured, as was the case with All in One SEO. After Awesome Motive acquired All in One SEO in January 2020, the company spent nearly eleven months rebuilding it from the ground up. But how does investing nearly a year into one product make any sense, especially from a financial point of view?
"With WordPress acquisitions, what you're really buying isn't just a product, but a brand. You're buying the community, you're buying the customer base of active installs. You are basically buying a business, and what you do with that is vital to ensure success," says Syed.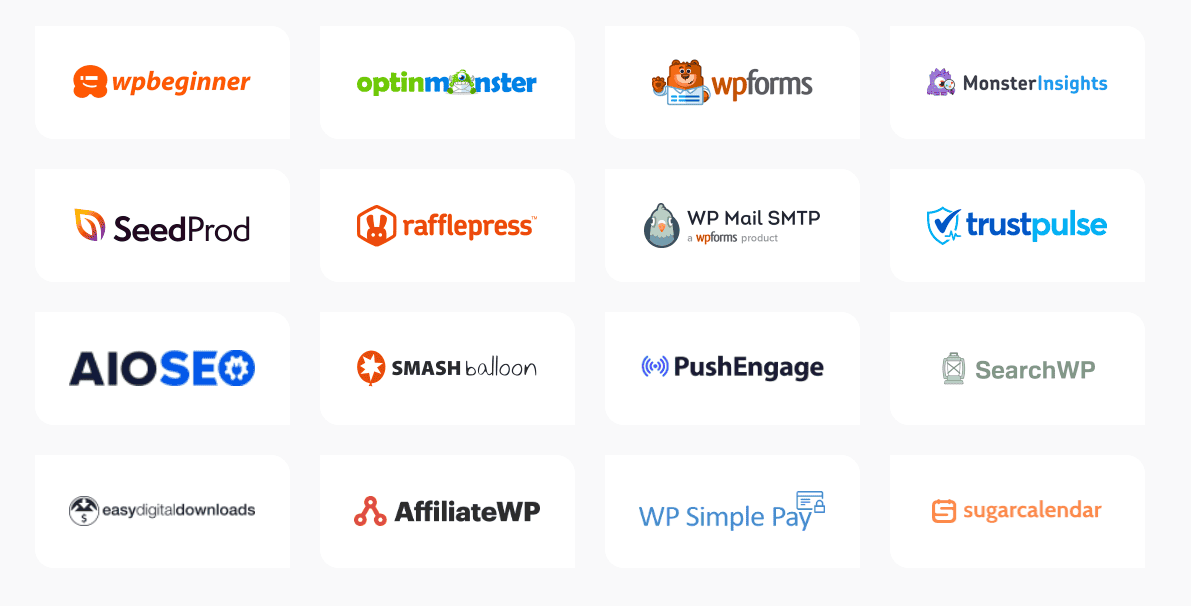 Awesome Motive's current suite of products
The Nitty-Gritty of Doing Business in the WordPress Acquisitions Space
What Do Investors Look for When Acquiring a WordPress Product?
It's important to note that different aspects of a WordPress business are attractive to different buyers, whether it's the code, the brand, the user base, or the financials. These factors can deeply impact the value of your offering and what happens to the business once it's acquired.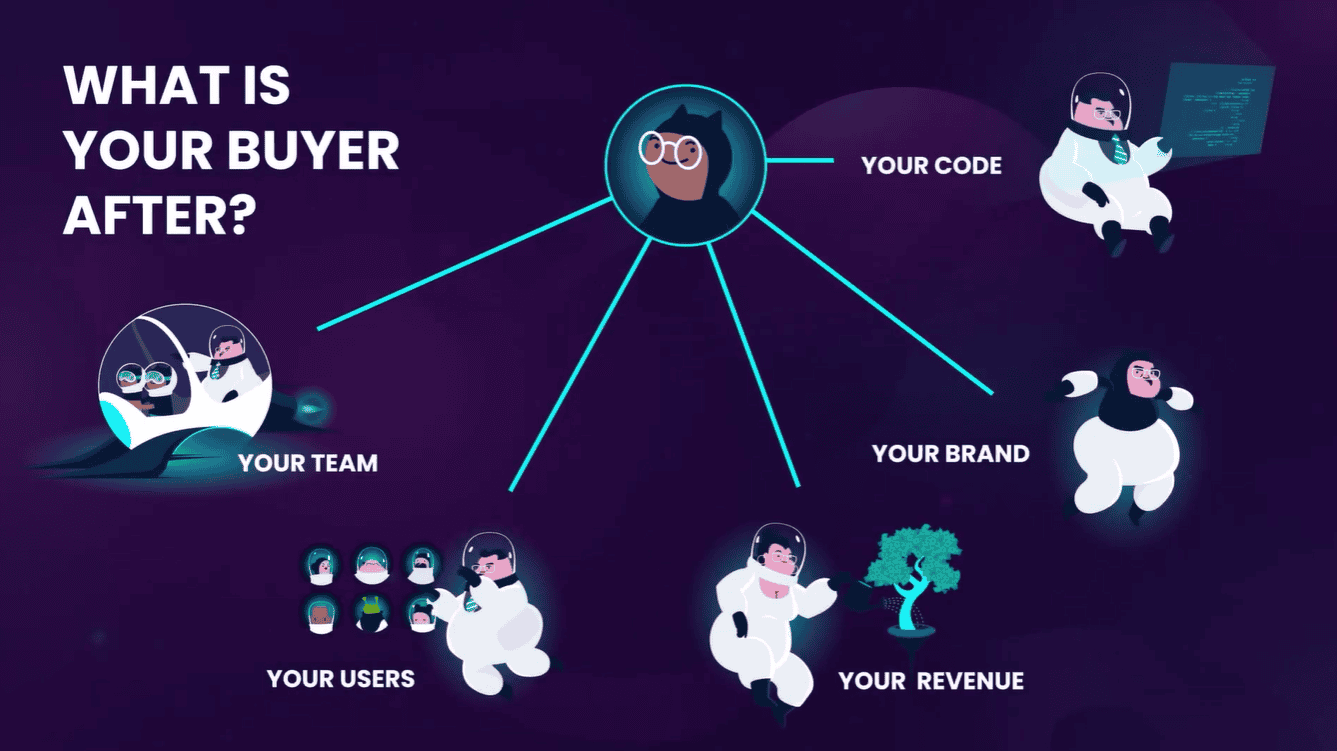 "Take our example of WPForms and WP Mail SMTP," says Syed. "We knew that when you have a contact form with a self-hosted WordPress website, every plugin that sends an email runs into deliverability issues because most servers are not optimized for emails. So an SMTP layer is necessary. Instead of building an SMTP layer inside WPForms, I felt that you should only have one SMTP solution on your site that takes care of everything.
"So instead of baking that SMTP functionality in, we went out and acquired the most popular SMTP solution in WordPress at the time, which was WP Mail SMTP. I believe it was running on 600,000 websites and now it's running on over 2 million websites. We have integrated that into our forms plugin and the free version of that plugin is amazing. The acquisition is fixing the WordPress email issue for the masses, and specifically for our users."
Acquiring a Business With or Without the Original Team and Founder
Should investors buy a business and keep the founder and team on board or cut ties with them and make a clean break? Here's Syed's take:
We love acquiring a business along with the team and founder. After aligning the business with our own portfolio, our second priority is to align with what the founders are trying to achieve.
He adds that although joining forces can certainly be rewarding, each acquisition process happens for different reasons."Sometimes founders are just looking for a clean exit."
On Acquiring Smaller Businesses
Is it worth the investment if a plugin has great functionality but lacks a significant user base or generates low revenue?
Absolutely, insists Syed. "We recently acquired a plugin called Plugin Rank, which is a SaaS application that helps WordPress plugin authors track how their plugin is ranking in WordPress search. If you think about it, the total addressable market for that is very small. We didn't acquire that plugin with revenue in mind but more for the solutions that it offers and how we can build on that."
Awesome Motive's approach to buying businesses with niche offerings and optimizing them for smaller markets is aligned with how Syed likes to do business. He is, fundamentally, a builder.
"In acquisitions, many buyers are just EBDA (earnings before depreciation and amortization) buyers. They look at what your revenues are and they're buying revenue. That's not what we do."
Although we do look at businesses with high revenues, the most important question is whether they align with our approach. If their product can help small businesses grow and compete with the big guys, we will make an offer. Even if the business is relatively small or has little to no revenue.
Simply put, Awesome Motive is not afraid of digging deep into the code, into the financials, into the management of those businesses, and making fundamental changes.
Subscriptions Models as a Performance Predictor
Syed is more inclined to purchase plugins that have a subscriptions model — these metrics give deep insight into how the business may perform in the future. This is invaluable during the pre-acquisition evaluation, as Syed explains:
"I think subscriptions are very important, especially since most WordPress plugins have them now. Subscriptions offer some sort of predictability to a business. It helps us to predict whether there is sustainable growth for a product in our modeling. Is there expansion? Are users upgrading? How many are staying with a product after two or three years?"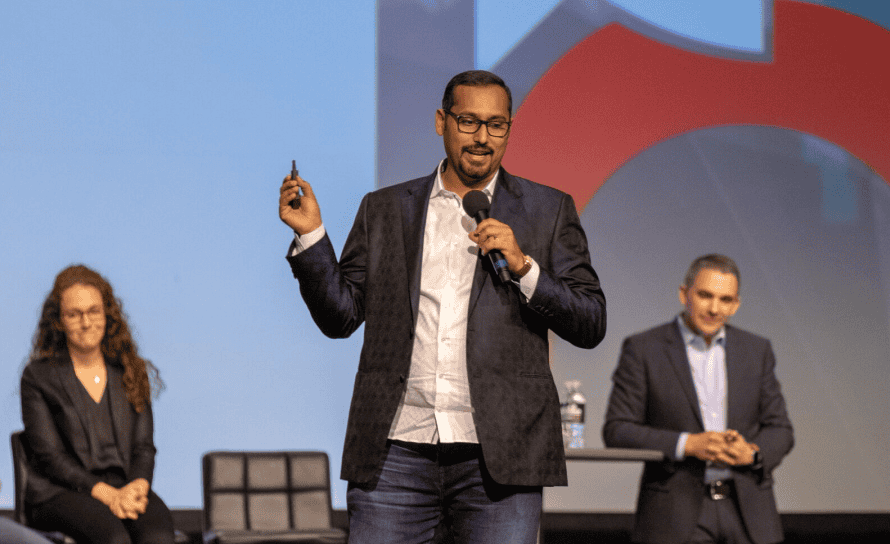 Tricks of the Trade and Common First-Time Mistakes
Mind the Terms, Not the Valuation
New buyers and sellers often place too much focus on the valuation and overlook the terms of the deal.
One of the earliest lessons I learned from my mentor — who was in real estate — was that if you name the price and I name the terms, I will always win.
"When you're dealing with a large private equity company, publicly-traded company, or a huge company, they'll have a full-blown M&A team who've done this numerous times. And usually, they know how to put in terms that can be tricky to navigate."
A typical example of a tricky term is an earnouts model. In this case, the seller may say, Okay, I'll buy this business from you for 100K, but only if it maintains its growth over the next three years. Having this term means that if the business declines in revenue for three years, you may end up earning far less than you initially bargained for.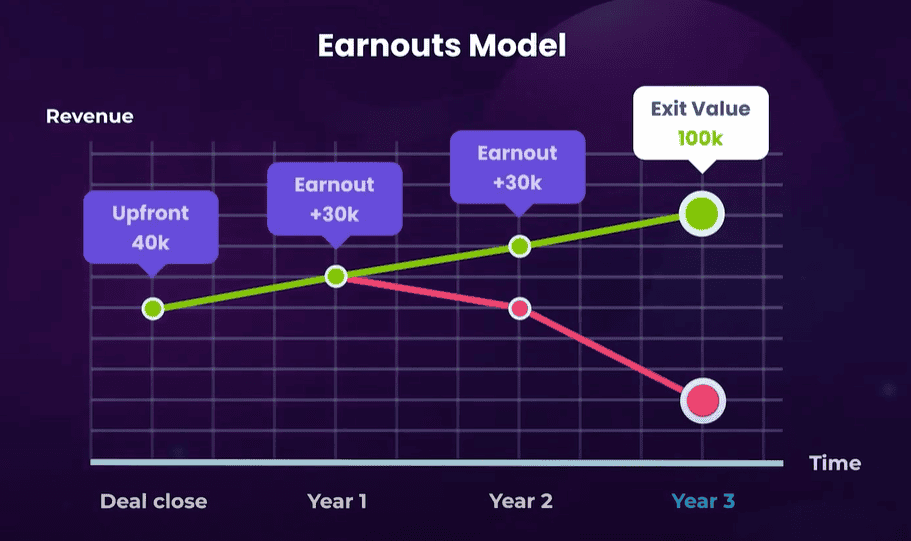 "When you are selling your business, you will need to make sure that the terms are straightforward. Really pay attention to the terms, even more so than the valuation itself, because if there's a complicated earnout structure, there is the potential that you may not actually understand how it works. Of course, valuation is important — very important — but it is even more important to make sure that you settle for the right terms."
But is it likely that a first-time seller will be offered an earnout structure?
"It really depends on the buyer and what you're looking for," says Syed. "As a seller, your first preference should be cash-only deals. The more cash you get upfront, the better it is because that is guaranteed. If you're selling to a much larger company or entity like a liquid private equity fund, or private equity-backed company, it's common to see some sort of structure where you get X amount of cash upfront, and then the rest are earnouts."
Generally, I'm not a huge fan of earnouts because those aren't guaranteed. So, as a founder, as a seller, it is your decision to make.
Syed goes on to emphasize that as a founder, you should evaluate why you're wanting to exit your business when selling.
"If you have to negotiate really hard, it's time to take stock of what the business means to you. By this time, you've probably spent two or three years building the company from scratch. If the terms are too rigid, it's probably in your best interest to keep the company and sell it a few years later. And again — be very explicit about how much cash you get upfront, or try to get as much as you can up front because that's guaranteed."
What Red Flags Should You Be Aware of?
If the numbers are inflated or don't match up, you should walk away immediately.
It's a messy situation for everyone. Make sure that the finances are clean and that taxes have been paid. If you are looking at selling, take care to ensure that all your financial documents are in order.
"A small discrepancy is one thing, and usually it's a human error. But if things don't align or match up, that is a massive error. I tend to avoid those scenarios entirely."
A Word on the Jitters
Facilitating or even considering an acquisition for the first time can be daunting. Are you sure you want to sell your business? If you are, what are the reasons behind your decision?
"The problem with selling is that it's often just a fantasy or idea that people entertain in the back of their minds for quite some time," muses Syed. "When it comes down to going through with it, they start to have second thoughts. If you can figure out why you want to exit and understand the reasons for it, it will help you make a rational decision."
Syed highlights that it's important to be sure of your decision because when things start happening, they move very fast and can be overwhelming. "Selling a business can be a life-changing decision. You need to have a clear mind to make it happen successfully because there won't be any time for backtracking."
I always recommend that people write down why they're looking to exit. Life is too short to have regrets — you don't want to regret selling something to someone because there was still more that you could have accomplished with it if you kept it.
Grab a free copy of our
Cheat Sheet for Selling Themes and Plugins
A growth roadmap with concise, actionable tips for every milestone of WordPress product development.
Share with a friend
Enter your friend's email address. We'll only email them this book, scout's honor.
Thank you for sharing
Awesome - a copy of 'Cheat Sheet for Selling Themes and Plugins' was just sent to . Want to help us spread the word even more? Go on, share the book with your friends and colleagues.
Thanks for subscribing!
- we just sent your copy of 'Cheat Sheet for Selling Themes and Plugins' to .
Have a typo in your email? click here to edit the email address and send again.
Who's Looking for Opportunities?
So how do WordPress mergers and acquisitions take place? Do buyers pursue investors, or is it the other way around?
"It's a little bit of both, actually," clarifies Syed. "For example, when I announced the WPBeginner Growth Fund, that was an experiment that consisted of putting out a blog post and seeing what kind of interest it would generate. That led to us building a partnership with MemberPress and investing in the portfolio of products there. It also led to Formidable Forms and our acquisition of SeedProd, which is now a full-blown landing page builder. You know, when we acquired it, it was just a coming-soon plugin. All of that was literally the result of putting out a blog post.
"These days, I actively pursue acquisitions more often. For example, I had been actively pursuing All in One SEO for a few years, cultivating the relationship. I've also known Michael Torbert for a long time, over a decade. I'm so glad that we were able to make the deal happen, but that deal was in the works for quite some time."
Syed explains that the deal depends on the acquisition. "Sometimes I'm actively pursuing it because it's a strategic fit for our audience. Other times — because of our position and reputation — plugin owners just reach out to us directly."
How to Approach an Investor
You've decided that it's time to sell your plugin business. Next step? Finding an investor.
Syed points out that good old networking is still as effective as it's ever been. "Oftentimes people will be introduced to me through a mutual contact."
That said, there is nothing wrong with approaching investors yourself. "If you go to WPBeginner and you scroll down to the footer, there's a form called Growth Fund that you can fill out if you'd like to pursue an acquisition with us. Otherwise, you can also reach out to me on my personal blog or the official WordPress Slack."
What to Prepare Beforehand
Before initiating the conversation with an investor, there's some preparation to be done. "For me, the Growth Fund form outlines this question perfectly because it asks all the right questions."
Where's your company registered?
What's your revenue size range?
How big is the team?
Do you have existing investors?
Do you have co-founders?
[The Growth Fund] form gives me a level of insight that I would need to consider before hopping on a call with you and ensuring that the call is productive.
How Much Data Do Investors Really Need?
"What we look at first is how your P&L* has been for the last three years," says Syed. "If you haven't been around that long, we look at the last twenty-four months, or twelve months, and so on.
"We want to see what your churn is like. Oftentimes, founders don't actually know or have access to these metrics, which can be tricky to come by. If they are willing to grant us access to their cart software, we usually export the data and do the number crunching ourselves.
We want to make the process easy for the founders so they don't have to hire an accounting firm and spend a bunch of money.
Syed's of the opinion that trying to help potential sellers do the heavy lifting is a unique part of Awesome Motive's success.
*P&L is explained in some handy…
WordPress Acquisition Lingo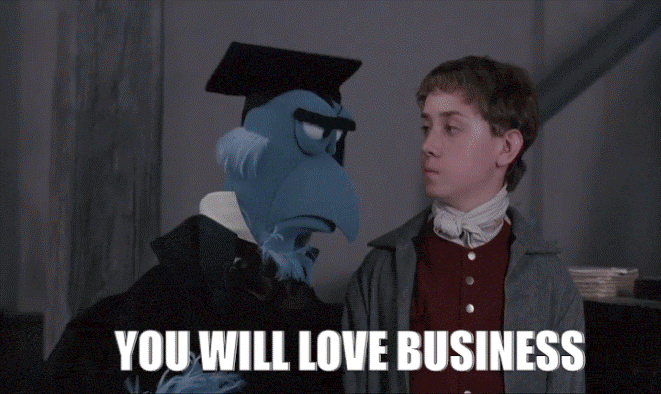 P&L
P&L stands for 'Profit and Loss'. It's a financial statement that summarizes the revenue and expenses of a business for a given period. This statement paints a picture of the company's ability to generate profits, reduce costs, or sometimes both.
NDA
Businesses commonly use an NDA (Non-Disclosure Agreement) when they exchange sensitive information, such as information regarding growth, income, or strategy. An NDA is designed to prevent the leak of information that could harm either of the interacting businesses.
LOI
LOI refers to the Letter of Intent where the chief terms of a prospective business deal are outlined. It usually covers details like requirements, stipulations, timelines, and the parties involved.
The Current Consolidation of the WordPress Market (According to Syed)
WordPress mergers and acquisitions are playing a pivotal role in the evolution of the ecosystem. It leaves one to wonder, who does the M&A process benefit most — buyers or sellers?
Everyone Is Flourishing
Syed reckons that it benefits the industry overall. Mergers and acquisitions show that there is room for growth and opportunity in WordPress, which means that the ecosystem is progressing and developers are profiting from their businesses.
Those who have built successful plugins and sold them will likely come back and build something fresh again, and they will have a lot more experience and resources to do so thanks to M&As. Moreover, it incentivizes newcomers to look for opportunities and build products based on those vacancies.
COVID-19's Influence on the WordPress Consolidation
"I don't think it made the acquisitions landscape slow down," reflects Syed. "We've seen more and more acquisitions taking place since COVID. Don't ask me why! Maybe there is more money lying around, or people are beginning to realize that the WordPress industry is maturing and that is creating a lot of opportunities in itself."
Should WordPress Entrepreneurs Worry About the Competition?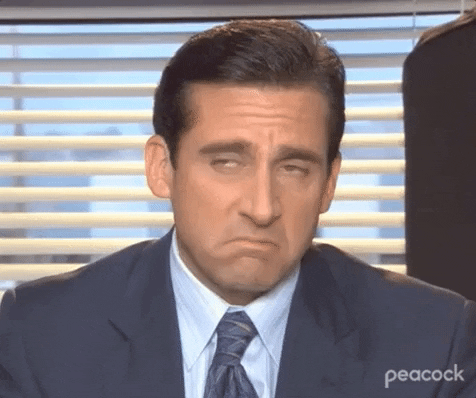 "Don't worry too much about what is already out there," advises Syed. "When Awesome Motive went into the forms market, it was already pretty established."
And we know how successful that venture was for Syed and Awesome Motive 😉
He points out that the pie is growing and, right now, there are more than enough slices for everyone. "WordPress at present constitutes 41% (note from the editor: it's now 43.1%) of the web, which is already more than what it was one or two years ago. So nobody has 100% of the market and nobody ever will."
When WordPress Wins…
The key for us is to believe … is that when WordPress wins, we win.
"Awesome Motive is committed to expanding WordPress's growth, making sure more and more people are using WordPress, and building WordPress products so that people choose WordPress software over others. If you have a good product, you shouldn't have to worry too much about it. The ecosystem will take care of itself."
While anxiety is normal during a period of change, in this case, it should be measured with a healthy dose of enthusiasm and anticipation. These are exciting times for WordPress and our community, bringing the promise of more profit and a software space that's fertile with opportunities for creative builders, makers, and entrepreneurs.
If you enjoyed Syed's insights and advice, be sure to check out more interviews on our The Gamechangers playlist. From Marieke van de Rakt's first-hand experience of selling Yoast to Newfold Digital to Chris Lema's advice about the most common mistakes developers make during WordPress acquisitions, you'll gain invaluable insights from the best of the best on what it takes to sell your WordPress business successfully.