On the cusp of 2022, the market share of WordPress is bigger than ever. But as new plugin and theme developers enter the market to seize the perceived opportunity, major players — with more seniority in our space — are driving a WordPress acquisitions boom that's changing the face of our ecosystem.
Most WordPress product makers have yet to go through a merger or acquisition (M&A), so it's safe to say that what goes on behind the scenes is 'hidden knowledge' to a vast number of people in the ecosystem. While there are many resources online, they tend to be high-level and don't delve too deeply into the tactics and negotiations that form essential parts of the process.
Questions such as:
'what are the requirements and non-negotiables on both the seller and the buyer side?'
'what do efficient processes look like?'
'how do I build a sellable business in the WordPress space?'
'what do I need to have in place before an evaluation takes place?'
…are rarely covered in-depth and by the people who have firsthand experience. This is particularly true in our ecosystem, where up until now WordPress acquisitions have been few and far between.
This knowledge gap can be detrimental to a maker's prospects and can result in many going in blind.
Typically, it's when a product developer is ready to sell that they reach out to peers for information on the process. In many cases, this is too late in the game — the business evaluation may determine that it's simply not financially viable to sell the product. When this occurs, the business owner has three choices: kill the deal, sell it for a price that doesn't make financial sense, or worse, give it away for a number that's basically free.
Product makers deserve to reap the rewards of their hard work, and for this to happen, they can't afford to go in unprepared.
It's for this reason The Gamechangers video series exists. Throughout the video series, we'll draw back the proverbial curtain to give developers an intimate, honest look at the inner workings and moving parts that make up the M&A process. And who better to share this knowledge than the people at the heart of these transactions?
The below 'big players' are spearheading what many believe to be the logical evolution of WP and its growing community. Whether that's a good or bad thing is still up for debate and largely depends on why you got into WordPress originally. But I believe this capsule of M&A content will give even the most experienced product maker food for thought. So, without further ado, I'd like to present the launch episode of The Gamechangers!
Syed Balkhi Explains How Awesome Motive Acquires Companies (& shows you how to sell yours in 2022)
I hope you enjoy Syed's honest, insightful interview and extract valuable learnings that will help you to navigate an exit when it's time. Now, let's get to know The Gamechangers we'll be interviewing over the course of the series:
Before we dive into our opinions on the flurry of WordPress acquisitions, I thought to share Syed's words:
'I think [this consolidation] benefits the industry overall because it shows that there is room for acquisition. I think it just helps the ecosystem. Those who are selling the plugins today will likely build another cool idea in the future, and when they do they'll have a lot more experience and a lot more resources to start that. It's also encouraging for those who are not yet involved in the committee. They'll see that there's an opportunity here. And I imagine there'll be a lot of cool ideas and products that will be built that aren't even thought of now.'
That's a positive take on the market shift and one that points towards an exciting future for us all. But, as with any shake-up, there are bound to be benefits and disadvantages as well as negative and positive sentiments to consider. I unpack them below:
Where Freemius Lands on WordPress Mergers and Acquisitions
The Advantages of WordPress Acquisitions
As part of my prep for the video series, I had several lengthy 'braindump' sessions with Freemius CEO Vova Feldman. With long experience in business, M&As, and the WordPress ecosystem as a whole, Vova provided a transparent inside track that would have been tough to find elsewhere. This gave me a deeper, broader understanding of WordPress acquisitions and their implications for the ecosystem.
You're probably wondering where Vova lands on this whole M&A thing. The answer? Well, it's suitably nuanced for a topic with so many considerations and politics at play.
'On one hand, it's good because it means that indie developers and larger companies have a clear path to exit… to see the fruition of their hard work and be able to move on with their lives, wherever their interest/talents will take them. It's good that the major players are now, kind of, more public and it's not a behind-the-scenes thing anymore. There's more opportunity for plugin developers.'
'It's good for buyers too. For private equity buyers whose main priority is return on investment, it's not a bad decision to try and generate as much revenue in a shorter time while the interest/growth is there. It makes sense financially for them. Bigger buyers like GoDaddy/WP Engine/Liquid Web, on the other hand, can acquire smaller businesses to make the ecosystem more appealing to entrepreneurs and to attract more users to it.'
This should be good for end-users too, right? Vova elaborated:
'These bigger organizations that acquire smaller businesses obviously have more resources, both human and monetary. The main goal isn't just to increase the amount of money they make but to grow their brand and further build on their reputations as market leaders. At scale, larger businesses can focus on growth and have the freedom to play with the profit margin, and maybe even reduce the price a little to make it more affordable for the end-user.'
We've mentioned the benefits for buyers and end-users, but what can those being bought out/merged expect from the process (assuming the buyer agrees to retain the acquired company's team)?
Grab a free copy of our
Cheat Sheet for Selling Themes and Plugins
A growth roadmap with concise, actionable tips for every milestone of WordPress product development.
Share with a friend
Enter your friend's email address. We'll only email them this book, scout's honor.
Thank you for sharing
Awesome - a copy of 'Cheat Sheet for Selling Themes and Plugins' was just sent to . Want to help us spread the word even more? Go on, share the book with your friends and colleagues.
Thanks for subscribing!
- we just sent your copy of 'Cheat Sheet for Selling Themes and Plugins' to .
Have a typo in your email? click here to edit the email address and send again.
1. Better Tools and Processes Help Optimize Smaller Businesses
When asked who the consolidation favors most — buyers over sellers or vice versa — Chris Lubkert, Co-Founder of Extendify, shared his thoughts:
'I feel like there's been a shift over the past couple of years where now the environment leans more towards favoring sellers. It's a hot market, especially in areas of eCommerce or other sections in WordPress that have seen a lot of growth over the past year and a half. And you know, there seems to be a lot of demand there. When we were at Automattic, there seemed to be fewer potential acquirers. So, you know, in some ways it made our job easier in that, you know, there was an opportunity to form a connection with a business and identify how we could potentially work together.'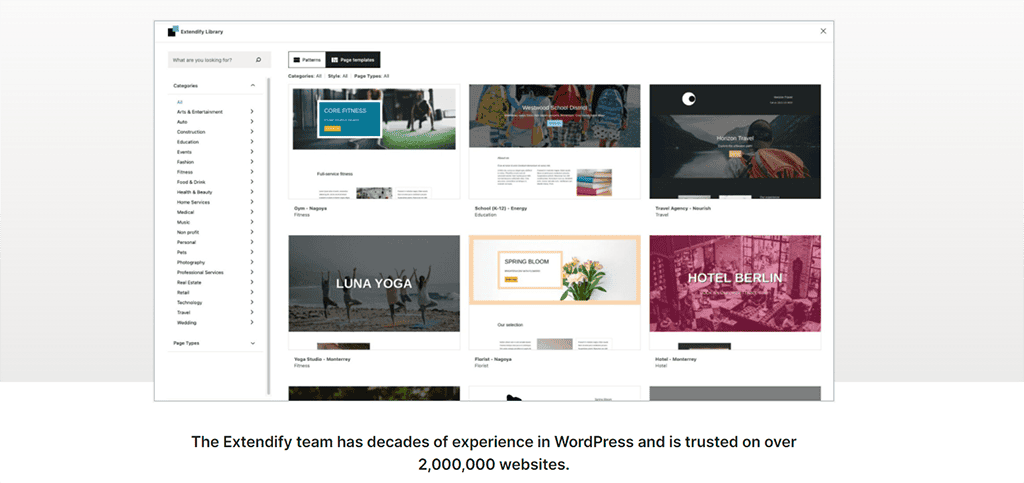 The landscape has changed a lot since then, and because there's so much interest in the ecosystem of late, sellers stand to benefit from being acquired or merged with larger companies that have greater resources.
For example, if you're a smaller business with a team of two to four people, it's almost a given that you won't have an internal financial person on the payroll. For you as the business owner, this is an additional cost and unwanted admin as you'll be compiling the financial documents and sending them off to an accountant.
With a bigger business, these fixed costs are eliminated by the manpower, software, and processes the larger entity has in place. Moreover, lower overheads and greater resources could result in a price reduction as business owners have more leeway to experiment with price points.
That said, reduction is a rare occurrence — if a price is working then there's no reason to tweak it, is there?
What we are seeing more commonly, however, is bigger businesses offering their customers better deals on the products of the companies they've acquired for added value. A case in point:
In 2018, WP Engine acquired StudioPress' Genesis Framework. Today, all of StudioPress's themes are available at no cost to WP Engine customers.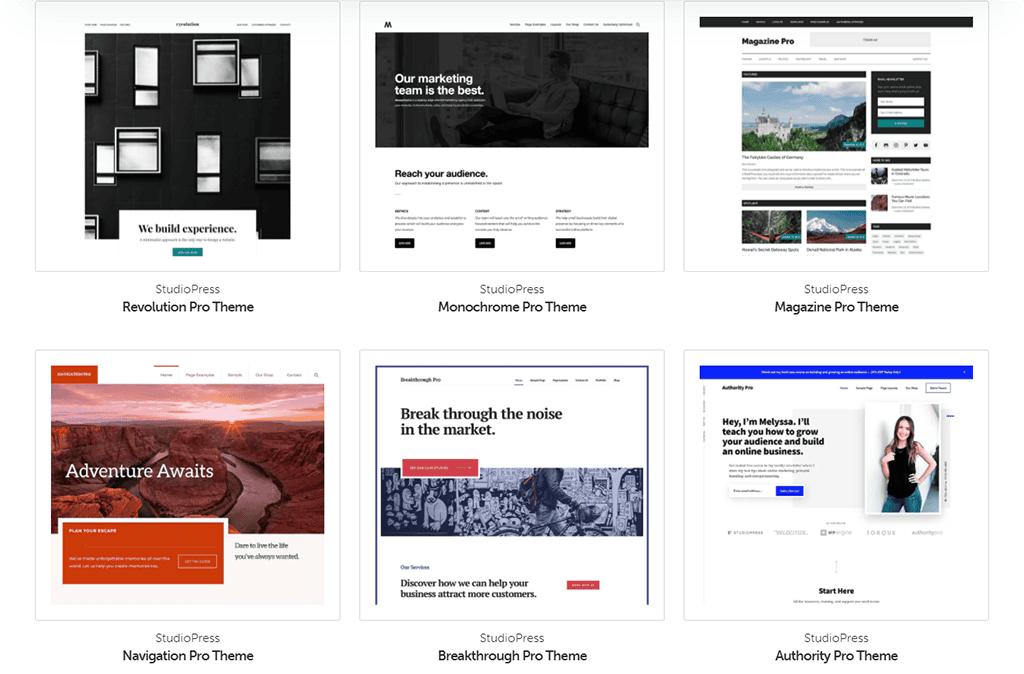 Access to better resources and processes can have tangible, observable benefits for all of the players, extending to the most important element of all: the end-user.
2. Better Tools and Processes Help Optimize Founders 😉
Or as Vova put it with a characteristic half-smile and shrug of the shoulders: 'When you join a larger company or organization, you as the Founder can free yourself from dealing with a lot of operational crap.'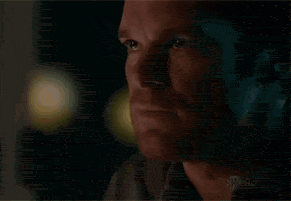 After one too many spreadsheets
This is particularly true for Founders of companies that have breached the five-person mark, where the overhead becomes significant. In most cases, it will be the Founder who needs to handle the financials/legal/HR despite their attention being better served elsewhere. When a Founder has to spend half a day pulling financial data themselves, other areas of business will suffer, in turn impacting product development and growth.
We'll use Freemius as a further example of how 'startup' admin can pull a Founder/CEO in directions that distance them from core responsibilities. At the moment, Freemius has 10 awesome team members from around the world. However, when there's a need to hire another person, the team leads have to personally pick up the hiring task, from start to finish, because we currently don't employ a full-time HR person. As many of the positions at Freemius require coding/development skills, it's more often than not Vova who has to undertake the process.
'You know, I really enjoy working with great people. But I don't necessarily want to go through the entire hiring experience each time if I get stressed about not doing other things, like product development. One of the joys of larger companies is that they already will have HR processes and financial systems baked into their structures, along with employees who are skilled and experienced in handling them.'
Once these overheads are removed from a Founder's day-to-day, they'll find they have more time to focus on tasks that they are passionate about and ones that will contribute to business/product growth more significantly.
There is also a mentorship aspect that we have not touched on yet. Over and above access to greater resources and bigger budgets, lucky sellers may find themselves paired with a big player who has a genuine passion for helping peers take that next step in their careers. This is something that Chris Lema buys into:
'I think the most exciting part of my role is to help the right candidate, the right company, get to the next level — to help them progress to a level that they haven't been able to reach before, or one they weren't sure they'd ever be able to get to. That's just a lot of fun, right? It's not just about buying companies I know with people I know and being able to help them benefit from an acquisition — it's also about collaborating with them on roadmaps and product ventures and everything else. That's a lot of fun.'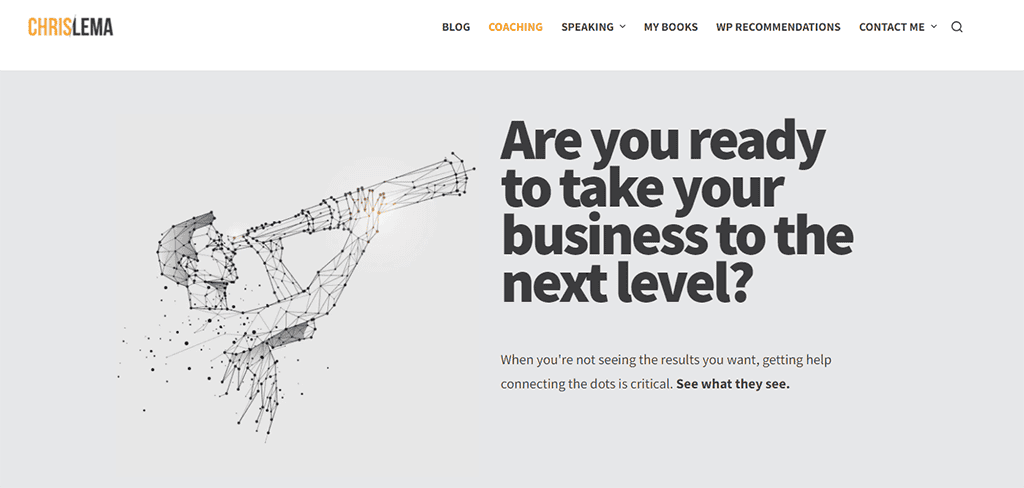 In the face of balance sheets and revenue streams and the general stress of selling a company, finding a 'good fit' between buyer and seller can often take a back seat. That's a shame because the benefits of good mentorship plus the learnings you take from such a relationship can be priceless.
We go into greater detail about M&A advantages in the video series itself. So, for the sake of a balanced argument in this article, let's take off our rose-tinted glasses and shift focus to the downsides of WordPress M&As.
The Disadvantages of WordPress Acquisitions
A significant downside of the M&A surge is that it's shrinking the market. When bigger businesses acquire smaller ones — assimilating them into operational frameworks with more resources and marketing machines with higher reach/influence — it tends to squeeze out less established players by eating away at opportunities.
1. Bigger Businesses Take Bigger Bites of an Already Competitive Market
We'll use the WP Engine acquisition of StudioPress as an example. Subscribers/customers now have access to over 50 premium themes for free, which greatly reduces the chance that they'll search for alternatives as they already have access to a large stable of solutions from which to find a good product fit.
The above is not intended to be disparaging to the big players making the M&A moves. It's just business, and the flurry of activity is (in my opinion) the logical evolution of a relatively untapped market in which there exists tons of opportunity. Consequently, Syed Balkhi's WordPress acquisitions can be seen as primary examples of using shrewd business acumen to construct a network of solutions that spans the ecosystem. Here's the man himself:
'What I fundamentally believe is that we win when WordPress wins. We're committed to expanding WordPress's growth, making sure more and more people are using WordPress by building products so that people choose us over others. If you have a good product, you shouldn't have to worry too much about it. The ecosystem will take care of itself.'
I'll let Vova take it from here:
'Once you start acquiring, I think the next question is how do you start growing? How do you do it right? I think this is something that Syed has excelled at. The way that he cross-pollinates his products has helped to build a network of solutions that fits together organically — when someone is using one of his products, he's able to promote other products that users would logically need.
'This means that his network gets stronger and stronger every day, which also means that when he acquires another business, it also affects the market share. Let's say I'm using WPForms: I go to the Admin Dashboard, where there's typically a small marketplace inside, and I see a lead generating opt-in form for something like OptinMonster — many people will simply go with this product instead of doing some research and going with a smaller plugin because it's being served to them from an already trusted source.'
This brings us to another critical factor that — when combined with the above — cumulatively increases the reach and influence of larger businesses.
2. Distribution and Traffic Make a Powerful Team…
…that eats at opportunities for smaller players to rank on the first page of leading SERPs.
When you couple high-generating traffic sources with a distribution network to match, you've got a seriously formidable team. This is a conscious tactic we see the 'big players' employ because it can hook both newbie and experienced product developers/users alike. We see this in practice with well-established sites like WPBeginner, which takes up 'first page' real estate for many WordPress search terms and thus is highly visible to anybody with even a passing interest in the ecosystem. Search for a 'How to…' article and there's a good chance that WPBeginner or similar influential publications like Kinsta will be generated by Google. These are the first results served up (after WP.org):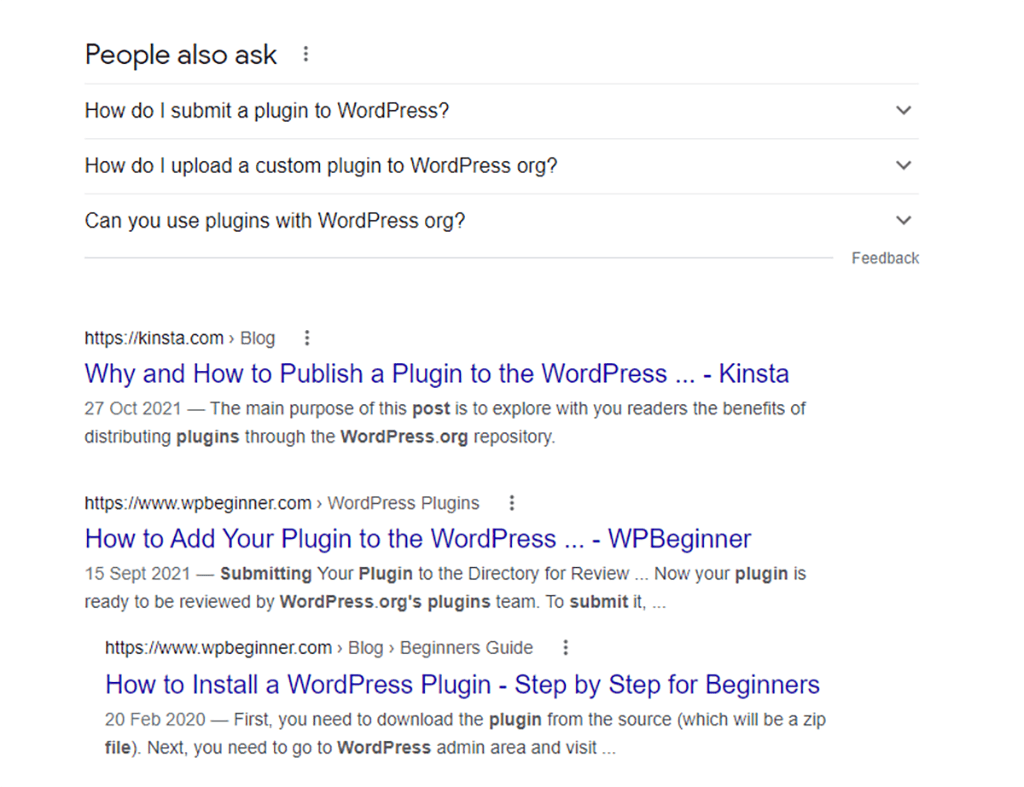 This is where product cross-promotion comes in — if the publication owner doesn't have a product in the niche-vertical mentioned in the article, they can go out and acquire one and link to that product because the traffic is already there. This also makes the investment profitable very quickly because it boosts the business they're acquiring and cements ranking authority in those verticals.
And here's where the difficulty comes in for smaller developers.
A solopreneur who has or wants to sell a product in a specific niche will find it tough to build presence and visibility as these niches already have acquired products that are 'camping' on the first page and owning the SEO. This means that a solopreneur needs a larger budget to expand the product's visibility through outreach or to build out a paid media strategy that comes with zero guarantees of achieving the required traffic to their website.
Combine this with the fact that paid media has been notoriously difficult to crack for product makers in the WordPress space, and you can see the growth challenges that newcomers are facing amid these M&As.
Because paid traffic can be unpredictable/unreliable and large budgets are hard to come by, newcomers will have a higher chance of achieving product growth if they adopt the freemium model and rely on the support/distribution from WP.org. The reason is that the repository is considered to be the authority on everything WordPress-related by Google's first search introspection, and SEO-enriched .org listings will very likely bypass pages from WPBeginner as the domain authority is higher.
3. Loss of Control
For many product makers/business owners, this downside is the most persuasive reason not to go through with WordPress acquisitions.
Simply put, you lose full control of everything you worked so hard to build.
Even with prerequisites in place, you'll no longer be the one holding the reins and driving the direction of your business and its products. Many Founders/CEOs with acquired or merged businesses are now answerable to 'higher powers' who have goals and performance metrics of their own, and even with meticulous planning and signed paperwork, this may eventually become too bitter a pill for a once-solopreneur to swallow.
A Matter of Psychology
When I started wrestling with the subject matter, I found myself drawn to the psychology of it all, and more specifically to the prevailing sentiments surrounding WordPress acquisitions at this time. I needed to understand how they are impacting solopreneurs on a personal level — not just in terms of business opportunities and revenue streams.
I asked myself: 'When you're watching from the sidelines as businesses are being bought up left and right, what negative sentiments/concerns arise?'
Here's what I learned:
1. FOMO Abounds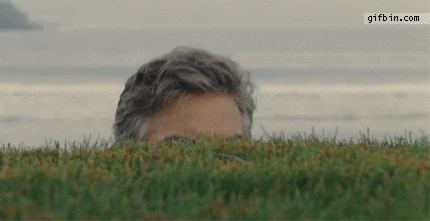 'The grass sure does look greener…'
It's only natural that many solopreneurs are coming down with a case of FOMO (Fear of Missing Out) as they watch their friends and peers achieve important milestones from the sidelines. For entrepreneurs looking in from the outside, it may appear that the train has left the station in terms of opportunity. I.E. that they've already missed out.
It's hard to predict. Maybe in a year the current WordPress M&A leaders will have achieved what they set out to do and will start to consolidate their position. Then, two years later, new market demands could reveal themselves and open up new avenues of business opportunity.
For many at this time, there's a general feeling of being left behind (and probably even jealousy, which is natural) as the people they've 'grown up with' in WordPress take these big strides in their business careers. Furthermore, when a leader acquires a business in a specific niche, they're most likely not going to buy another company that does the same thing (unless they want to monopolize that vertical, but we aren't seeing that too much in the WP space yet). This lends itself to prevailing uncertainty for those on the sidelines.
Gordan Orlic of WebFactory gives some insight into what he looks for in a company before committing to the process. His words should give you some idea as to health your business needs to be in before undertaking the M&A process:
'I need to see steady growth. I don't want any spikes. I don't want people telling me the business grew 500% in a year. I just want to see steady growth that shows a steadily increasing amount of people who have a problem that your plugin is solving. They've had the problem for a while. They still have it and they will have it in the future. And then you have a plugin that solves that problem. For me, that's the best thing a plugin can have.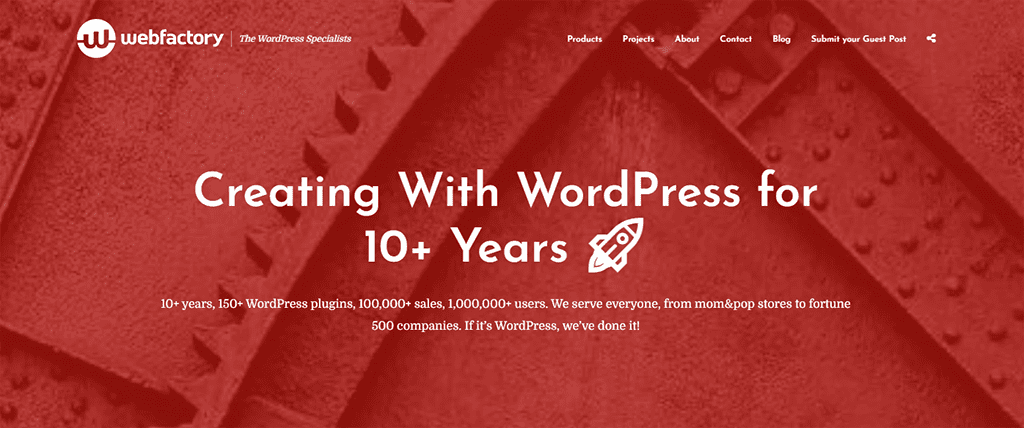 Gordan continues: I don't care that much how much money it makes, because I believe that we can fix that relatively easily. I don't care if there's a hundred top 10 lists and it's not listed in any of them. Not a problem. We'll get into those lists. If there's a continuous stream of people that have a problem that you're fixing and that you're able to fix going forward, that's the way to go for me.'
His reasoning makes perfect business sense, but on the flip side of that statement, things often look deceptively shiny from the outside, which can lead to many a maker becoming disheartened.
Take heart: unless you're close with the business owner getting acquired, you can't know whether they've truly 'made it' or are in bad shape financially and are trying to make the most out of a lousy revenue situation. So, I say, don't feel too bad — you can never tell what a product maker's situation is or what exactly is driving their business decision. Not all that glitters is gold. Your time will come, and when it does, you'll make the decision that's right for you.
This particular train might have left the station, but there will always be others!
2. A Competitor Shake-Up Brings Uncertainty
When competitors are bought out or merged into a bigger organization, the dynamics of the landscape change irrevocably, leading to uncertainty, misgivings, and even insecurity from 'smaller' parties.
'Why wasn't I approached? What does this mean for my product? Will current users gravitate towards my competitor; will potential customers even be able to find me or give me the time of day?'
The above hits pretty close to home with the bombshell news that Easy Digital Downloads was being acquired by Awesome Motive. And while our reactions were nowhere near as extreme as the above, I'd be lying if I said it didn't spark debate about what it means for Freemius and alternatives like WooCommerce.
Like it or not, this acquisition will change the WP eCommerce market, but — deep, steady breath — we think we'll be fine, and our confidence is in large part because of you guys 😉
Staying with this point, the above can apply to any vertical, with another example being Awesome Motive's acquisition of WP Forms. In this case, it was a smaller player being acquired and, although WP Forms was already a solid, popular plugin, it was by no means the giant that EDD is nor the leading product in that niche. You had GravityForms, Ninja Forms, and Caldera Forms, and a few others who were ahead at the time. When that acquisition happened, business owners in that niche would have probably been concerned that a sizable chunk of their market was about to be taken from them. And, in this instance, that concern was warranted — WP Forms is sitting on over 5 million active installations.
Customers will almost always go for the product that's being marketed aggressively/showing rapid growth in their vertical. For this reason, smaller business owners will have concerns in the backs of their minds that a 'big player' is just a step away from entering their niche and concluding their market. What this does is create volatility in the market, creating a space where business owners are geared to sell when things are positive to preempt being pushed out of business.
Zach Tirrell of Events Calendar lends this weight and also emphasizes how pulling the trigger too early will probably not get you the number you want:
'It's not a strange thing to have someone show up and be like "Hey, would you be interested in this?". And, you know, 90% of the time the answer is no because we can't buy everything. That would be insane! But if you're interested, reach out to one of us. I have coached a few people with: "You're not going to get this kind of number. If you want to get that kind of number, you probably need to grow to this point before you're in that ballpark". We are not necessarily the highest bidders — Automattic and WP Engine and GoDaddy and Awesome Motive exist. They've got much deeper pockets than we do. There are lots of big acquirers out there, but, if anybody's interested, reach out to us and we'll have a conversation — those are always welcome conversations for us. It's part of our strategy.
On top of having more makers than ever eyeing exit plans and buyers waiting with open arms to grab them (if the financials make sense), there's the wild card that's accelerated growth in our industry where others have stalled. I call this The Covid Factor.
In many ways, the current flurry of WordPress acquisitions can be tied back to COVID-19. The global pandemic has accelerated growth for most online businesses, save for those unfortunate enough to be trading in hospitality, travel, etc.
Makes sense: if you're already thinking of exiting, better to do it when things are trending upwards to maximize the business opportunity (and profits) when markets are so very uncertain and will probably be for quite some time.

Subscribe and grab a free copy to start
Mastering SEO on the WordPress.org Repository
Make the WordPress.org search algorithm work for you with actionable tips to rank your plugin higher.
Share with a friend
Enter your friend's email address. We'll only email them this book, scout's honor.
Thank you for sharing
Awesome - a copy of 'Mastering SEO on the WordPress.org Repository' was just sent to . Want to help us spread the word even more? Go on, share the book with your friends and colleagues.
Thanks for subscribing!
- we just sent your copy of 'Mastering SEO on the WordPress.org Repository' to .
Have a typo in your email? click here to edit the email address and send again.
What's to Come for the WordPress Universe?
*takes out crystal ball and grows a beard of wisdom*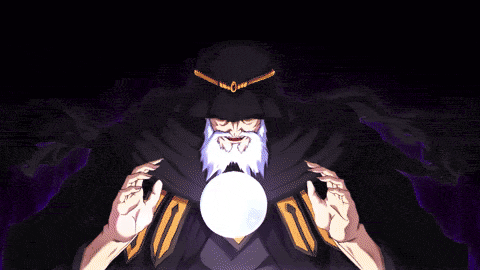 As it will directly inform how the WP ecosystem moves forward, now would be a good time to mention a strategy that hosting companies are adopting.
For some time, the 'powers that be' behind these companies have known that the business model they've long followed is becoming obsolete. The game has changed and they can no longer rely solely on hosting to keep the revenue coming in. As a means of survival, we're seeing an intent to acquire whole verticals and to partner with larger theme/plugin vendors. This allows hosting companies to offer a suite of products and to advertise the bundle as part of a package deal when signing up to them.
Plugins and themes will never disappear, and they'll remain a core part of WordPress for the foreseeable future. But, if we reach a point where every hosting provider offers the most popular products out of the box and for free, a large portion of the market will no longer be viable for smaller businesses and solopreneurs. Specifically, we predict that hosting companies will bundle the more generic products into one complete website solution — think backup, security, forms, or spam filtering plugins — meaning that the opportunity to enter the market with similar products disappears because every website starts with hosting.
On that note, a pertinent question arises:
Summary: Is the WordPress Honeymoon Over?
'I don't think so… and my overall sentiment about these M&As is good. The market is maturing and us along with it.'
'I think it's a natural development of any existing ecosystem. You know… in the beginning, it's like "Check out this cool platform. Let's see what we can do with it". Then in a couple of years, people start realizing there's real potential to grow the market, and they see the financial benefits that come with it. After a few more years you start to see the major players consolidating their positions like we're seeing now. So no, I don't think this will break WordPress. This is a natural evolution. At the end of the day, people are still out there buying our products.'
Vova's words ☝
From a user's perspective, we've mentioned that these large-scale acquisitions are a good thing. Back in the day, if you purchased thirty different products, there would potentially be twenty-five different vendors responsible for them! This meant that product/customer support was handled by many people, with some being better and more responsive than others. This still happens today, but it's not nearly as problematic as it once was.
Now, for example, with businesses falling under the Liquid Web umbrella and platforms like WooCommerce, it's more common to have a single point of contact for all of your purchased products. This lends itself to a better customer experience overall, and one that will continue to bring in new customers as WordPress matures.
From a developer's perspective, there is still opportunity in the marketplace. That said, it's generally harder to make your mark and grow a large business because there are so many other solutions available. But, honestly, does this market saturation fall squarely on the shoulders of M&As and the people who drive them? Vova continued:
'It's hard to tell, you know. I think the acquisitions themselves … I don't see how it's significantly changing the map. If you look at the statistics, the number of acquisitions represents a really small percentage of the plugins/themes markets. It's not like we're sitting with hundreds of products getting acquired. Yes, some of them are larger, more well-known products. But I don't think it's really changing the nature of WP too significantly.'
So, if the honeymoon isn't over, then…
Developers shouldn't be overly concerned that they'll suddenly be without a viable job. You guys are problem-solvers and out-of-the-box thinkers by nature. Yes, this is a time to take stock of your position in the ecosystem, and yes, there'll be hard work ahead to ride out the unpredictable shifts of an ecosystem reaching maturity.
But:
WordPress has always been a home to talented, diverse, intelligent people who find (often ingenious) ways of catering to user needs with clever products that solve problems. And, as the ecosystem evolves, there'll be new demands to meet and new problems to solve. These 'opportunities on the horizon' all but guarantee that WordPress will continue to be a home for those who want to remain the captains of their careers, regardless of the prevailing changes in the ecosystem.
Above all, I believe that WordPress will continue to be a home for those who want to make a good living by doing something they love.
To make sure that you don't miss out on any of the invaluable insights The Gamechangers share, subscribe to our YouTube channel and get notified whenever a new episode drops!