It's not what you know, it's Woo you know… especially if you want to capitalize on using one of the biggest marketplaces in the WordPress space, and one that offers developers a large platform of exposure from which to sell extensions and themes directly to online vendors. Don't get too excited (yet) — there are a few risks to bear in mind before selling on the WooCommerce marketplace, which we'll explore below.
Understanding the WooCommerce Marketplace
The WooCommerce Marketplace is a hub for selling themes and extensions (WooCommerce's version of plugins). All of the extensions and themes are built by an in-house team or by WooCommerce-approved developers, better known as partners [i.e. you].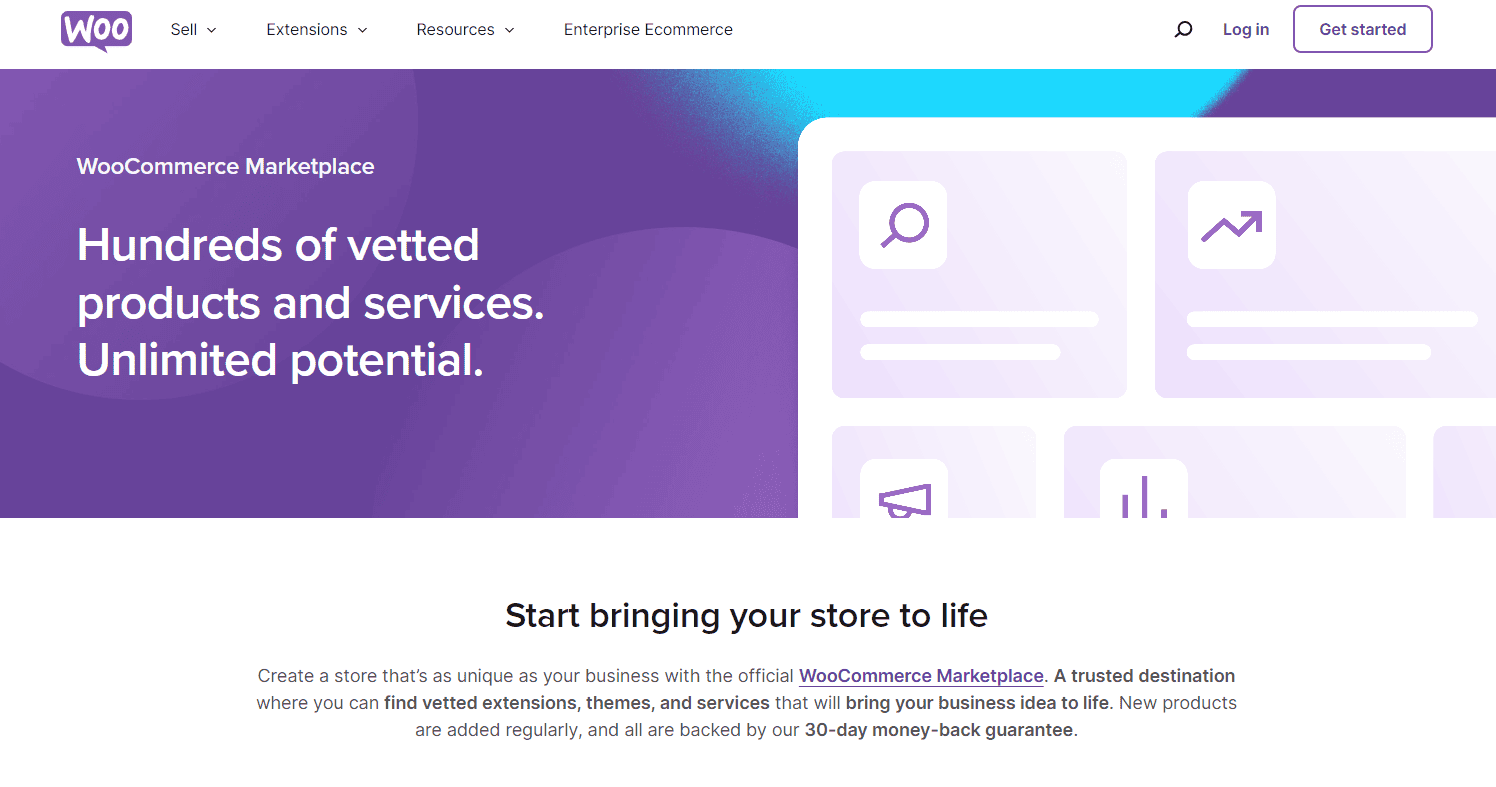 WooCommerce's Marketplace Overview page houses all the information prospective partners need — from key technical guidelines to creating a partner account and submitting a product for review.
There are plenty of benefits associated with selling on the WooCommerce Marketplace:
Automattic — the company that owns WordPress.com — also owns WooCommerce, which lends more credibility to the WooCommerce Marketplace and promotes customer confidence because there is significant investment behind it.
The WooCommerce Marketplace is accessible via the WP Admin Dashboard if the WooCommerce plugin is installed. This makes the browsing experience way more convenient for users and also creates exposure for developers and their products.
Developers can test the waters by submitting a theme or extension on the WooCommerce Marketplace to gauge interest before committing to spending more time on development and marketing.
To learn more about the WooCommerce Marketplace and specifically about using it for selling WooCommerce extensions, check out Freemius's article Is the WooCommerce Marketplace a Good Platform to Sell Your WooCommerce Extensions?
Now that you know who's Woo, let's unpack the problems of using the marketplace to sell your themes and extensions.
Common WooCommerce Marketplace Risks for Sellers
We recently featured Beka Rice from SkyVerge in episode four of our podcast plugin.fm. Beka is the Senior Director of Product Management at GoDaddy and the former Head of Product at SkyVerge. SkyVerge is a hugely successful plugins business that's built on top of WooCommerce and Shopify. Beka draws on SkyVerge's journey to discuss the risks of depending on an external outlet like WooCommerce as one of your main sources of revenue:
No Customer Data
This is a pain point for sellers on virtually all WordPress-based marketplaces, and changing this 'status quo' would be a major boon for sellers. If developers could access usage analytics and insights about customers — their geolocation, the type of WooCommerce shop they're running, what version of WordPress they're on, what other extensions they're using, etc. — serving target markets and niches would be much easier and effective. Right now, WooCommerce keeps customer data as a closely guarded secret and this won't change any time soon (if ever).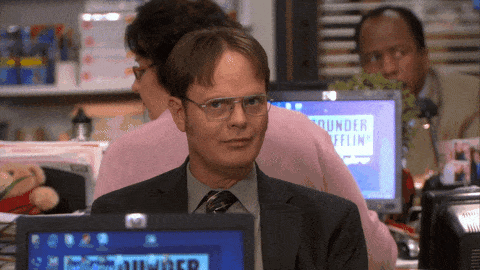 Developers are also unable to contact customers directly. Being able to do so would help software creators figure out which specific features/functionalities are lacking and what areas need patching or updating. Without this knowledge, it's difficult (read: impossible) for sellers to market to and nurture users and proactively address problems like customer churn rates.
Nevertheless, developers who want to capture user emails can leverage third-party solutions like Freemius.
You Can't Use Your Licensing
All customer payments go through WooCommerce's marketplace, which makes integrating the payments with your own licensing system extremely complicated. This creates two issues:
You need to maintain two versions of your extensions: one to sell on your website and another that's been stripped of your licensing engine for listing on WooCommerce.
Selling an extension or theme on the WooCommerce marketplace that's been stripped of licensing features also removes protection from the code and makes it more vulnerable to null-ing by trolls and GPL clubs.
Your Products, Not Your Brand
Everything on WooCommerce Marketplace — from transactional emails to the marketplace platform itself — is kitted out with WooCommerce's branding, making it tough to stand out from the marketplace crowd. Just take a look at the top of the first page of the Extensions catalog: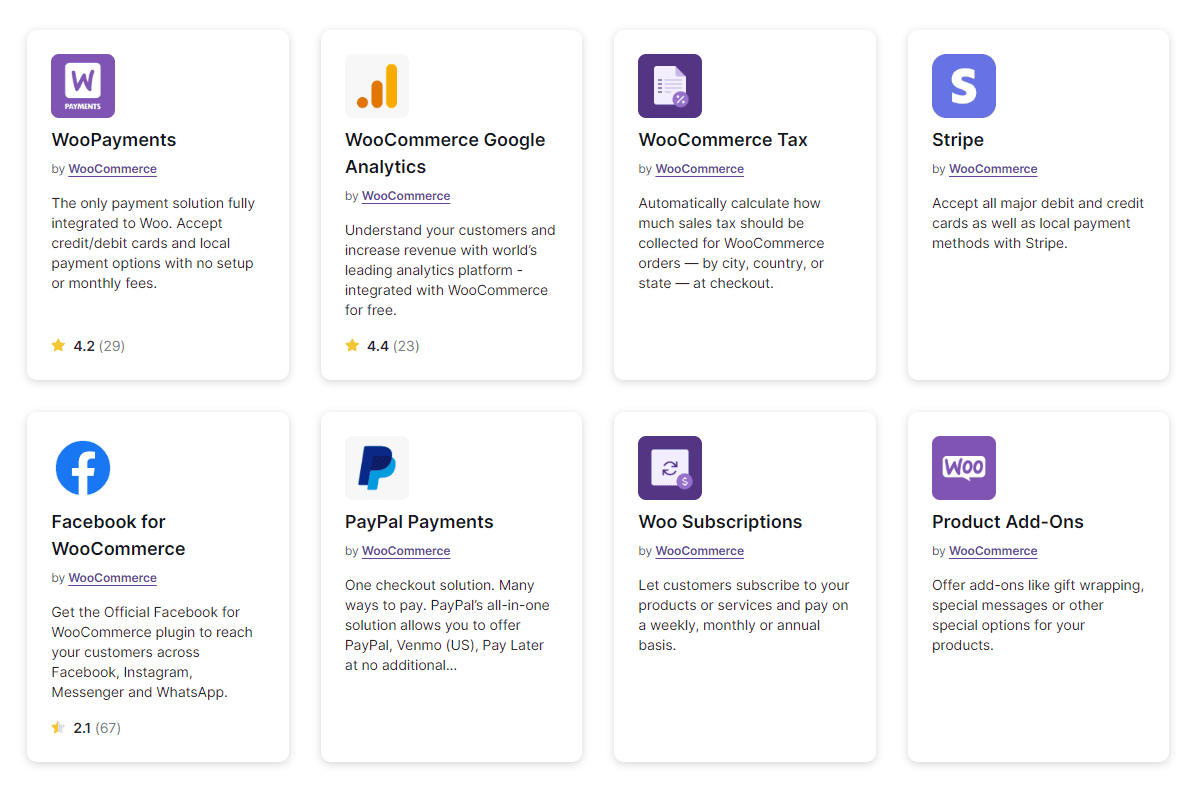 There are upsides (the fact that familiarity breeds trust, for one) as well as a notable downside:
It's hard for sellers to market their own brand and instill faith and confidence in customers. Yes, the WooCommerce Marketplace is great for exposing your themes and extensions to a large audience — especially at the beginning of your venture — but it's exceedingly difficult to build a loyal user base out of your WooCommerce customer pool. Not to mention the fact that exiting the marketplace will be risky from a business perspective as you're essentially leaving money on the table in the short term.
Rigorous Product Coding Standards, Policies, and Procedures
It's not as simple as submitting a theme or extension and waiting for quick approval from WooCommerce — there are several (okay, many) hoops to jump through and the approval process can be rigorous. Here are all the policies/guidelines/requirements that products need to comply with:
You've got to admit, that's a lot of (digital) paperwork.
Sure: having properly documented rules in place is one of the big reasons WooCommerce can maintain the hygiene that keeps its marketplace healthy. But failing to comply means they can remove your product within a notice period of thirty days, which is virtually the same as losing your job overnight if you rely heavily on the WooCommerce Marketplace as a revenue source. Worst case, you could end up in legal trouble, and the David vs. Goliath scenario of one dev facing a titan like WooCommerce is a daunting prospect.
A slight rewind to product removal…
Continued Support for WooCommerce Customers
If you leave the WooCommerce Marketplace — whether by choice or under instruction — you'll still be responsible for providing support to existing customers.
Luckily, this isn't the end of the world. WooCommerce is one of the few WordPress marketplaces that actively supports subscription models for software products, meaning you won't have to deal with lifetime support admin if it's not part of your product offering. Nonetheless, offering continued support while building new revenue streams — and products — is an inconvenience. And if you've got a large crowd to cater to, it could easily turn into an obstruction.
Competition
The WooCommerce Marketplace is a big, big player. As such, it's become saturated. At the time of writing, there are more than 800 extensions and nearly 80 themes available. Finding your footing and gaining traction with a WooCommerce extension or theme is difficult, and you need to figure out if the time you'll spend on creating and updating your product while keeping continuous tabs on your competitors is worth it.
Subscribe and grab a free copy to start
Mastering SEO on the WordPress.org Repository
Make the WordPress.org search algorithm work for you with actionable tips to rank your plugin higher.
Share with a friend
Enter your friend's email address. We'll only email them this book, scout's honor.
Thank you for sharing
Awesome - a copy of 'Mastering SEO on the WordPress.org Repository' was just sent to . Want to help us spread the word even more? Go on, share the book with your friends and colleagues.
Thanks for subscribing!
- we just sent your copy of 'Mastering SEO on the WordPress.org Repository' to .
Have a typo in your email? click here to edit the email address and send again.
No Pricing Strategies to Account for Sales Fluctuations
Pricing strategies are a never-ending challenge for online sellers, and managing them to account for sales fluctuations is something of an art. The problem with managing financial nosedives on the WooCommerce Marketplace is that there's little you can do when the revenue stream starts running dry.
The WooCommerce Marketplace insists that sellers set fair product pricing based on pricing recommendations. No problem! you say. I can rely on pricing adjustments on my own online store/other marketplaces to make up for losses.
But in WooCommerce's own words:
"The Product price on the Marketplaces must be the same as the fee charged for the Product outside of Marketplaces."
What's more:
"Partner acknowledges that we may offer promotions, discounts, and sales that will temporarily change the Product pricing."
While by no means a deal-breaker, the fact that WooCommerce can adjust pricing (seemingly on a whim and without consultation) will be of concern to those who rely on steady (somewhat predictable) income and those who believe discounts sell products short.
Okay: the risks of selling on WooCommerce Marketplace are plain to see. However, it's still one of the better marketplaces in the WordPress ecosystem, and the benefits — increased exposure, a test site for products, etc. — are hard to deny.
With that in mind, let's examine…
WooCommerce Marketplace Risk Management Strategies and Best Practices
Diversify, Diversify, Diversify
While being obliged to charge a universal price across marketplaces and your online store is a hard bullet to bite, it shouldn't hold you back from spreading your product as far and wide as possible (growing your portfolio while you're at it).
Beka explains how SkyVerge ensured they weren't limited to one marketplace and were free to explore other avenues, which was key in helping them get acquired:
The most important thing to note here is that you should be clear on how you're going to use WooCommerce Marketplace to benefit your business. I'm not saying it has to be a means to an end; rather, understand what you want from it and leverage what it offers, but don't rely solely on WooCommerce by placing all of your products in one 'market basket'. This is the first step to minimizing risk and maximizing your chances of success.
Comprehensive Market Research and Planning
This is an obvious one, but you'll need to do due diligence to establish what's out there vs. what you can offer — and not only on WooCommerce Marketplace.
Remember, WooCommerce theme and extension developers can sell products on their own online stores as well as other marketplaces like ThemeForest, CodeCanyon, and TemplateMonster.
Once you've combed through the market and identified products that fit the same criteria as yours, make a point of reading all the customer reviews you can. This will help you figure out what's missing from your competitors' products as well as what is frustrating their customers. Once you've figured that out, all you need to do is step in, work your software development magic, and save the day.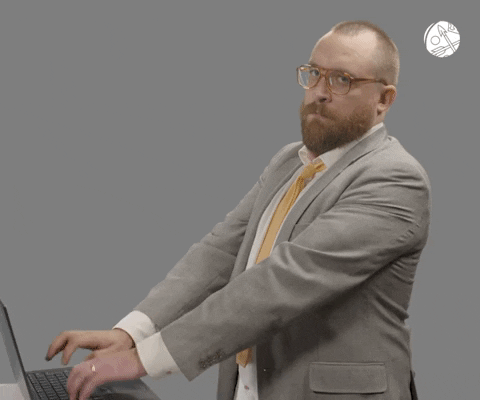 Oh, and speaking of…
Monitor and Respond to Customer Reviews and Feedback
Reviews are the only line of communication you'll have with customers on the WooCommerce Marketplace. As such, make it count in your favor:
Do not reply to positive reviews with a simple thank you — you'll be missing out on a massive opportunity! Leave a thoughtful response and a few questions to find out what the customer liked about your product and how you can improve it even more 😉
Do make sure to leave a well-crafted response to negative reviews, and ask questions to figure out what the customer disliked about your product. If it's an issue that applies to them specifically, calmly explain the problem your extension or theme is solving and why it may not be suited to their needs. However, if the customer offers a way for you to upgrade your product or if it's a complaint that's arisen before, listen up and pay careful attention — you'll likely learn something super important from them.
If the information is sensitive or damaging and you'd prefer to avoid the world having 'line of sight', leave your contact details in the comments and have the customer reach out to you directly for assistance.
Keep an Eye on Competitors and Market Trends
I've mentioned this before, but the last thing you want to do is get complacent.
Make it your business to know what your competitors are up to and what's happening in the market.
WooCommerce Marketplace doesn't hesitate to let go of outdated offerings, and you don't want to get branded as the dev who couldn't keep up.
Provide Accurate and Detailed Product Descriptions
The quickest way to enrage (and lose) customers is by selling them something they didn't pay for.
Make sure what your theme/extension does is communicated in the clearest detail possible. Hire a professional copywriter, if you can afford it — spelling mistakes and grammatical errors in product descriptions are off-putting, to put it plainly.
Demonstrate your product's capabilities step-by-step with high-quality images. Or even better, a walkthrough video.
Stay Informed About WooCommerce Policies and Guidelines
Remember that long list of policies/guidelines/requirements I spoke of? While you need to be up to date with them, of course 🤓 regularly re-reading them is — well — impractical. Luckily, you can stay abreast of important changes by joining the WooCommerce Slack Channel, keeping an eye on the blog, and reading emails from WooCommerce.
Regularly Update and Maintain Product Listings
A product description is never finished.
By updating and maintaining your product listings (and leaving some kind of indication of updates when you do), you're communicating that your theme or extension is alive and well and constantly being improved upon.
Don't Put All Your Products in One Market-Basket
As I've inferred, the biggest risk of selling on the WooCommerce Marketplace is relying on it as your primary — or even sole — source of revenue. With obstacles ranging from high competition and price control to ongoing support, doing so would hinge on setting yourself up for impending failure.
However, the merits of WooCommerce Marketplace cannot be denied. It offers developers the chance to be part of a curated group of sellers who get to expose their products to a wide and relevant audience. If you go in prepared to navigate risks and ensure that your product inventory is set up for diversification, you're likely to Woo the best of 'em 😉