Deactivation Feedback Form
It's much easier & cheaper to retain a user than to acquire one.
If a user decides to abandon your product – you'd better know who that user is and what evoked their decision, so you can do something about it and keep your product relevant for the long run.
Today, when a user uninstalls a WordPress plugin or switches to a different theme, nothing happens. You just lose the user and have no clue why.
20% of the users that install your WordPress product will abandon it after less than 15 min.
Freemius can help you understand what your users are thinking when they uninstall your product by collecting their opinions with a user-friendly, non-intrusive, deactivation feedback form, and segmenting them for your easy access, so you can improve your offering, get them back onboard, and reduce abandon rate with future users.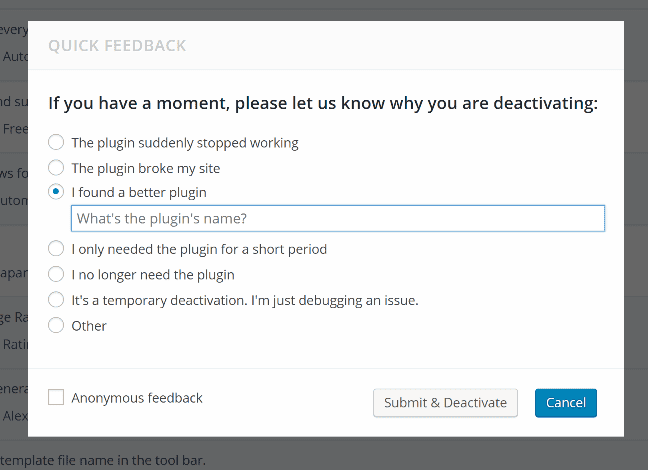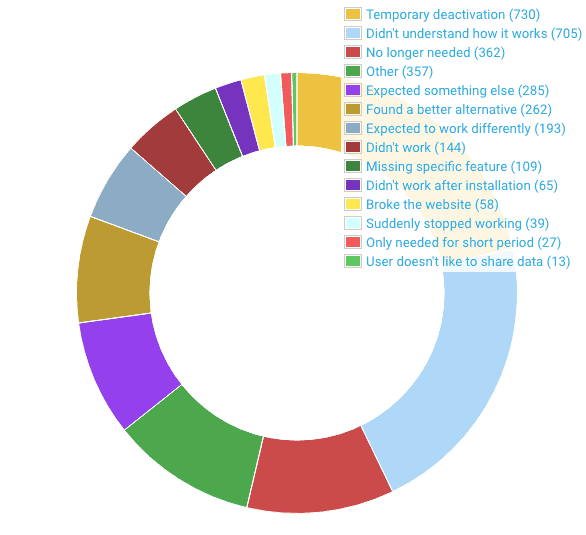 82% of those who uninstall, share the uninstallation reason. That's 8 out of each 10 people!
You can easily dive deeper into this segmentation and perform any action you like. For example, users who uninstalled your product due to a lacuna of any specific feature would probably like to know if at some point you decided to add that feature, after all.

An easy way to bring them back onboard would be to simply email this entire list of people to let them know about your feature update.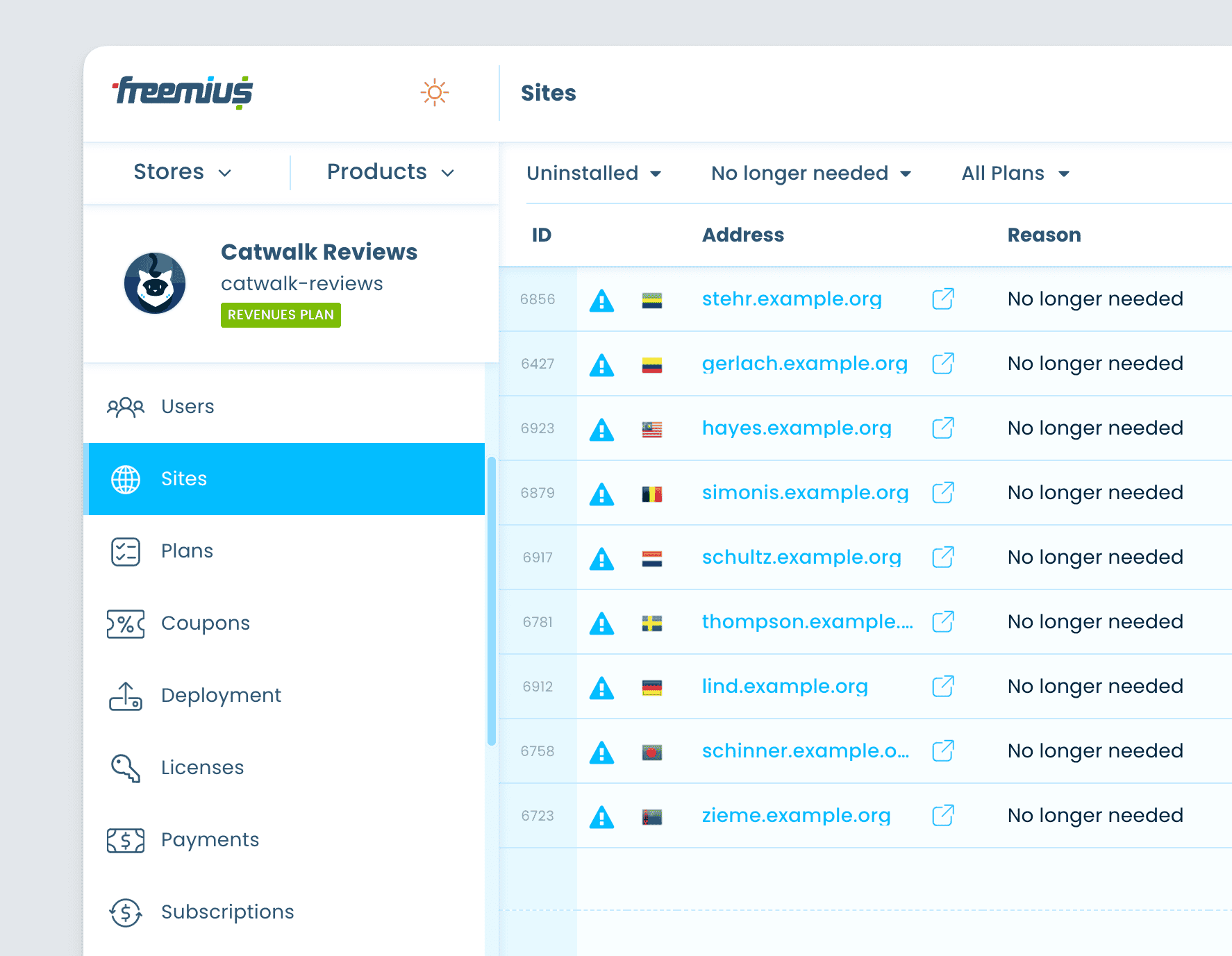 TIP: If you notice that many of your users choose to tell you that they did not understand how your product works then maybe consider having a short 'onboarding' process or a walk-through of the product for new users, to help them get around.