The User Dashboard offers builders, like agencies and freelancers, who work on client projects greater protection of their data and license through a special LICENSE SECURITY section available for every license.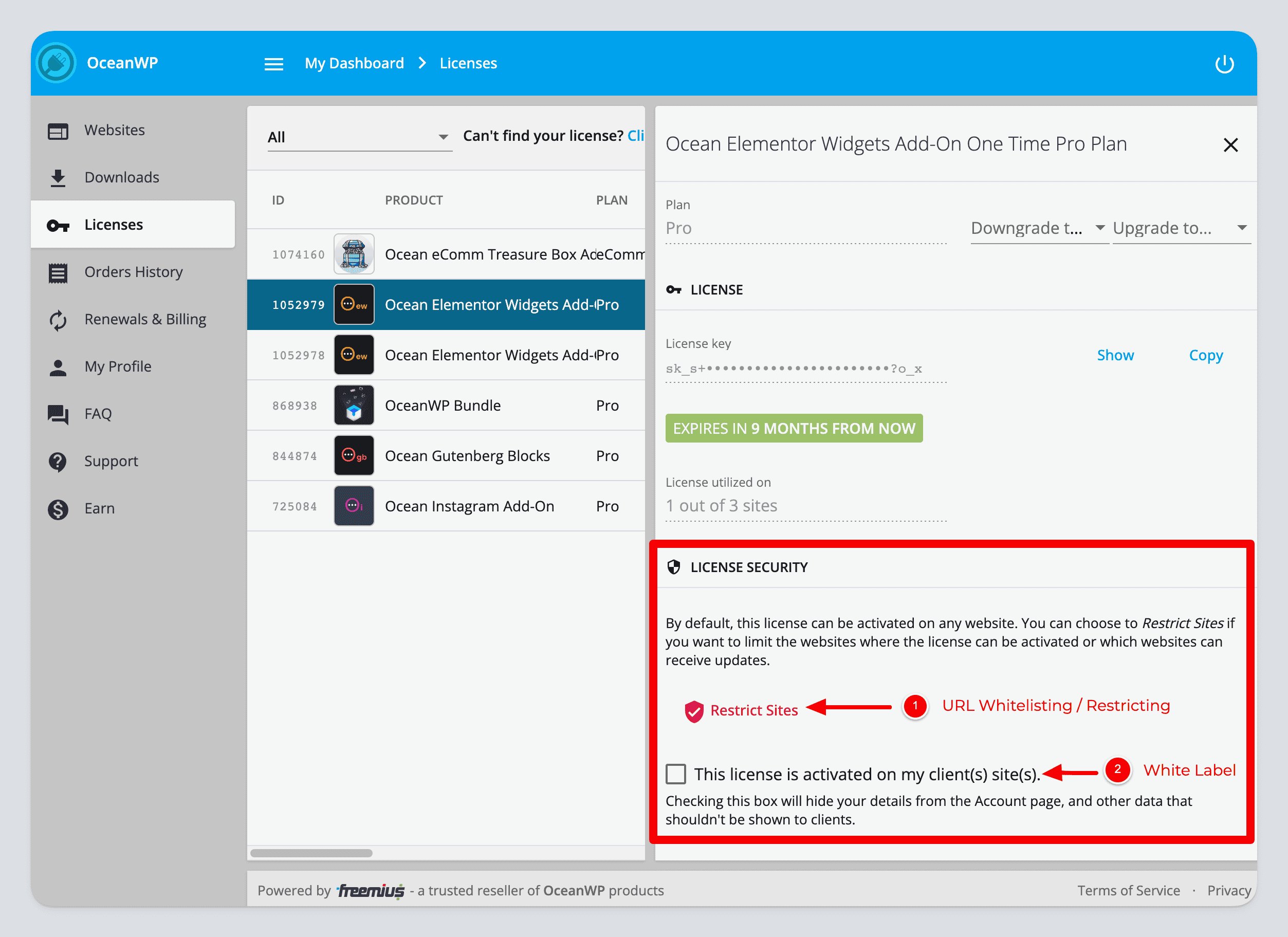 White Label Mode
By flagging a license as "White Labeled", license owners can easily hide confidential information about their account and license:

This means that account details normally shown in the Account tab in the WP Admin will not appear after checking the "This license is activated on my client(s) site(s)" box.
Here's what will be hidden when a license is set as white-labeled:
User information
Billing details and invoices
License key
Pricing page
Add-on prices (if you sell add-ons)
Contact Us page
URL Whitelisting (aka "License Firewall")
Freemius comes with a License Firewall, empowering license owners to control the websites that can activate their license or continue receiving updates.